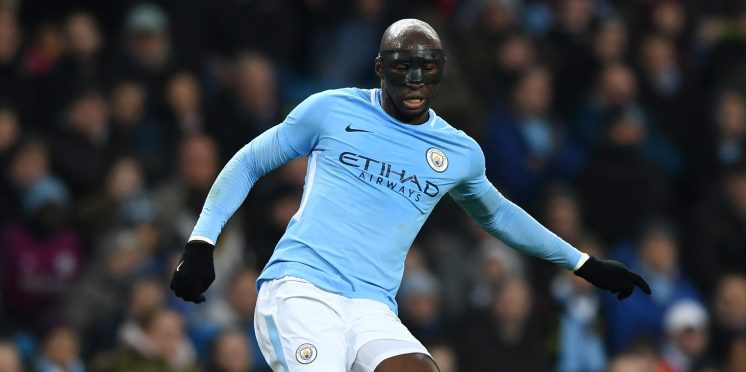 The 50 Worst Signings in Premier League history
The Premier League has been around for 28 years, and many teams have tried their luck at trying to win the title. One of the ways the majority of teams try to get better is by investing heavily in the transfer market. For every success story such as Arsenal signing Patrick Vieira for £3.5 million or Man City getting Vincent Kompany for £6 million, there have been a lot of clangers too. Unsurprisingly, not all of these errors were made by big teams and the bad signings by some clubs are arguably elevated higher because their budgets are more limited and one bad signing can set them back quite heavily. There have been a lot of bad signings, but we have attempted to pick out the 50 worst signings in Premier League history.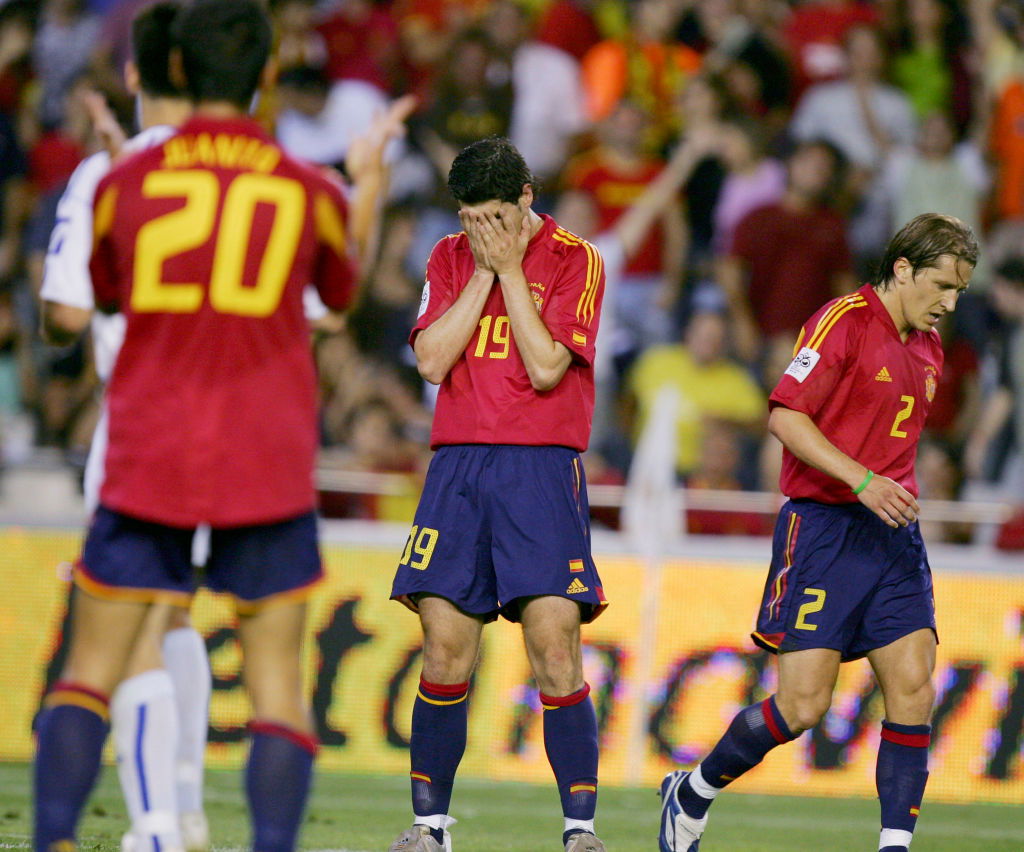 50. Albert Luque (Newcastle United)
Luque was one of many signings by Newcastle in the mid 2000s that just didn't work out. Nolberto Solano called him the 'right player at the wrong time'. The creative Spanish forward never thrived under Graeme Souness or Sam Allardyce. He managed just one goal for the Toon.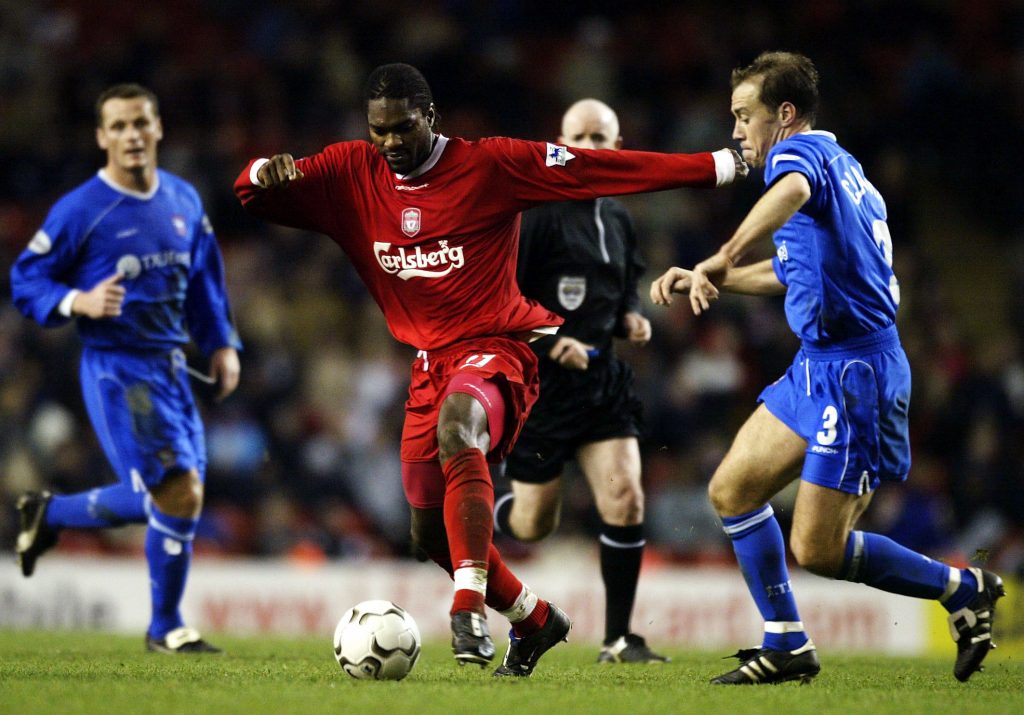 49. Salif Diao (Liverpool)
Senegal were a surprise package at the 2002 World Cup, beating France in the opening game thanks to a goal from Papa Bouba Diop. Salif Diao was the engine in that 4-1-4-1 system, and Liverpool fans were excited to see their club sign him. Diao was clearly out of his depth for the English giants, and never really got a foothold in the team.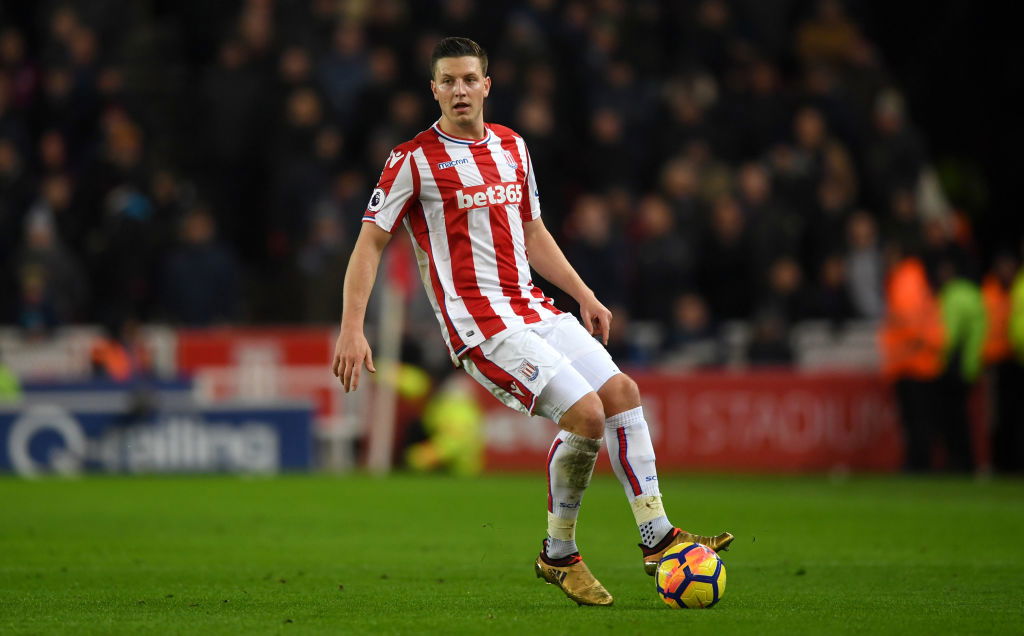 48. Kevin Wimmer (Stoke City)
Wimmer is a perfect example of how a big investment can cripple a mid-table club. Stoke City spent £18 million on him but he failed to live up to his price tag. Paul Lambert placed him a special fitness regime before he was loaned out to Hannover. He now plays his football in the Belgian League.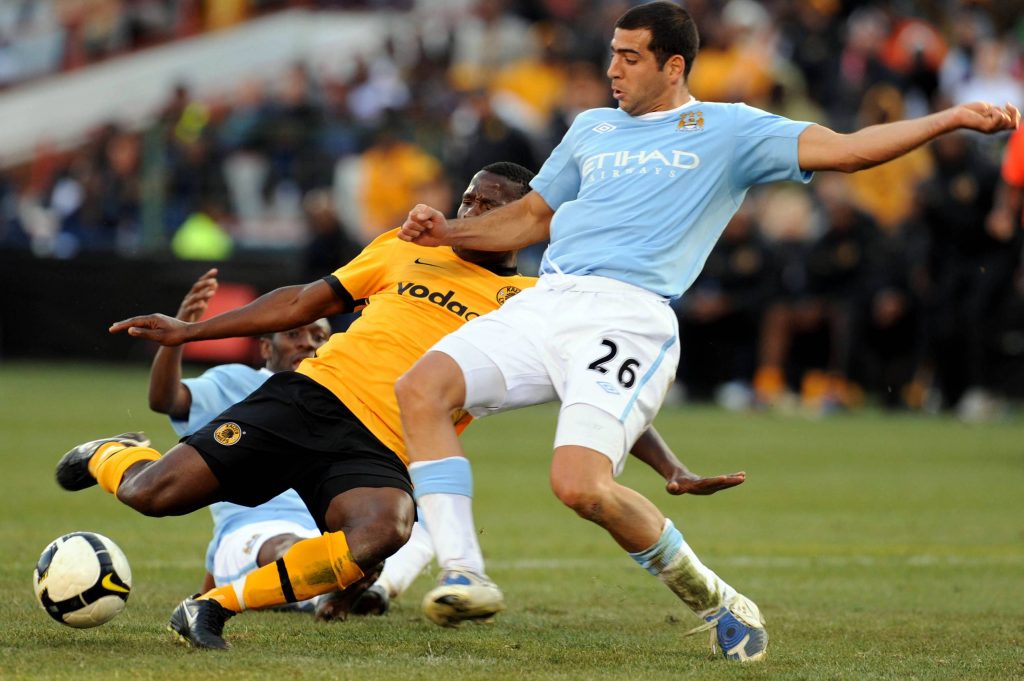 47. Tal Ben Haim (Manchester City)
The Israeli legend was Mark Hughes' first signing at Manchester City, and he may have been the worst of the lot. Renowned for his strength at Bolton, Ben Haim struggled to showcase that he belonged in the Premier League at Chelsea. A move to a mid-table team was expected to do him good, but it didn't. He was utterly hopeless for City and was shipped off to Portsmouth.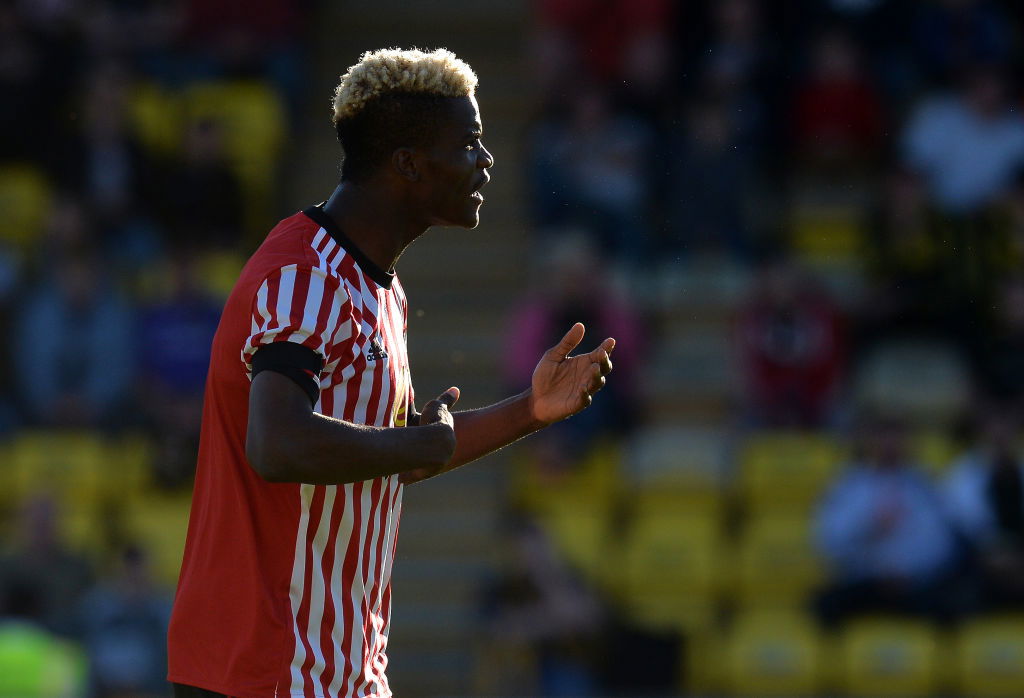 46. Didier N'Dong (Sunderland)
David Moyes loves to fill his midfield with box-to-box midfielders, and he expected N'Dong to fit the bill. The reality was much different. N'Dong is considered by many Sunderland fans to be the worst signing the club has ever made. Upon Sunderland's relegation to League One, NDong defected from the club and was subsequently sacked by the ownership. Sunderland never made a penny back on their £18 million investment.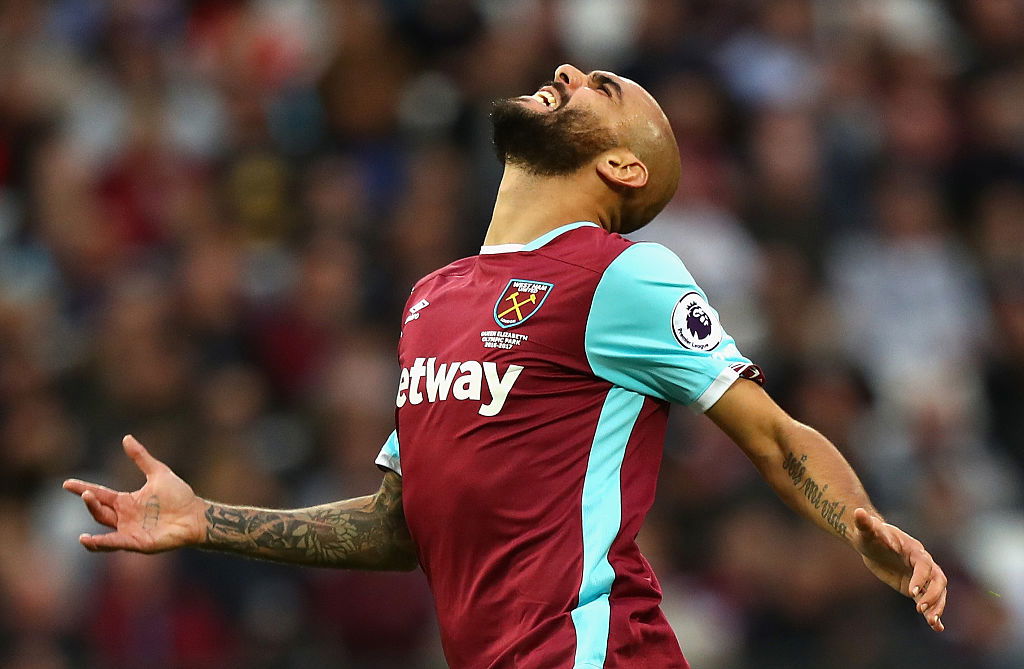 45. Simone Zaza (West Ham United)
After an incredible 2015-16 campaign, West Ham attempted to surround their playmaking maestro Dimitri Payet with other top tier players in an attempt to consolidate their new-found position in the top seven. Simone Zaza was their big-money signing, but he failed to live up to the bill. He was labelled a donkey by some West Ham supporters and he failed to score a league goal before getting an injury in January 2017.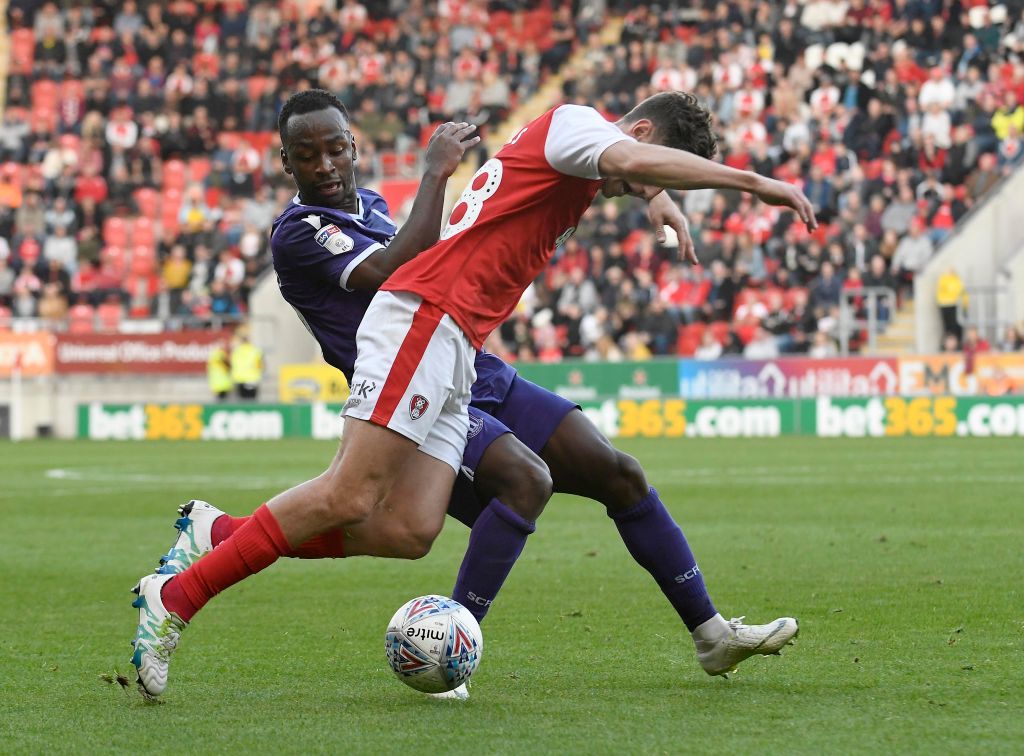 44. Saido Berahino (Stoke City)
Berahino's story is desperately sad. Showered with hype in his days as a youth player, his career fizzled out. After being linked with the likes of Manchester City, Tottenham and Chelsea, he moved to Stoke for big money in 2017. Like the majority of Stoke's relegation team, Berahino didn't pull his weight and was singled out for his attitude problems. Berahino managed three goals in 51 games for Stoke before moving to Belgium.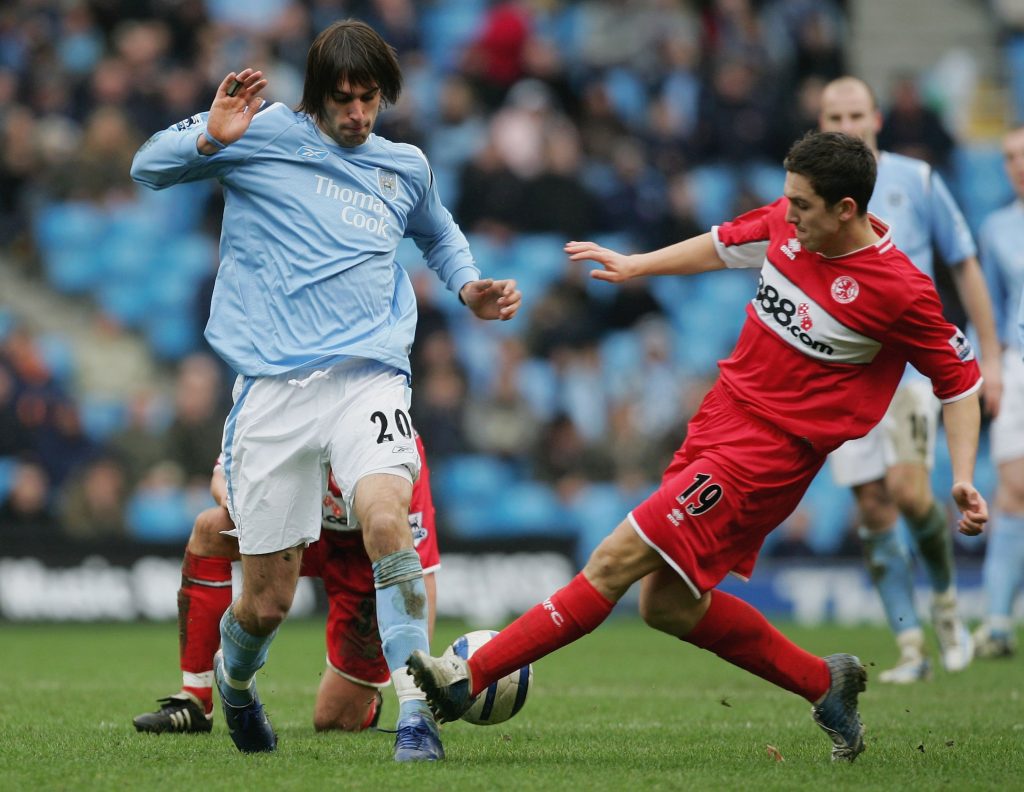 43. Georgios Samaras (Manchester City)
A big-money signing from Heerenveen, Stuart Pearce believed Samaras had the potential to have the same impact that Nicolas Anelka had for Manchester City. The realities were totally different. Samaras was relatively useless for City whether he played on the wing or upfront. Blistering pace with no end product meant Samaras bagged just eight goals in 54 appearances for City. The fee City paid for him set City back a fair bit financially.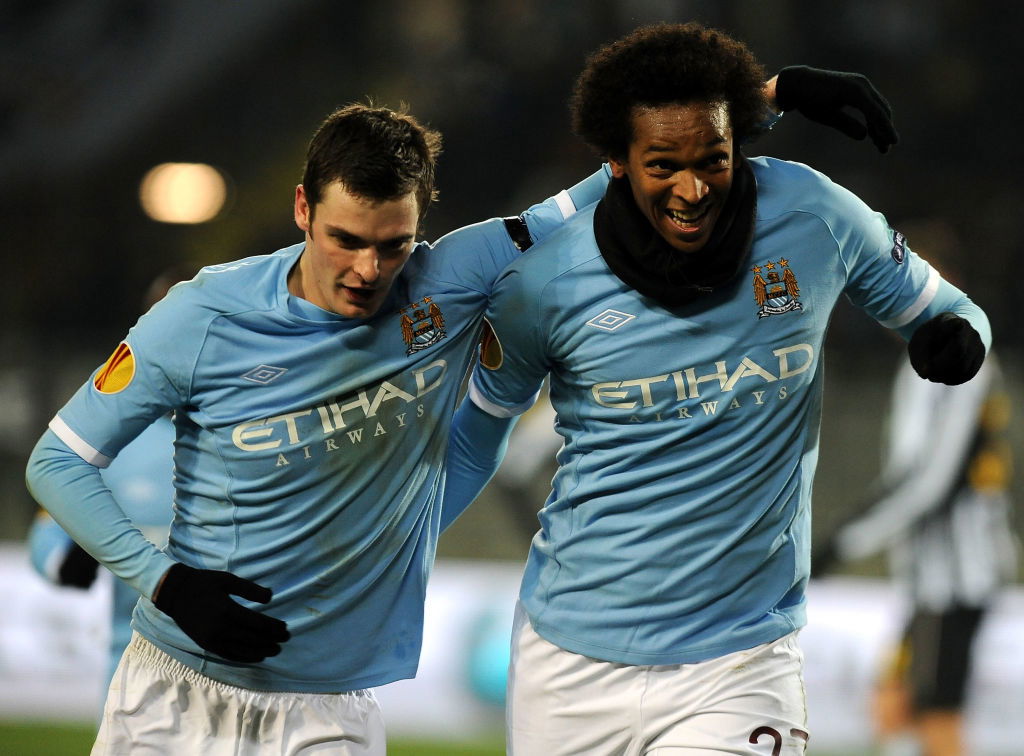 42. Jo (Manchester City)
Sven-Goran Eriksson loved to spend money, and his big-money splash was the Brazilian striker Jo. Ironically, Jo didn't arrive until Eriksson had been sacked after an 8-1 defeat to Middlesbrough. It's fair to say Eriksson didn't miss out on coaching some mercurial talent. Jo's physical frame didn't lead to athletic dominance and he was tame at best, bagging just one league goal for CIty.
41. Afonso Alves (Middlesbrough)
Middlesbrough had previously had success making big splashes on forwards such as Alan Boksic and Fabrizio Ravanelli. Alves did not fit this category at all. After scoring 45 goals in 39 games for Heerenveen, Alves moved to Middlesbrough for around £20 million. He struggled hugely in the Premier League, and Middlesbrough were subsequently relegated. This was not an investment that went well for Steve Gibson.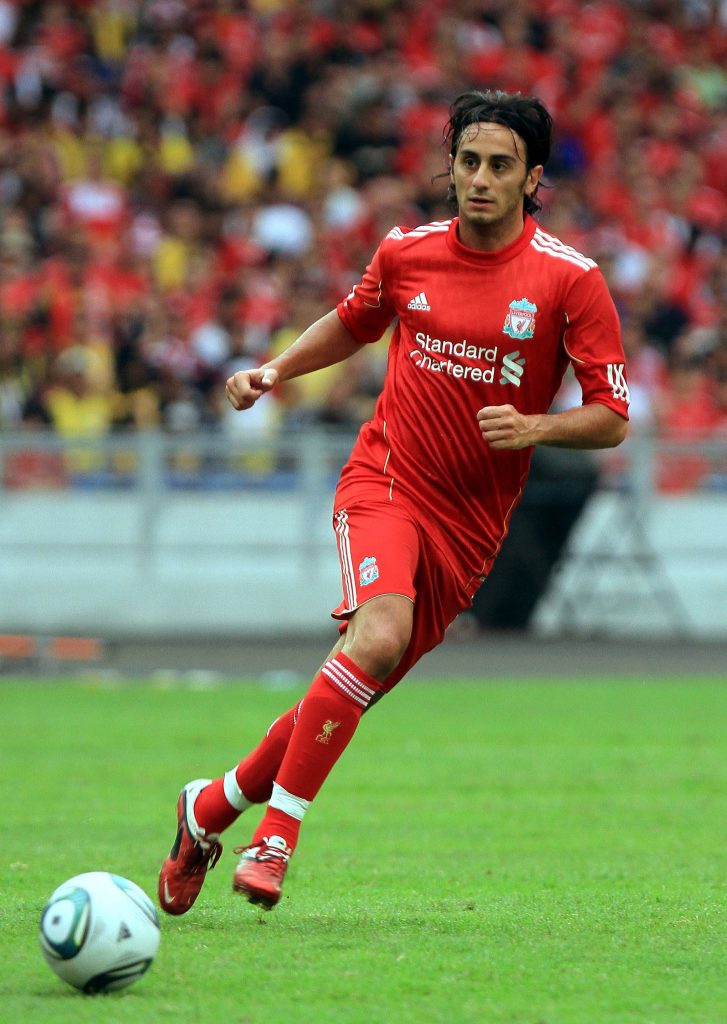 40. Alberto Aquilani (Liverpool)
Liverpool spent big on Aquilani under Rafa Benitez, but a mix of injuries and poor form meant that the marquee signing never really got going. When he did play, he showed flashes of being a box to box midfielder in Rafa Benitez' 4-2-3-1 formation, but these were far too infrequent.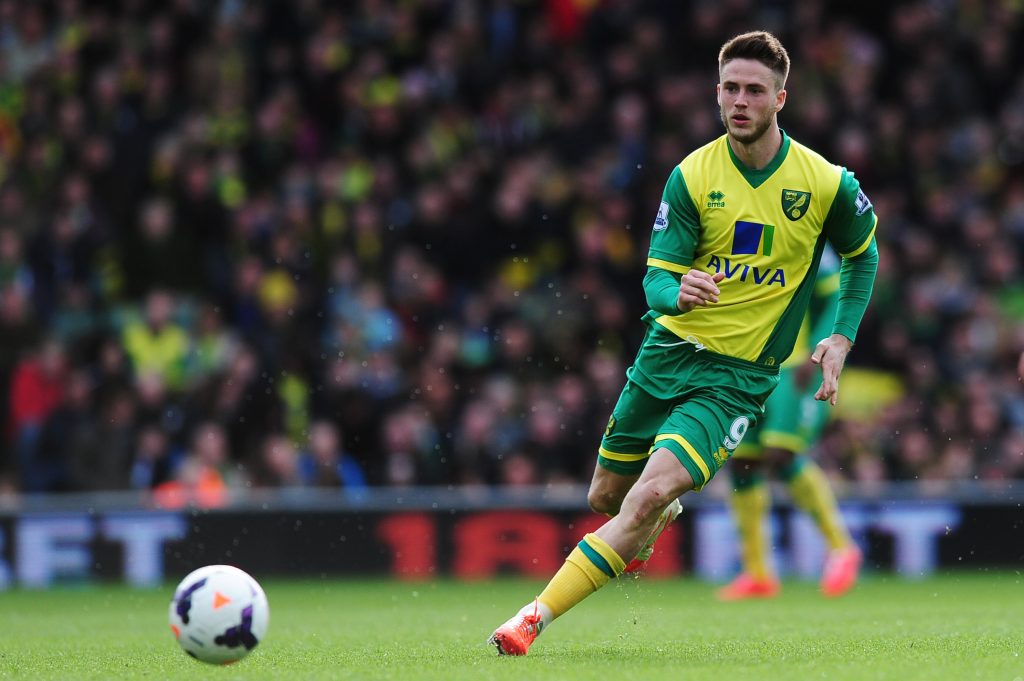 39. Ricky van Wolfswinkel (Norwich)
Norwich wanted to commit to a 4-4-2 formation under new manager Chris Hughton. One of the many reasons it didn't come to fruition was because of Van Wolfswinkel. Norwich spent around £12 million on him but after scoring on his debut, he never scored again. It meant Hughton's vision never came to be, and it was a monumental waste of money.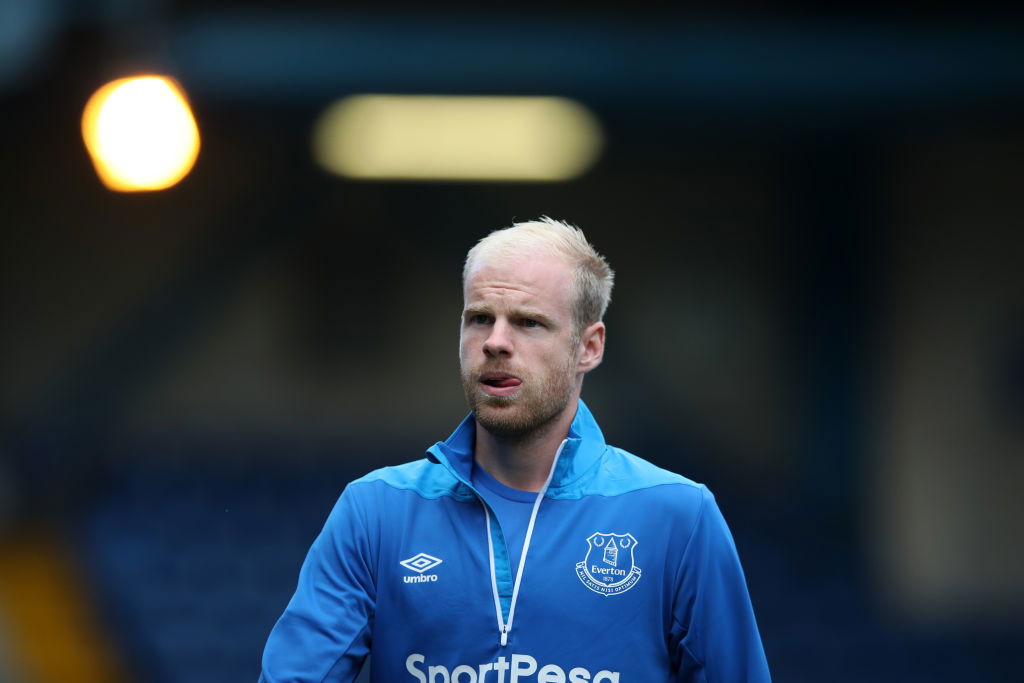 38. Davy Klaassen (Everton)
Everton's spending on the watch of Ronald Koeman and Steve Walsh was nothing short of a disaster. Klaassen was one of many signings that didn't work out. The Ajax man came with a high reputation but his box-to-box tendencies and late arrivals in the box never came to be, and he looked utterly hopeless on the ball.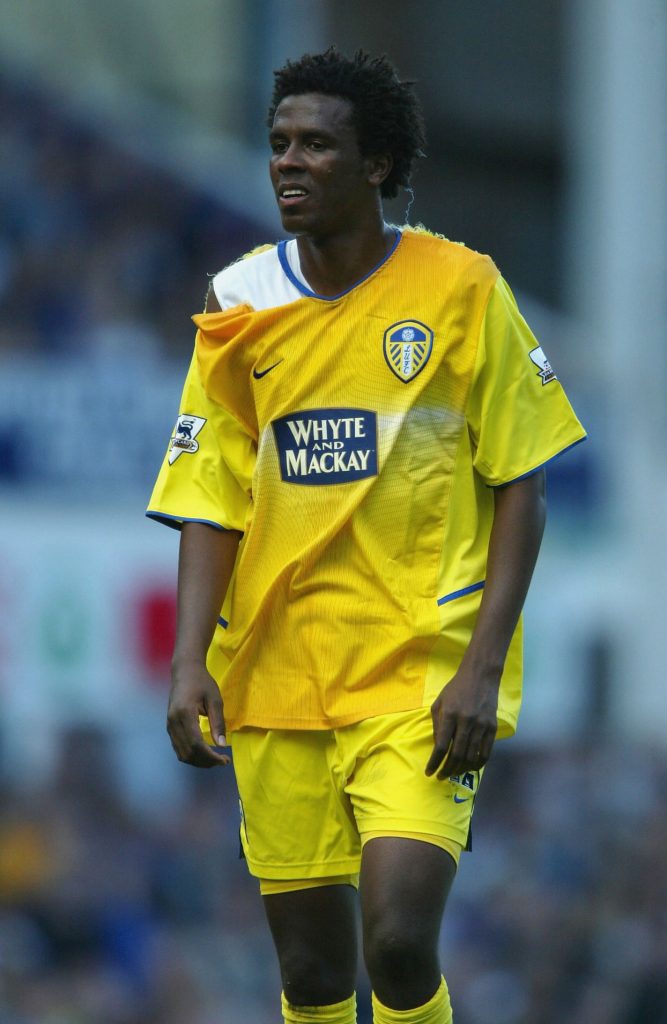 37. Roque Junior (Leeds United)
When Peter Reid announced the signing of Roque Junior, it was supposed to be a symbol of hope for Leeds United. He was part of the 2002 Brazil team that won the World Cup, but those performances never translated to English football. His spell wasn't considered a success despite the fact he was expected to be a gamechanger for the club.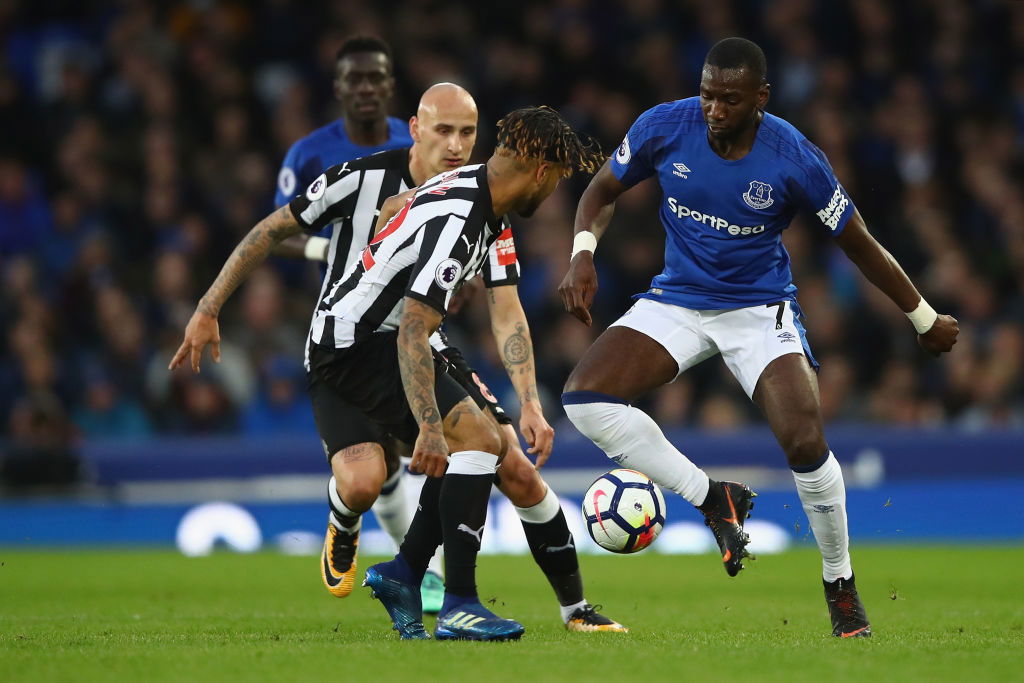 36. Yannick Bolasie (Everton)
This was arguably the most bizarre signing Everton have ever made. Bolasie was relatively effective in Alan Pardew's basic systems at Crystal Palace but spending £30million on a winger who managed 12 goals in 133 games was hard to justify at the time. Sadly for Everton fans, the critics were not proven wrong, as Bolasie completely struggled to show his worth for the club.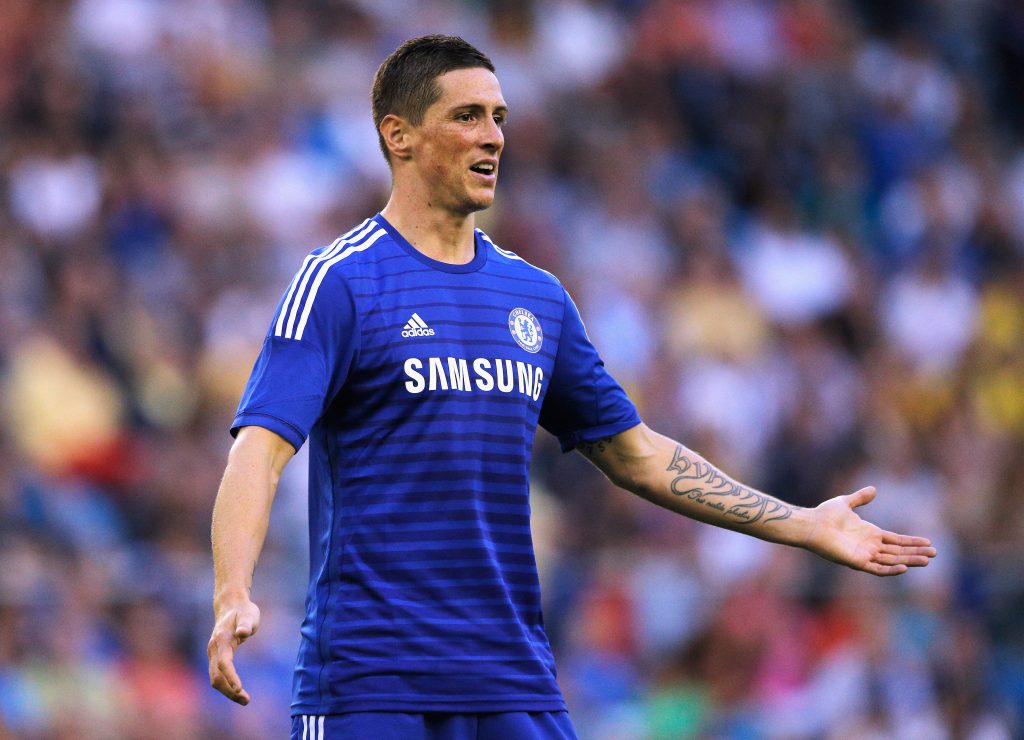 35. Fernando Torres (Chelsea)
Some would have this one a lot higher, but he scored too many important goals for Chelsea to be ranked too far up the list. Regardless, it was still a disastrous signing. Not only did Torres' failure to play alongside Didier Drogba cost Chelsea one of their best ever managers in Carlo Ancelotti, they didn't get much of their £50 million back. It was a poor piece of interventionism from Roman Abramovich.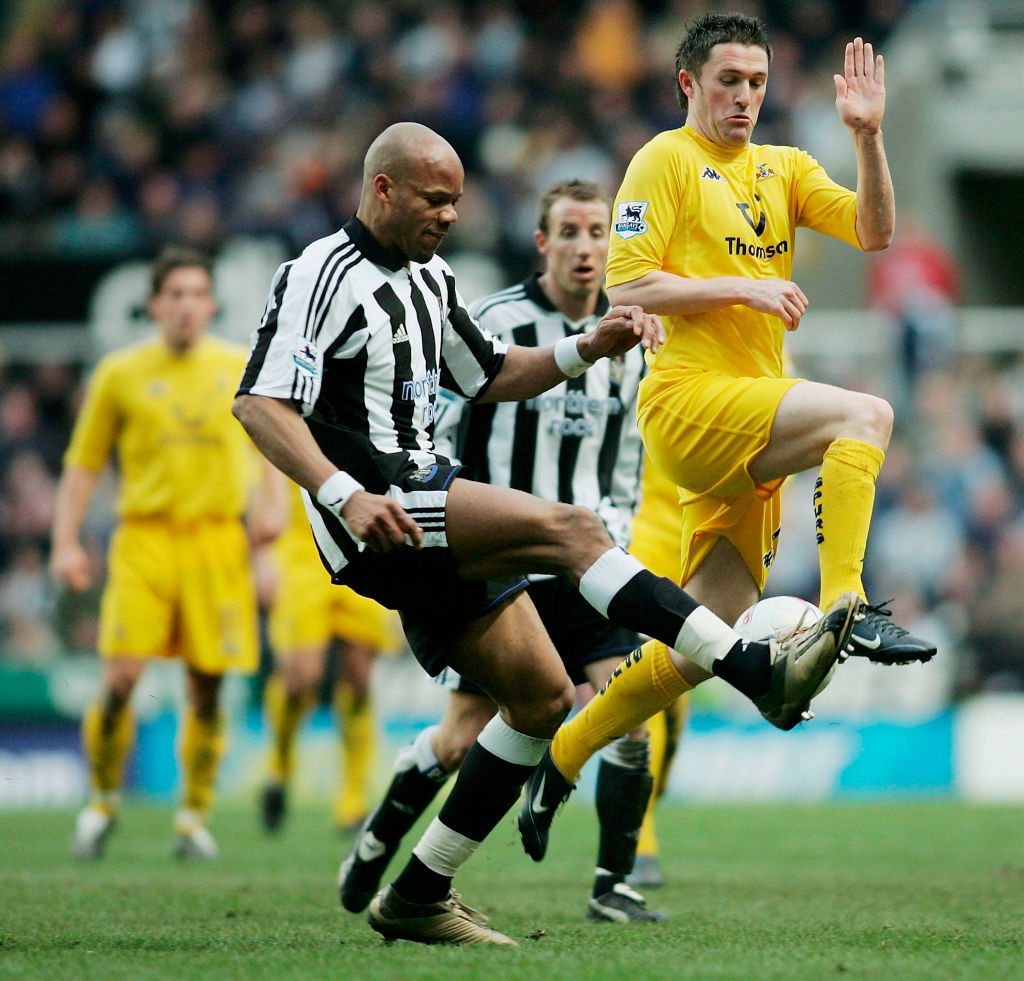 34. Jean Boumsong (Newcastle)
Newcastle's mid 2000s transfers pretty much cost the club their place as one of Europe's elite. Boumsong might have been the worst of the lot. Graeme Souness spent nearly £10 million on him and handed him a five-year deal just months after he had joined Rangers for nothing. Boumsong's signing was investigated in the Stevens Report and his form dipped hugely after a promising first year for the club.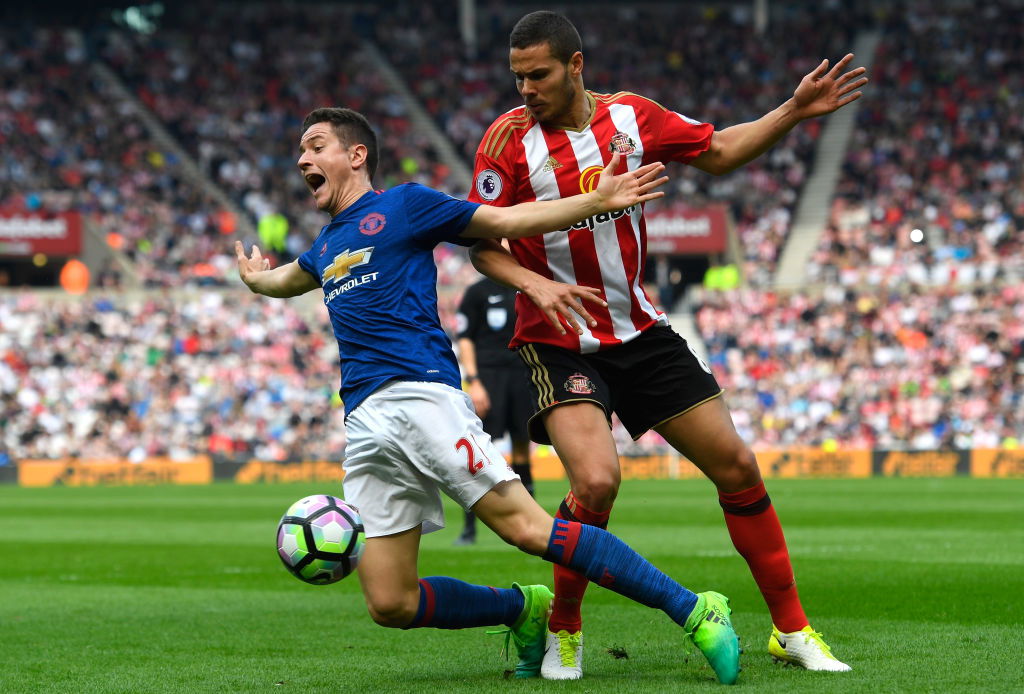 33. Jack Rodwell (Sunderland)
Sunderland flirted with relegation for a long time largely because of poor recruitment. Rodwell was supposedly 'ruined' by Manchester City but he has hardly set the world alight at any other club he has played for. He went on a 39 match run without a win and was one of the worst signings Sunderland made during their years struggling in the Premier League.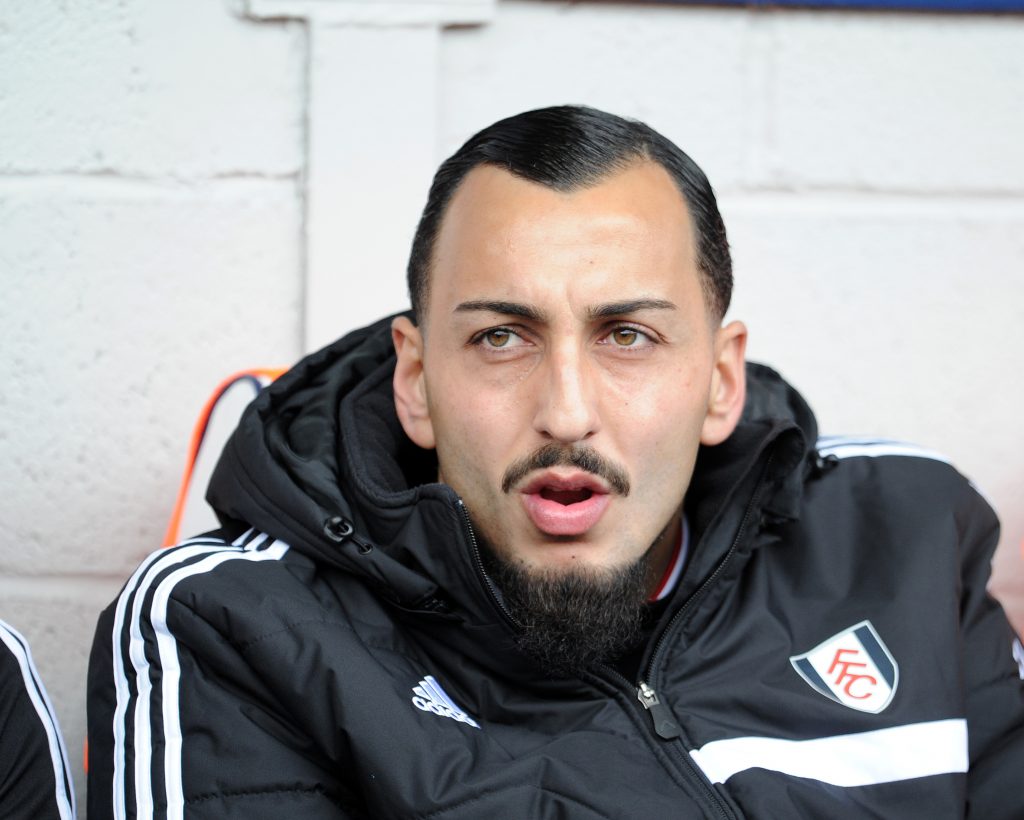 32. Kostas Mitroglou (Fulham)
When Fulham secured Mitroglou's signature in 2014, they believed they'd found their goalscoring striker to keep them afloat in the Premier League. He came to England after scoring 25 goals in 37 games for Olympiakos, but that form never translated. He played just three games due to fitness issues, and returned to Greece promptly.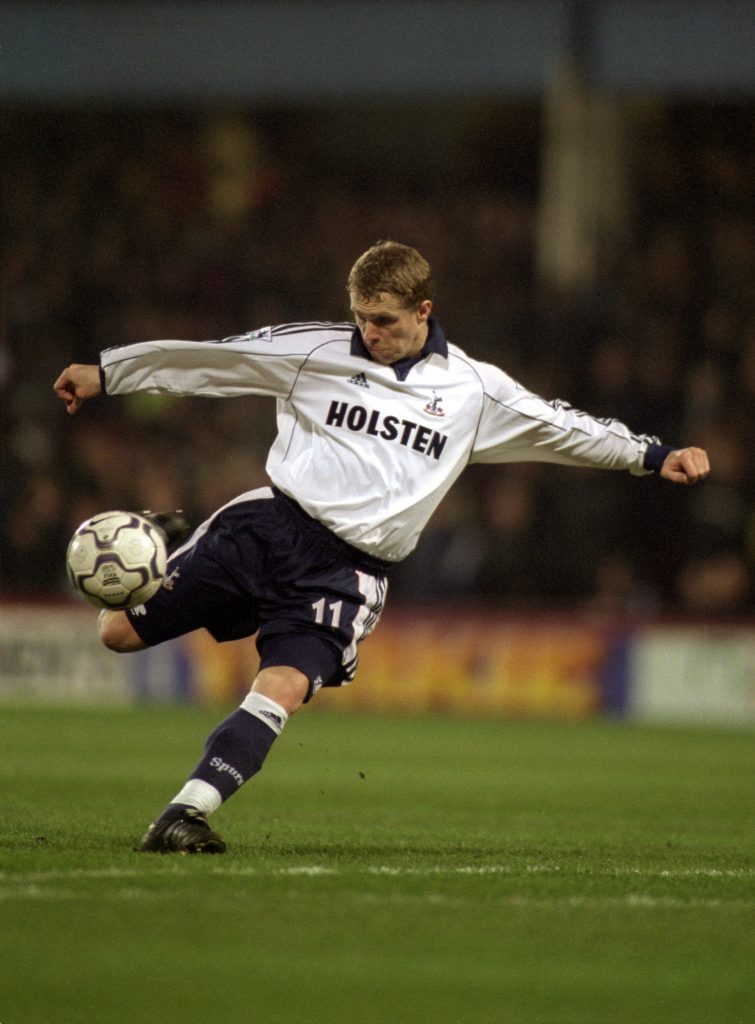 31. Sergey Rebrov (Tottenham Hotspur)
Rebrov was a marquee signing for Tottenham back in 2000. He'd just come off a season in which he bagged 10 goals in the Champions League, and he was expected to help Spurs progress to the next level. He was mediocre, scoring around a goal every three games in his first year at Spurs. Glenn Hoddle pretty much refused to play the Ukrainian and he moved on to West Ham before moving back to Ukraine. This was a big money signing that didn't pay off.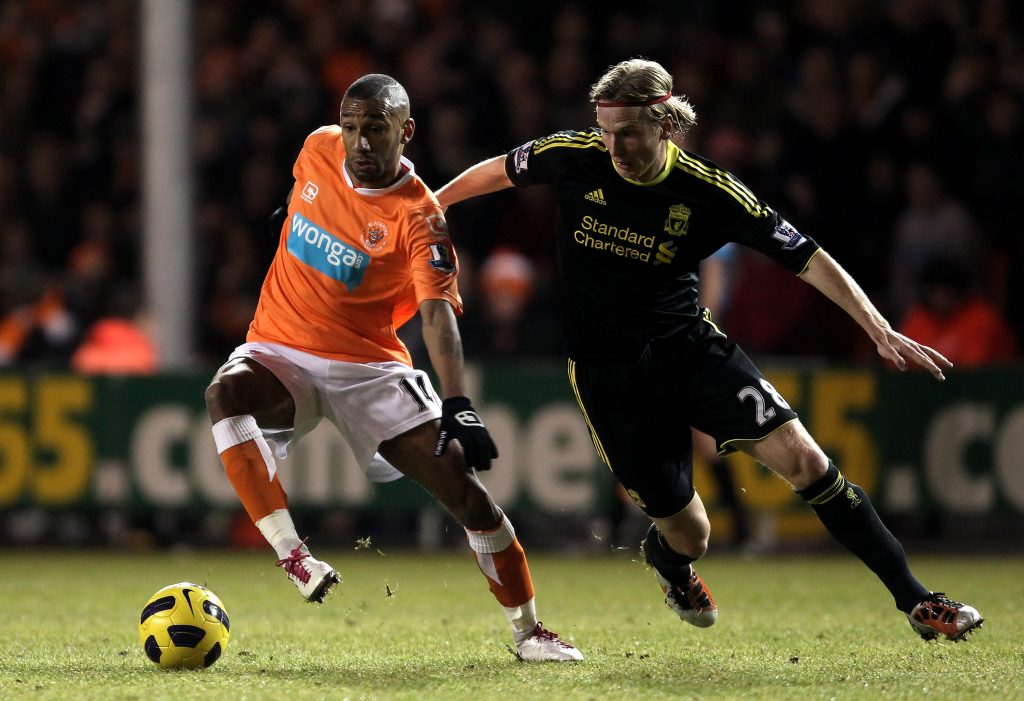 30. Christian Poulsen (Liverpool)
Liverpool's time under Roy Hodgson was short-lived but absolutely miserable for the fans. Not only did his tactics reek of mid-table mediocrity but his signings were dismal. Poulsen is considered by many to be the worst midfielder to ever play for Liverpool in the Premier League era. He was an unathletic midfielder with minimal skill, something Liverpool fans picked up on quickly.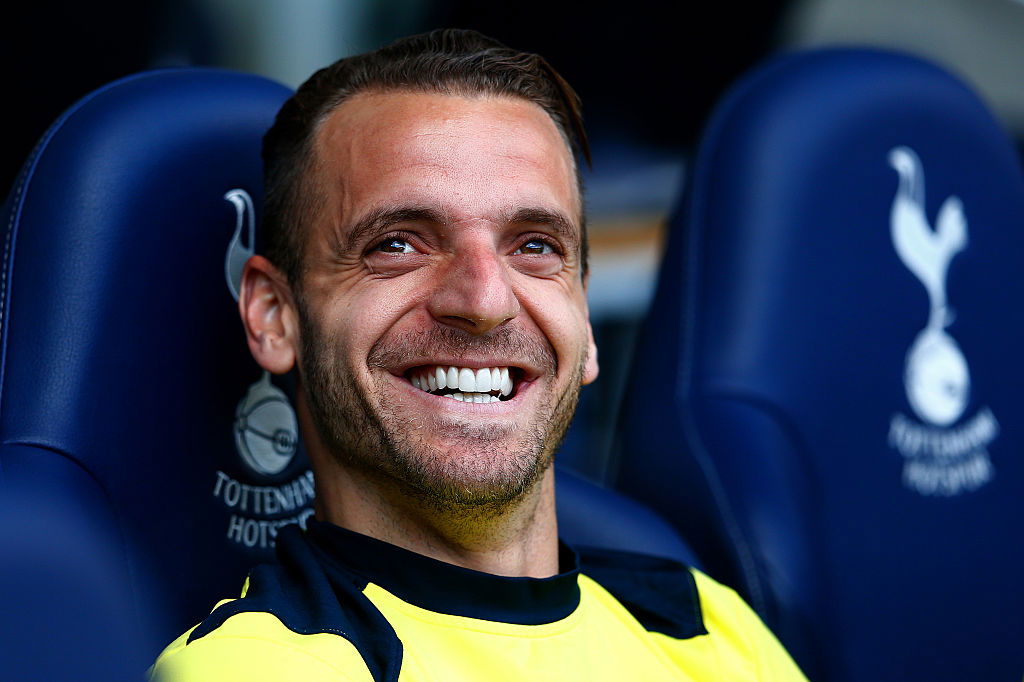 29. Roberto Soldado (Tottenham Hotspur)
The signature of Roberto Soldado was hotly contested by over a dozen clubs back in 2013. When Spurs secured his signature, they thought they'd signed an elite striker who could hit 25 goals a year. Soldado totally struggled with the English game and while his application was there, he managed just seven league goals in 52 appearances.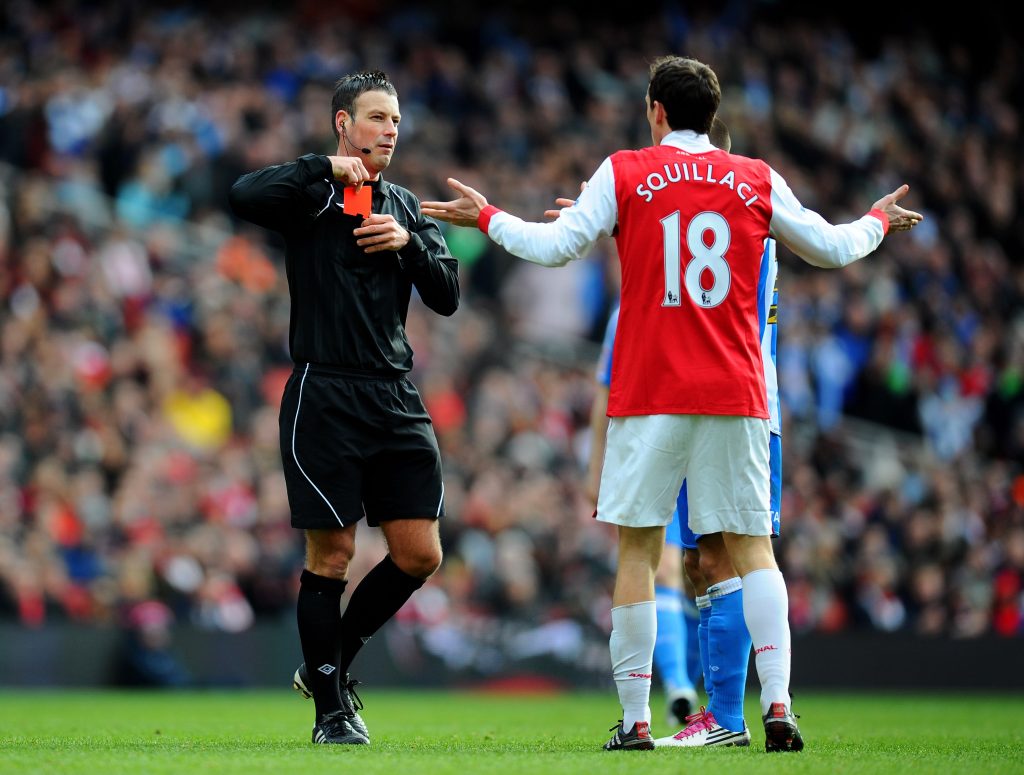 28. Sebastien Squillaci (Arsenal)
Arsene Wenger would always browse the bargain bin for a cost-effective signing. He had many successes but he also had the odd dunce. Squillaci was perhaps the worst of these failiures. A calamitous defender with a knack for making costly fouls, Squillaci was quickly cast out after a dreadful three years with Arsenal.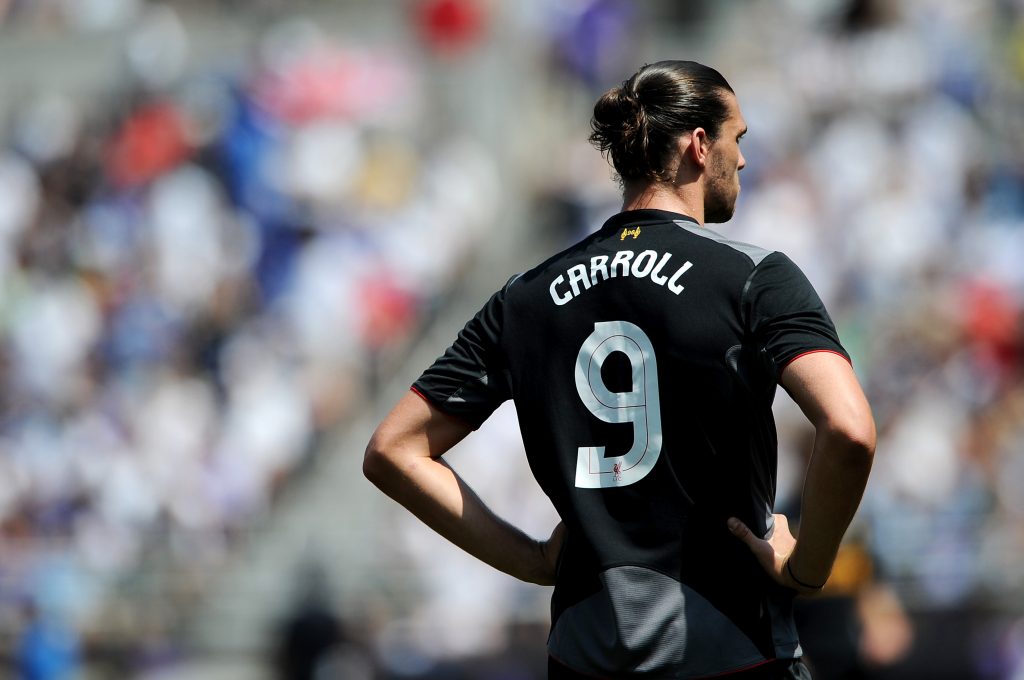 27. Andy Carroll (Liverpool)
Kenny Dalglish's return to Liverpool saw him attempt to stack the squad with homegrown players. Jordan Henderson worked out but most of the other signings were poor. Carroll showed promise as an old-style target man at Newcastle so Liverpool dropped £35 million on him. In reality, big teams don't play crossing football to a target man, and Carroll never looked capable of making the step up.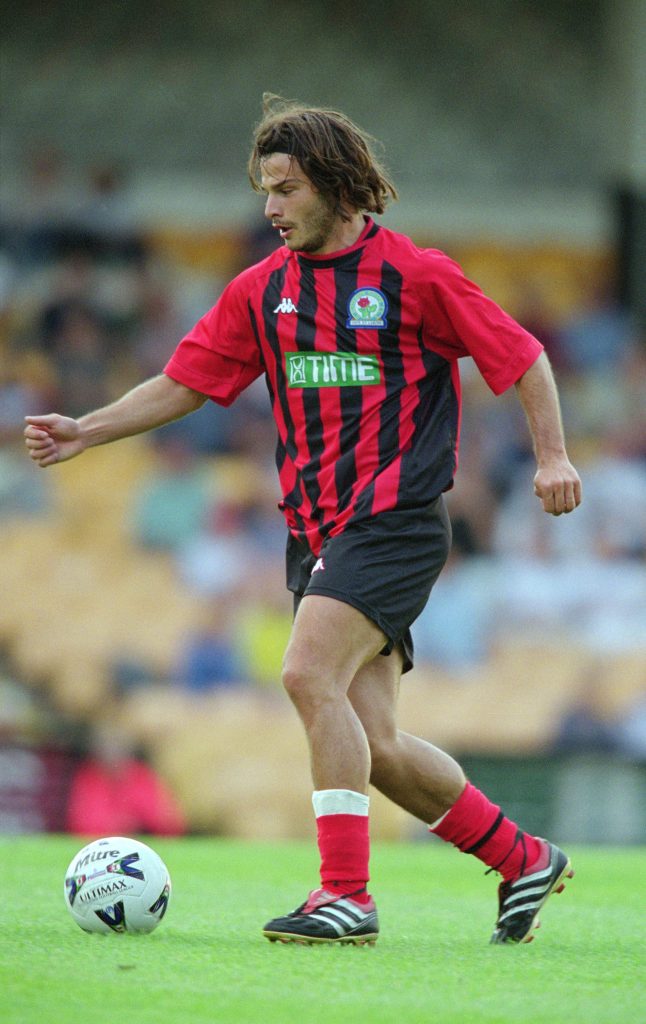 26. Corrado Grabbi (Blackburn)
Blackburn Rovers have seen their fair share of good strikers over the years such as Alan Shearer, Chris Sutton and Benni McCarthy. It is fair to say Grabbi doesn't make this elite club. After a season scoring over 20 goals for Ternana, he attracted the interest of AC Milan and Juventus. Blackburn beat them to his signing but he managed just one goal for the club as he couldn't settle to life in England.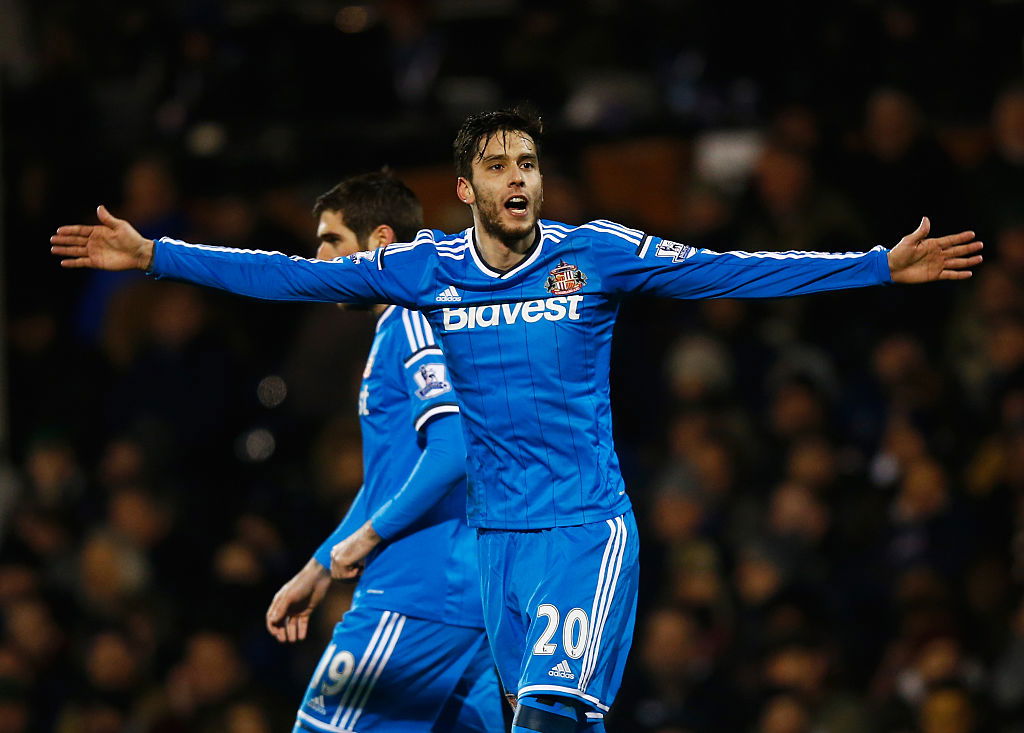 25. Ricky Alvarez (Sunderland)
When Sunderland signed this Argentine playmaking wizard from Inter Milan, it was expected he would be a signing that could take them to the next level. Sadly, Alvarez struggled hugely from fitness issues and Sunderland never once reaped the benefits of their eight-figure investment. His transfer went to a court case that could have seen Sunderland have to pay nearly £20 million for him. It was a disaster on and off the pitch.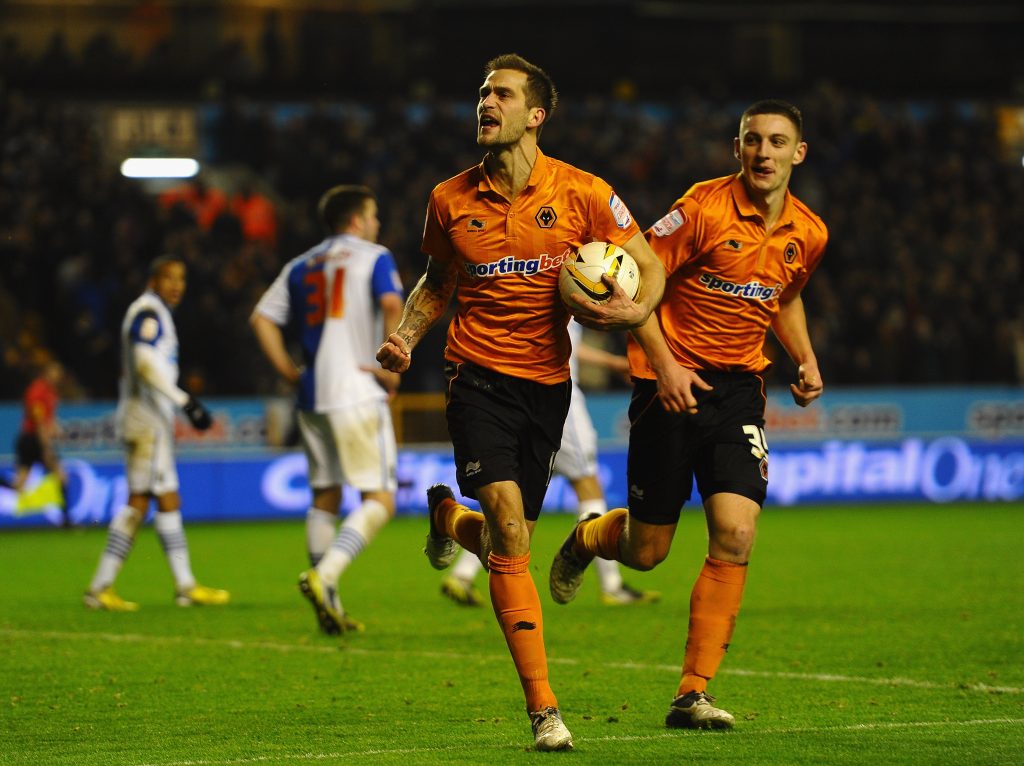 24. Roger Johnson (Wolves)
Roger Johnson had an impressive spell at Birmingham City alongside Scott Dann. After Birmingham's relegation in 2011, Mick McCarthy's Wolves signed him for around £5 million. Johnson showed that he was merely propped up by Dann while at Birmingham, and he was one of Wolves' more awful signings in recent years. He reportedly turned up to training hungover on multiple occasions and eventually Kenny Jackett allowed him to leave the club for nothing.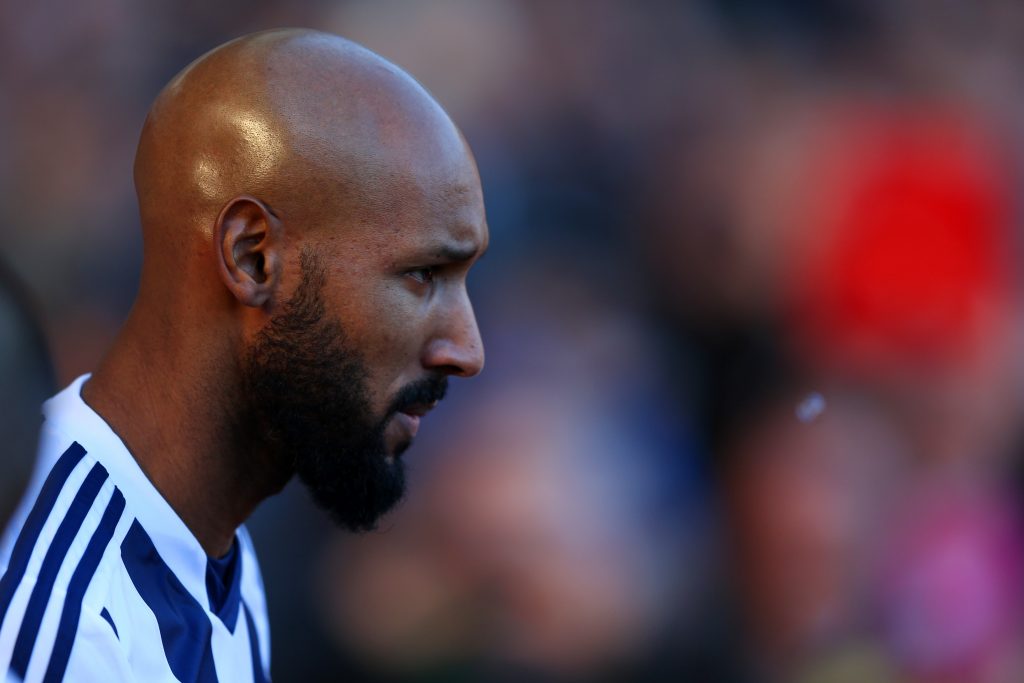 23. Nicolas Anelka (West Bromwich Albion)
Anelka is one of the best strikers to play in the Premier League, but his spell at West Brom was one to forget. He was the highest earner the club has ever had and his signing was seen as a coup. Anelka scored just two goals for West Brom and cancelled his contract after getting reprimanded for making a controversial gesture known as a quennelle. 
22. Lazar Markovic (Liverpool)
When Liverpool sold Luis Suarez, they completely panic bought. Brendan Rodgers believed he had replaced Suarez with a player who could provide a lot of what the Uruguayan did. The reality was far different, Markovic showed absolutely nothing for Liverpool and spent time at the likes of Hull and Fulham after his £20 million move from Benfica.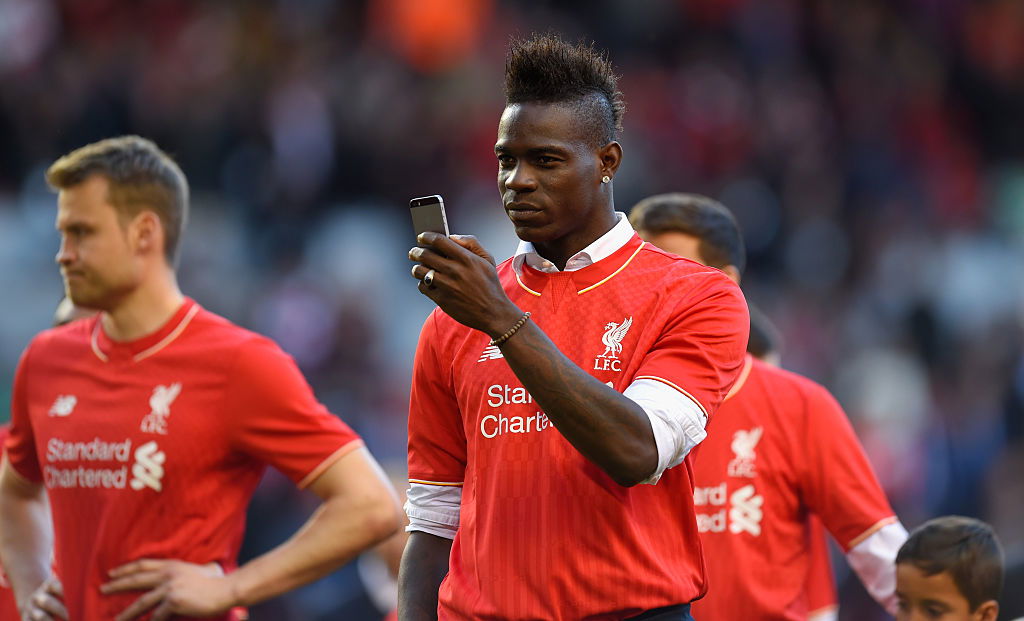 21. Mario Balotelli (Liverpool)
Balotelli was relatively successful at Manchester City, so Liverpool thought they'd signed a proven Premier League striker to replace Luis Suarez. Balotelli and Rodgers didn't mesh at all, and Balotelli never got going. He clicked with Roberto Mancini at City but Rodgers and him clashed repeatedly. Balotelli's low work rate was on display and made Liverpool less feared than they were in the 'SAS' days. He returned to the continent after scoring one league goal.
20. Ade Akinbiyi (Leicester City)
Akinbiyi was signed by Leicester to replace Emile Heskey who had joined Liverpool. Leicester fans remained patient with the Nigerian international but hit breaking point after he continued to miss easy chances inside the box. He averaged a goal every five games which is not good enough for a £5.5 million investment. He looked utterly hopeless on the ball and is considered by many to be Leicester's worst ever signing.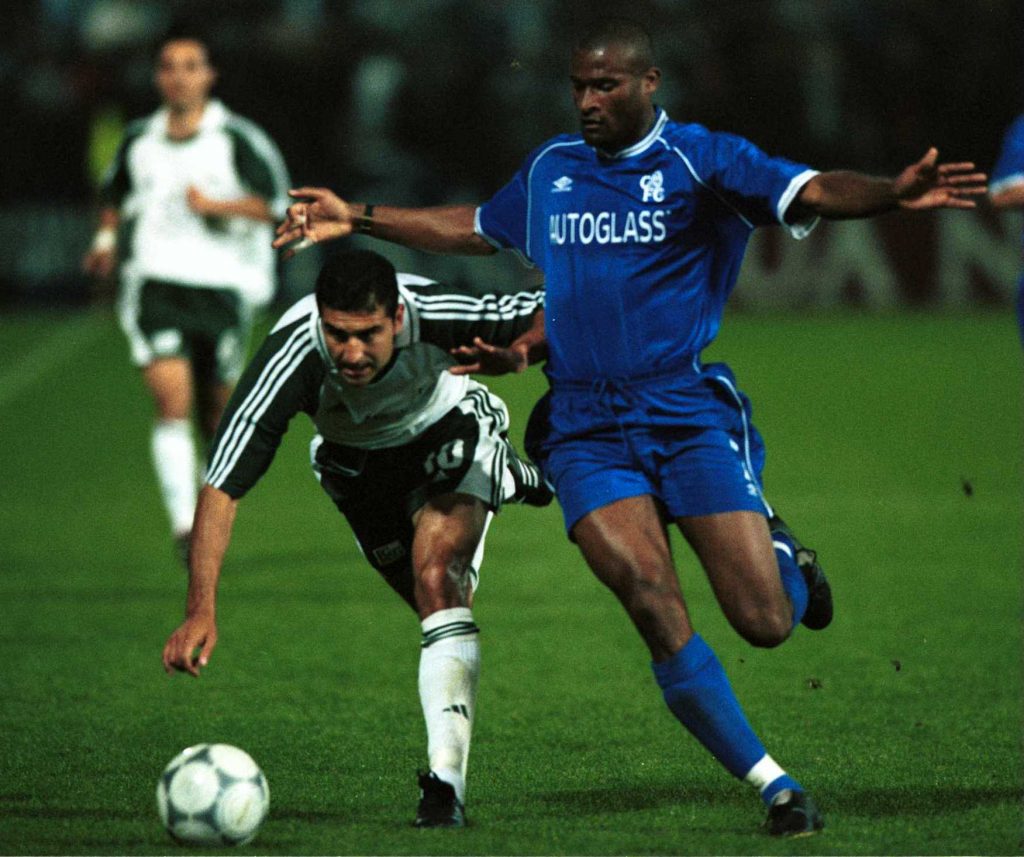 19. Winston Bogarde (Chelsea)
Bogarde was a brutally honest player, but perhaps not in the way that contributed to team winning. He signed for Chelsea in 2000 after spells at Barcelona and Ajax and was bemused by the huge contract he was given. His lack of motivation was on display and even admitted to by him at times. Bogarde played nine times in four seasons and despite Chelsea's attempts to push him out by demoting him to the reserves, he simply didn't care. He was happy taking his cheque and never playing for it. In a perverse way, you almost have to respect his honesty and he said he 'doesn't care' that he's considered one of the worst ever Premier League buys.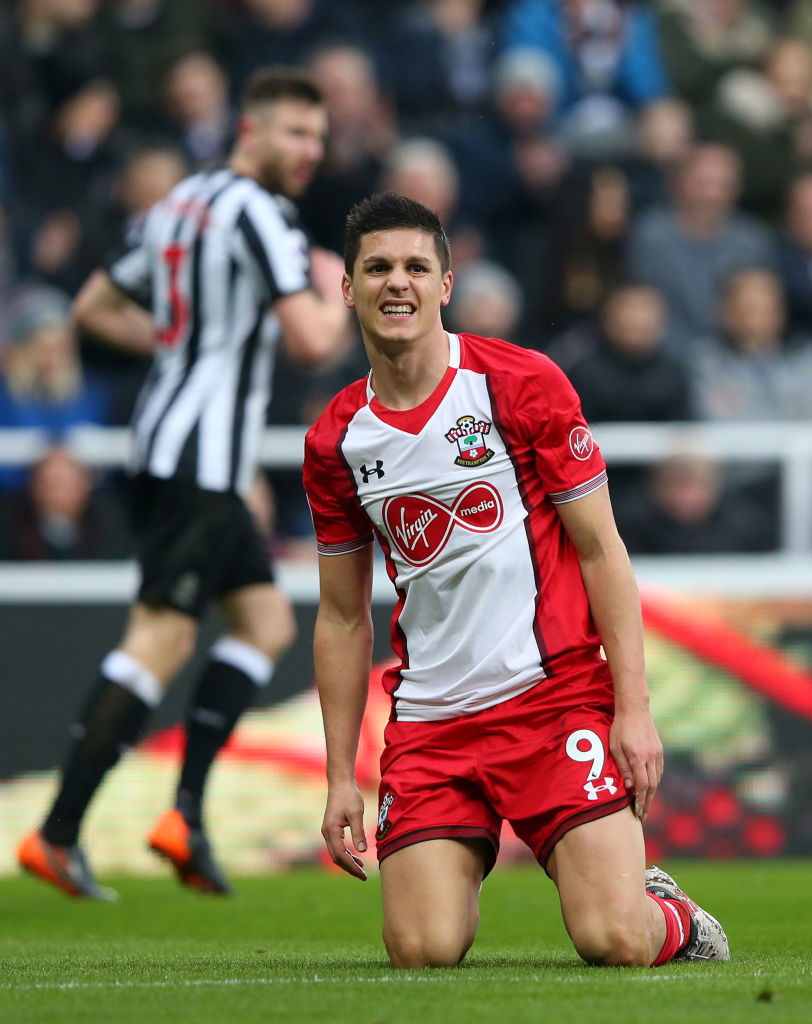 18. Guido Carrillo (Southampton)
To some, this may be a harsh inclusion this high, but I encourage those people to go and watch Guido Carrillo's time at Southampton closely. HE was signed by Southampton manager Mauricio Pellegrino for over £20 million. He was an utter disaster and possessed almost no technical ability. He was a lump of a target man masquerading as some technically proficient forward player. Pellegrino was an awful manager and he left them with this absolutely atrocious parting gift.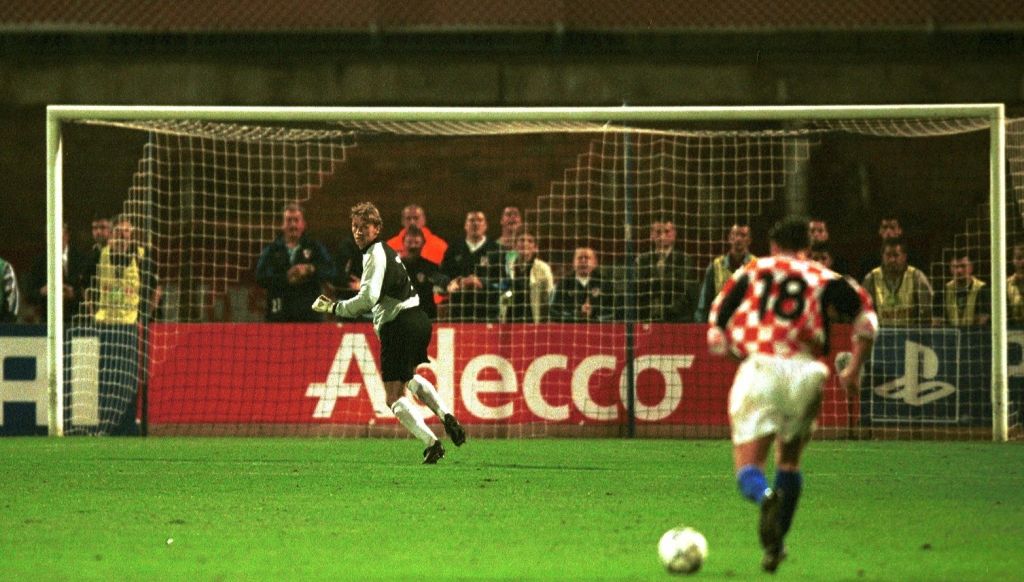 17. Bosko Balaban (Aston Villa)
When Villa turned to Eastern Europe to sign Balaban, they hoped they'd found a hidden gem. Balaban was never given a chance in his eyes, but his return on the £6 million investment Villa made for him was no goals in eight appearances.
16. Massimo Taibi (Manchester United)
When Peter Schmeichel left after United's treble winning campaign, Alex Ferguson turned to Piacenza for his replacement. Taibi had an impressive debut in a win against Liverpool where he was man of the match, but that was the high-point of his spell there. He made a historic error against Southampton and was brutally nicknamed 'the blind Venetian'. He made just two more league appearances after the Southampton game and is considered one of Sir Alex's biggest blunders.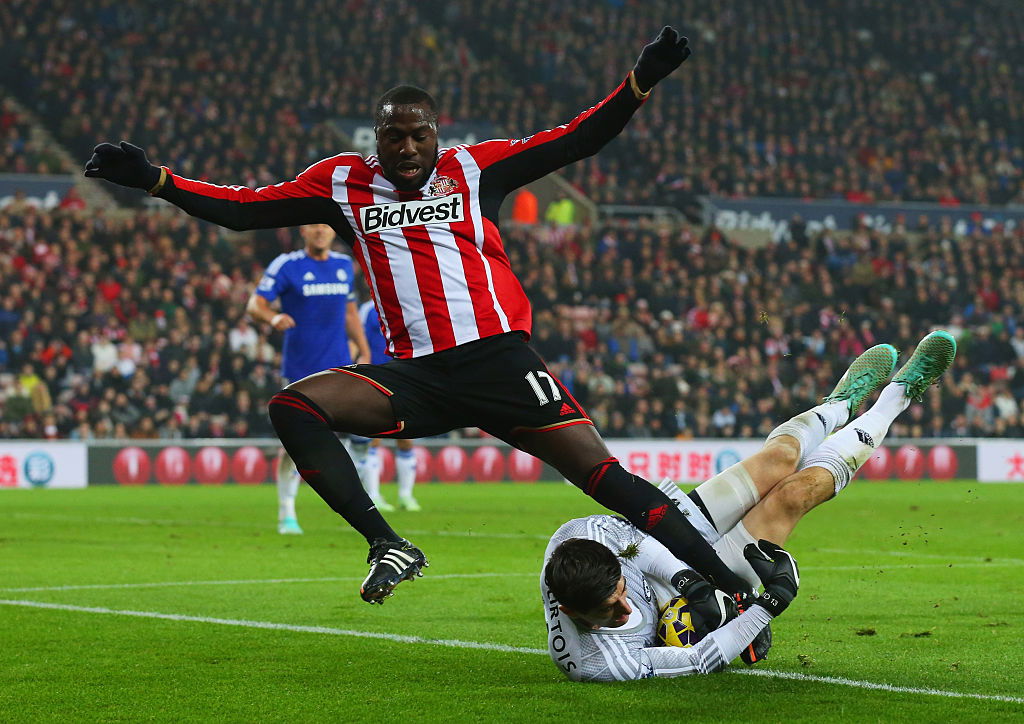 15. Jozy Altidore (Sunderland)
Altidore is considered an American legend, but his time in the Premier League with Sunderland was legendary for all the wrong reasons. He was signed by Paolo Di Canio to lead the line in his revolution. There was nothing revolutionary about his game, and he offered almost nothing up front. He held the ball up relatively well at times but a £13 million needed more than strong hold up play. Altidore managed just one League goal for the club and showed he didn't have the technical ability to survive in England.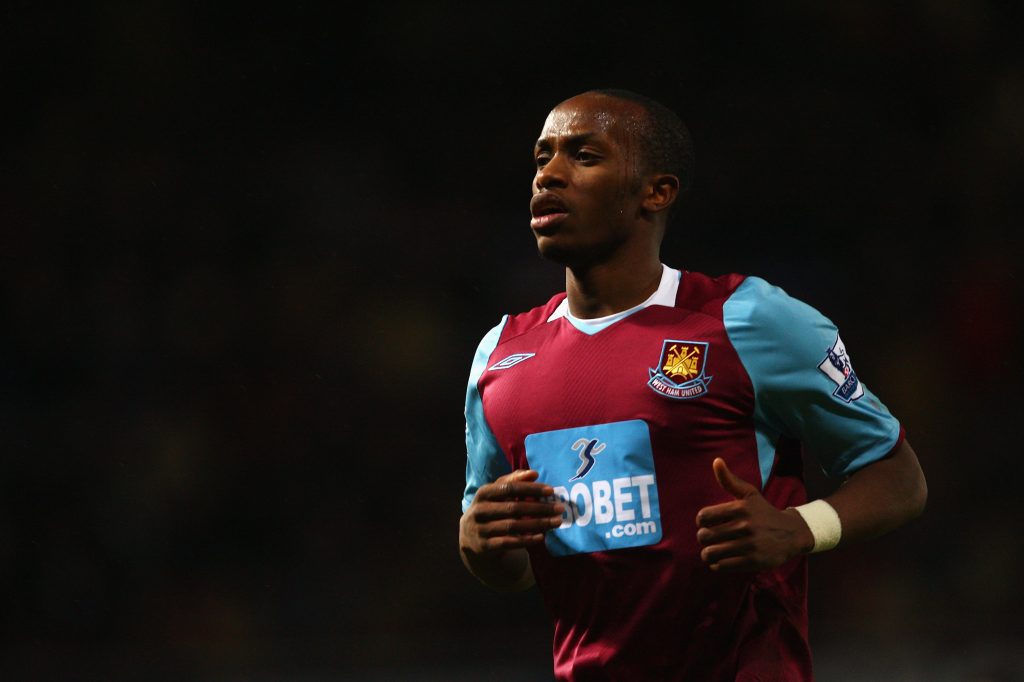 14. Savio Nsereko (West Ham)
West Ham's Craig Bellamy left to join Manchester City in 2009 and he was promptly replaced by an unknown in the Ugandan-German winger Savio Nsereko from Brescia. Savio never lived up to the hype he got after taking the number 10 for the back of his shirt, and he was let go after a £9 million move in exchange for Manuel Da Costa just months after joining the club. He has since spent a lot of time playing non-league football in Germany.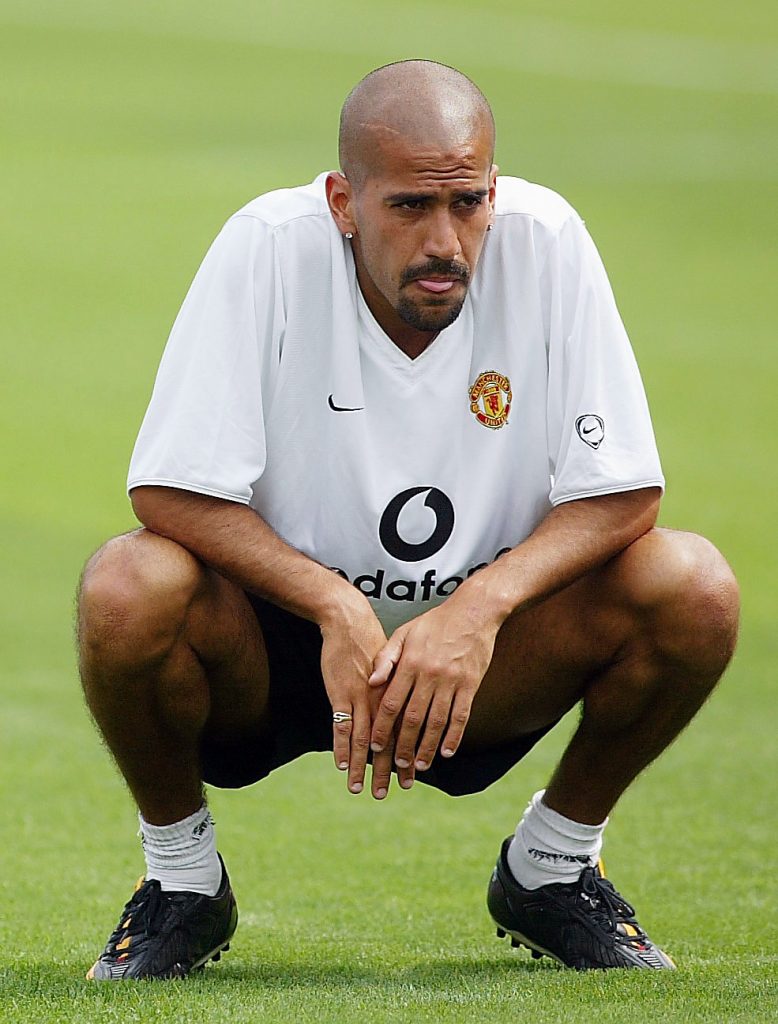 13. Juan Sebastian Veron (Manchester United)
Veron was a cornerstone in Sven Goran Eriksson's Lazio side in the late 1990s. He was a box to box midfielder who possessed insane technical ability. Alex Ferguson wanted him badly, and dropped a record £28.1 million to get his signature. Veron started well but as teams started to press him faster, he simply couldn't cope. He never really provided the alternative to Roy Keane that was intended, and he was sold to Chelsea.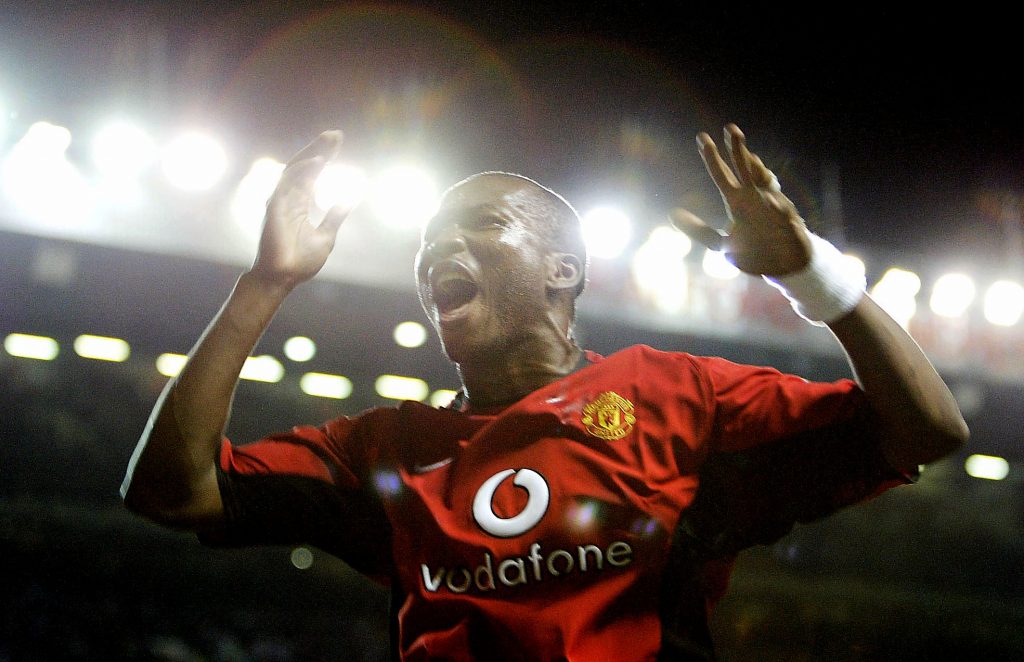 12. Eric Djemba-Djemba (Manchester United)
With Roy Keane approaching his mid 30s, Sir Alex Ferguson wanted to try and identify his replacement ahead of time. He turned to Nantes and spent £3.5 million on Cameroonian international Eric Djemba-Djemba. He never got close to filling Keane's boots and didn't possess the technical ability to be a Manchester United midfield player. He was sold to Aston Villa before embarking on a topsy turvy career that saw him finish playing in the fourth tier of France in 2016.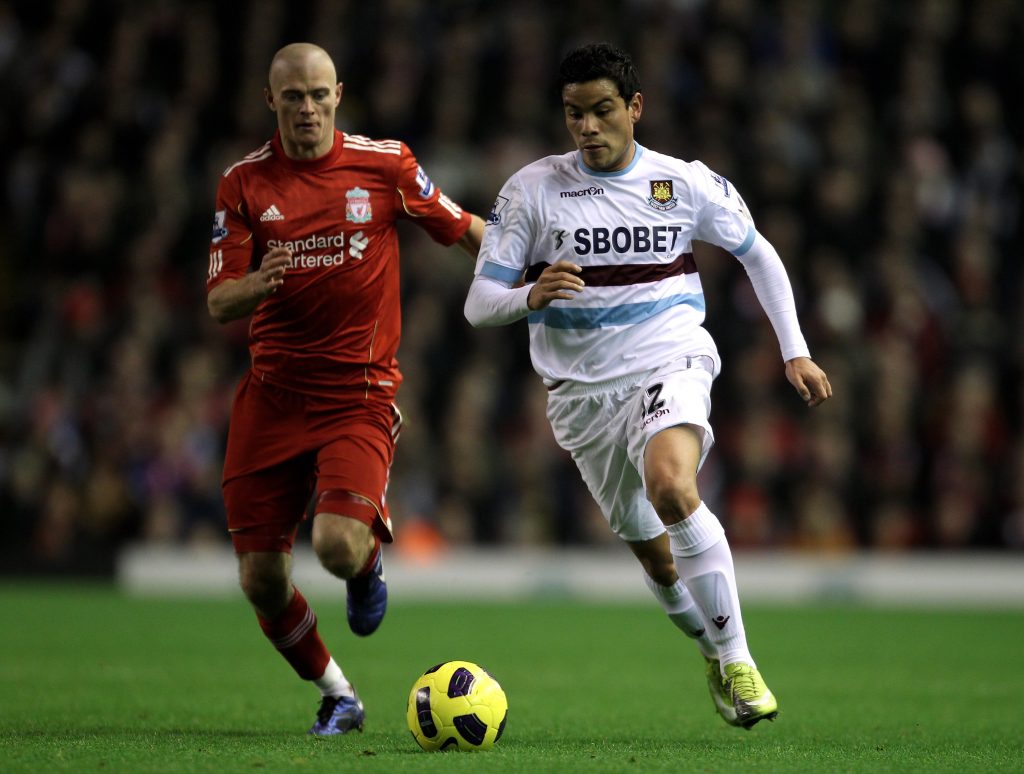 11. Paul Konchesky (Liverpool)
Konchesky was a mainstay in Roy Hodgson's Liverpool team and the veteran manager ensured he was one of his first purchases for Liverpool. Konchesky was an absolute disaster and was completely out of his depth from day one. He is considered by many Liverpool fans to be the worst player to ever play for the club. He found his level with Leicester City before moving to the lower leagues.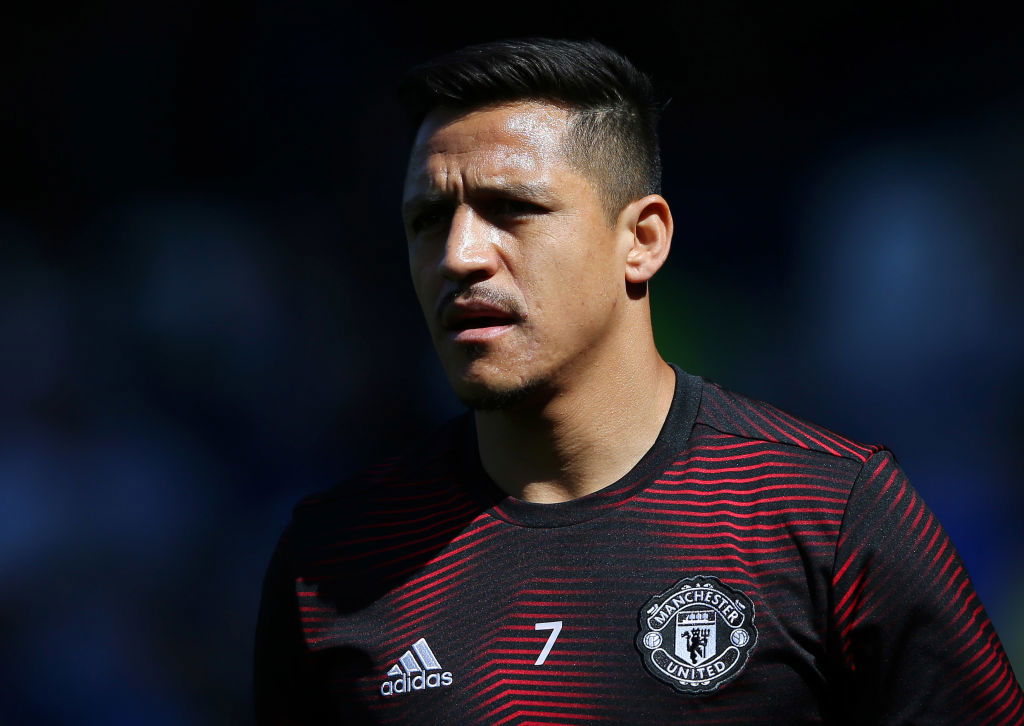 10. Alexis Sanchez (Manchester United)
Manchester United ruffled the feathers of rivals Manchester City by beating them to the signature of Alexis Sanchez in a swap deal for Henrikh Mkhitaryan. In many ways, City fans believed they did them a favour as Sanchez was horrendous for United. He scored just three goals in nearly 40 games after coming to them as a top five player in the Premier League. He went to United for the money and suffered as many have in the post-Ferguson years.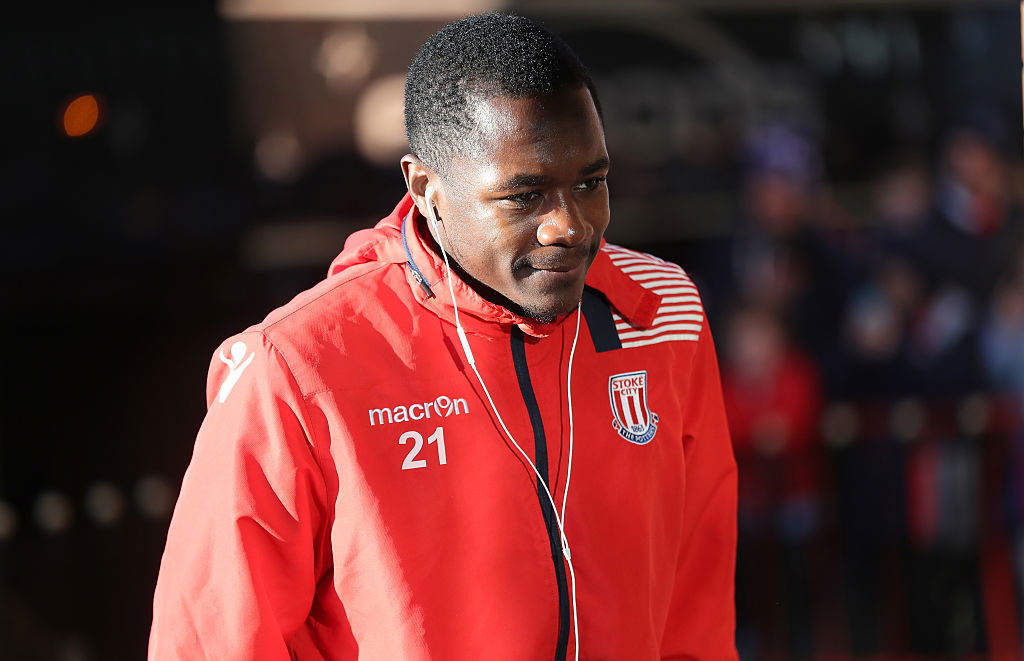 9. Giannelli Imbula (Stoke City)
After years of establishing themselves as a Premeir League player under Tony Pulis and Mark Hughes, Stoke began to want to invest heavily. They smashed their record on transfer deadline day in January 2016 to sign Giannelli Imbula from Porto. Imbula had proven to be the complete package for Porto, excelling in every aspect of the game. His time at Stoke was marred with inconsistency and he is one of the high earners who got the blame for their eventual relegation due to his poor work ethic.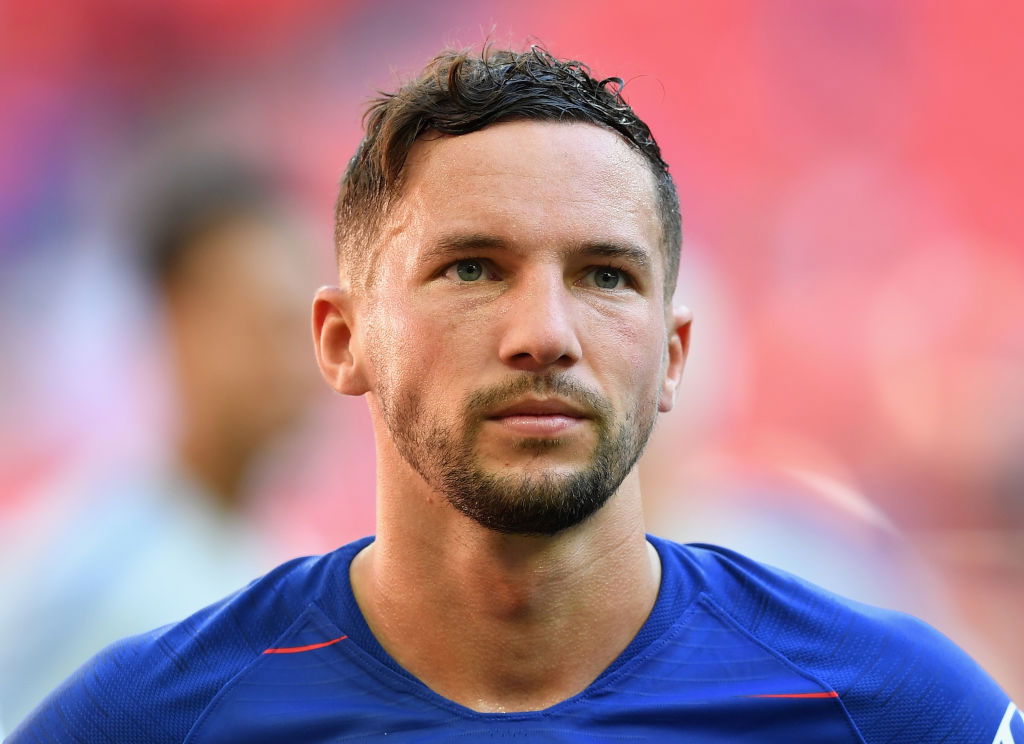 8. Danny Drinkwater (Chelsea)
Drinkwater was a regular in Leicester's title-winning side of 2015-16, but it is clear based on his post-Leicester days that his role in that team was largely overrated. Chelsea bought the hype and signed him for £35 million. He was completely out of his depth and struggled in a more technical role than he had to play at Leicester. His career has flopped since and he failed to make the cut at Burnley or Aston Villa during his loan spells.
7. Angel Di Maria (Manchester United)
After uninspiring signings made under David Moyes, United wanted to get back to signing marquee players under Louis Van Gaal. Di Maria was considered a world-class winger who thrived at Real Madrid, and he was expected to be a big player for United. He never settled and struggled to have the same impact on games as he did while playing in a counter-attacking system for Madrid. His £59.7 million fee was never justified, and he struggled in multiple positions under Van Gaal.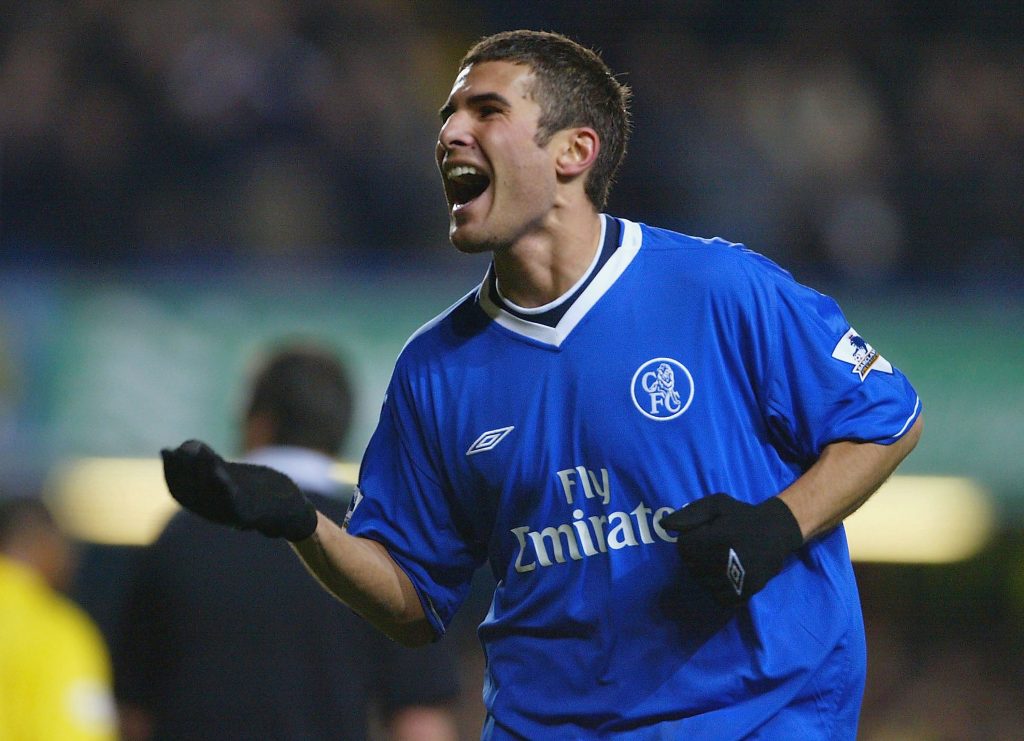 6. Adrian Mutu (Chelsea)
Chelsea went big in the 2003 transfer window, and Mutu was arguably the most hyped signing from the group. Expected to be a Romanian player who hit the heights Gheorghe Hagi once did, Mutu's time at Chelsea was overshadowed by off the field issues. He clashed with Jose Mourinho and was banned for cocaine usage in 2005. His contract situation was always up in the air and 14 years after joining Chelsea, Mutu was still fighting against court rulings made against him.
5. Tomas Brolin (Leeds United)
Brolin was a key piece in the Parma sides of the 1990s and Leeds United spent nearly £5 million on him. He was signed injured and never really got going. He had serious weight issues and never fitted into English football. His time in England ended with him deliberately dropping a terrible performance because Howard Wilkinson had played him out of position in a previous game. He was eventually banned from Elland Road before being released in 1997.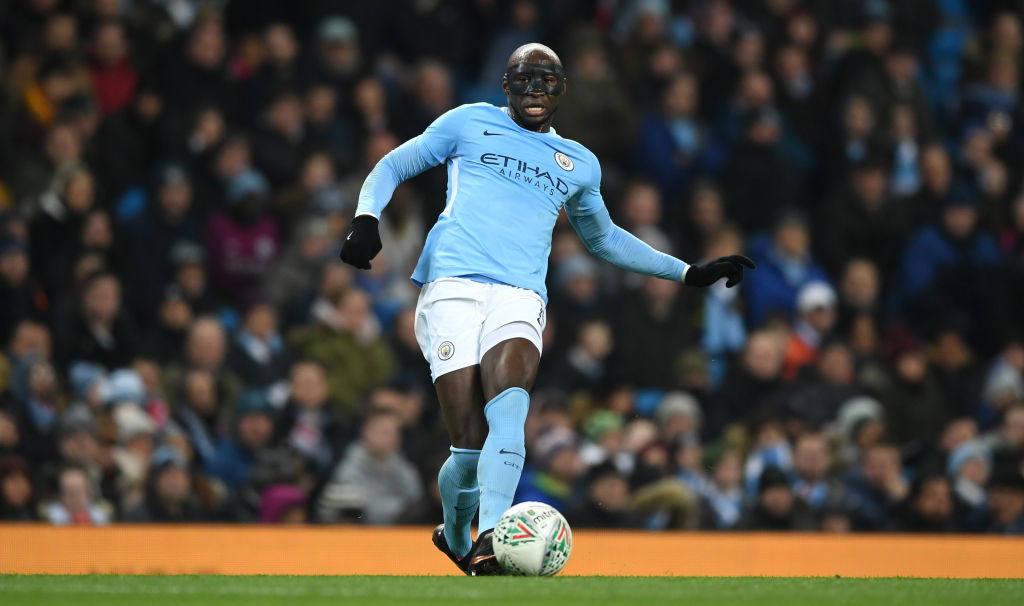 4. Eliaquim Mangala (Manchester City)
As a Manchester City fan, if you had told me after his debut against Chelsea that I would be placing him is an all-time bad signing, I would have told you to stop trolling me. Mangala's debut saw him dominate Diego Costa and show every attribute that saw City drop over £40 million on him. It all went downhill for Mangala after that and he could never win over the fans who turned on him after calamitous errors and a general lack off feel for the game. Due to add ons that needed to be paid to various companies, it is very likely that City ended up paying well north of £50 million for him. They got nothing back as he joined Valencia on a free in 2019.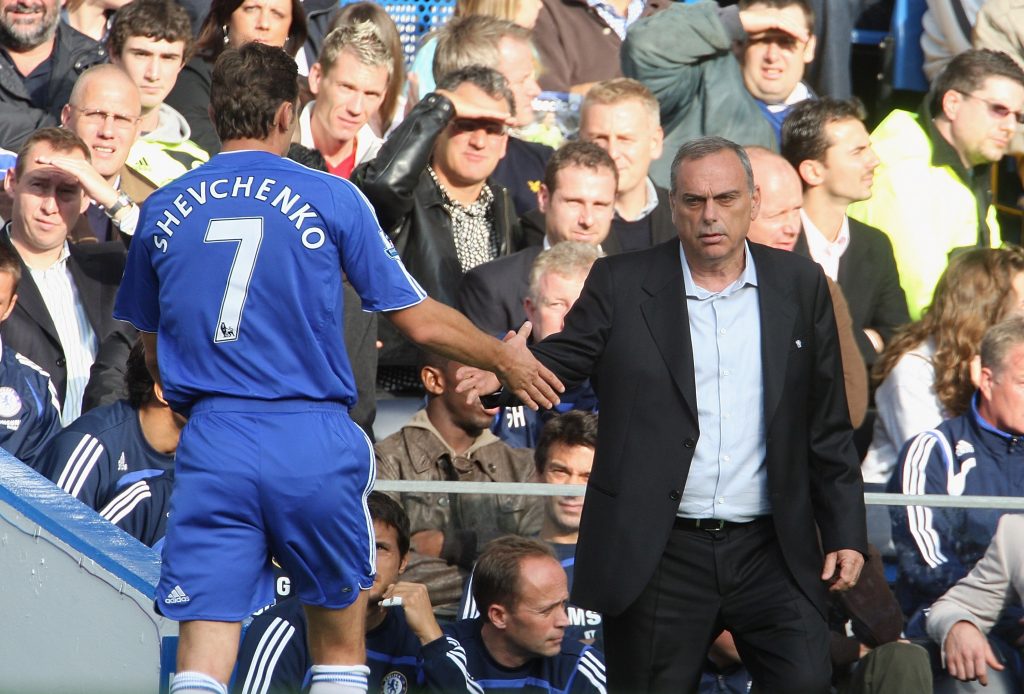 3. Andriy Shevchenko (Chelsea)
Shevchenko is one of few all-time great players to be considered in this list, but his signing was yet another emotionally-driven piece of interference from Roman Abramovich. Shevchenko was 29 when Chelsea signed him and as he hit 30, it was like he lost most of his ability. He was inconsistent, injured and never got close to repaying a fee that, when taking into account inflation, might be the most expensive in Premier League history.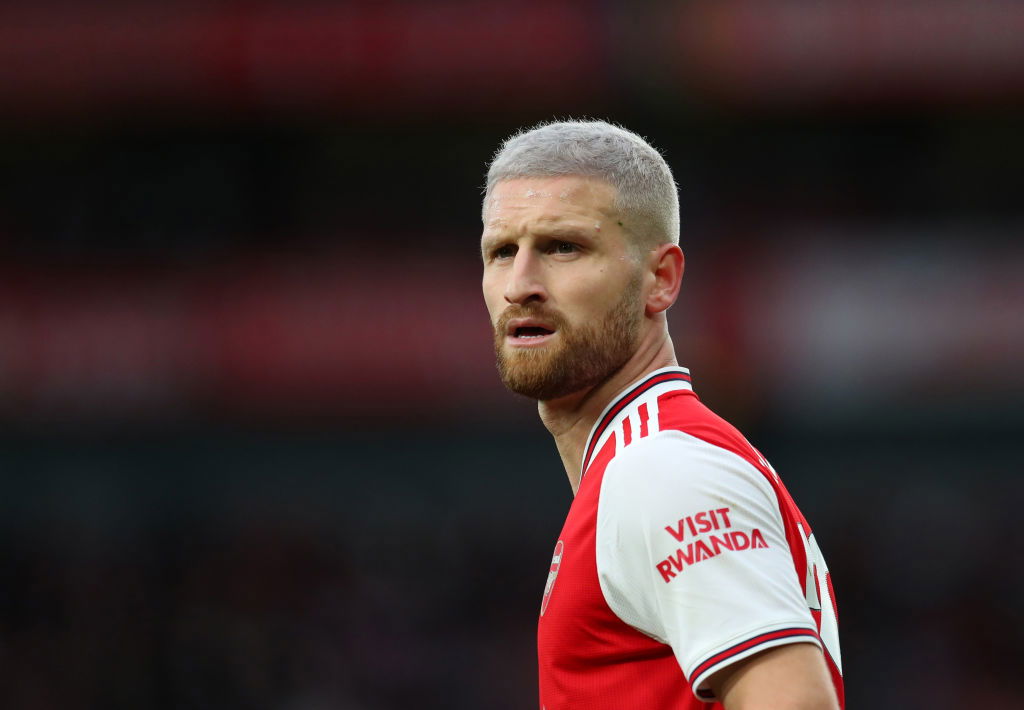 2. Shkodran Mustafi (Arsenal)
While creating this list, this placement was controversial among non-Arsenal fans but the Arsenal fans I interact with said I wasn't harsh enough. Mustafi was a marquee signing for the club and joined for over £35 million. The thing with Mustafi is, he's absolutely atrocious at defending. He lacks assertiveness as proven by his utter abomination of an error in the 2018 League Cup Final against Manchester City where he tried to post-up Sergio Aguero and claim a foul. He's not only weak but he is repeatedly in the wrong positions. Arsenal don't have a great deal of money in comparison to the other big teams, so an investment this big and this bad has set them back quite a while.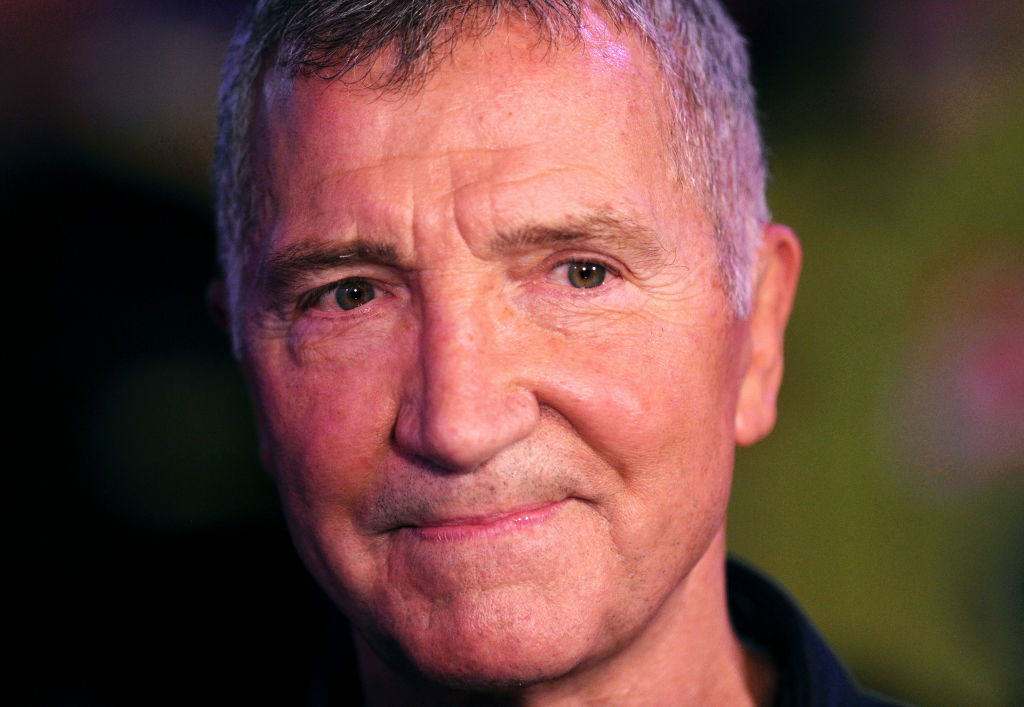 1. Ali Dia (Southampton)
So bad that we don't even have an image of him! Ali Dia is undoubtedly the worst signing in Premier League history. His friend managed to convince Graeme Souness in a phone call that he was George Weah's cousin, and he was then signed to a one month deal. He came on as a substitute in a game against Leeds and was so bad that he was substituted off again. Matt le Tissier called him 'Bambi on ice'. He never played for Saints again and he moved to Gateshead before finishing his degree in 2001.
---