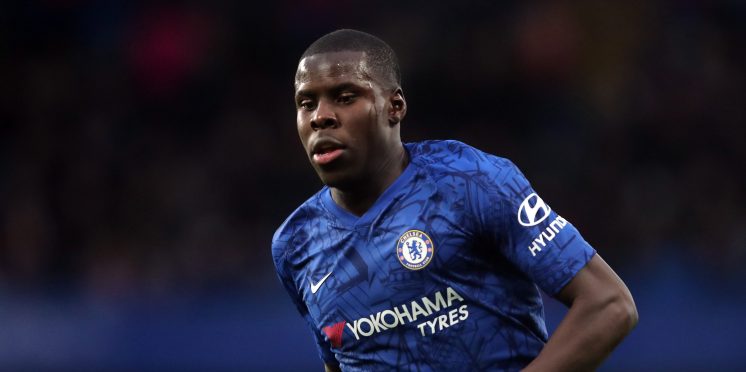 Players who've moved directly between Big Six clubs – Will Zouma be next?
Chelsea defender Kurt Zouma is reportedly a summer transfer target for Tottenham, with Jose Mourinho apparently keen to reunite with the defender after their spell together at Stamford Bridge. A player moving directly between the Premier League's 'big six' (Arsenal, Chelsea, Liverpool, Manchester City, Manchester United and Tottenham) may seem like a rarity, but it's actually happened more often than you might have realised. Zouma's Chelsea link got us thinking of some more players who have made a surprise move to one of their league rivals over the years. Here are some of them…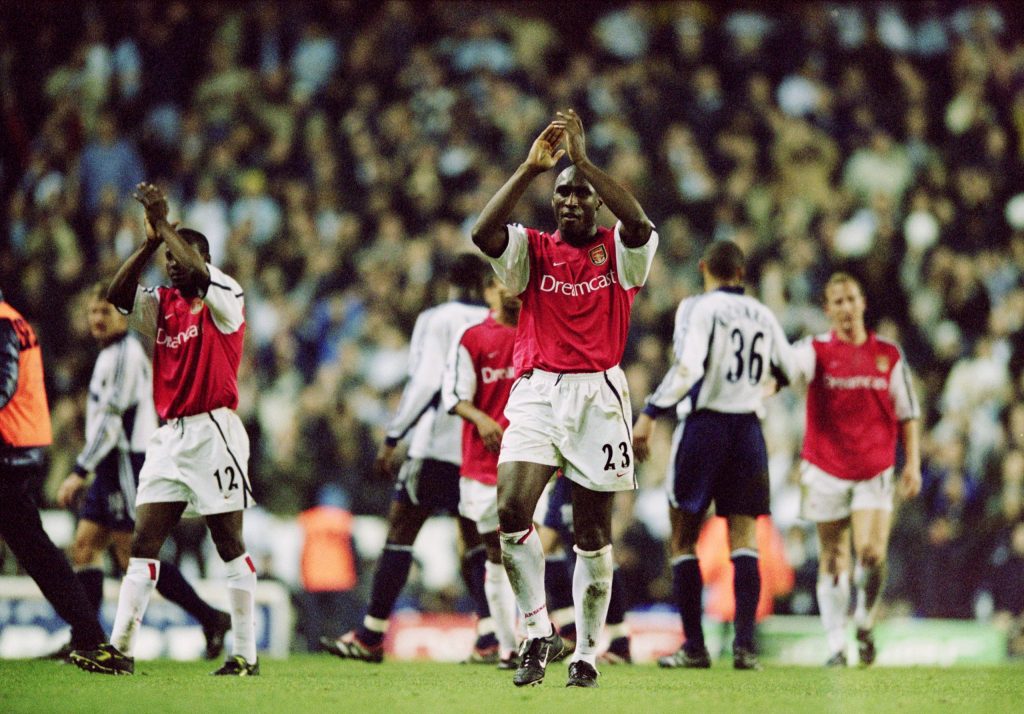 Sol Campbell - Tottenham to Arsenal
Swapping Tottenham for Arsenal is a bold move, and defender Sol Campbell was one of the first to do just that in 2001. It didn't go down very well with Spurs supporters, who labelled him a "Judas" for the rest of his career.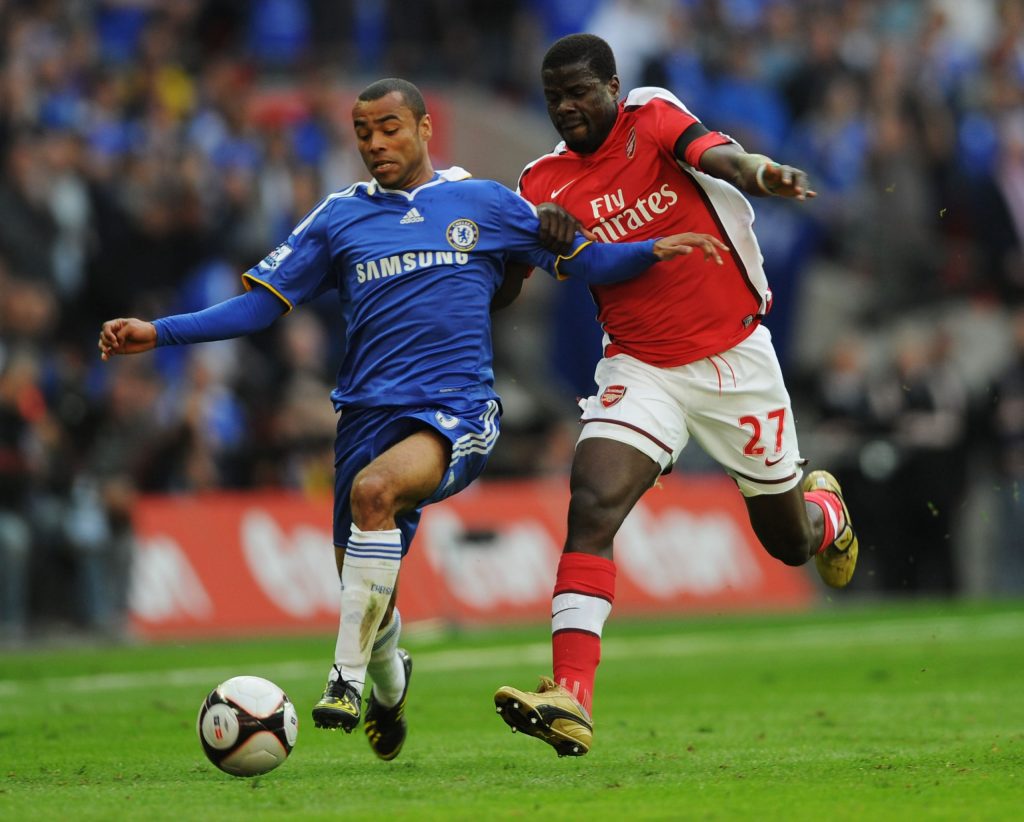 Ashley Cole - Arsenal to Chelsea
Ashley Cole's move to Chelsea from Arsenal in 2006 was dramatic, and ultimately, the defender got his way by swapping Highbury for Stamford Bridge. Cole went on to spend eight years with the Blues, winning eight major honours.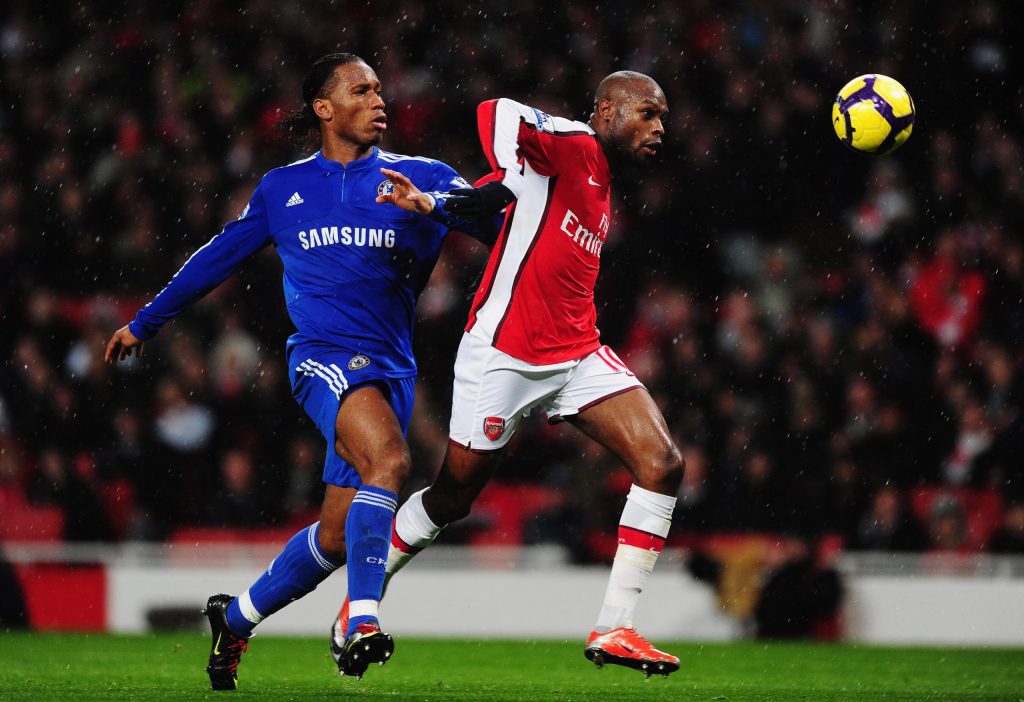 William Gallas - Chelsea to Arsenal
As part of the Cole deal, French defender William Gallas ended up leaving Chelsea for Arsenal. He made over 100 appearances for the Gunners but failed to win a trophy.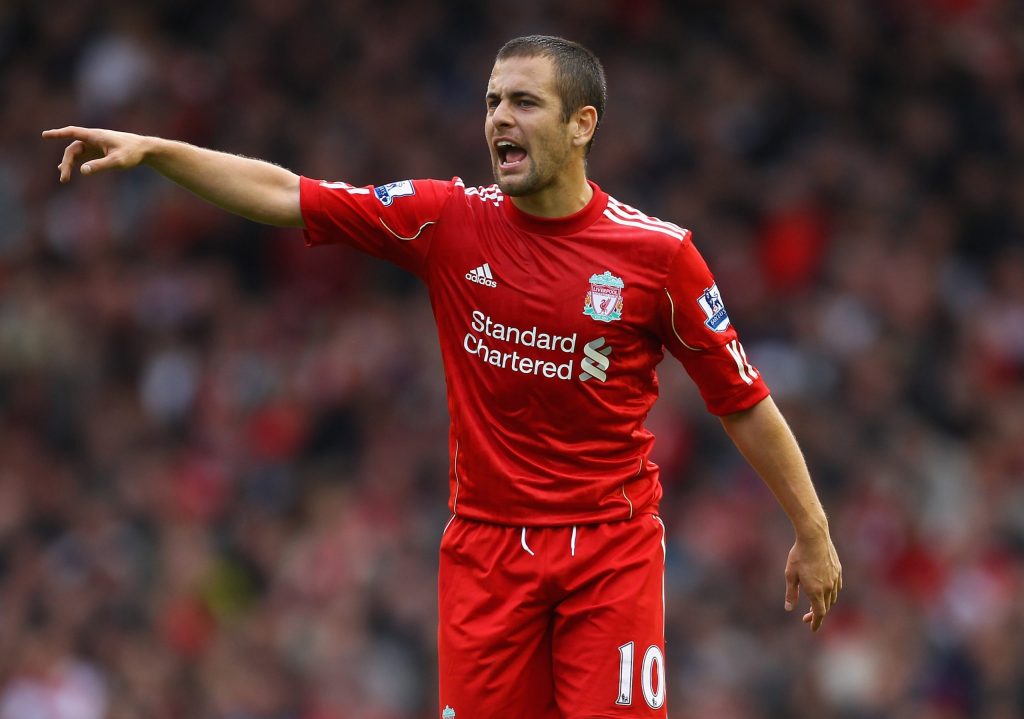 Joe Cole - Chelsea to Liverpool
Plenty of Liverpool fans were delighted when Joe Cole agreed to join the Reds on a free transfer from Chelsea. However, things didn't really plan out for Cole at Anfield and he was shipped off to Lille on loan.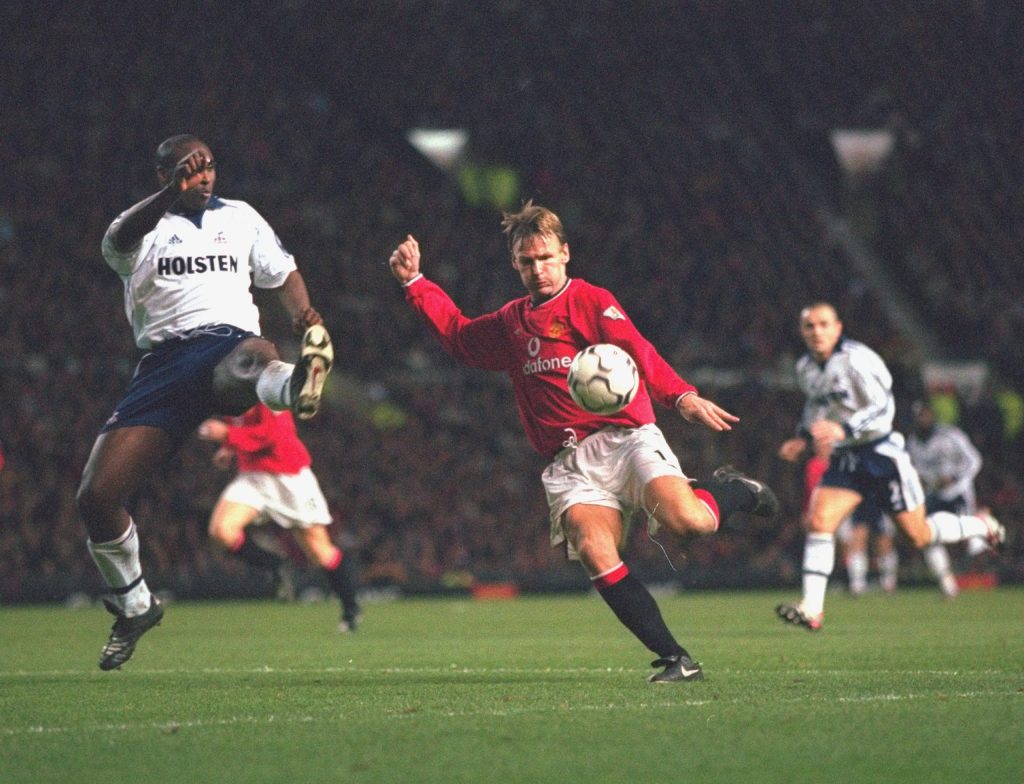 Teddy Sheringham - Tottenham to Manchester United
Teddy Sheringham swapped Tottenham for Manchester United in 1997, joining in a deal worth £3.5m. He was brought in by Sir Alex Fergurson to replace the iconic Eric Cantona and helped United to an iconic treble in 1999.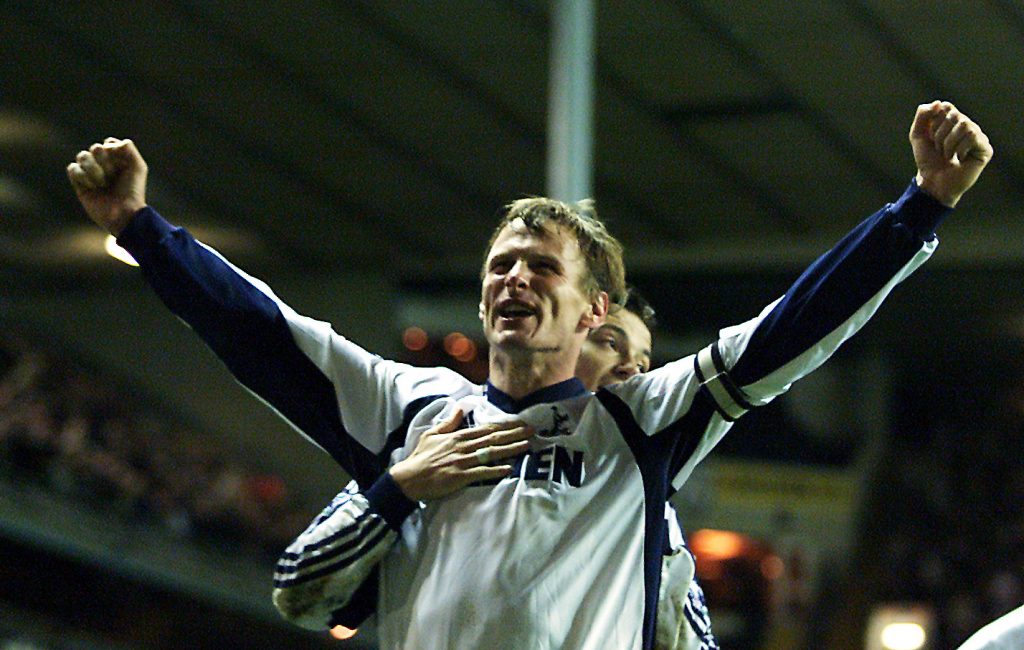 Teddy Sheringham - Manchester United to Tottenham
After four years at Old Trafford, Sheringham then returned to Tottenham on a free transfer after rejecting a contract offer from United. He became one of Glenn Hoddle's first signings at White Hart Lane. 
Danny Welbeck - Manchester United to Arsenal
Danny Welbeck swapped Old Trafford for the Emirates in a dramatic deadline day deal in 2014. The Gunners paid around £16m for the forward, who scored the winner on his return to United in the FA Cup.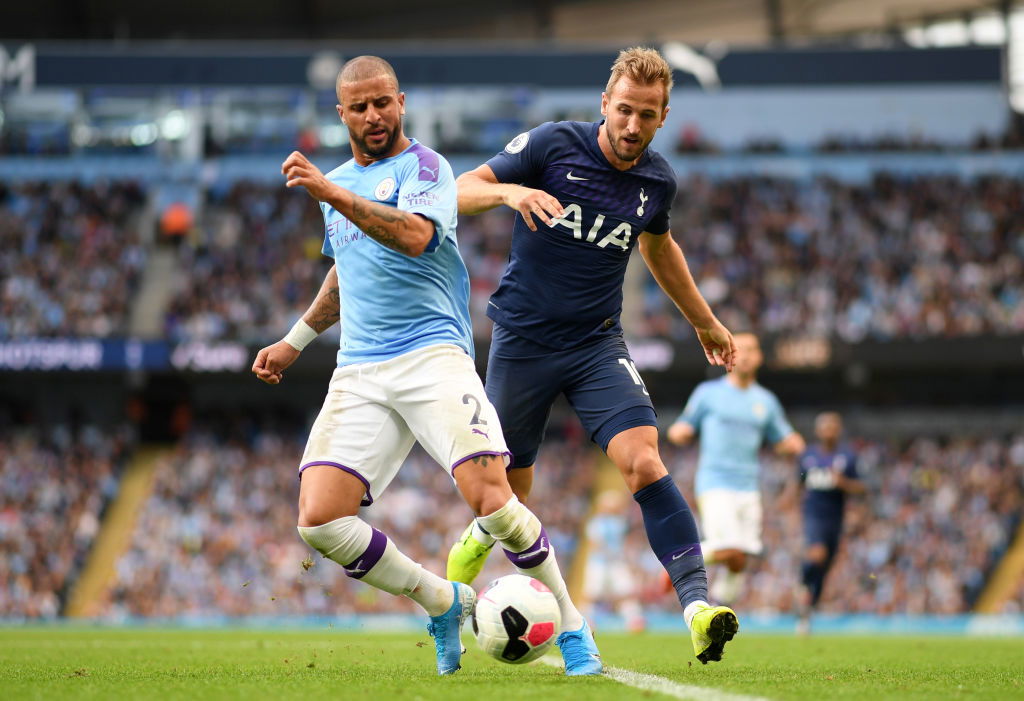 Kyle Walker - Tottenham to Manchester City
In 2017, Manchester City continued to spend big by splashing £53m on Kyle Walker from Tottenham. The deal was a world-record fee for a defender at the time.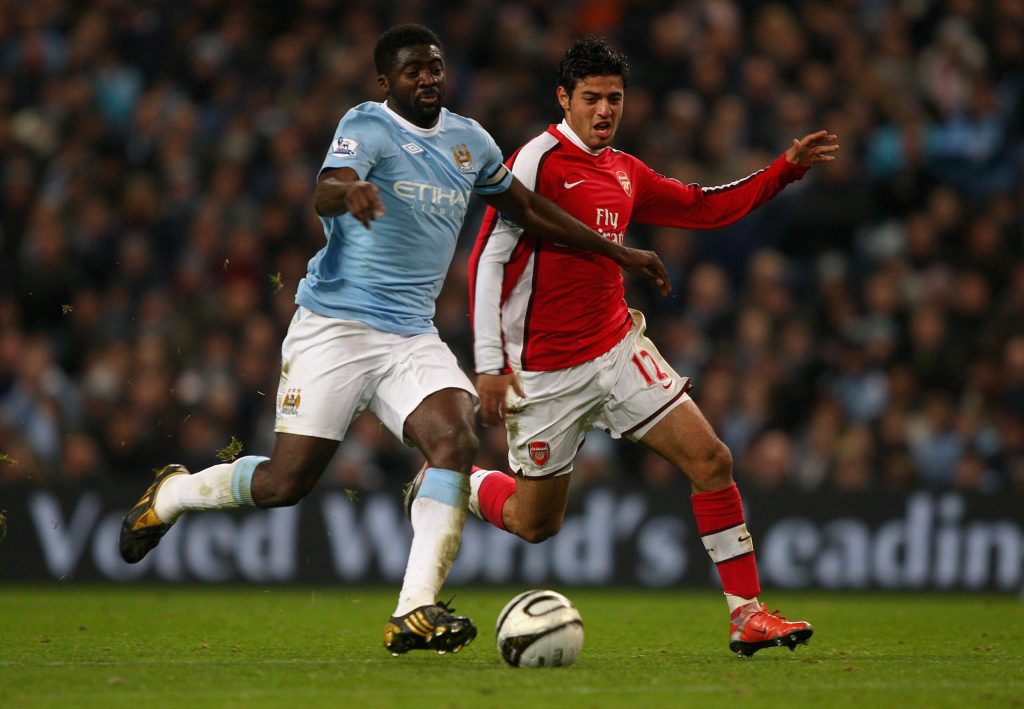 Kolo Toure - Arsenal to Manchester City
In 2009, Manchester City brought in Kolo Toure from Arsenal. City paid the Gunners around £14m for. the defender, however, he failed to replicate his form under Arsene Wenger at the Etihad.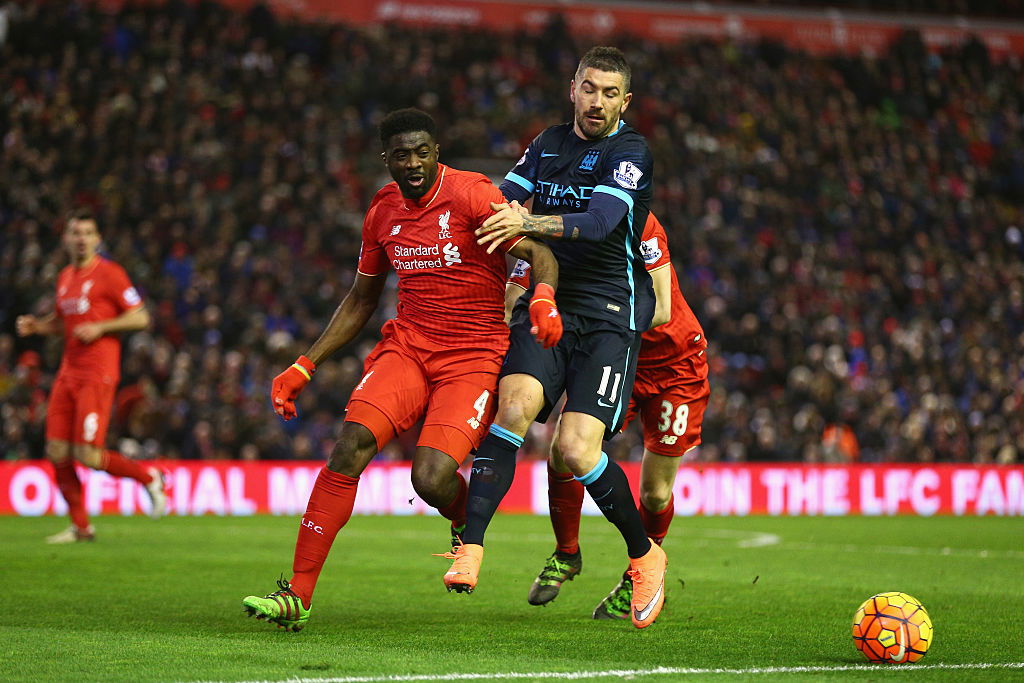 Kolo Toure - Manchester City to Liverpool
Kolo Toure made another 'big six' move in 2013. He ended his four-year association with Manchester City to sign for Liverpool on a free transfer.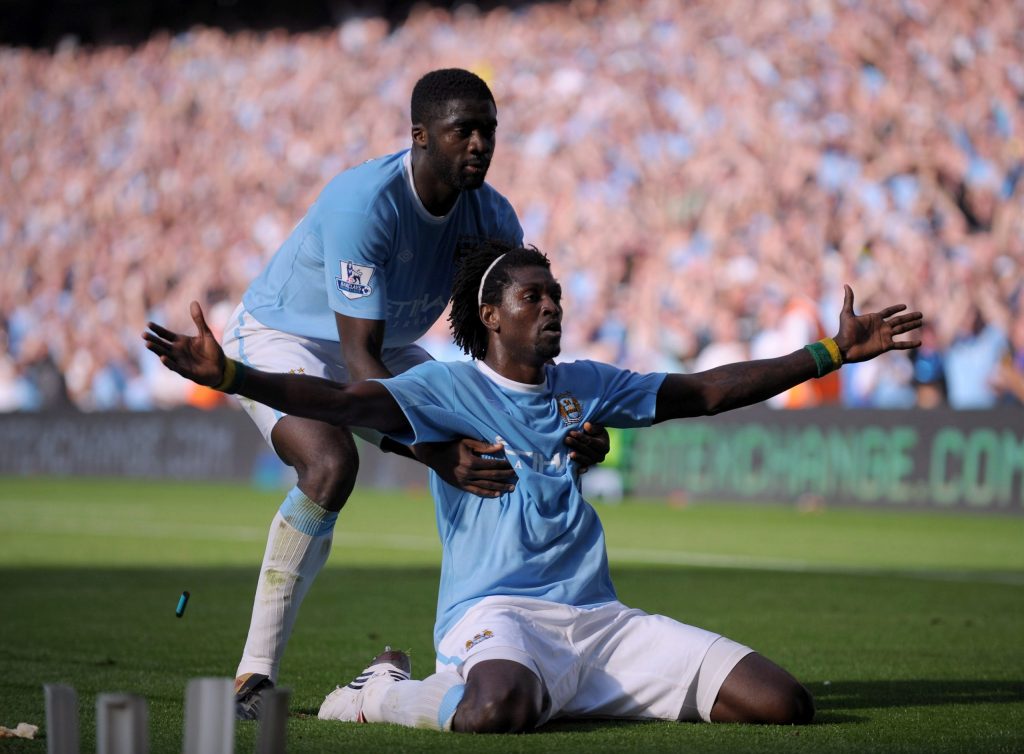 Emmanuel Adebayor - Arsenal to Manchester City
Following Toure to Manchester from London in 2009 was striker Emmanuel Adebayor. City paid £25m for the forward, who famously ran the length of the pitch to taunt his former fans after scoring against them at the first attempt.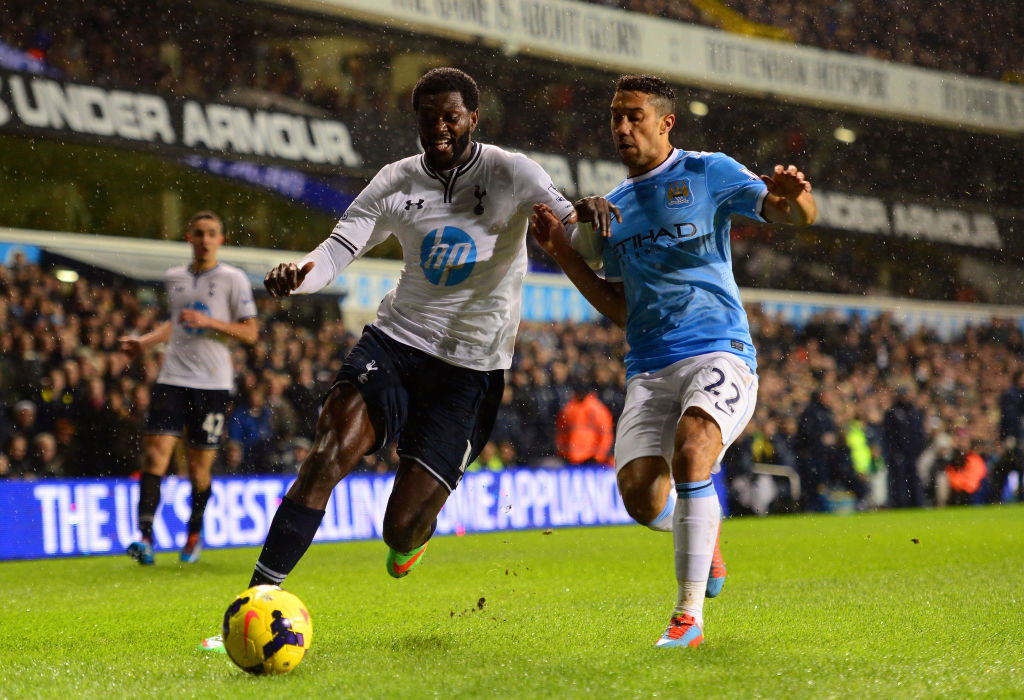 Emmanuel Adebayor - Manchester City to Tottenham
Adebayor spent three years with Manchester City before joining Tottenham. The striker initially joined on loan in 2011 before making a move permanent 12 months later.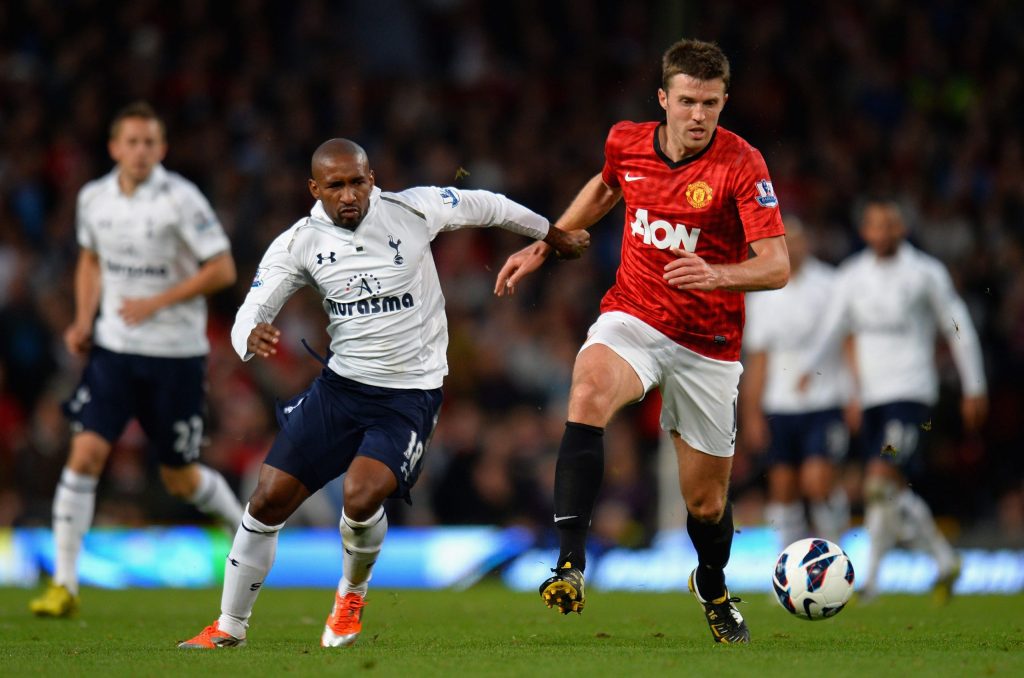 Michael Carrick - Tottenham to Manchester United
Manchester United were looking for a Roy Keane replacement in 2006 and ended up signing Michael Carrick from Tottenham for £18.6m. Carrick, now part of Ole Gunnar Solskjaer's coaching staff, was a great servant at Old Trafford, winning 10 major honours during his 12-year stint at the club.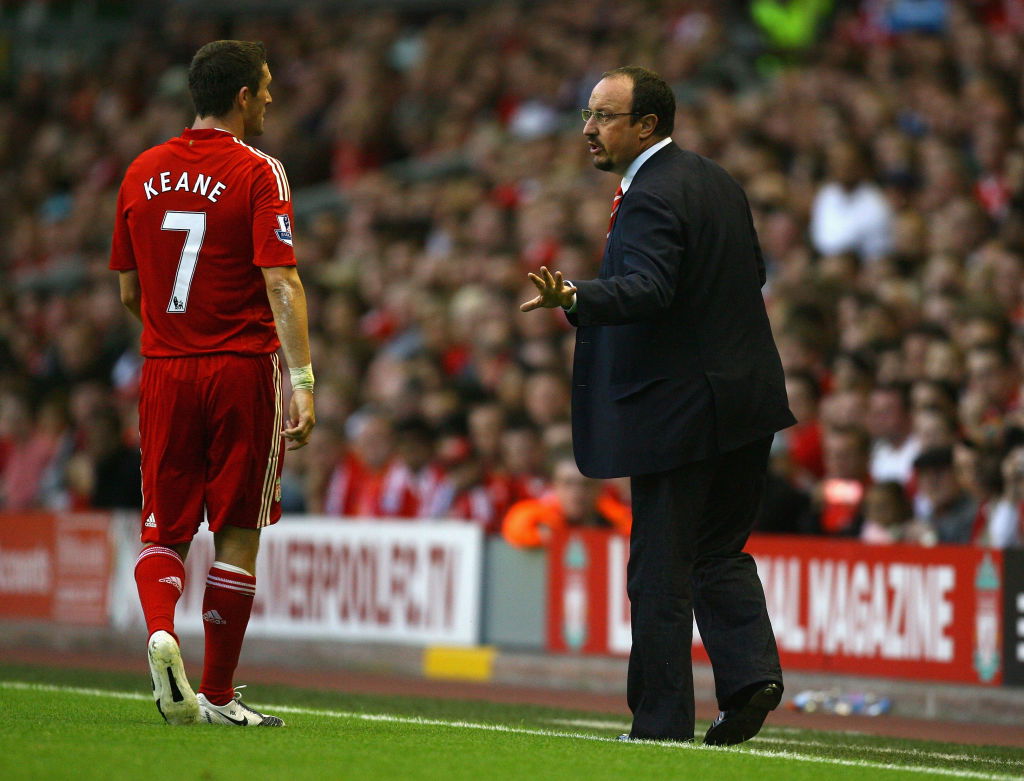 Robbie Keane - Tottenham to Liverpool
In 2008, Robbie Keane ended his six-year association with Tottenham to join Liverpool. The Reds paid around £19m for the Irishman, however, things didn't work out at Anfield.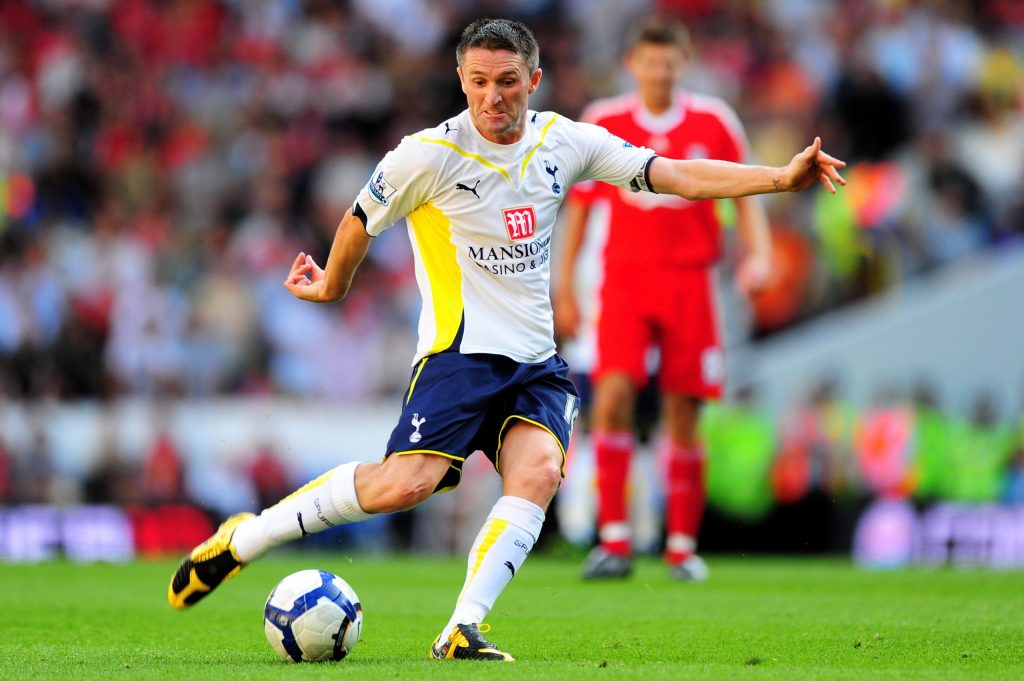 Robbie Keane - Liverpool to Tottenham
Less than 12 months into his four-year deal, Keane returned to Tottenham from Liverpool. He was made vice-captain shortly after his return.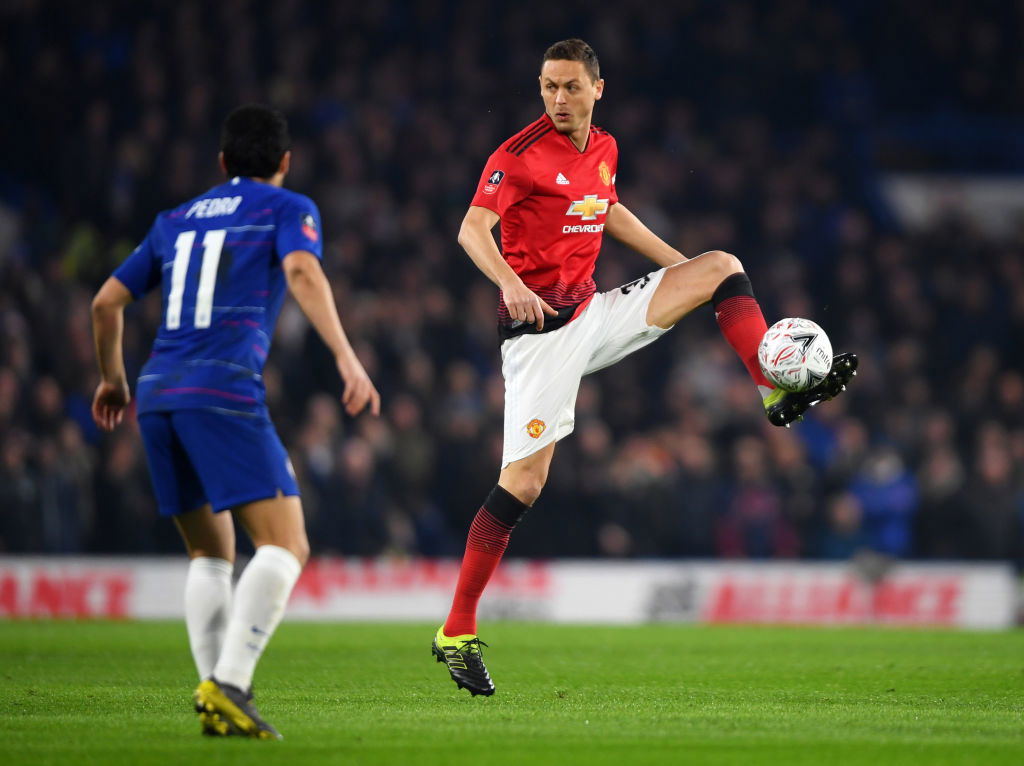 Nemanja Matic - Chelsea to Manchester United
When Jose Mourinho was in charge of Manchester United in 2017, he reunited with midfielder Nemanja Matic. The Red Devils paid Chelsea around £40m for his services.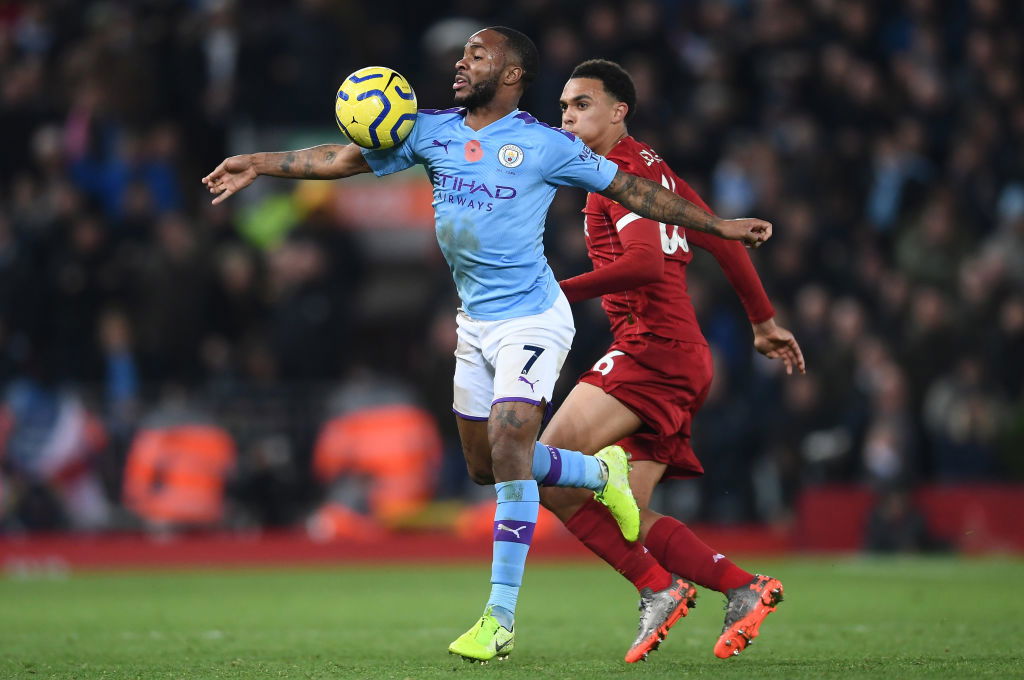 Raheem Sterling - Liverpool to Manchester City
Liverpool supporters didn't take well to Raheem Sterling's move to Manchester City in 2015. The England international, who cost City £49m, has gone from strength to strength in recent years, and that fee now looks a bargain.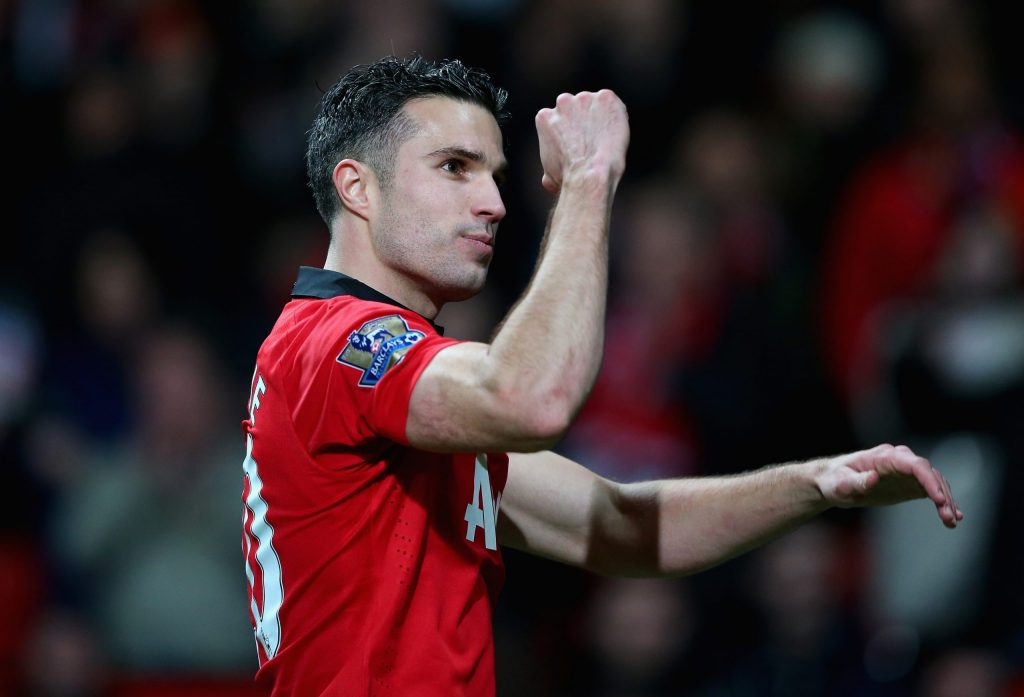 Robin van Persie - Arsenal to Manchester United
Robin van Persie controversially left Arsenal for Manchester United in 2012 in a deal worth £24m. The Dutch striker wanted to win the Premier League and done just that during his first season with the Red Devils.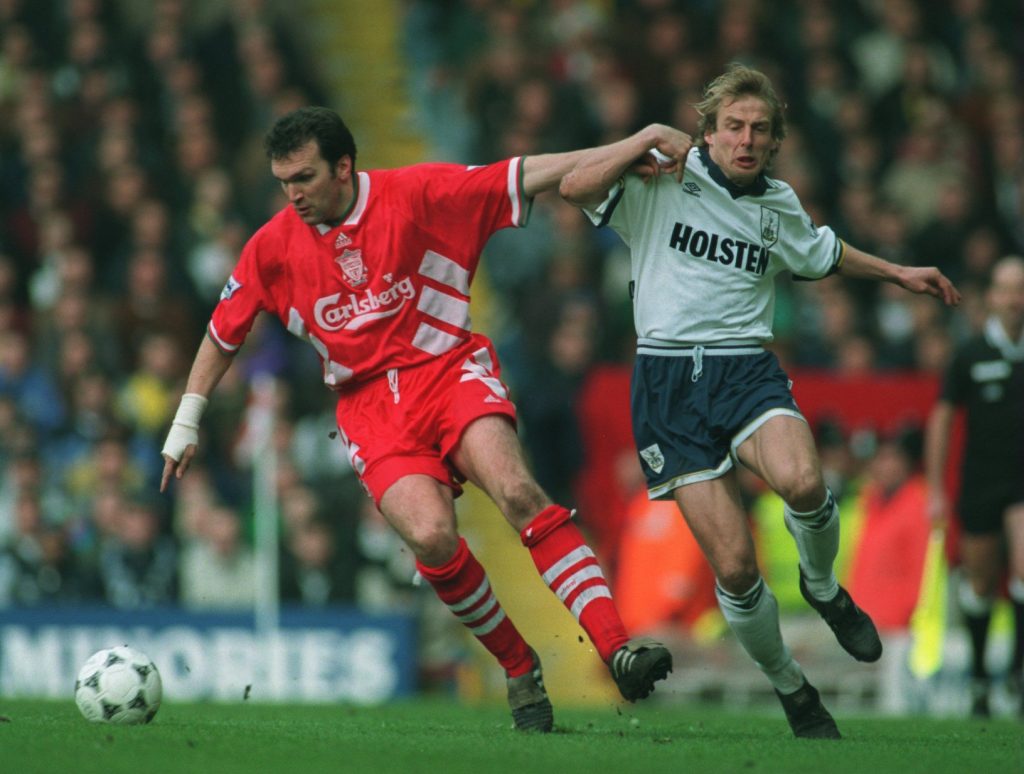 Neil Ruddock - Tottenham to Liverpool
Neil 'Razor' Ruddock spent just one season at Tottenham before moving to Liverpool in 1993. He spent eight years at Anfield, playing over 150 games for the Reds.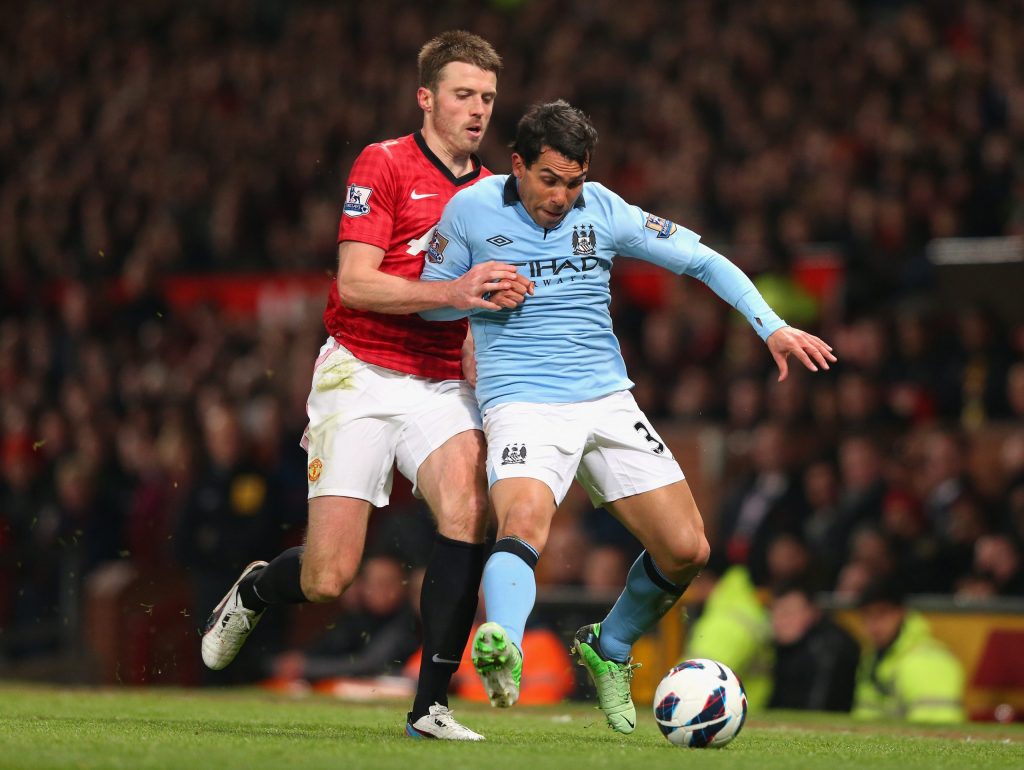 Carlos Tevez - Manchester United to Manchester City
Carlos Tevez swapped Manchester United for Manchester City in 2009. The fee involved was reportedly around £47m for the Argentine, who went on to win the Premier League and FA Cup during his four-year stay.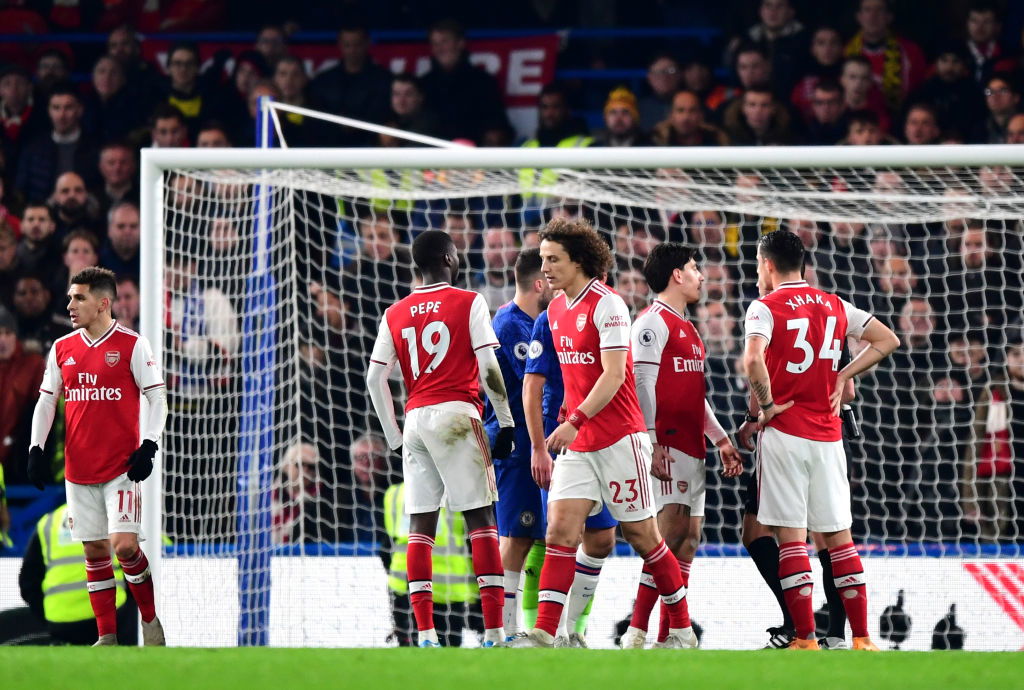 David Luiz - Chelsea to Arsenal
Last summer, David Luiz signed for Arsenal from Chelsea ina deal worth £8m. The Brazilian recently returned to Stamford Bridge, however, he was sent off in the 2-2 draw.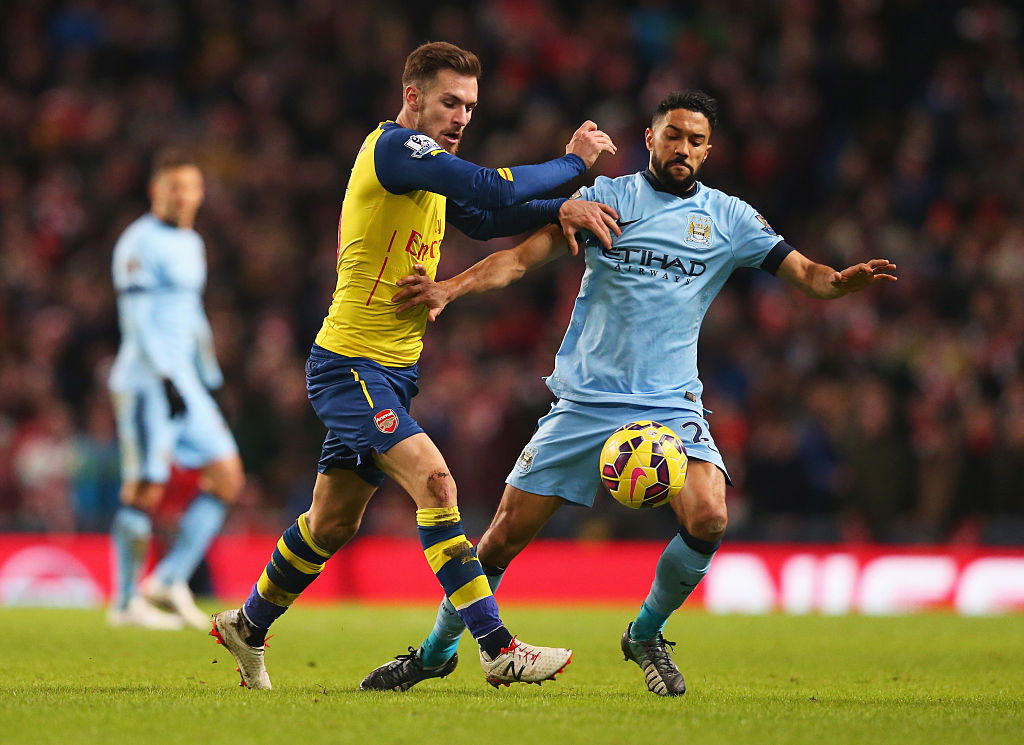 Gael Clichy - Arsenal to Manchester City
Gael Clichy was the next man to swap Arsenal for Manchester City in 2011 when he completed a £7m move. The French left-back won four major honours with City.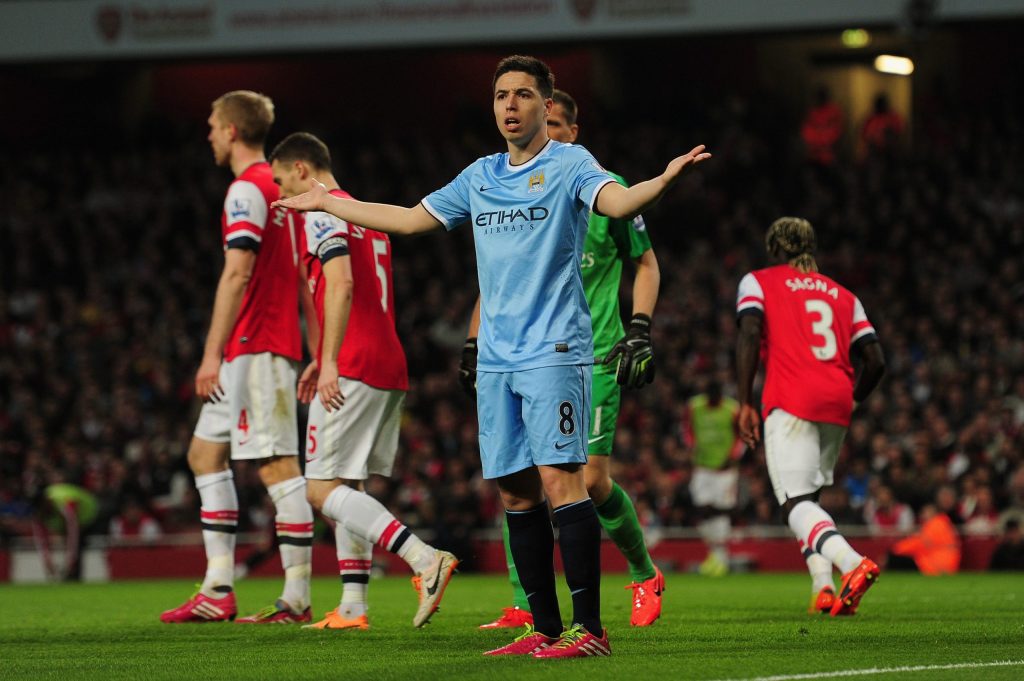 Samir Nasri - Arsenal to Manchester City
Arsenal have made a habit of selling some of their best players to Manchester City, and Samir Nasri was one of the highest-profile arrivals. He joined for £25m a month after Clichy arrived. 
Alex Oxlade-Chamberlain - Arsenal to Liverpool
Liverpool pipped Chelsea to sign Alex Oxlade-Chamberlain from Arsenal in 2017. The midfielder cost the Reds £35m, who sealed a move on deadline day. 
James Milner - Manchester City to Liverpool
Similar to Toure, James Milner also joined Liverpool from Manchester City on a free transfer. He signed in 2015 and has been a regular under Jurgen Klopp at Anfield.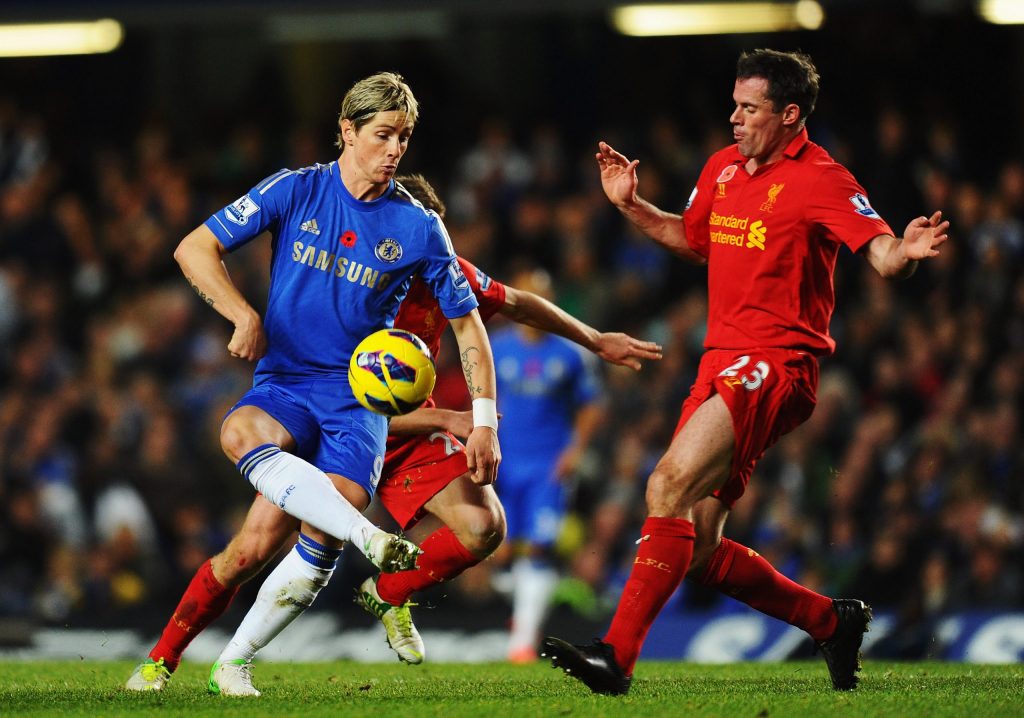 Fernando Torres - Liverpool to Chelsea
Fernando Torres swapped Liverpool for Chelsea in 2011 for a then British record £50m fee. Things didn't work out for the Spanaird at Stamford Bridge however, who failed to live up to expectations with the Blues.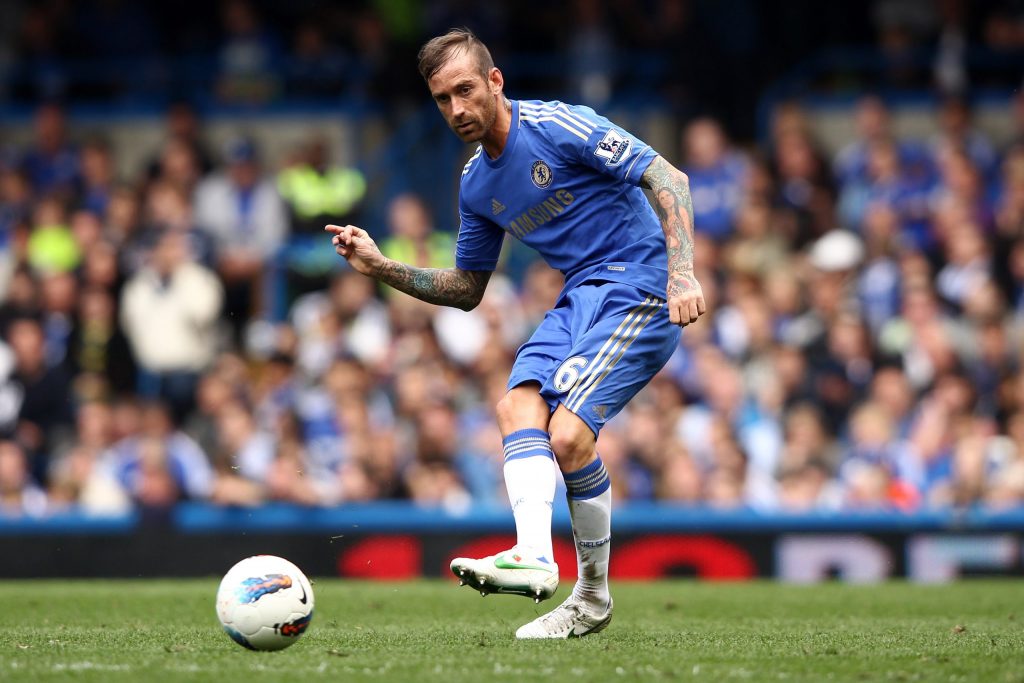 Raul Meireles - Liverpool to Chelsea
Six months after Torres joined Chelsea, Raul Meireles also swapped Merseyside for London. The Blues paid the Reds £12m for the Portuguese midfielder.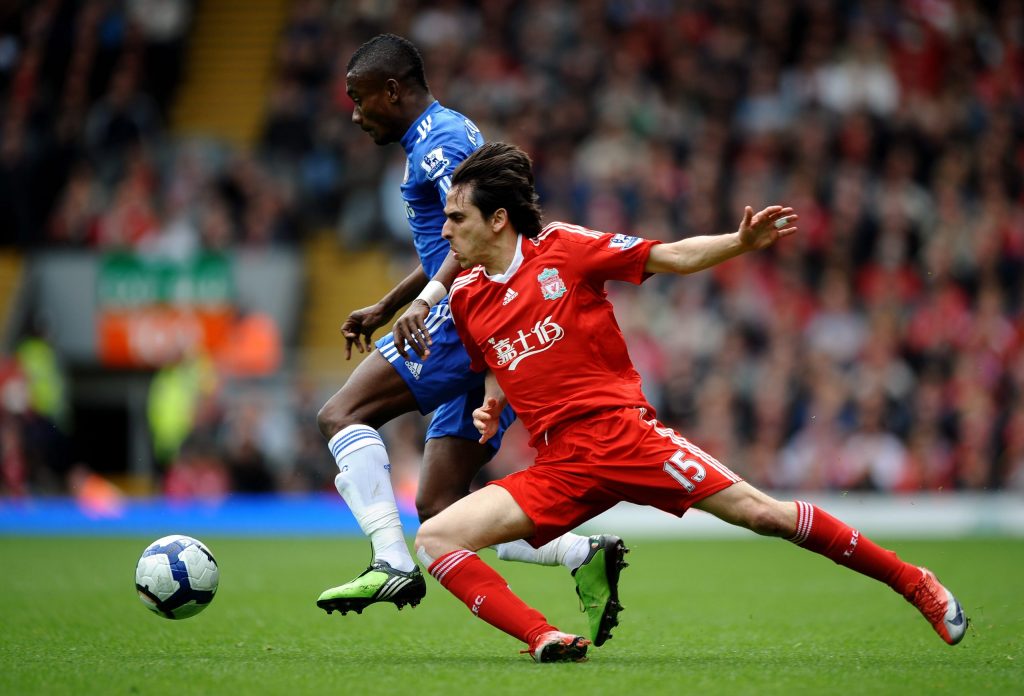 Yossi Benayoun - Liverpool to Chelsea
In 2010, Liverpool made the rather surprising decision to sell Yossi Benayoun to Chelsea. The Israel international didn't play much at Stamford Bridge and after being loaned out twice, he was allowed to join QPR in 2013.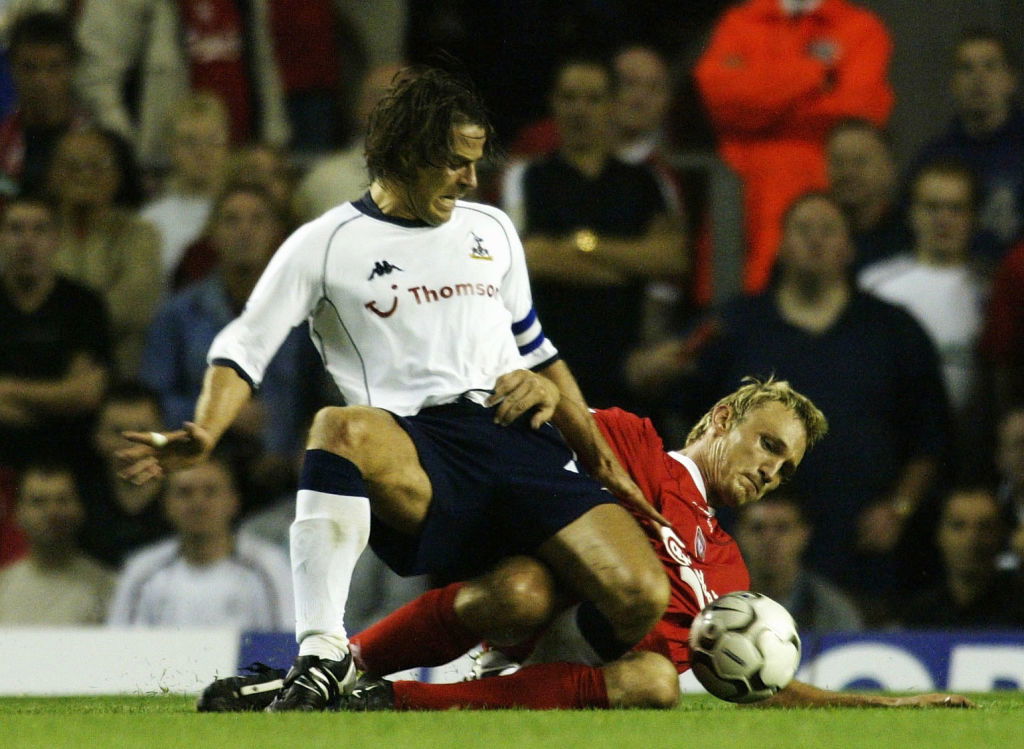 Jamie Redknapp - Liverpool to Tottenham
In 2002, Liverpool allowed Jamie Redknapp to leave on a free transfer. He joined Spurs, where he became their captain.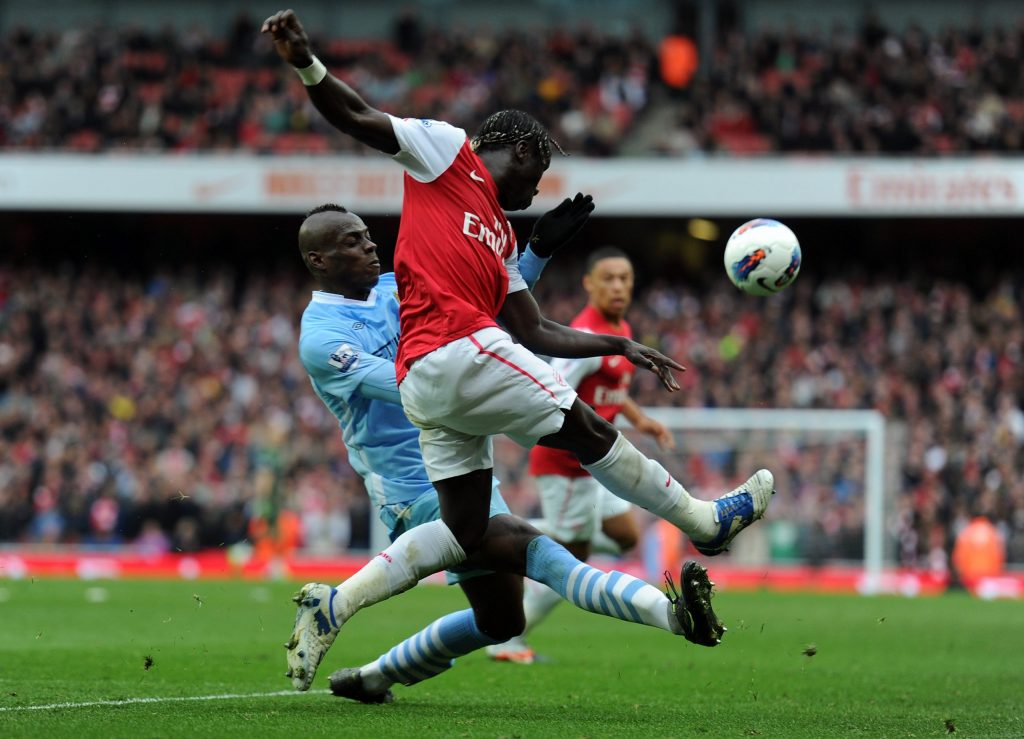 Bacary Sagna - Arsenal to Manchester City
After the end of the 2014 season, after seven years at the Emirates, Bacary Sagna chose to leave Arsenal to make a move to Man City. He played for City until 2017.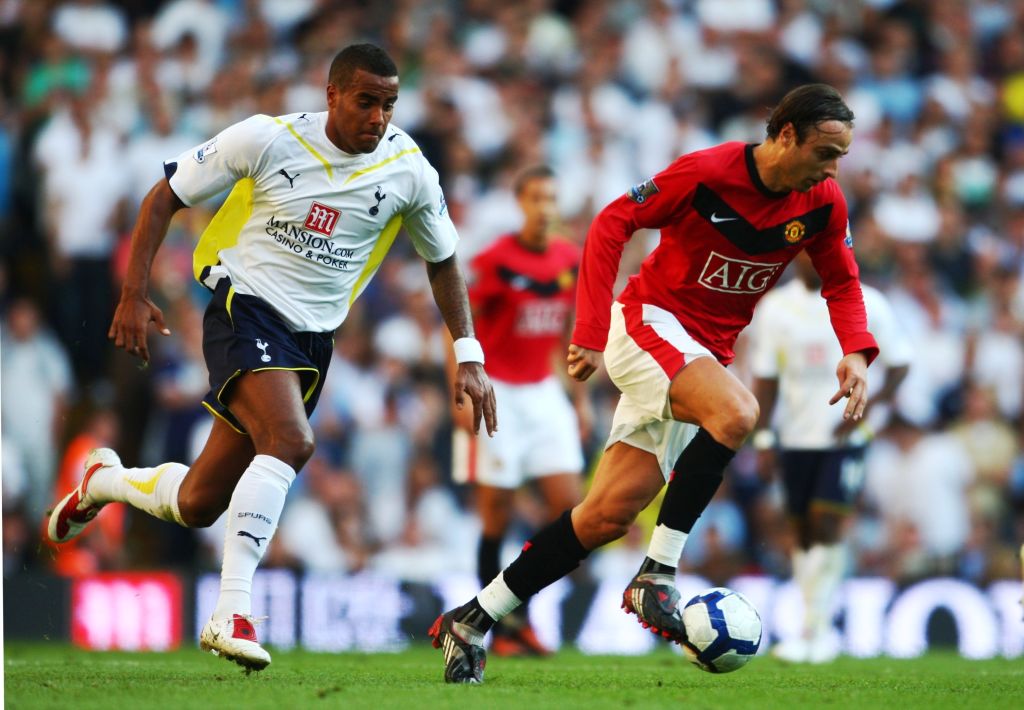 Dimitar Berbatov - Tottenham to Manchester United
In September 2008, Man United paid £30.75 million to Tottenham for striker Dimitar Berbatov after he'd impressed during his two seasons at White Hart Lane. Berbatov spent three-and-a-half years at Old Trafford, helping United win two league titles.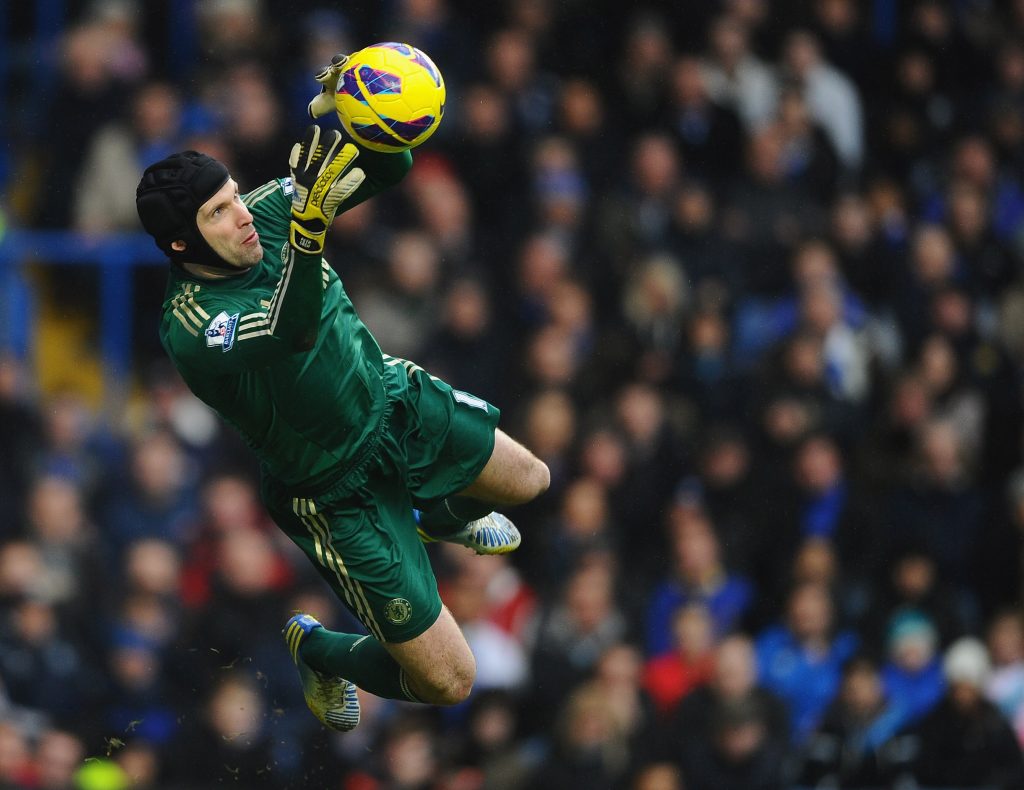 Petr Cech - Chelsea to Arsenal
Then Chelsea manager Jose Mourinho admitted that he did not want to allow Petr Cech to join a rival club, but he sold him to Arsenal anyway due to the respect he had for the goalkeeper, who wanted to stay in London. Cech, after 11 great years at Stamford Bridge, saw out the last four seasons of his career with the Gunners.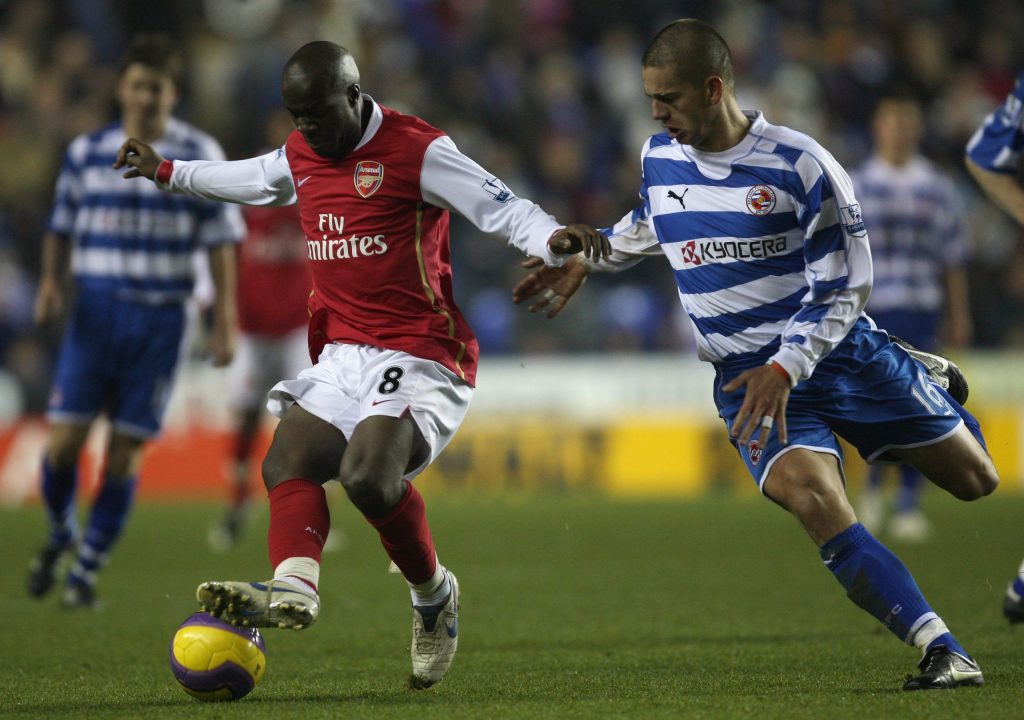 Lassana Diarra - Chelsea to Arsenal
A lot was expected from Lassana Diarra as Chelsea, but things never really panned out for the young Frenchman. Arsenal took a punt on him in 2007 but they hardly played the midfielder and as such, allowed him to join Portsmouth in 2008.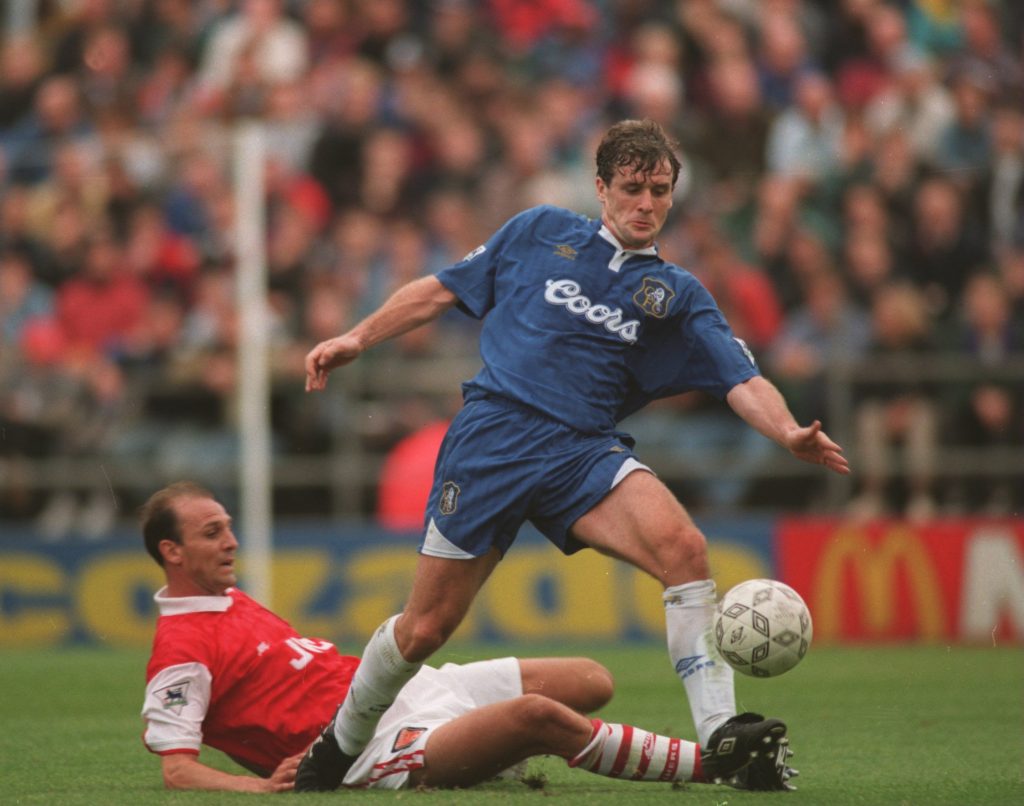 Mark Hughes - Manchester United to Chelsea
In 1995, Man United allowed striker Mark Hughes to leave their club for a second time when they sold him to Chelsea for £1million. He scored 39 goals in 123 games for the Blues and helped them win the League Cup, FA Cup and Cup Winners' Cup.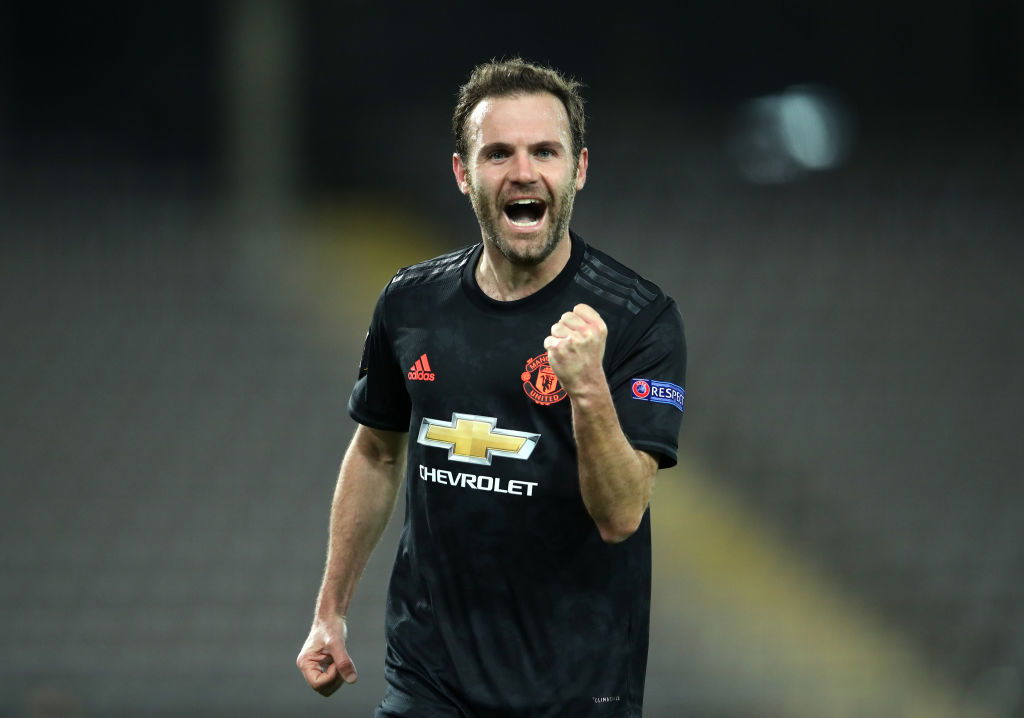 Juan Mata - Chelsea to Manchester United
In 2014, Juan Mata left Chelsea to join Man United after reports of a disagreement with Jose Mourinho about his style of play. That made things a bit awkward when Mourinho rocked up at Old Trafford a few years later!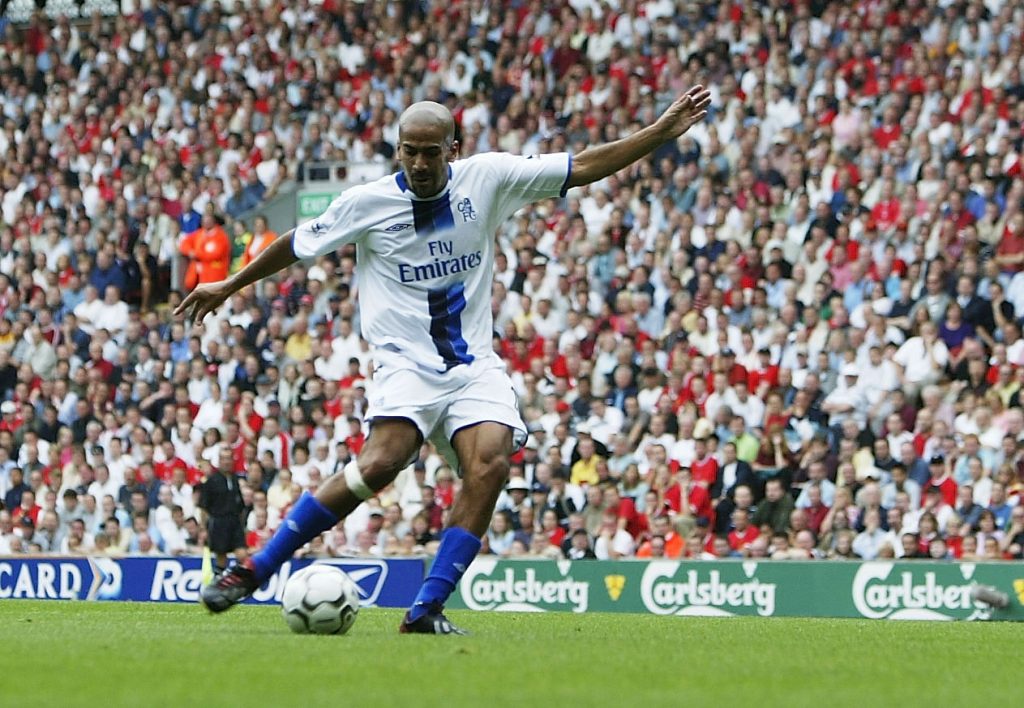 Juan Sebastian Veron - Manchester United to Chelsea
In 2001, Man United paid a club-record £28.1m to sign Juan Sebastian Veron from Lazio. He failed to offer a lot to United, so they allowed him to join Chelsea for £15m a few years later. He didn't do much at Stamford Bridge either, so he was soon shipped off to Inter Milan on loan.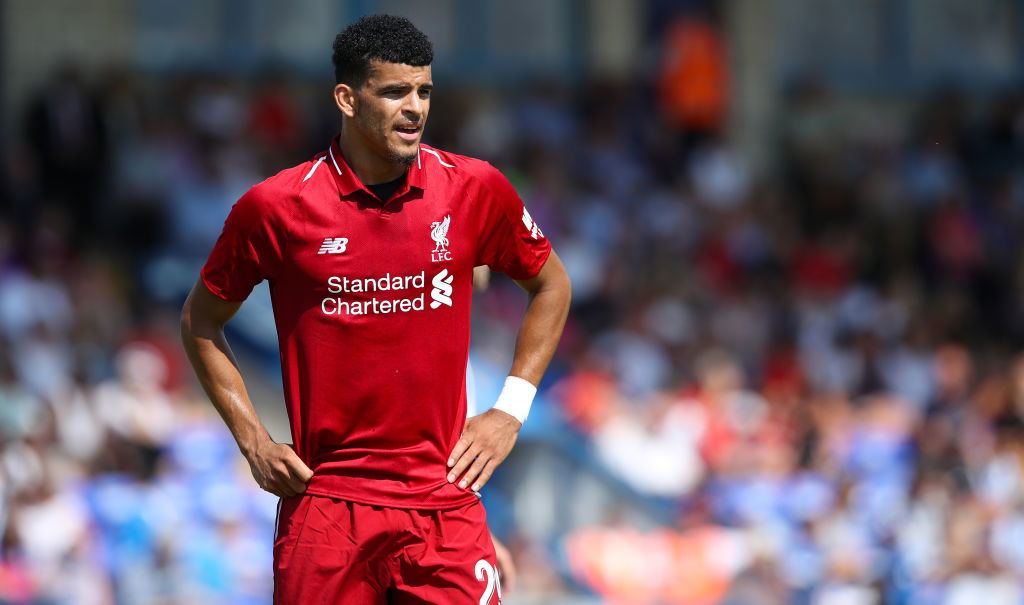 Dominic Solanke - Chelsea to Liverpool
Liverpool thought they'd found a gem when they took Dominic Solanke from Chelsea, for a tribunal fee of around £4m. However, he only scored one goal for the club. The Reds still made a big profit on the striker though, as they sold him to Bournemouth for £19m.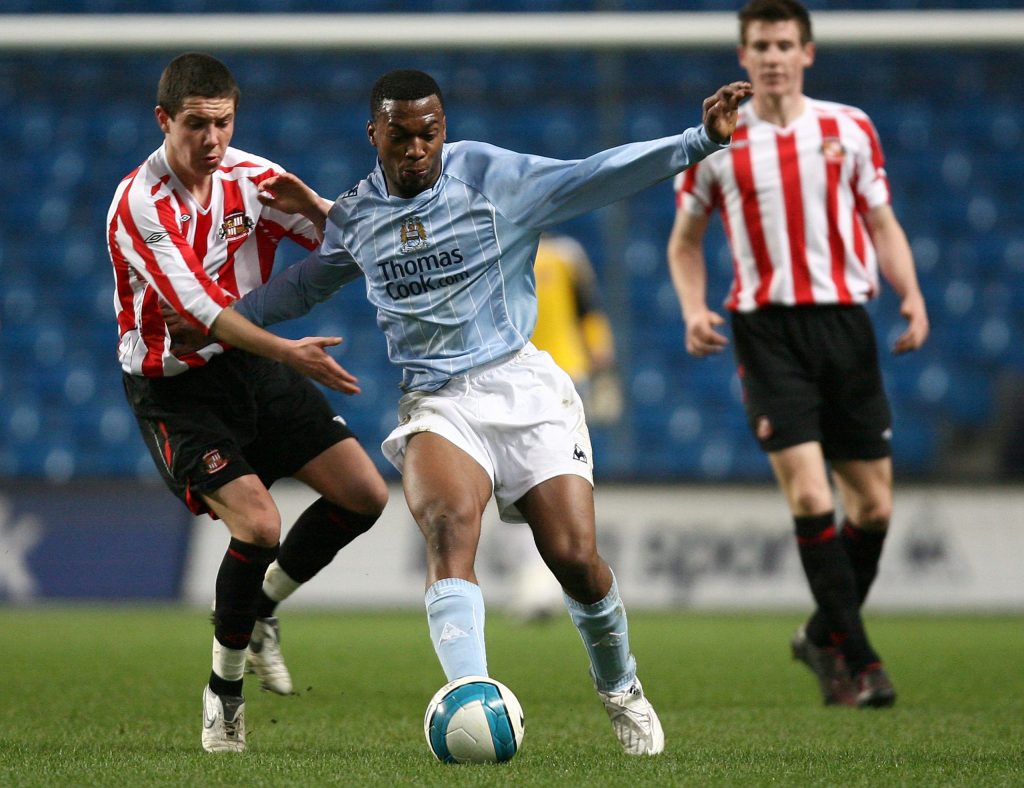 Daniel Sturridge - Manchester City to Chelsea
Daniel Sturridge made his professional debut for Man City in the 2006/07 season. He scored 32 goals in six games for them, before moving to Chelsea when his contract expired.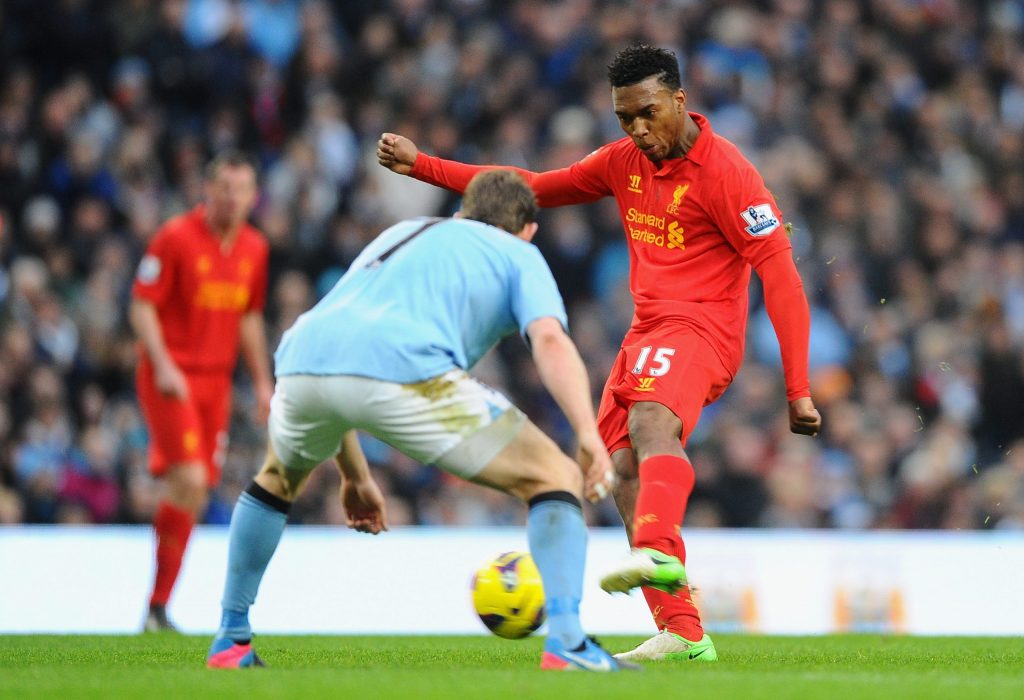 Daniel Sturridge - Chelsea to Liverpool
Sturridge spent four years at Stamford Bridge, one of those saw him loaned to Bolton, before making a £12 million move to Liverpool. That turned out to be a bargain as the Englishman went on to score 67 goals in 160 games for the Reds.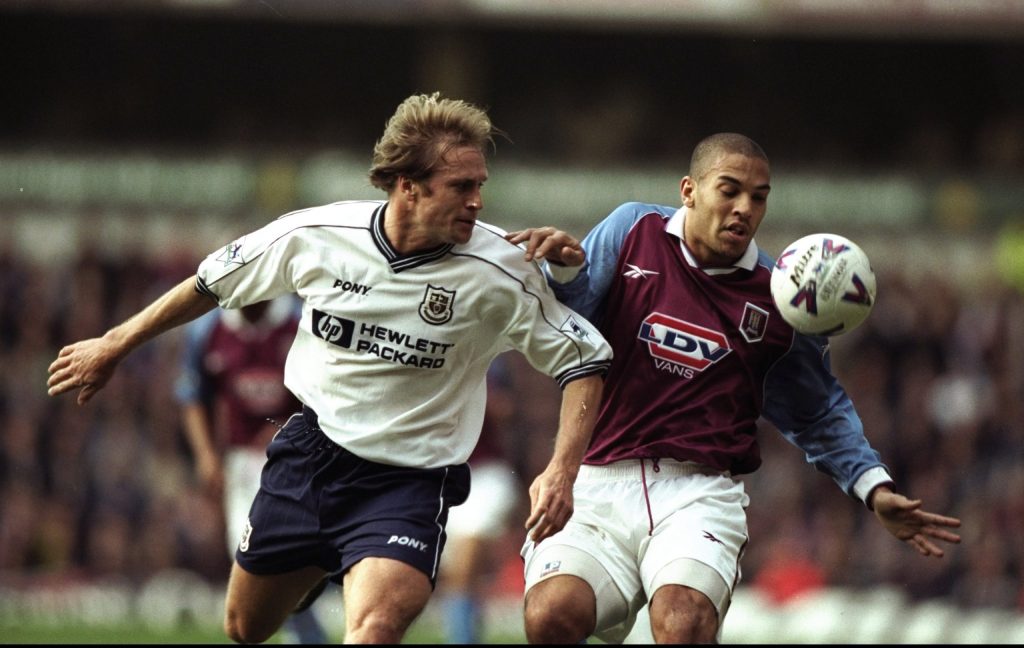 John Scales - Liverpool to Tottenham
In 1996, Liverpool accepted offers from both Leeds and Tottenham for John Scales. He chose to move to Spurs, but injuries hampered him at White Hart Lane and he wasn't able to make the impact that he wanted.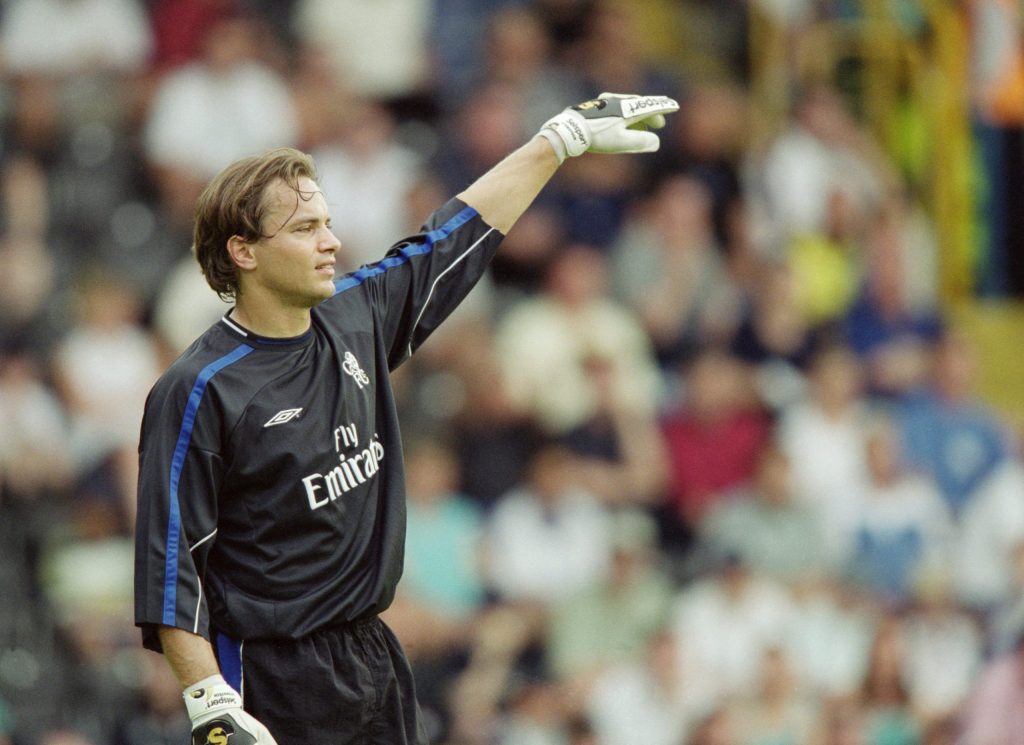 Mark Bosnich - Manchester United to Chelsea
Mark Bosnich's time at Manchester United didn't really go according to plan, so he hoped for an improvement when he moved to Chelsea. However, a combination of fitness problems and off-the-field issues saw him hardly feature for the Blues. He was sacked by Chelsea in 2003 after failing a drugs test.
Robbie Fowler - Manchester City to Liverpool
Five years after letting him leave to join Leeds United, Liverpool brought Robbie Fowler back to Anfield in 2006. He played 39 games for the Reds in his second spell at the club, scoring 12 goals.
---