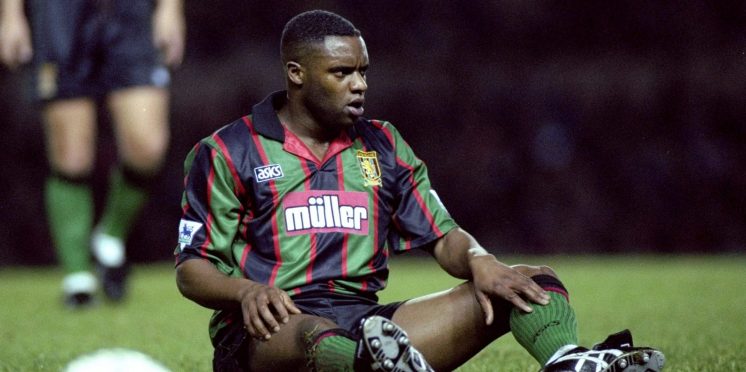 The worst kits in the history of football
It's usually around this time of year when football clubs start unveiling their kits for the upcoming season, but after the delay in action, we're still yet to officially see the strips that the world's best players will be wearing in the 2020/21 campaign. However, the ever-reliable Footy Headlines have released a leaked image of Manchester City's away kit for next season and, well, it's not the best!
In 'honour' of the City kit (for lack of a better word), we've taken a look back at some of the worst football kits of all time. Some of these are absolute shockers!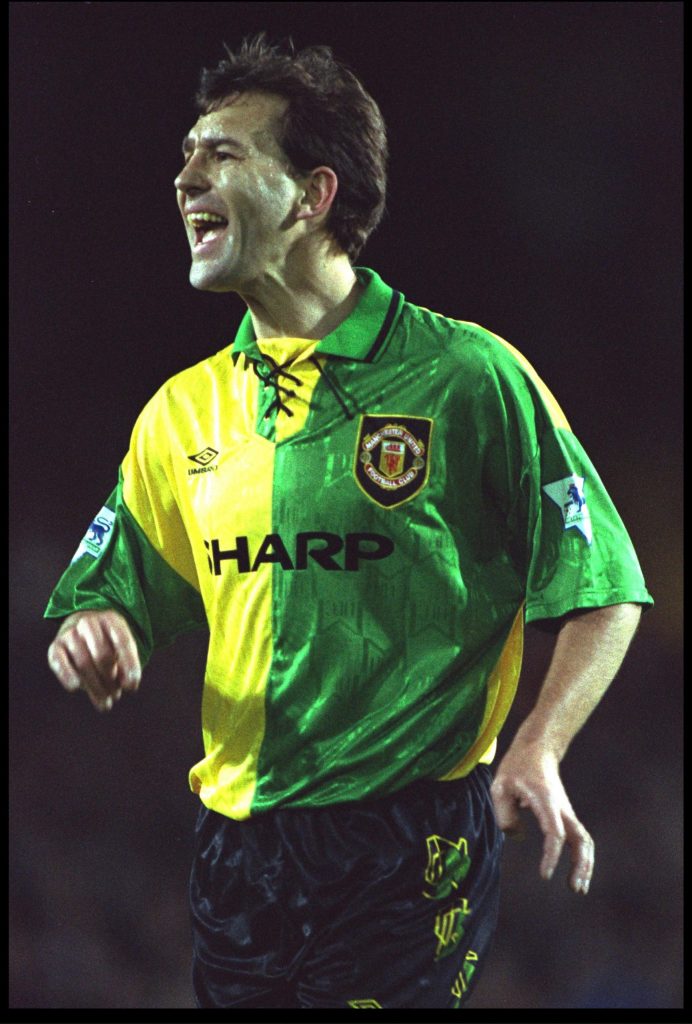 Manchester United - 1992/93
Manchester United's celebratory kit of the 100-year-old Newton Heath design in 1992 was a bold one. The green and gold colours were brought back by supporters in recent years as a form of protest, however, most Red Devils fans won't be hoping to see a similar kit in the future!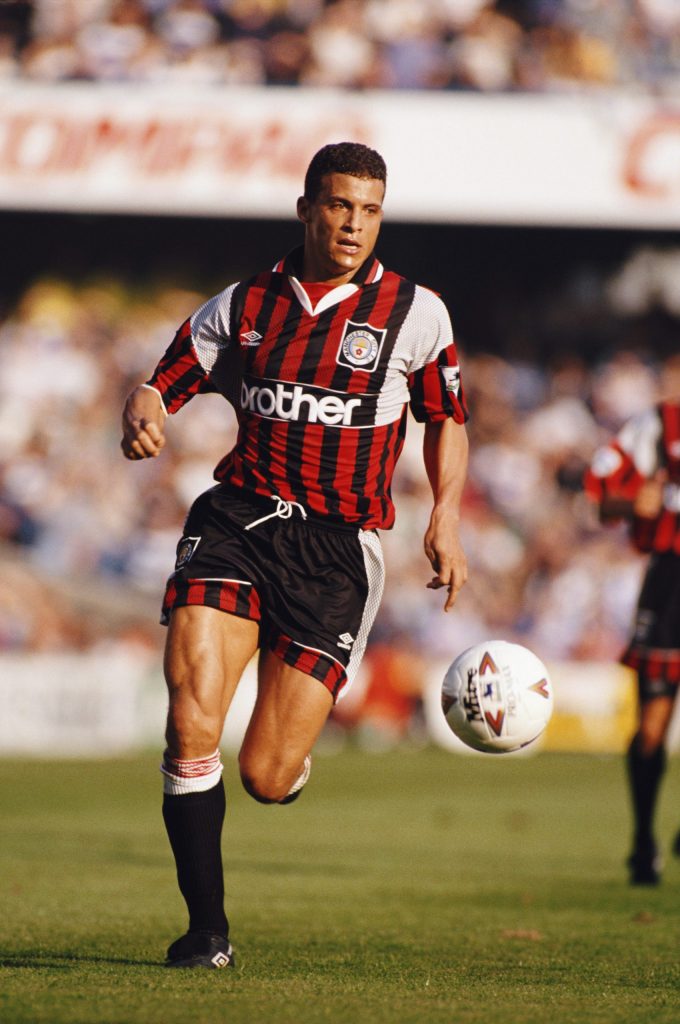 Manchester City - 1993/94
United's rivals had a kit blunder themselves the following year. Manchester City's grey armpit-to-shoulder patches spoiled the red and black strip in 1993.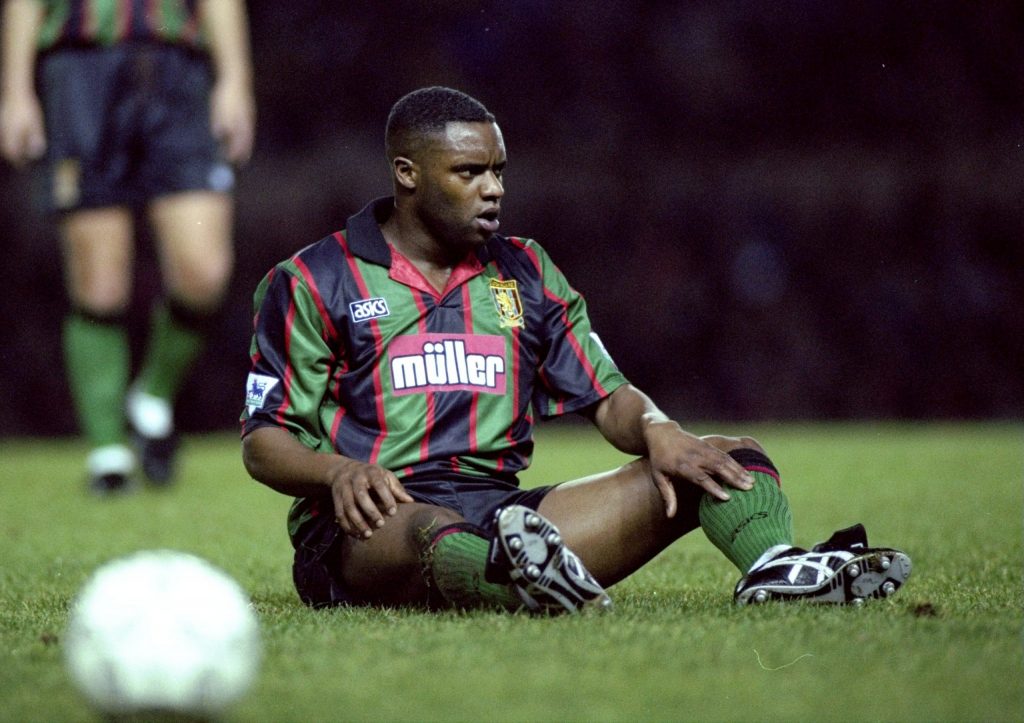 Aston Villa - 1993/94
Aston Villa released a bold away strip back in 1993. The green, black and red stripes were a strange mix which stood out for the wrong reasons.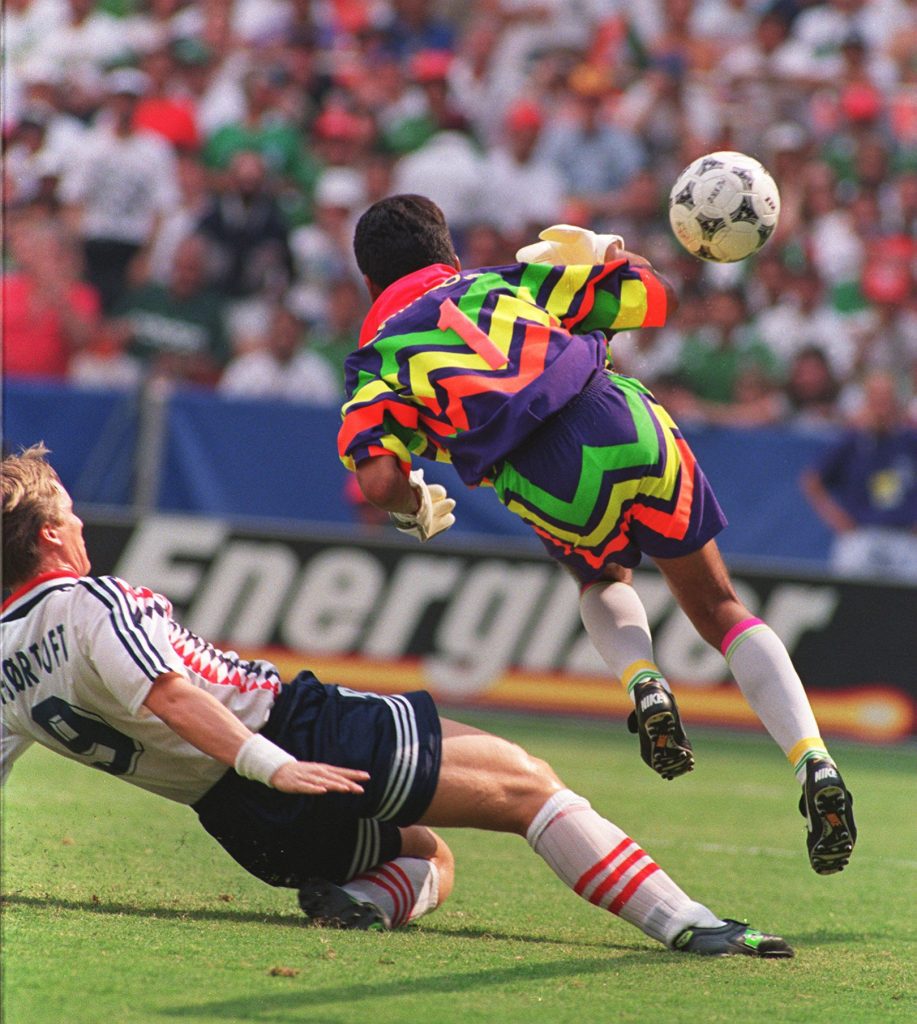 Mexico goalkeeper kit - 1994/95
Mexico's goalkeeper certainly stood out at the 1994 World Cup!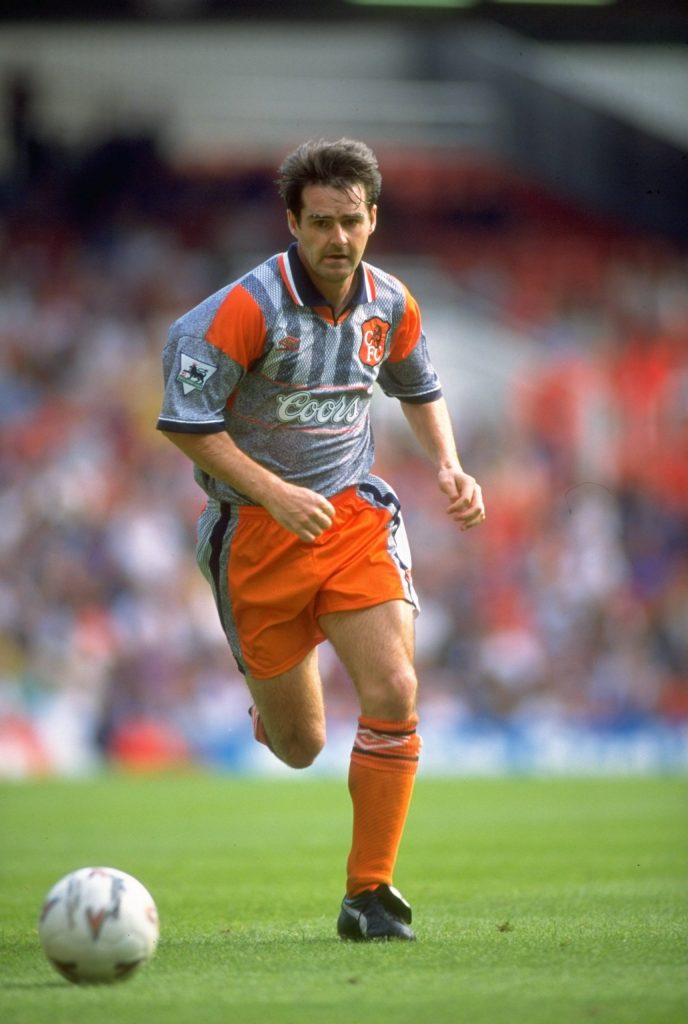 Chelsea - 1995/96
The Blues launched a bizarre away strip back in 1994. The grey and orange didn't go down well with Blues fans.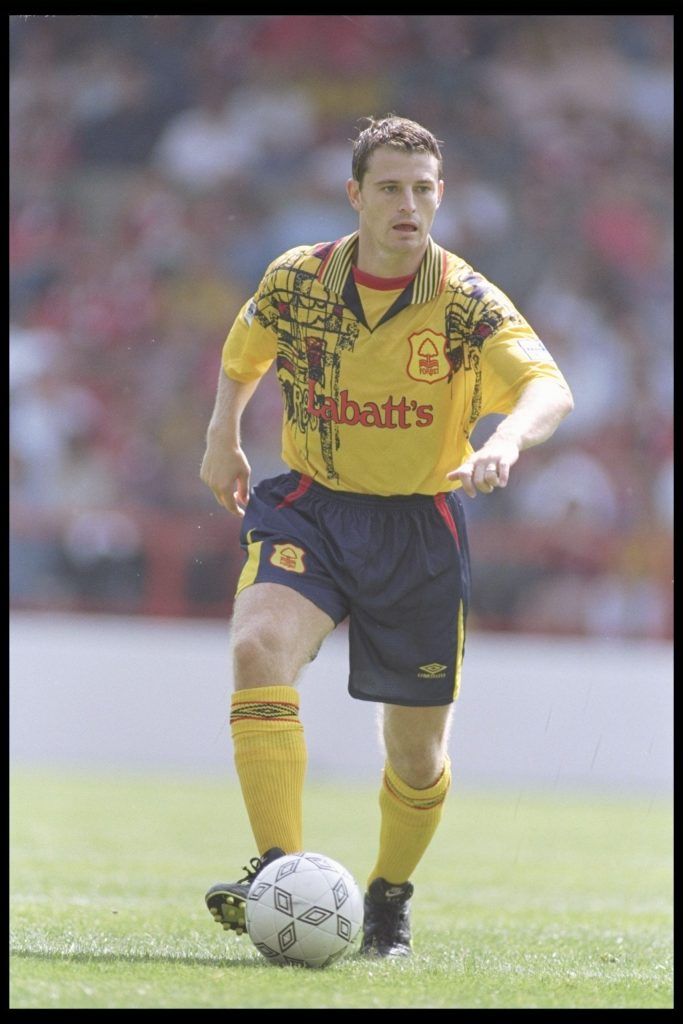 Nottingham Forest - 1996/97
Nottingham Forest's away strip back in 1996 also caught the eye for all the wrong reasons. Plenty of random shapes on the shoulders didn't go down well with Forest fans at the time.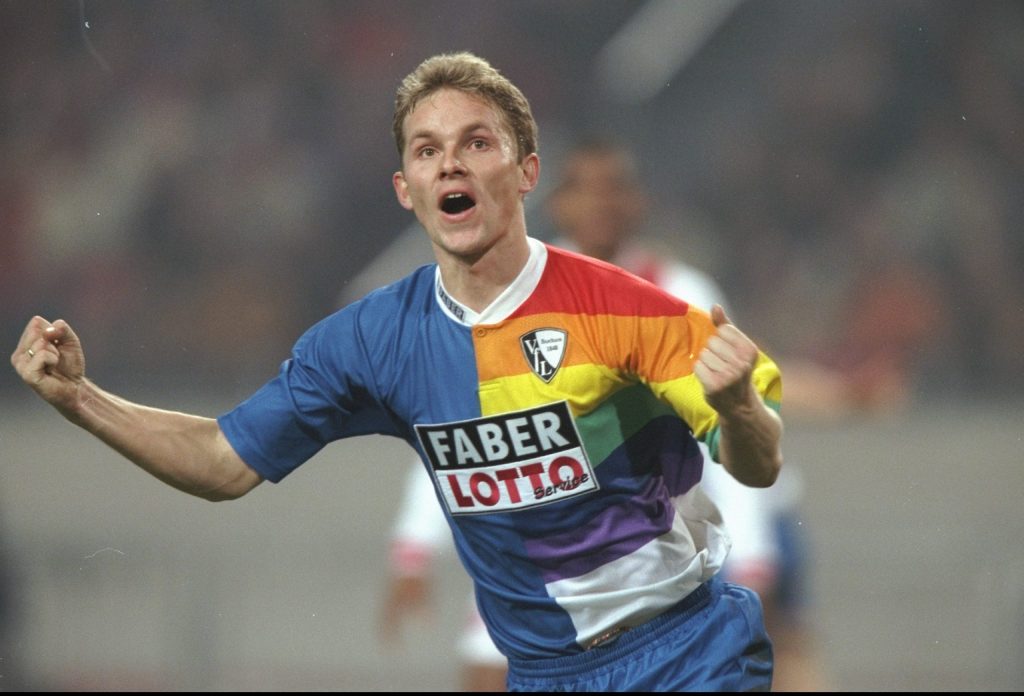 VfL Bochum - 1997/98
German side VfL Bochum decided to use as many colours as possible back in 1997, which didn't sit well with many of the club's supporters.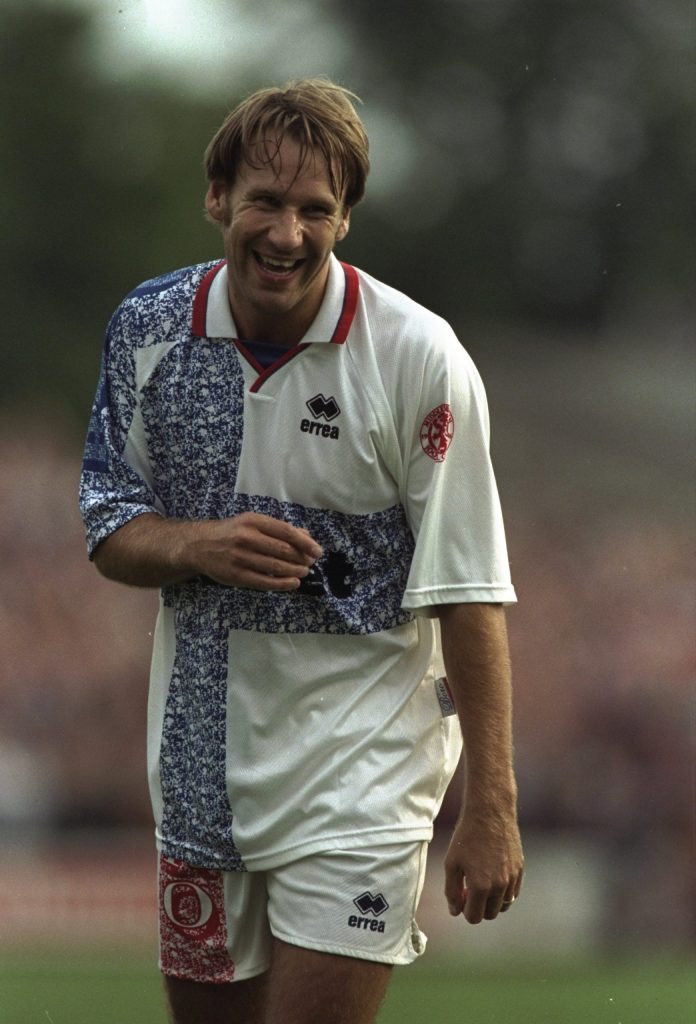 Middlesbrough - 1997/98
The same year, Middlesbrough also brought out a bold kit. The club are known for their iconic home red kit, and this away strip is definitely one to forget.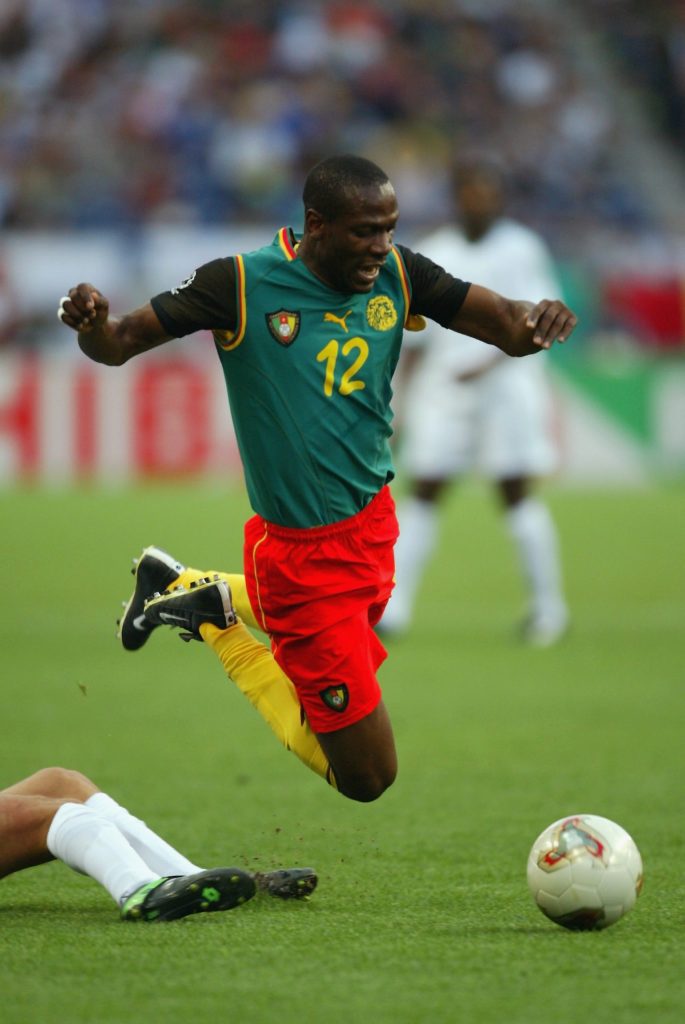 Cameroon - 2002
Cameroon's shirt back in 2002 was more of a vest than a shirt!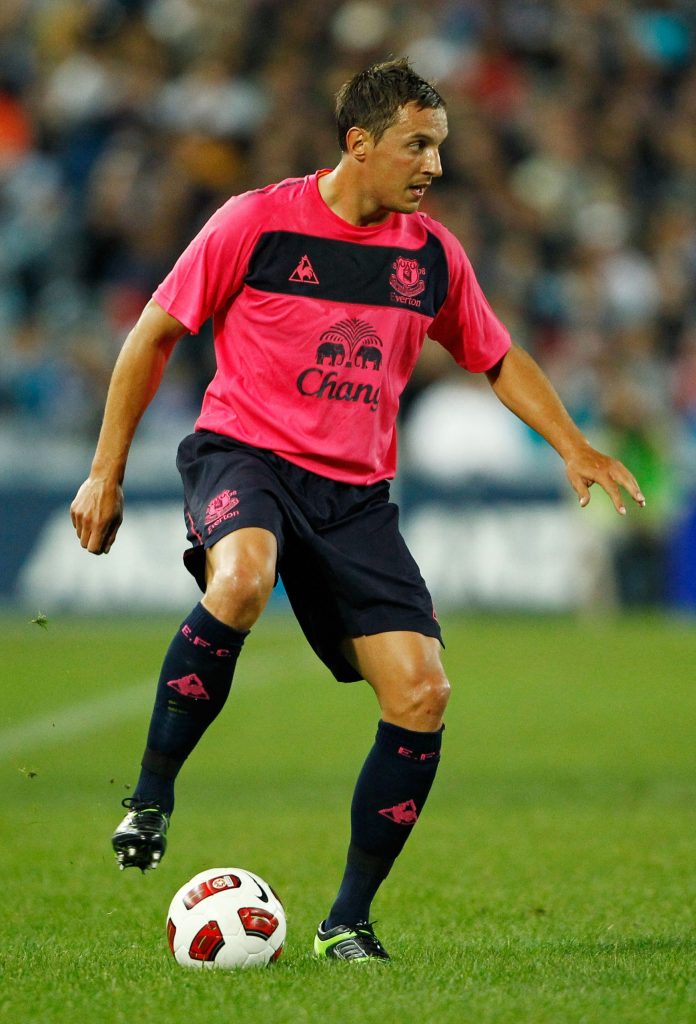 Everton - 2010/11
There's nothing wrong with a bit of pink, however, Everton got their away shirt horribly wrong back in 2010.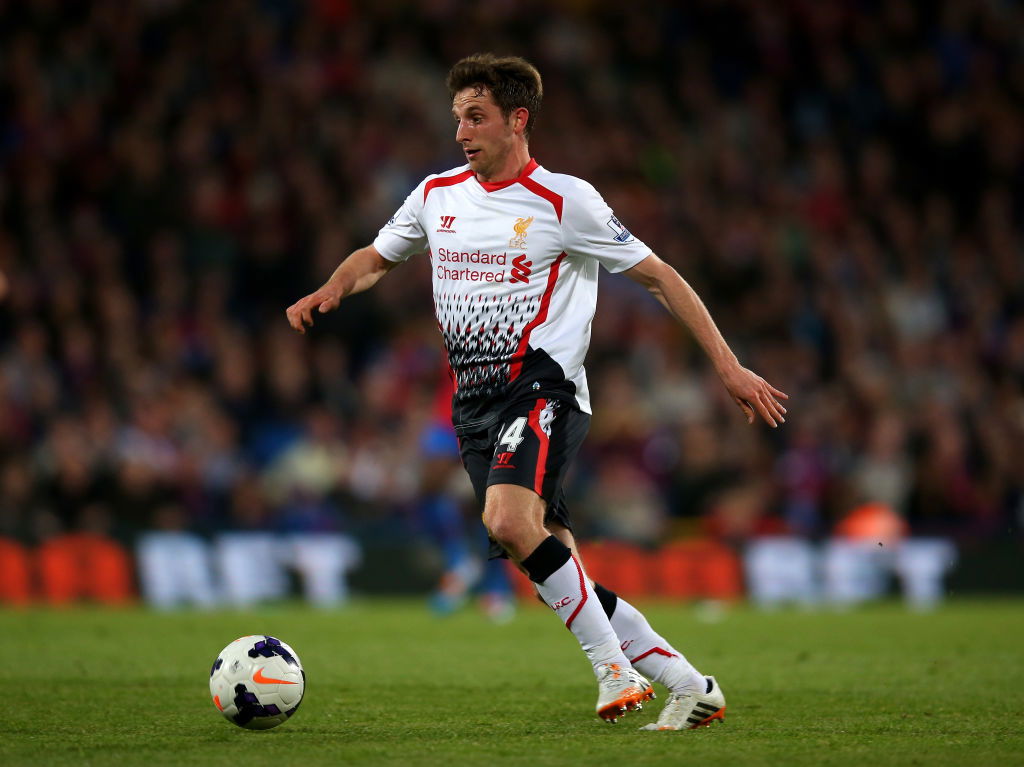 Liverpool - 2013/14
Liverpool went close to a first Premier League title in 2013-14, however, their away kit during the campaign was one to forget, unless you're a fan of Tetris!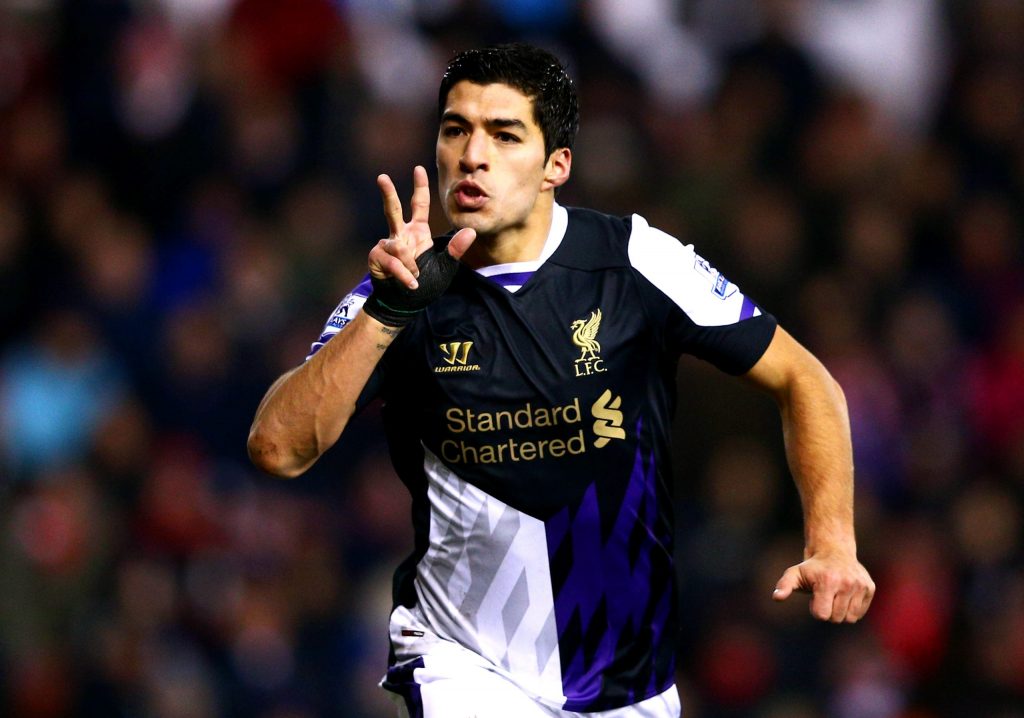 Liverpool - 2013/14
Liverpool's third kit that season was hardly a masterpiece either!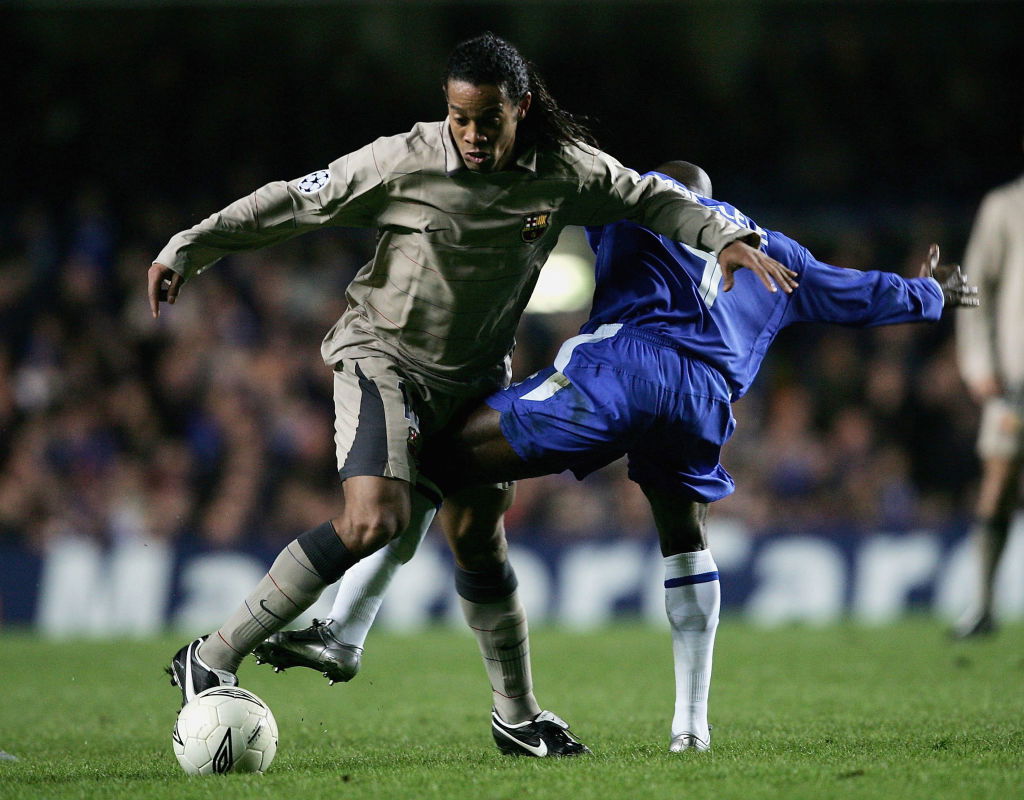 Barcelona - 2004/05
It's such a shame that Barcelona had such great players to watch and yet, they dressed them in that colour!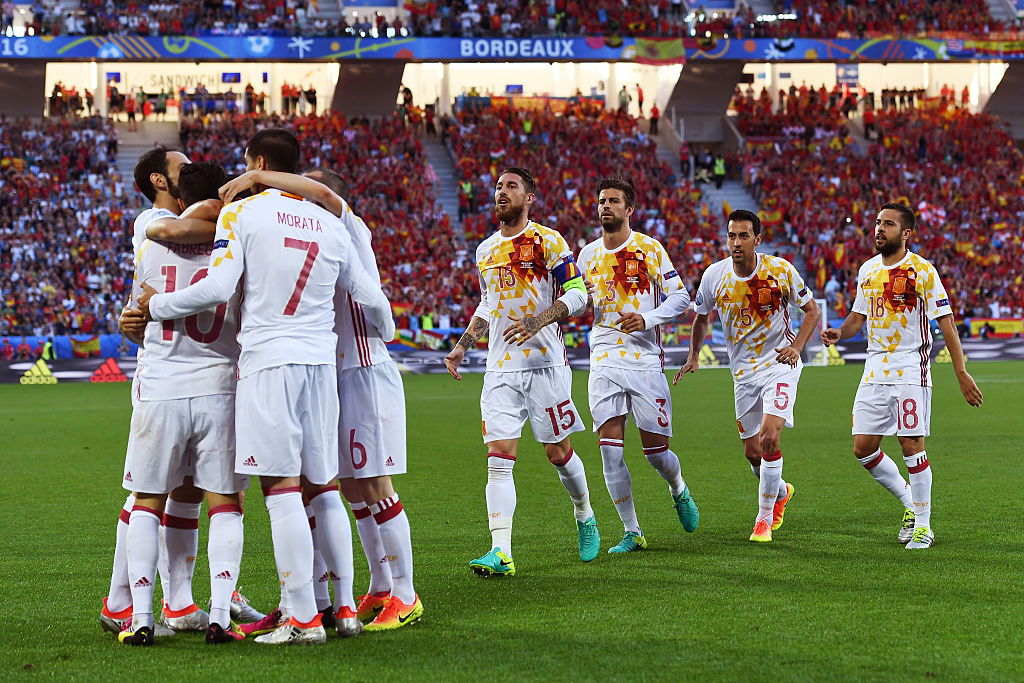 Spain - 2016
Spain's away kit in 2016 looked like someone had tipped a bowl of salsa-covered nachos on a white t-shirt!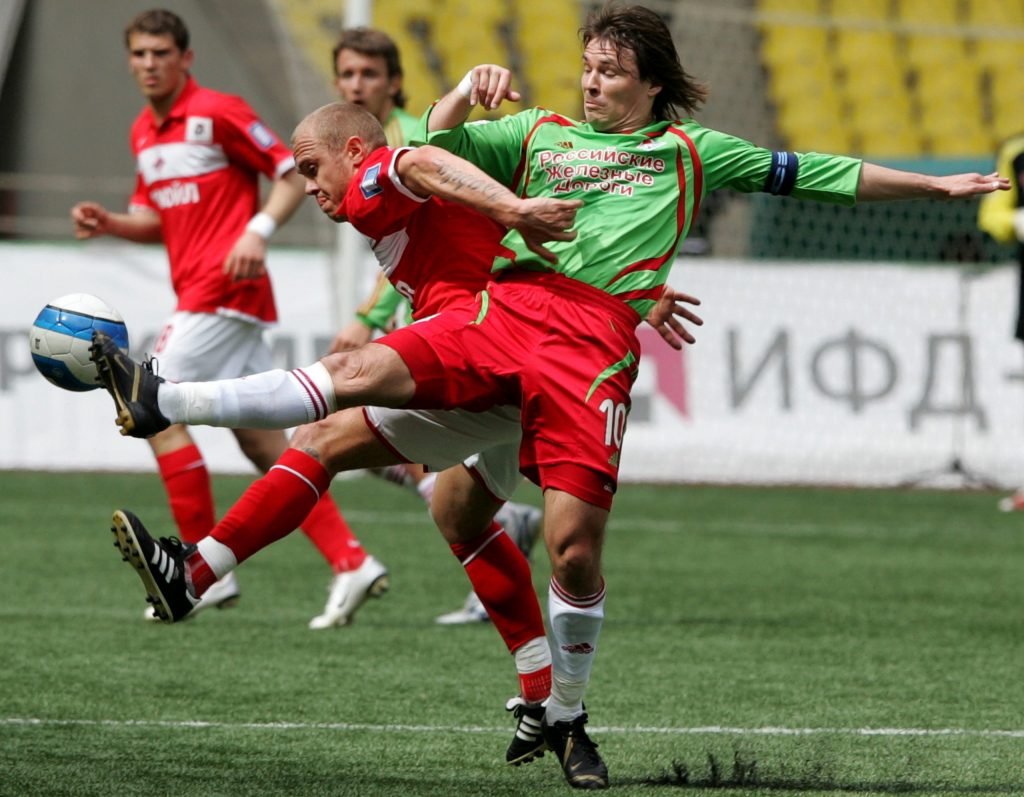 Lokomotiv Moscow - 2007/08
There's an old saying in fashion that 'red and green should never be seen'. Lokomotiv Moscow should have listened to it…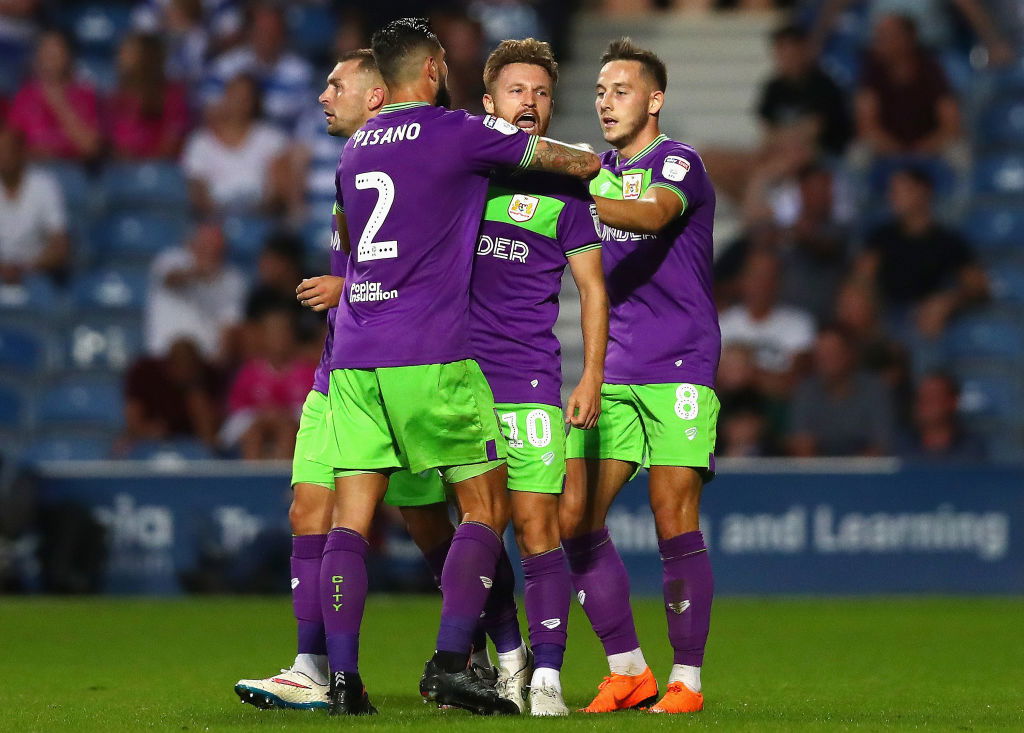 Bristol City - 2018/19
just last year, Bristol City decided it'd be a good idea to have a purple and lime green away kit. It wasn't a good idea.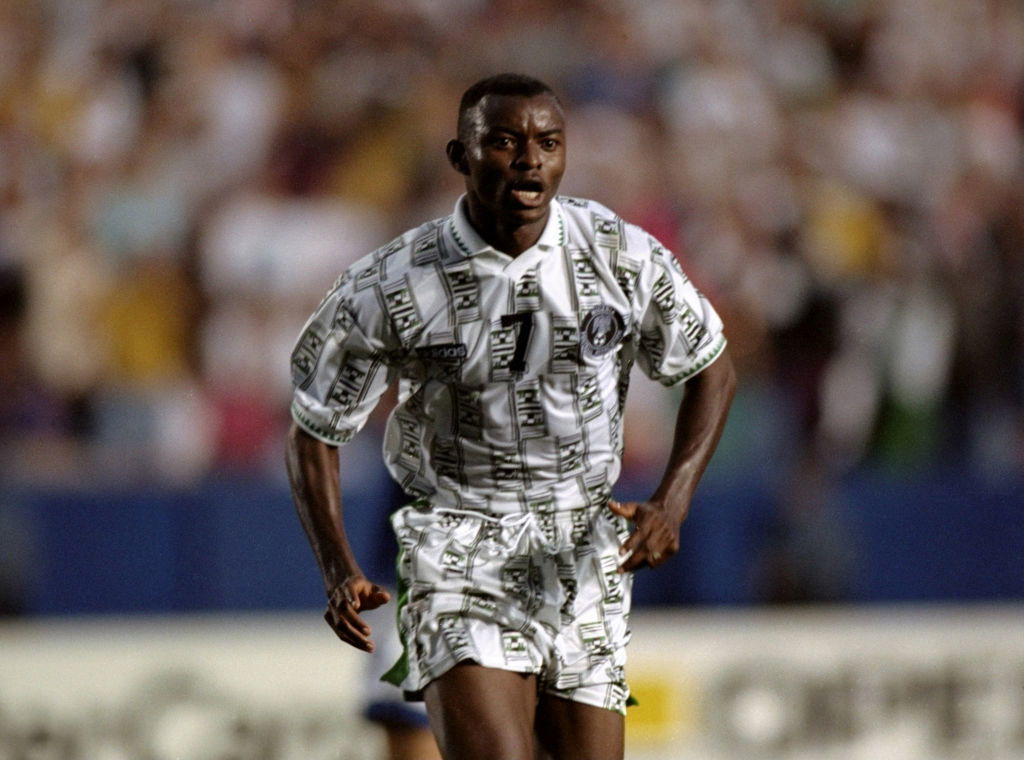 Nigeria - 1994
Nigeria's green kit from 1994 is one of the most iconic and best-looking football kits of all time. However, their change strip, well, isn't remembered so fondly!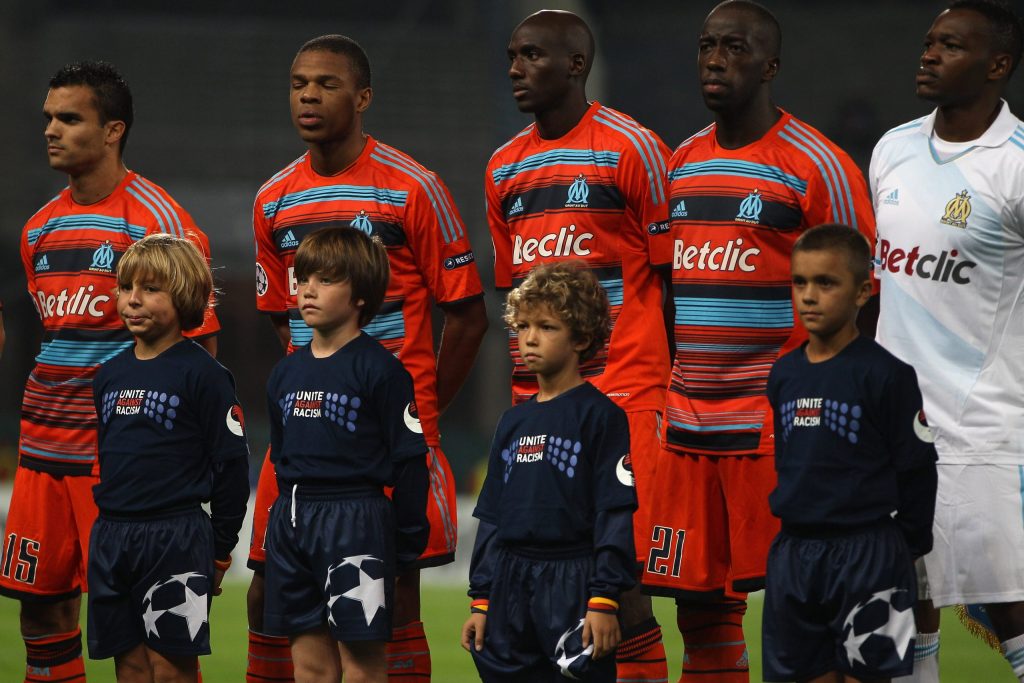 Marseille - 2011/12
We'll just let Marseille's away kit in 2011/12 speak for itself.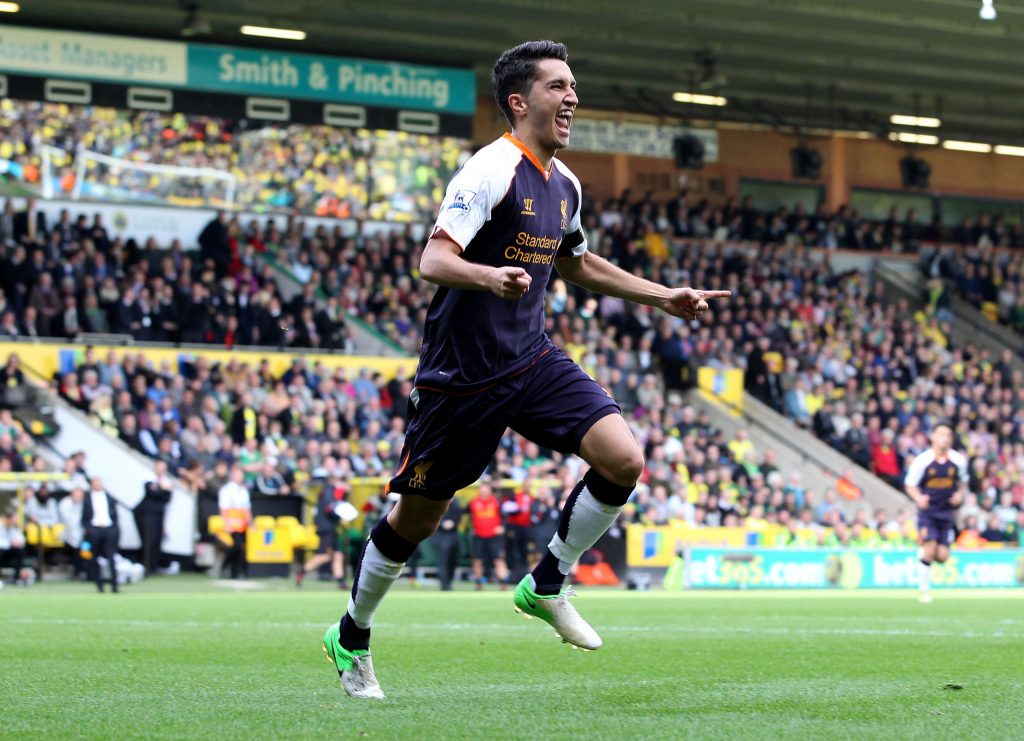 Liverpool - 2012/13
Liverpool's third kit in 2012/13, designed by Warrior, was just a mix of random colours in random places. Not great!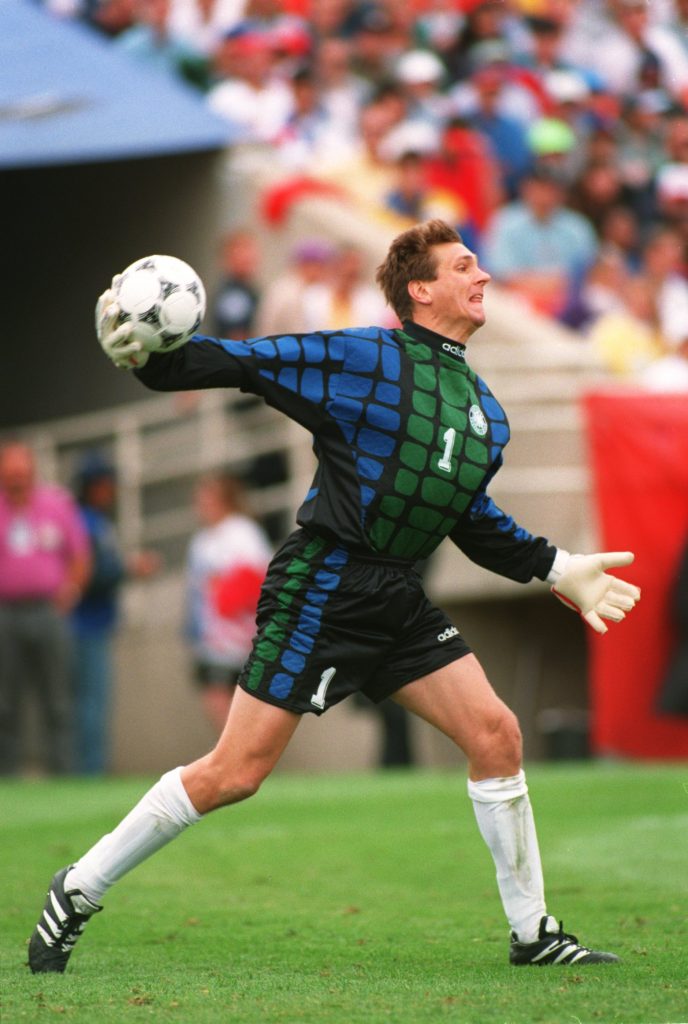 Germany goalkeeper - 1994
For some reason in the mid 90s, Adidas went with the peculiar tyre track-type design for their goalkeeper kits. This example is just one of the colour schemes they chose for their various 'keeper kits.
Kansas City Wizards - 1996/97
When 'soccer' in America was taking off in the 1990s, we saw some spectacularly bad kits, including this horror show from the Kansas City Wizards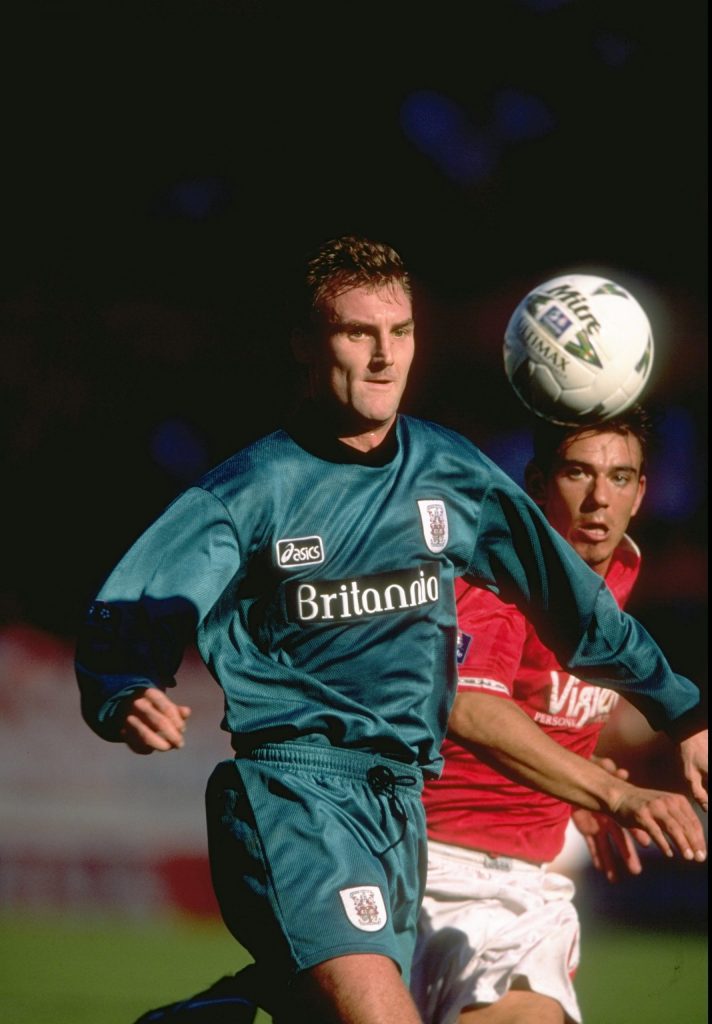 Stoke City - 1997/98
How would you describe the colour of this Stoke kit from the 1997/98 season? Our best guess is 'the colour the water eventually turns when your kids clean their paintbrushes'.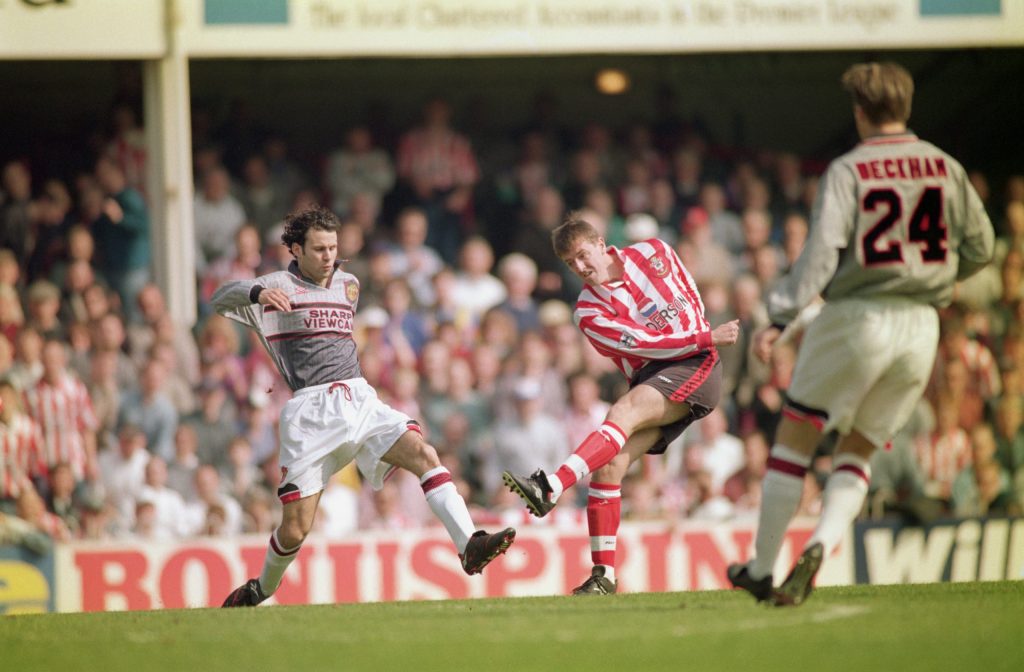 Manchester United - 1995/96
Manchester United's infamous grey kit from 1995/96 had to make the cut. The players famously changed out of it at half-time once as they apparently couldn't see each other!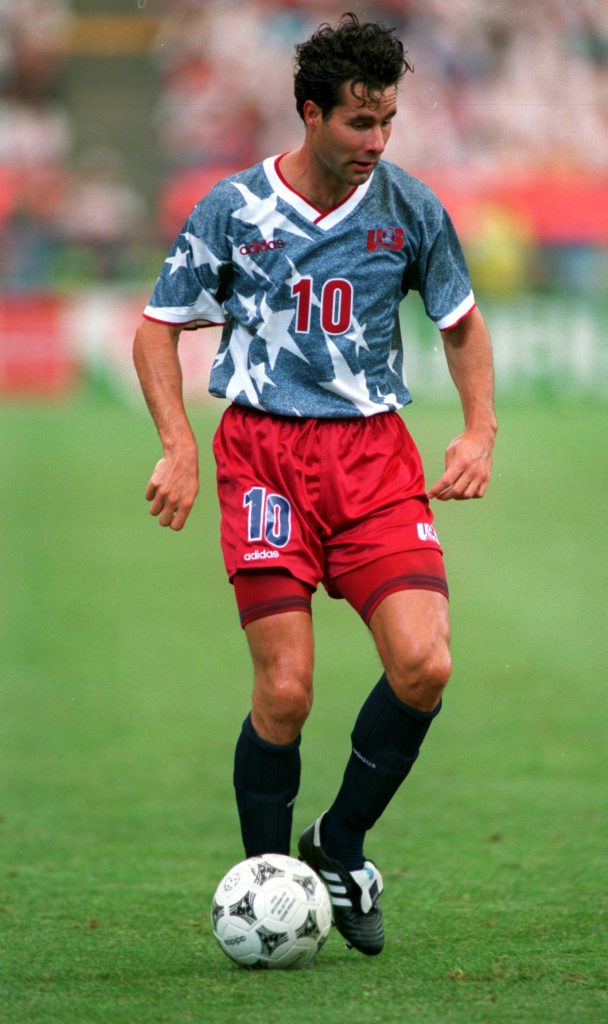 USA - 1994
To celebrate their home World Cup in 1994, the USA made a kit in the honour of their flag. It was, simply, awful.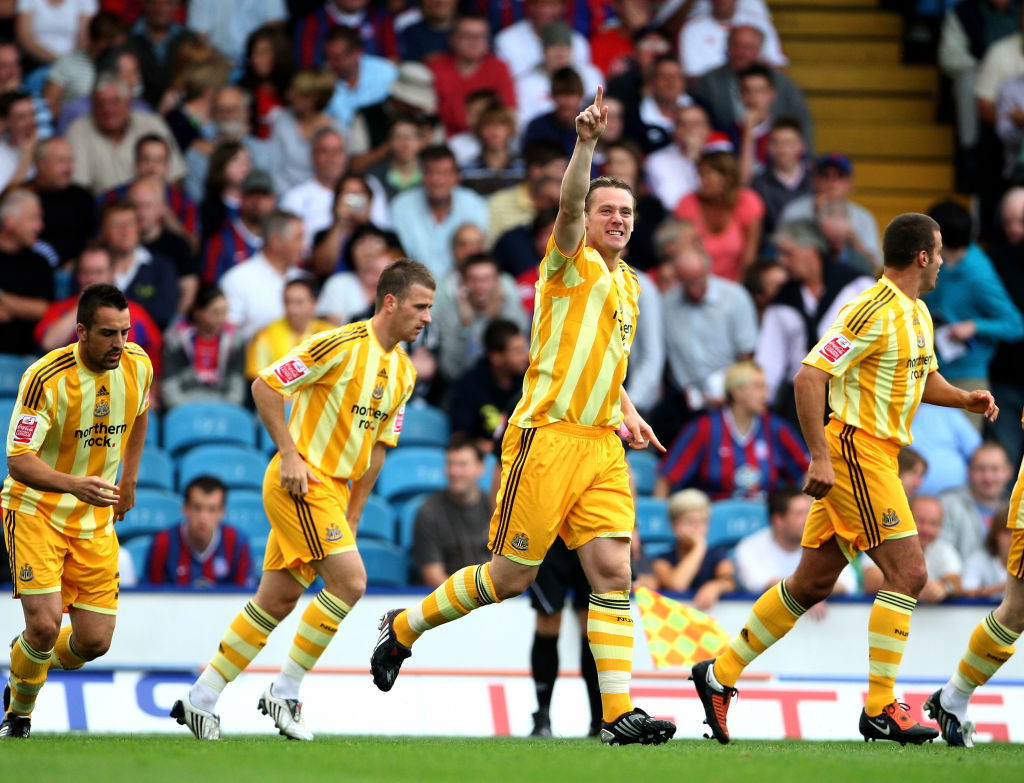 Newcastle United - 2009/10
Remember when Newcastle thought it'd be a good idea to make a kit that looked like a custard cream?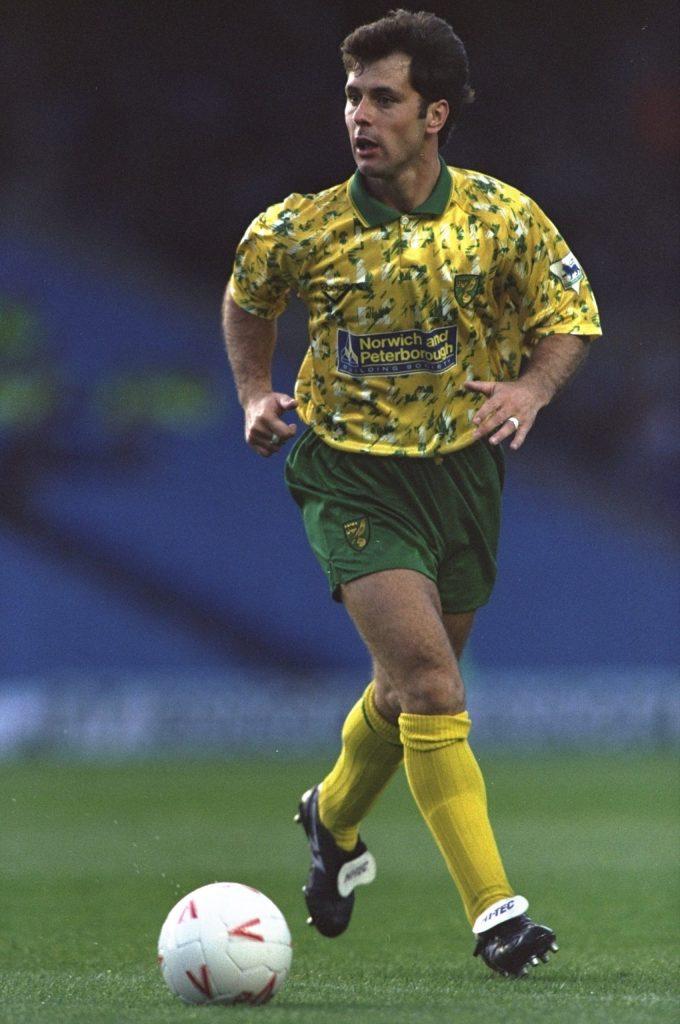 Norwich - 1992/94
Norwich's first kit of the Premier League era is not-so-fondly remembers as the Canaries bird poo kit.
England - 1996
Euro '96 was a great time to be an England fan and an England player, except for having to wear the grey kit!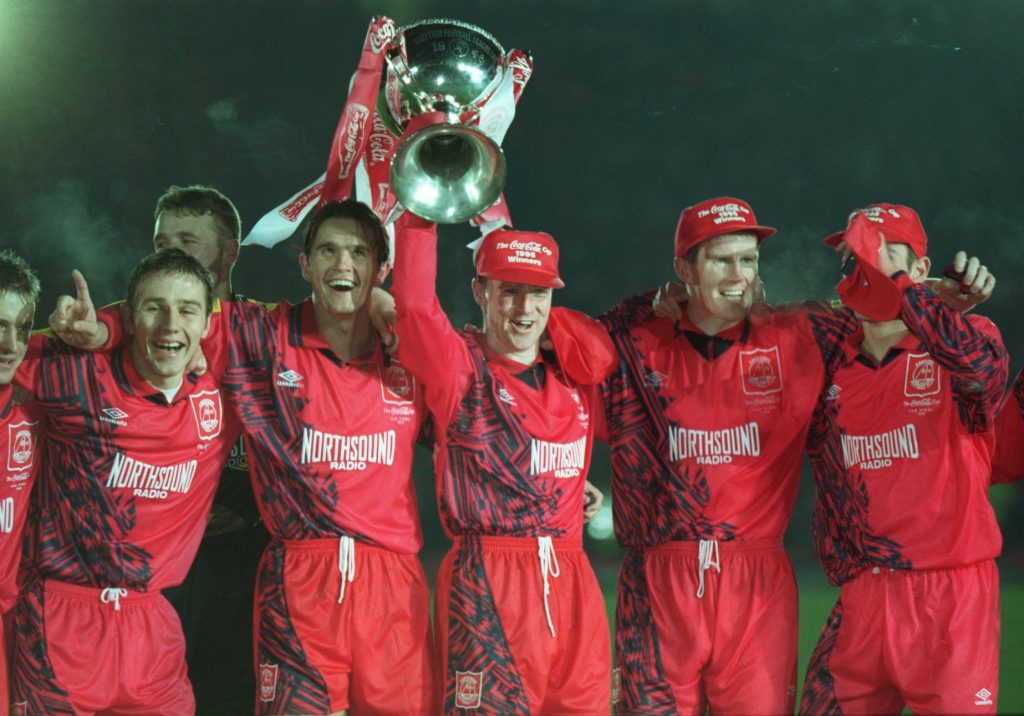 Aberdeen - 1994/95
For some reason, it looks like a car ran over Aberdeen's home kit for the 1994/95 season.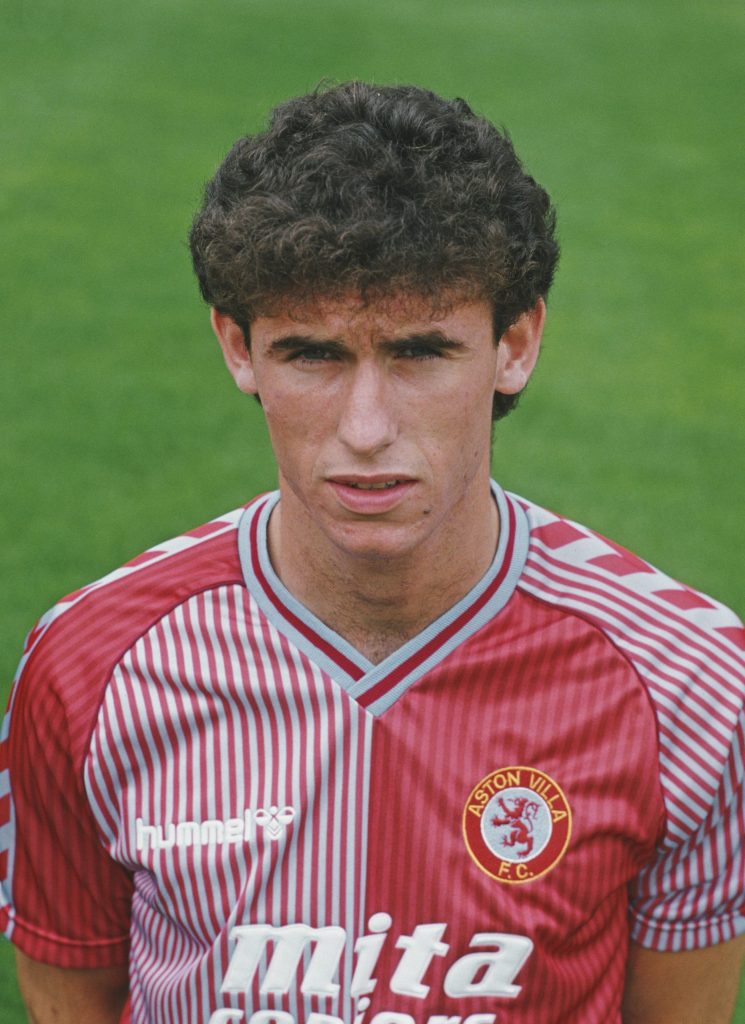 Aston Villa 1987/88
Aston Villa's kit for the 1987/88, as expertly modelled by a young, fresh-faced Martin Keown, was so, so bad.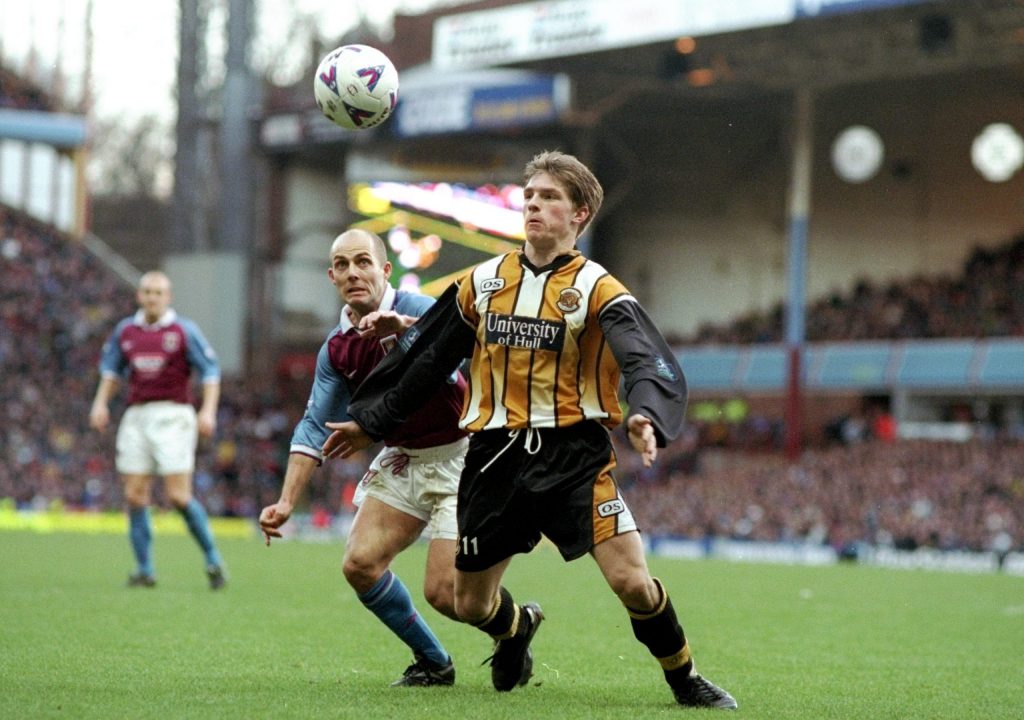 Hull City 1999/00
Hull City's kit for the 1999/00 season, for some unknown reason, had black sleeves, despite the torso of the kit being white and gold.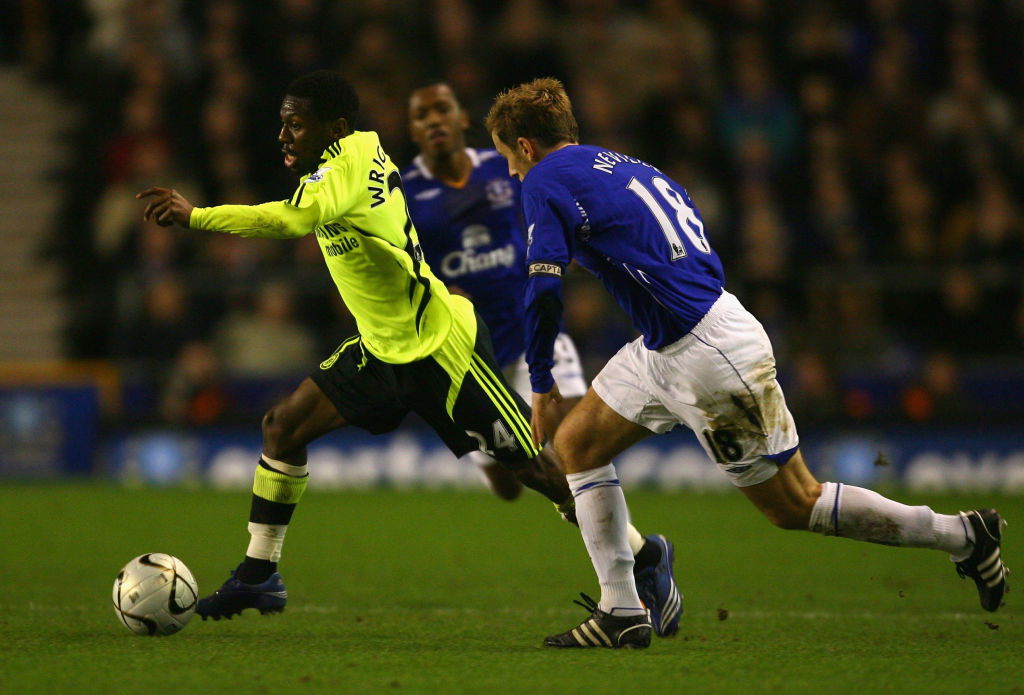 Chelsea - 2007/08
There was absolutely no way that Chelsea's players would have been able to miss each other in these neon away kits from the 2007/08 season!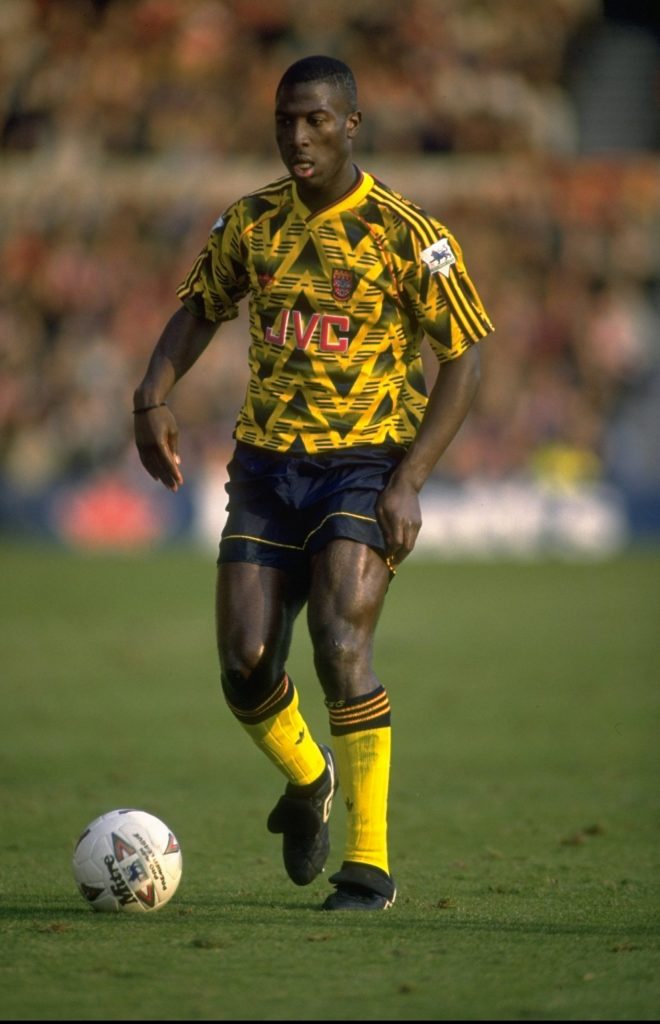 Arsenal - 1991/93
Nicknamed the 'Bruised Banana', Arsenal's early 90s away kit didn't have a lot going for it.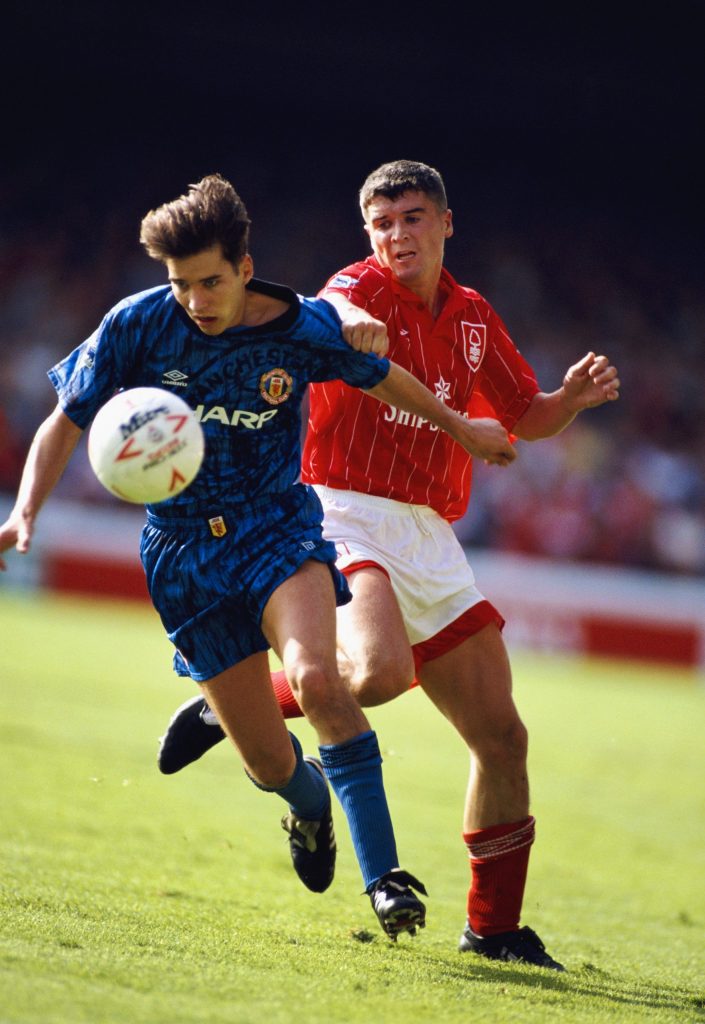 Manchester United - 1992/93
Umbro thought that just having the Man United crest on a kit wasn't good enough, so they but a giant black logo on the design of this away kit too!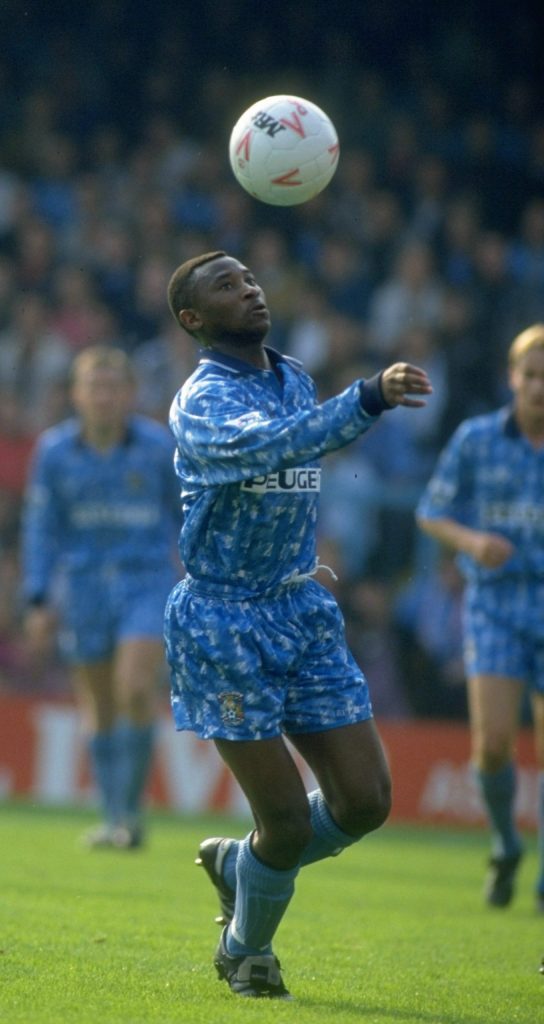 Coventry City - 1992/94
Is it just us, or does this Coventry City kit look like pyjamas?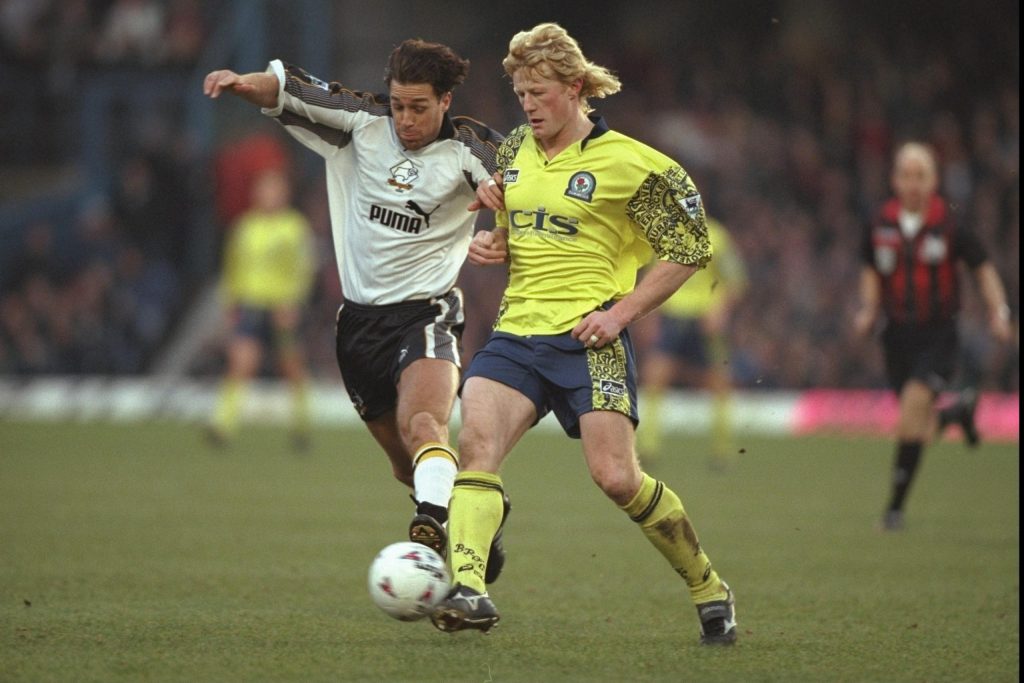 Blackburn Rovers - 1996/97
What is it with 90s football kit designers and their fascination for mad patterns on sleeves?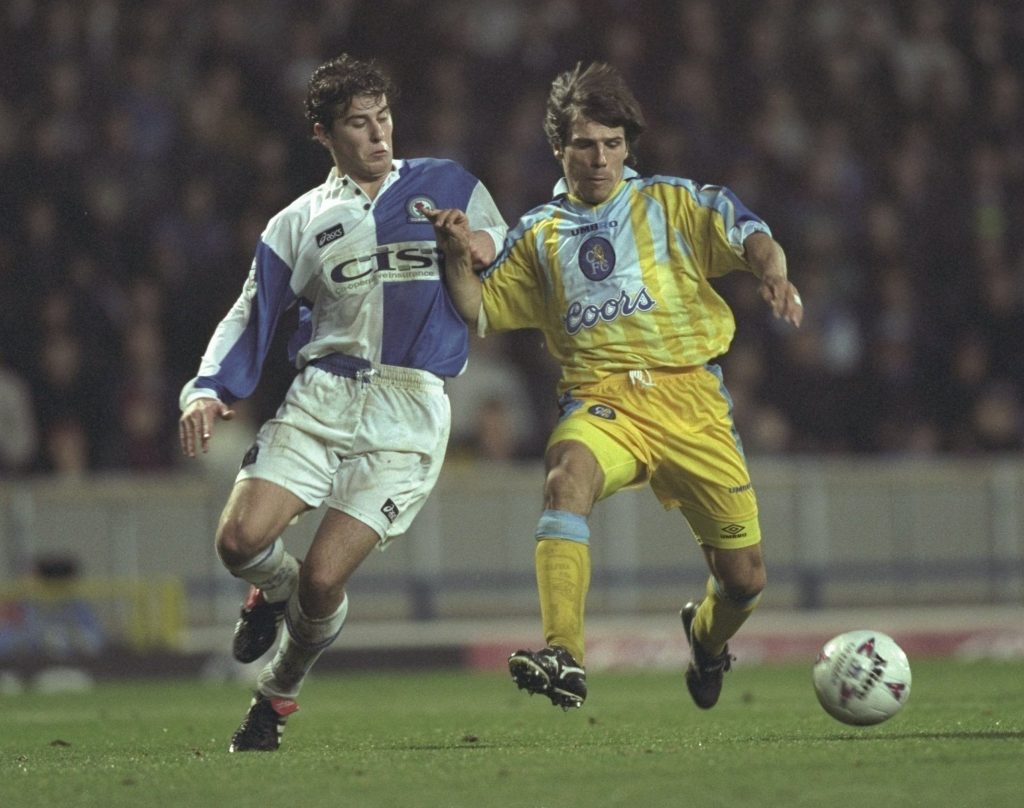 Chelsea - 1996/97
If someone as cool as Gianfranco Zola looks bad in a kit, then it's a bad kit!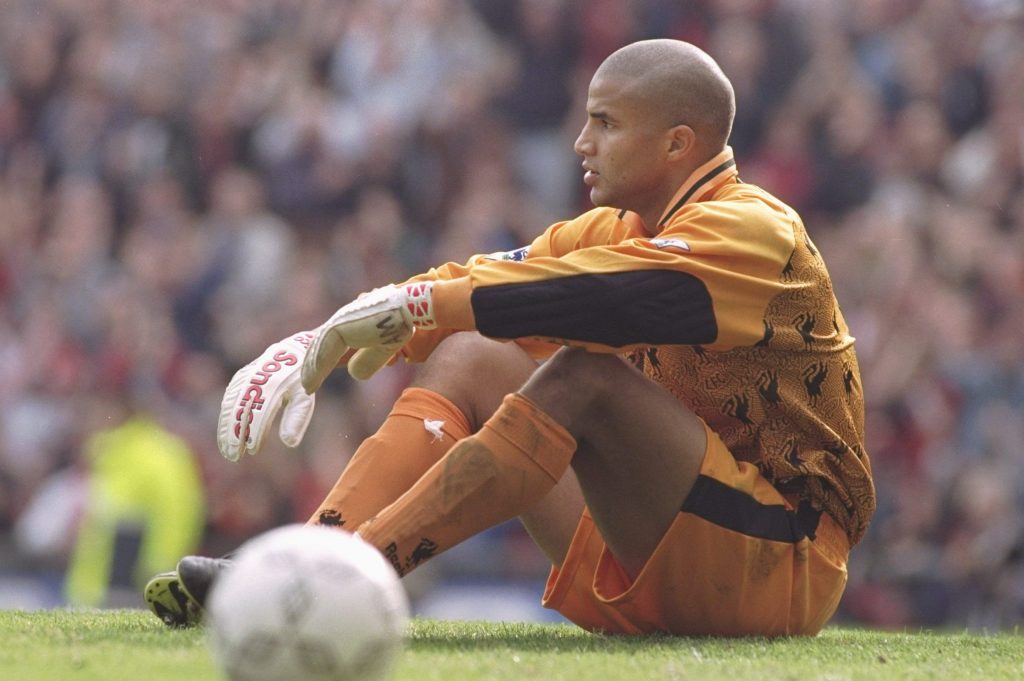 Liverpool goalkeeper - 1996/97
David James didn't have much look in this kit and even the model goalkeeper couldn't make it look good either!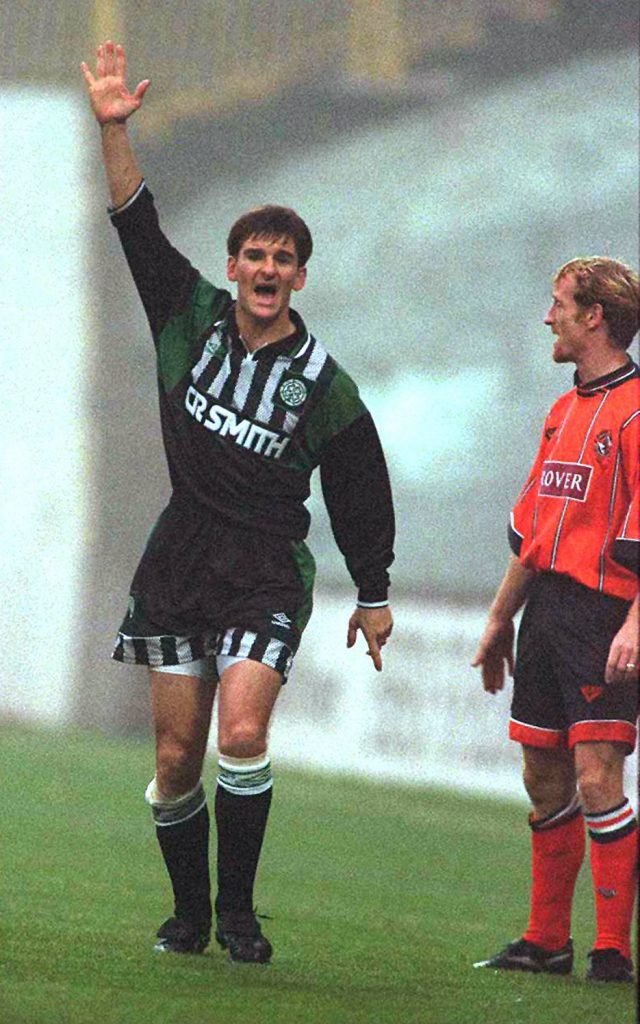 Celtic - 1993/94
Celtic's 1993/94 away kit looks like three kits mixed into one!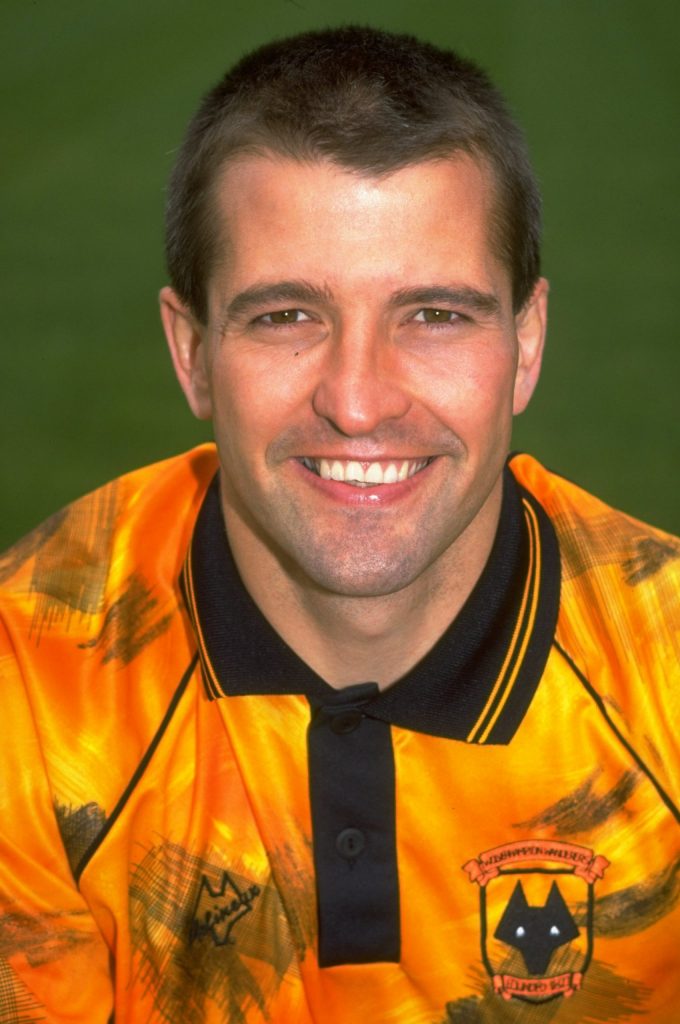 Wolverhampton Wanderers - 1992/93
For some reason, Wolves' kit for the 1992/93 season looked like someone had picked up a clean kit with dirty hands!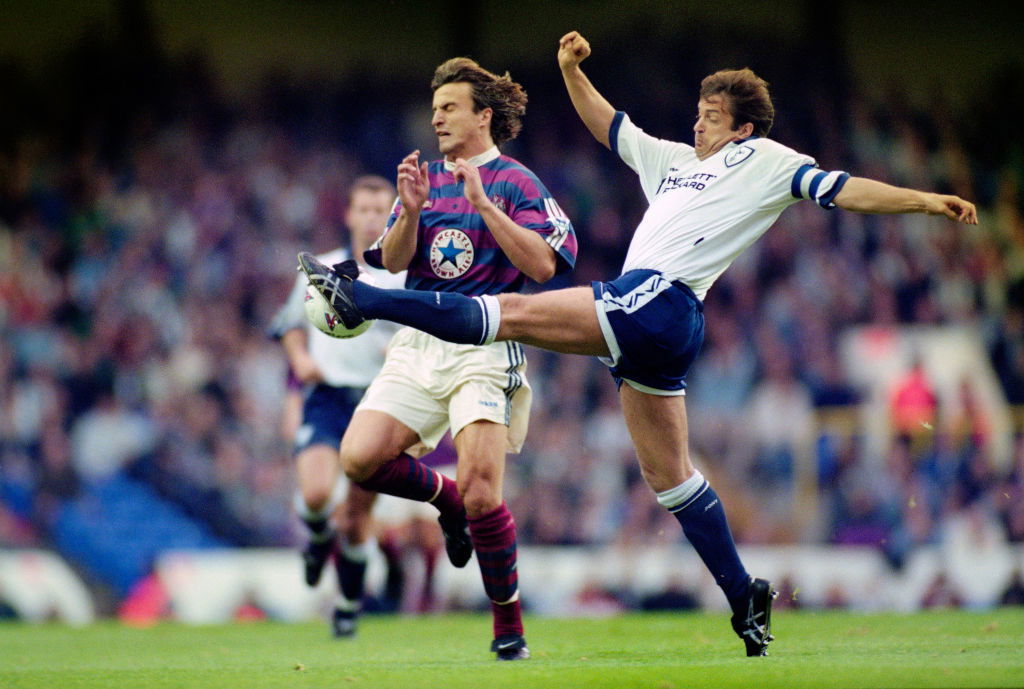 Newcastle United - 1995/96
Even the spectacular David Ginola couldn't make Newcastle's 1995/96 away kit look good!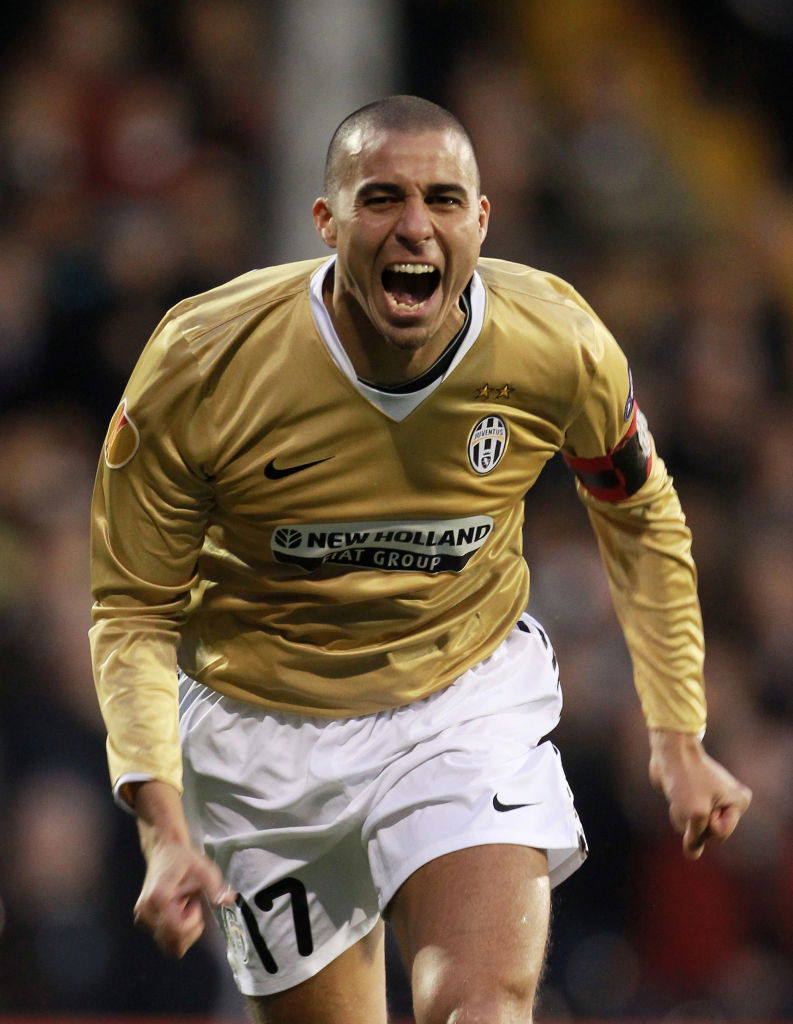 Juventus - 2009/10
"What colour would you like your kit this year?" "Vomit coloured, please!"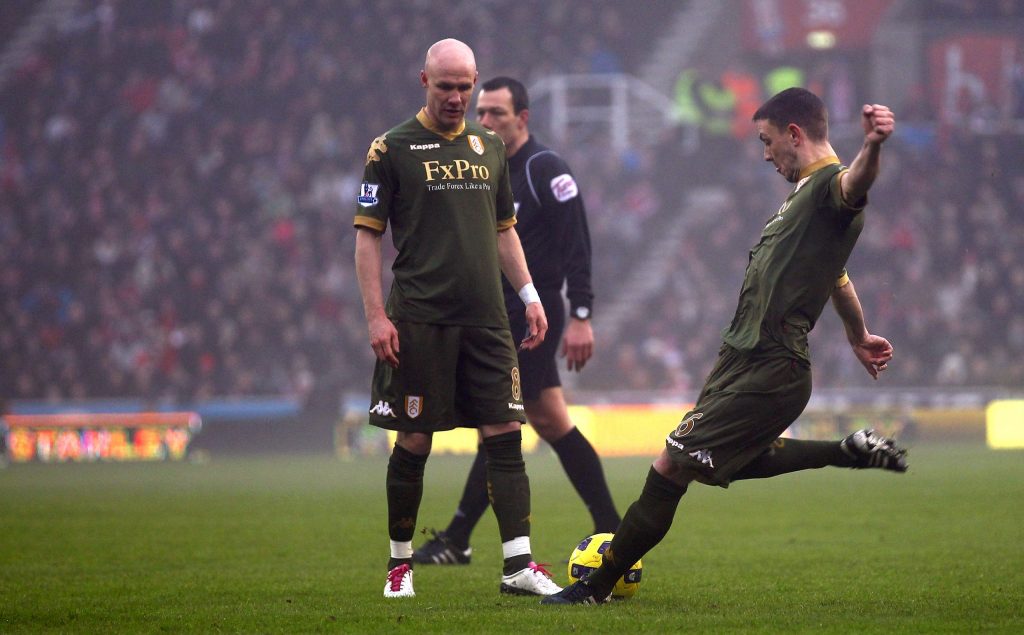 Fulham - 2010/11
Fulham have had some excellent kits down the years, but their third kit for the 2010/11 season was very, very ugly.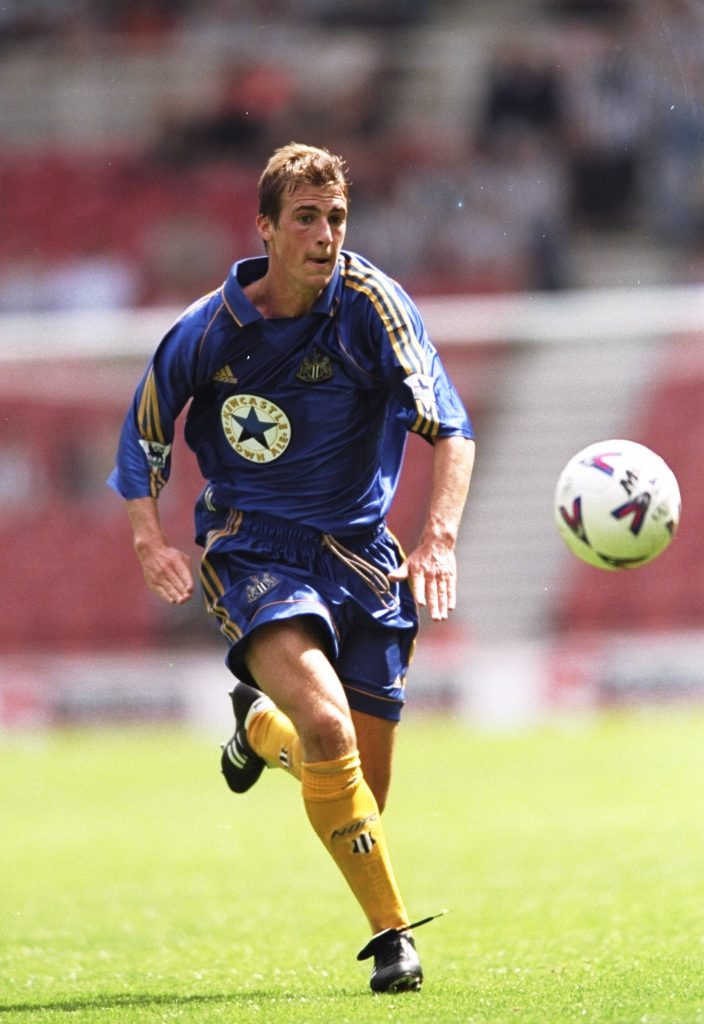 Newcastle United - 1998/99
We don't mean to keep picking on Newcastle, but they kept making bad away kits!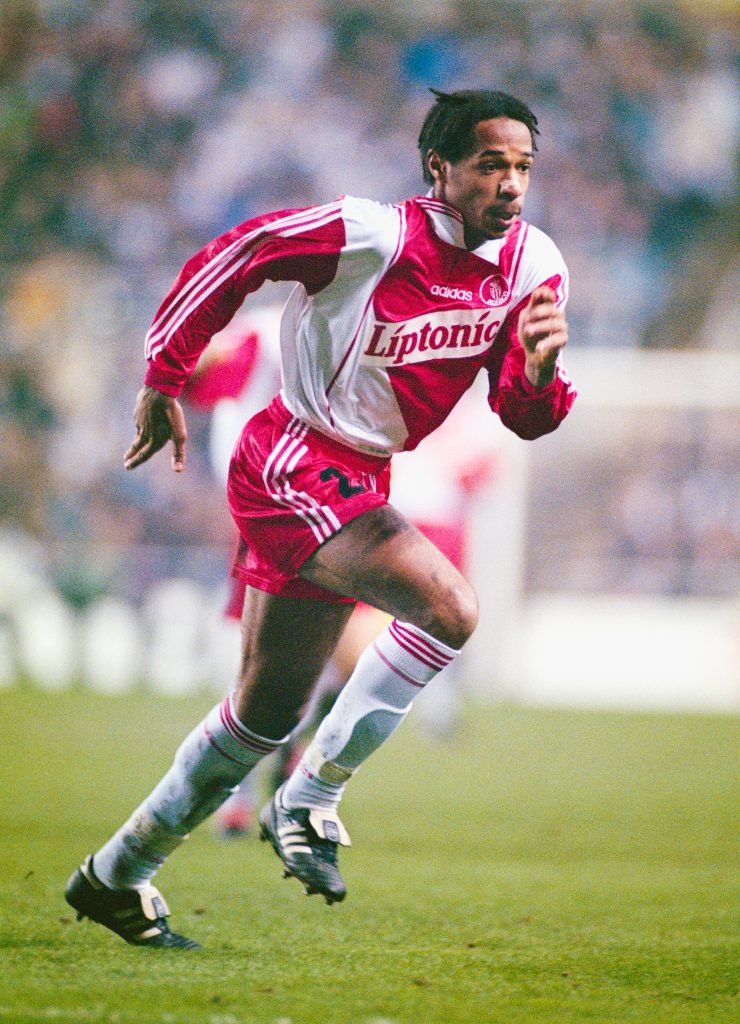 AS Monaco - 1996/97
Monaco's kit, as worn by a very young Thierry Henry, didn't have much going for it in terms of style.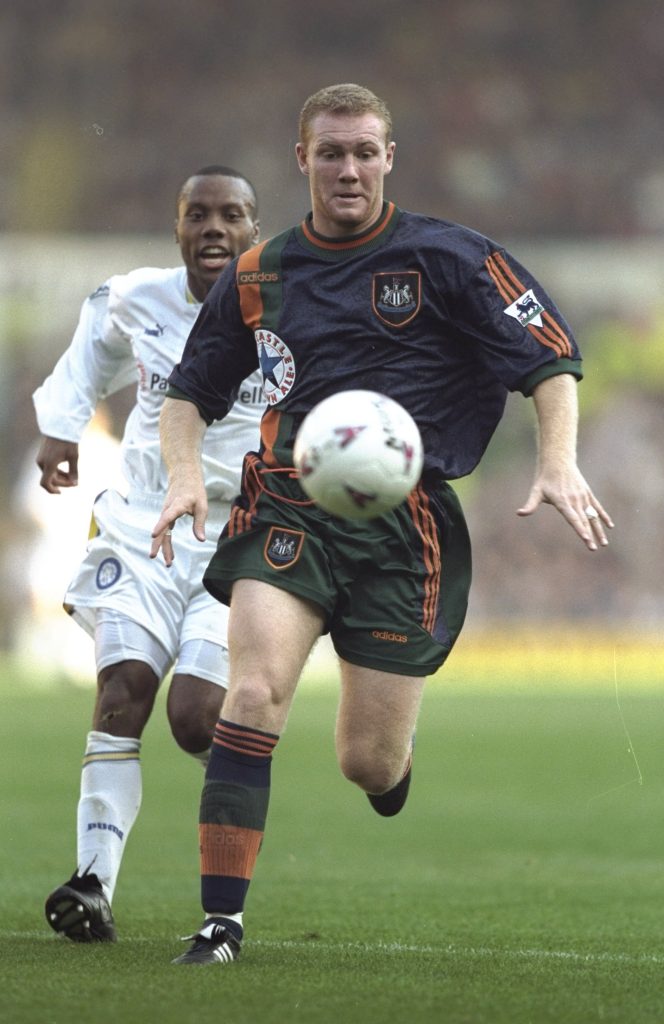 Newcastle United - 1997/98
It's almost like we're being mean now, but look, it's another dreadful kit!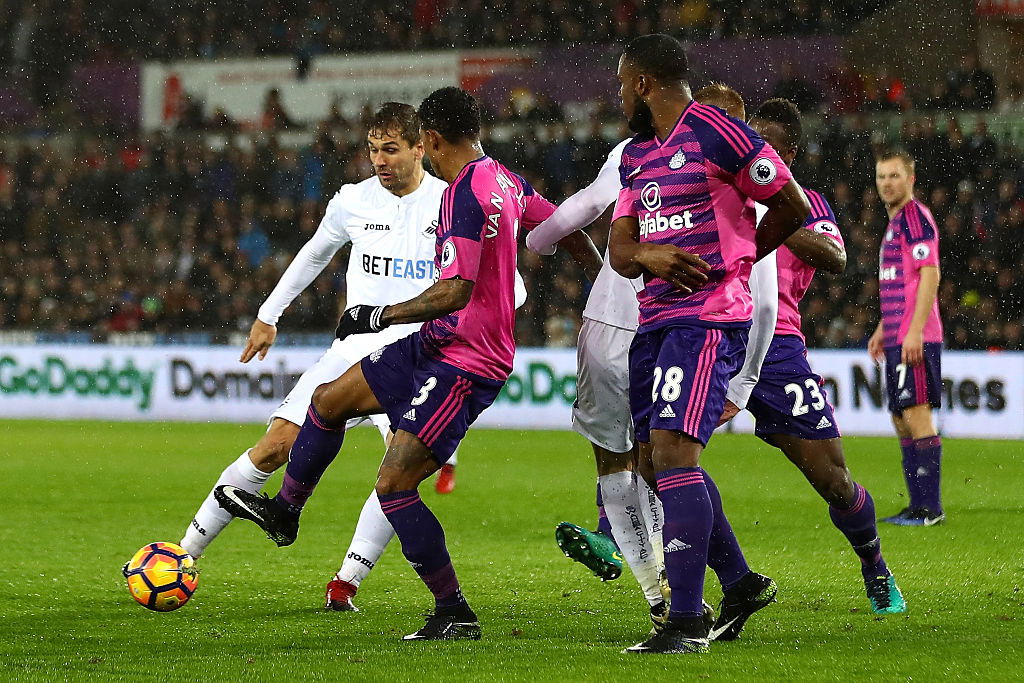 Sunderland- 2016/17
Sunderland's pink and purple striped kit in 2016/17 was certainly a bold design.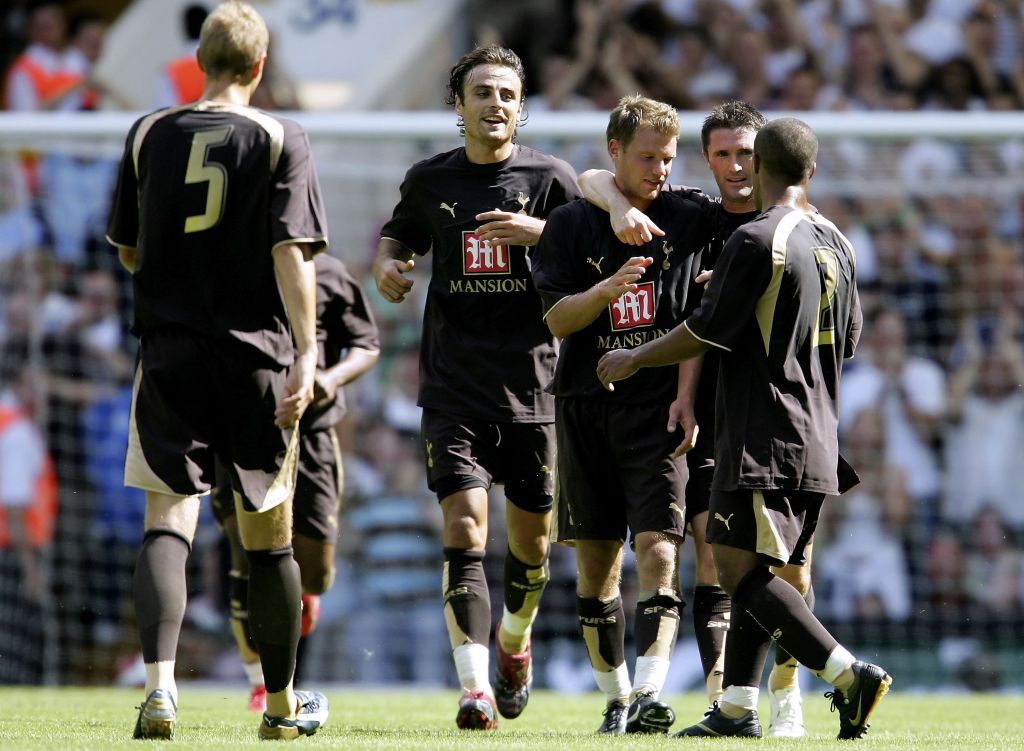 Tottenham Hotspur - 2006/07
Do brown kits ever look nice? The answer is no, they don't!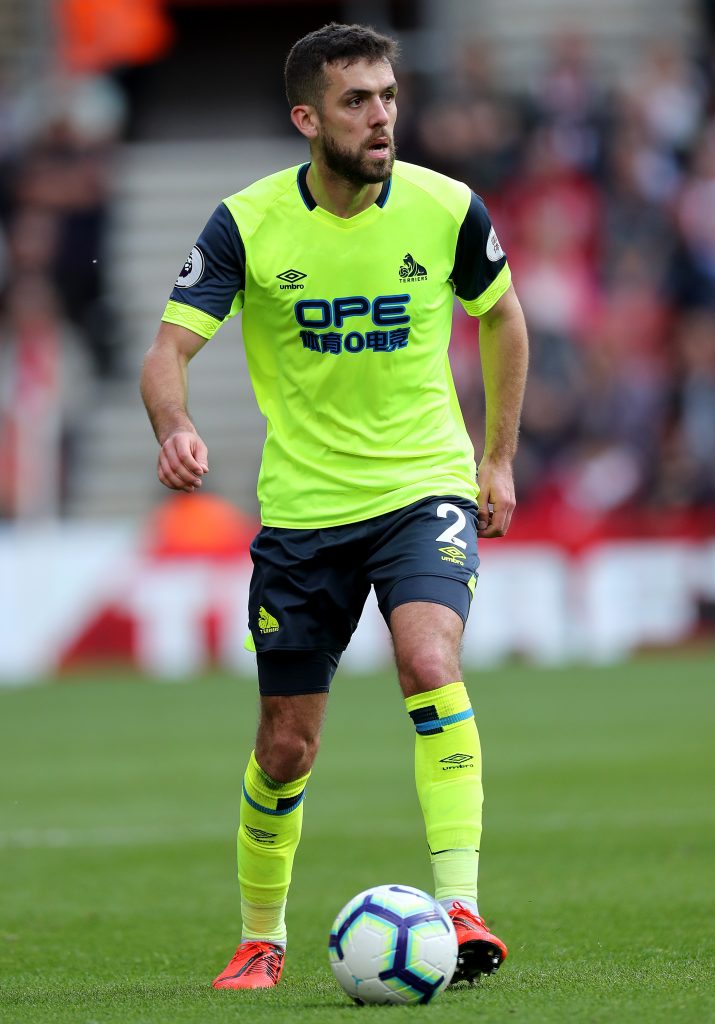 Huddersfield Town - 2018/19
Another neon kit that makes players look like highlighter pens.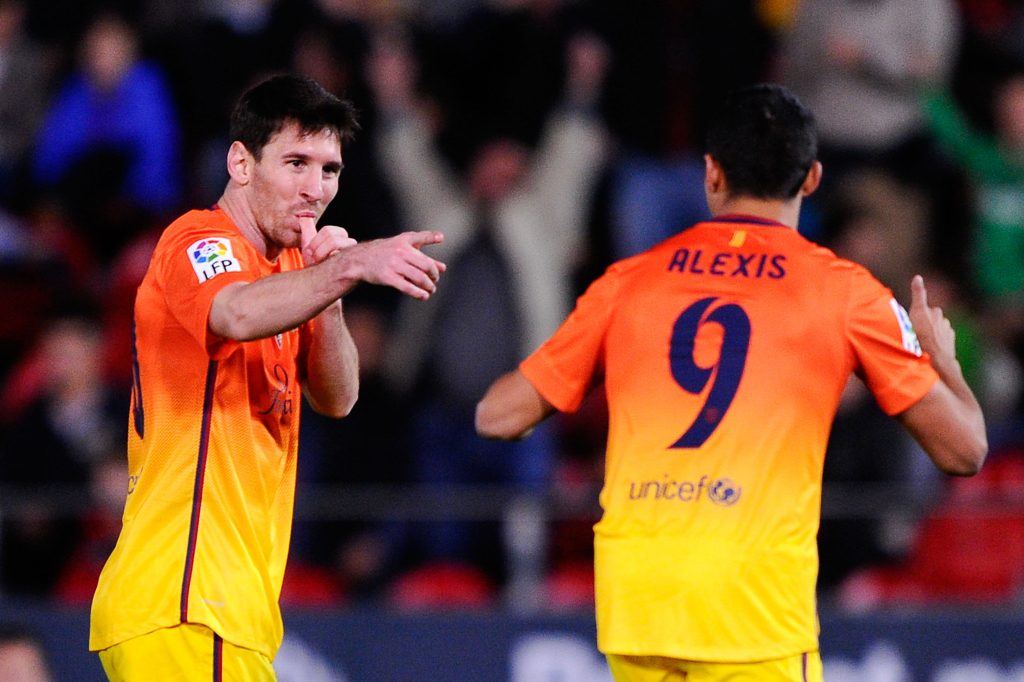 Barcelona - 2012/13
Even the great Leo Messi can be made to look like a giant ice lolly. Who'd have thought it?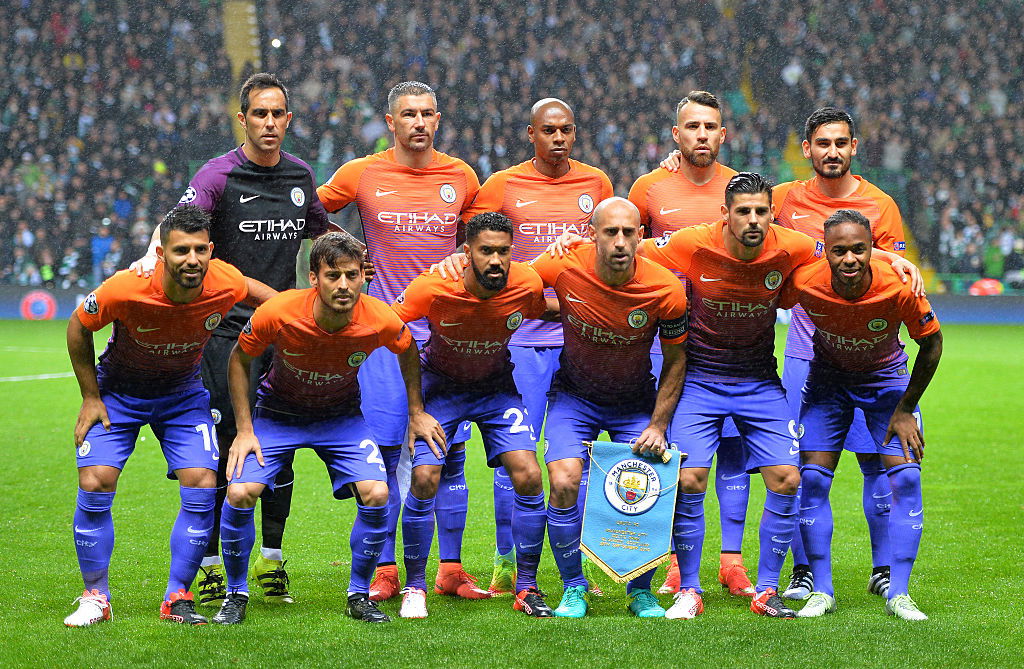 Manchester City - 2016-17
We started with the new Man City away kit, so we'll end with an older one. This is bad. Very bad!
---