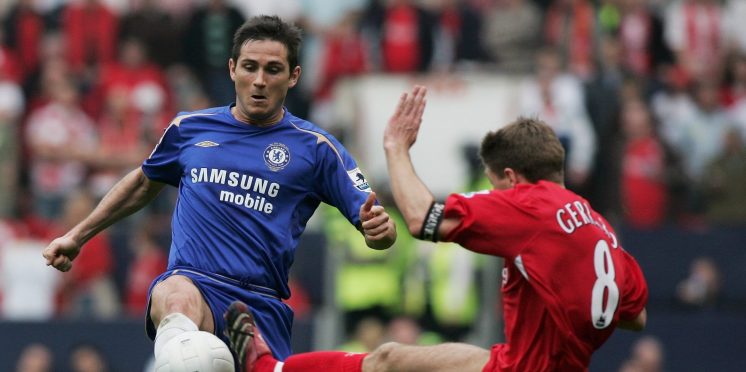 Ranked: The 50 best central midfielders in Premier League history
The Premier League has never had a shortage of world-class central midfielders since its creation in 1992. Over the years, we've seen some of the best performers in the middle of the park become legends at their respective clubs. So, with football currently on an enforced break, we've decided to take a look back and rank the 50 best central midfielders in Premier League history…
Looking for the perfect football fan Gift? Take a look at the dedicated Football Fan Gifts site for the latest reviews, shopping advice and links to shop. They have everything from the latest Shirt as well as memorabilia, toys and gifts. New items are added daily and reviews are top notch.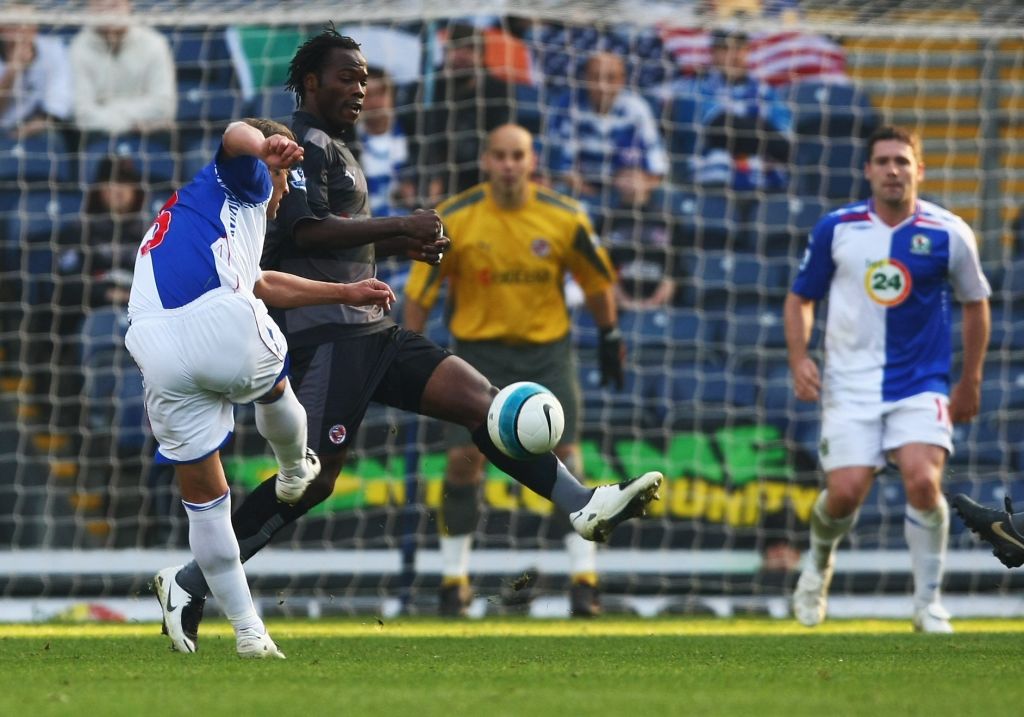 50. Tugay
Perhaps not the first name that springs to mind when one thinks of top Premier League midfielders, but Tugay was excellent for Blackburn in the 2000s. His passing was exceptional and he had the ability to score screamers from long distance.
49. Mikel Arteta
Now Arsenal boss Mikel Arteta emerged as a real surprise package in the Premier League after he signed for Everton back in 2005. He'd spend the remaining 11 years of his playing career with both the Toffees and the Gunners, becoming a true top-flight great. His incredible passing range, eye for a goal and leadership skills were his main attributes.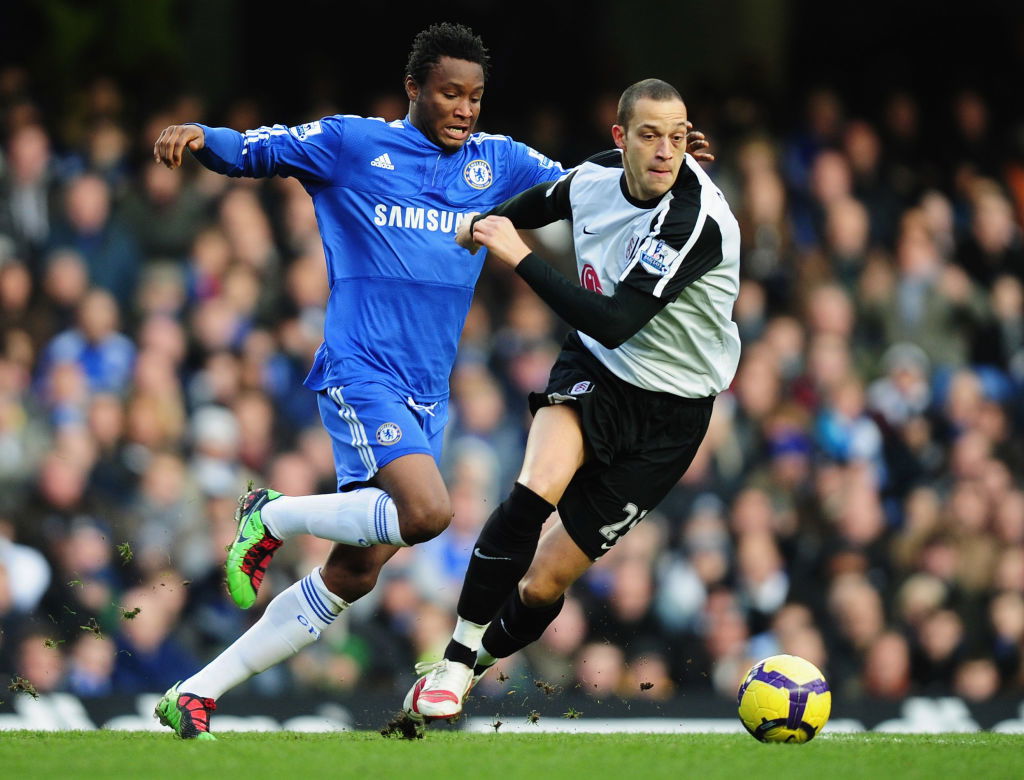 48. John Obi Mikel
John Obi Mikel's arrival in England was surrounded in controversy, with a legal dispute between Man United and Chelsea as both claimed to have completed a deal to sign him. Once that was settled, Mikel got himself on the pitch and was a solid performer for the Blues.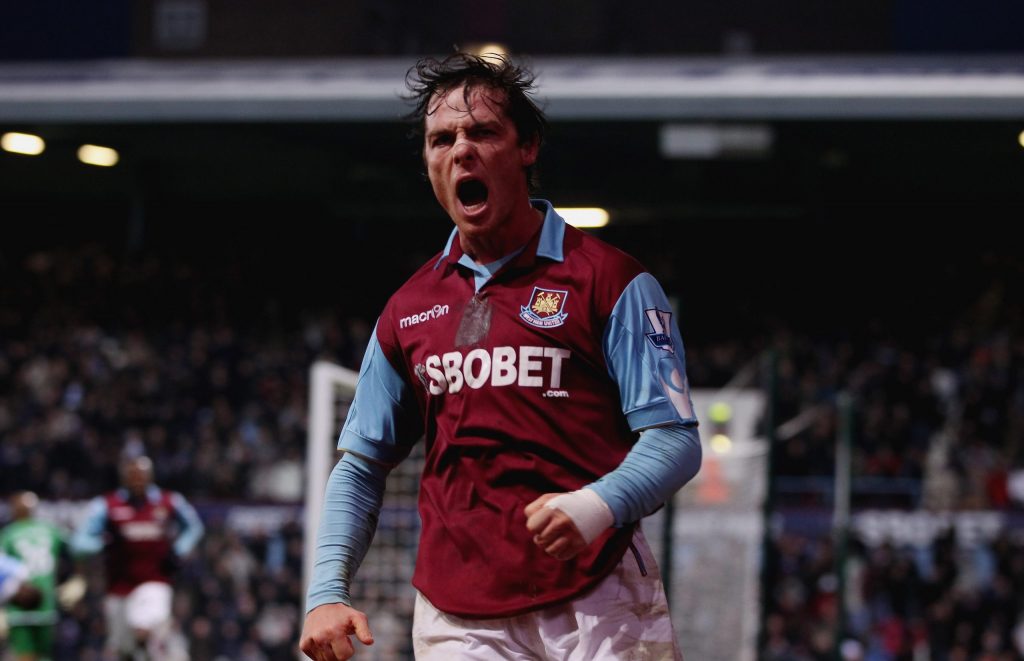 47. Scott Parker
Scott Parker won the FWA Player of the Year award despite his West Ham side getting relegated, which shows how talented he was.
46. Dietmar Hamman
Dietmar Hamman, aka The Kaiser, was as solid as a rock at the heart of both Newcastle and Liverpool's midfields.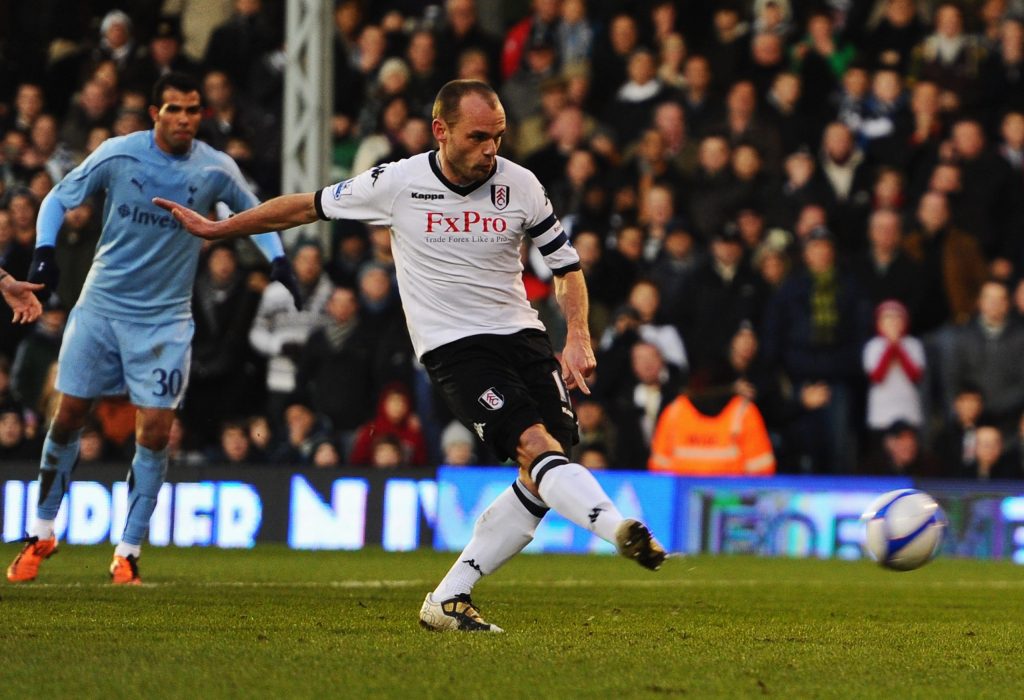 45. Danny Murphy
Danny Murphy's passing and set-piece ability made him a very valuable player for four different Premier League sides.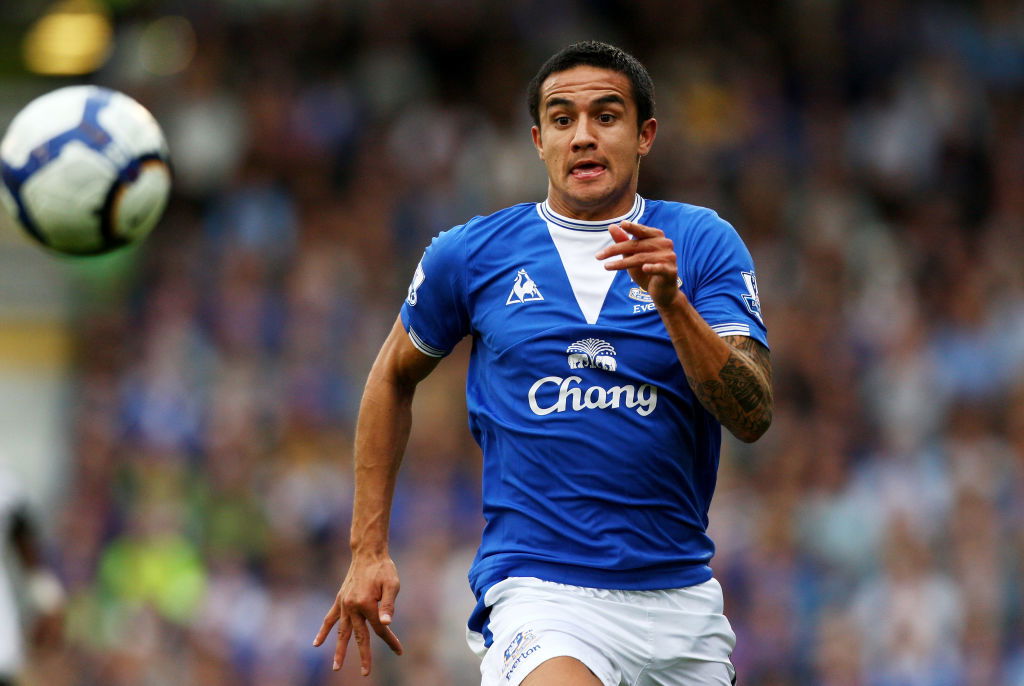 44. Tim Cahill
Defences and corner flags weren't safe when Tim Cahill was about. The Australian star would often score big goals in big games before heading off to the corner flag to give it a good punch or two.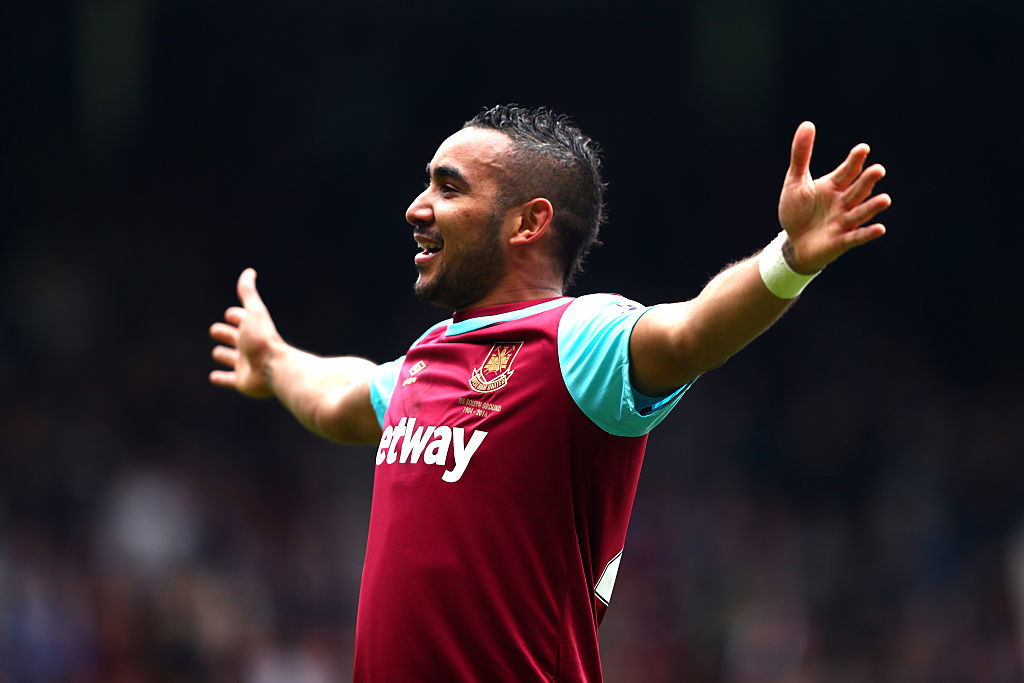 43. Dimitri Payet
Dimitri Payet wasn't at West Ham for long but he made a huge impact when he was wearing claret and blue. He was an expert free-kick taker but there was much more to his game, as he scored all kinds of goals for the Hammers.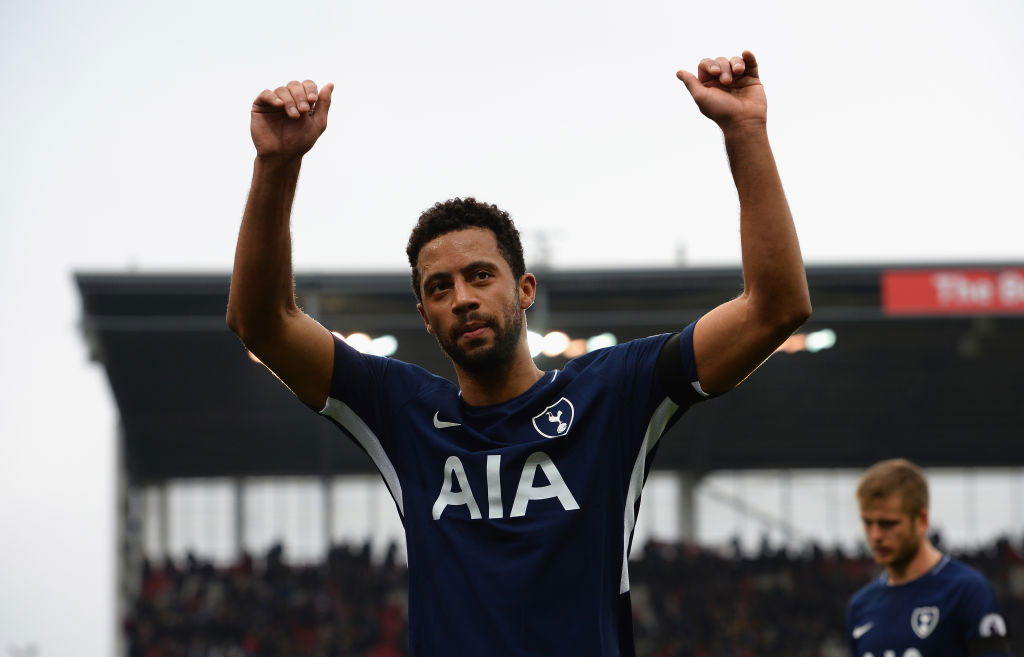 42. Mousa Dembele
Mousa Dembele was the heartbeat of Tottenham's midfield as they grew from strength to strength in the last decade.
41. Christian Eriksen
The man who made Tottenham tick. Assist-master Christian Eriksen's final season at Spurs wasn't great, but that shouldn't take away from how good he was in the years prior.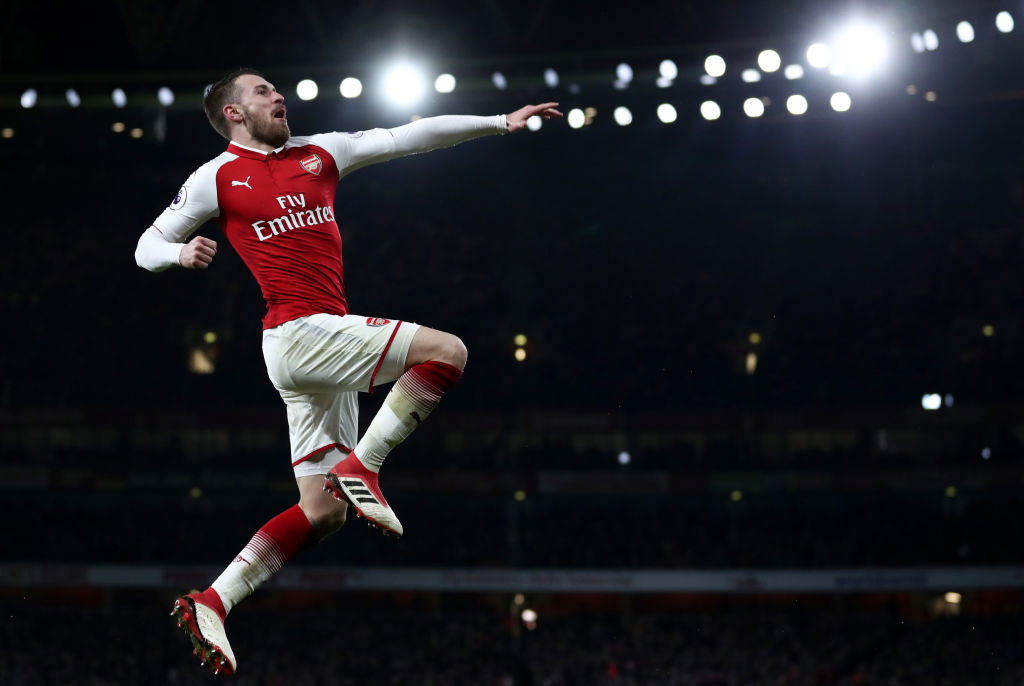 40. Aaron Ramsey
During his time at Arsenal, Aaron Ramsey had the knack of being in the right place at the right time to score plenty of big goals.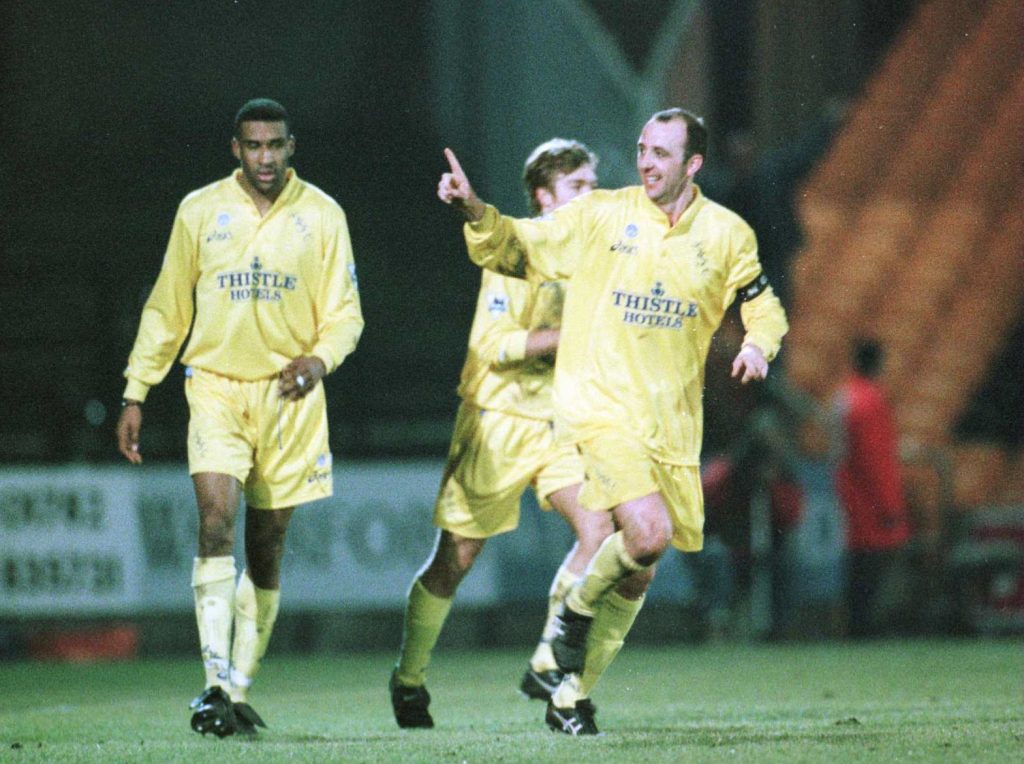 39. Gary McAllister
Gary McAllister was just entering his peak years when the Premier League was formed, and he took to the new league like a duck to water. He was excellent for Leeds and Coventry, before enjoying an Indian summer at Liverpool, who he joined aged 35.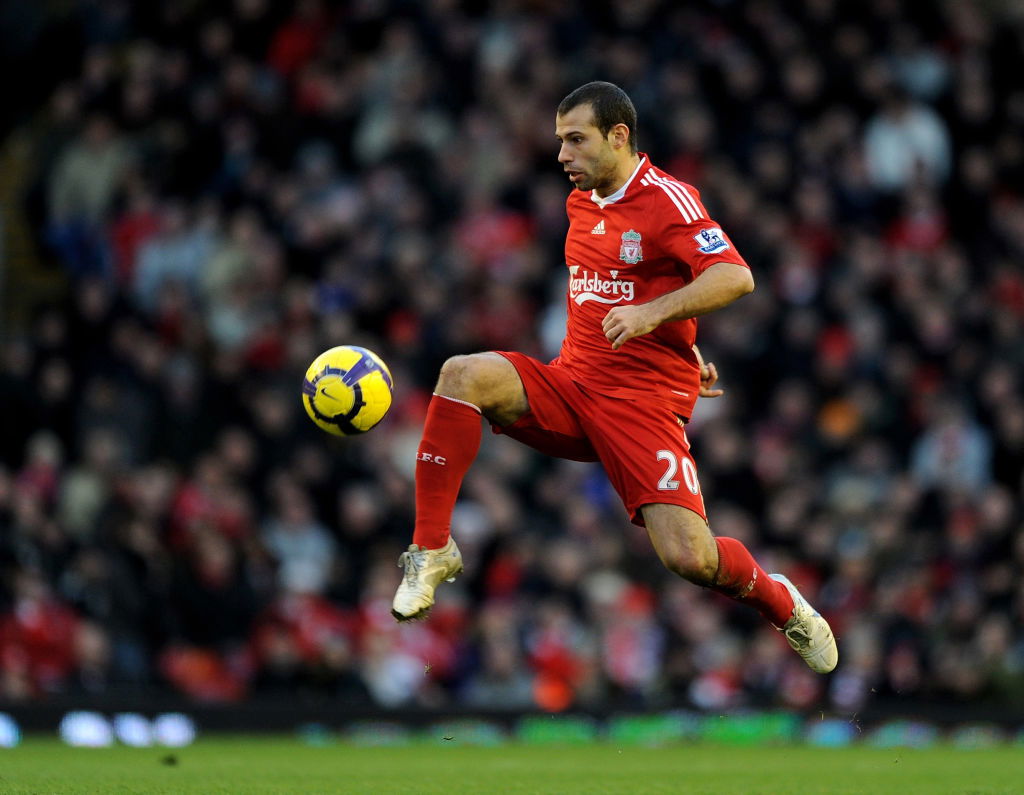 38. Javier Mascherano
He hardly got a game for West Ham, but Javier Mascherano was excellent for Liverpool, hence why Barcelona came and snapped him up!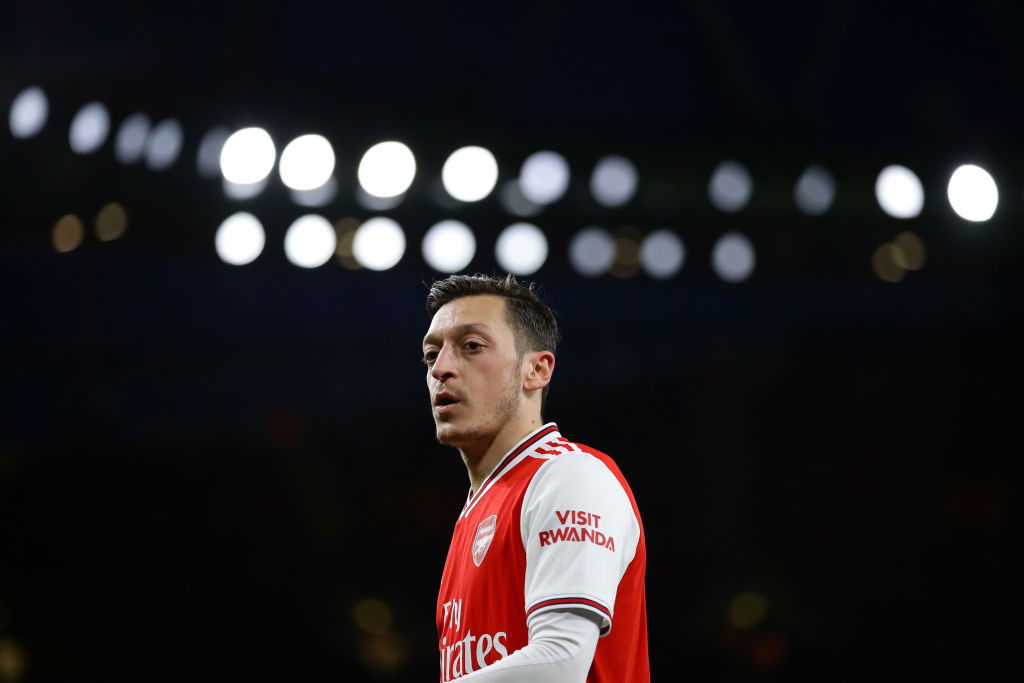 37. Mesut Ozil
Another left-footed magician is Mesut Ozil. His best days in the Premier League seem to be behind him, but the German has been unplayable in large spells of his seven-year Emirates stay. Ozil is the only player in history to have topped the season assist charts in the Bundesliga, La Liga and the Premier League – impressive!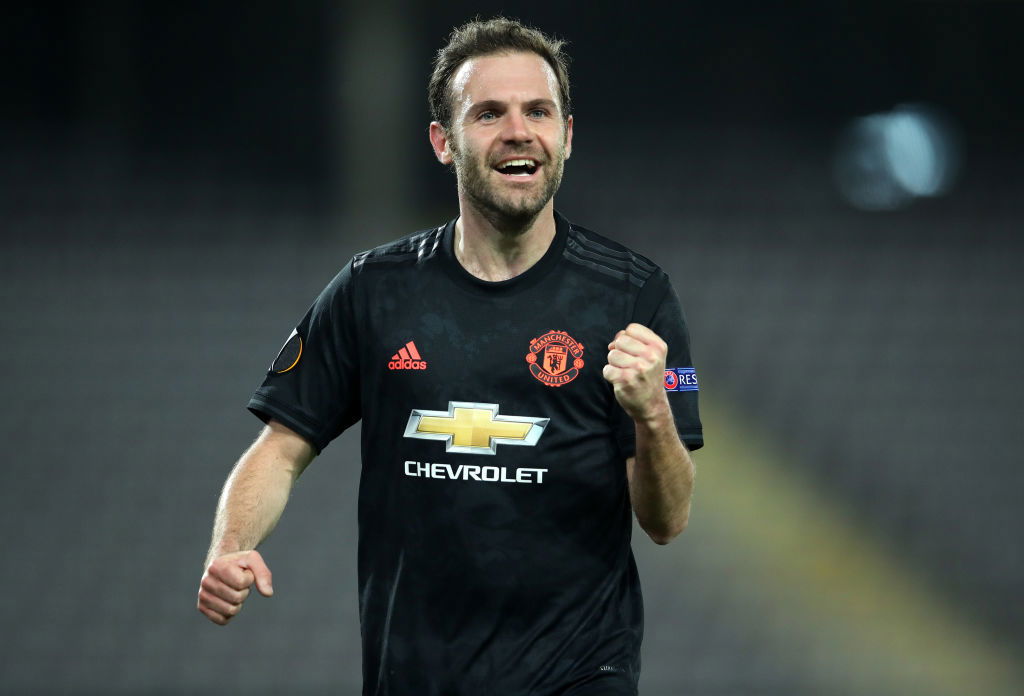 36. Juan Mata
Surprisingly, Juan Mata has never won the Premier League during his 10-season stay in England with Chelsea and Manchester United. The Spaniard has created bundles of chances though and weighed in with 51 goals and 52 assists from a central role in 260 appearances. His left foot has created some magic displays at both Stamford Bridge and Old Trafford. 
35. Santi Cazorla
If not for injuries, Santi Cazorla could have been much higher on this list. The Arsenal star often lit up games with his quick feet and his amazing speed of thought.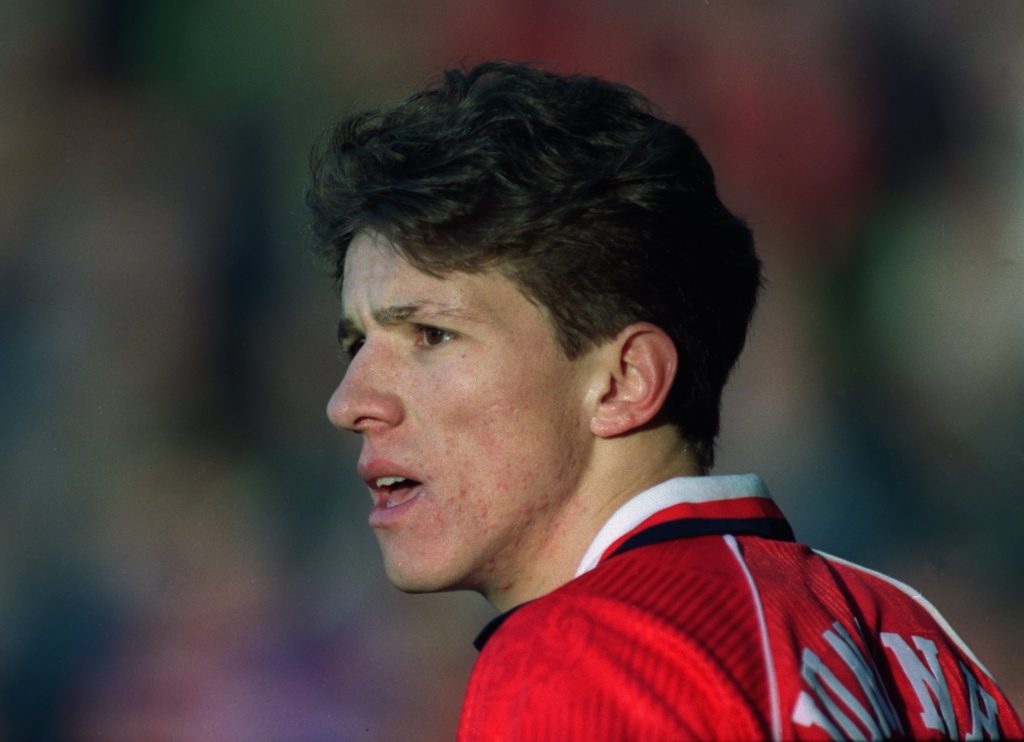 34. Juninho
Juninho, the little Brazilian genius, often lit up games with his silky skills and his ability to make defenders look like fools.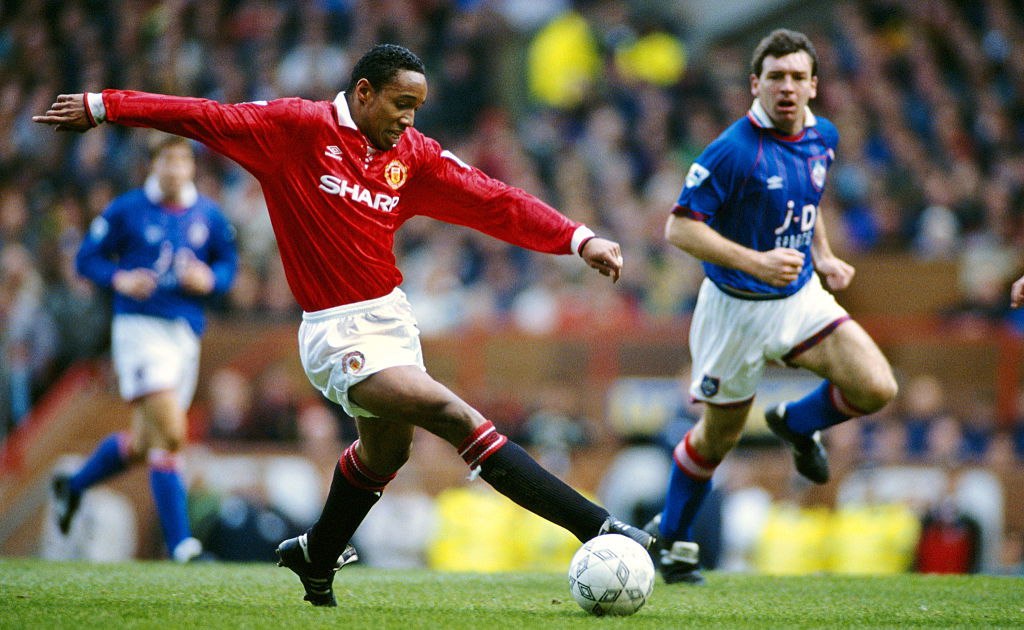 33. Paul Ince
Paul Ince is one of the few players to represent both Liverpool and Man United in the Premier League era. The no-nonsense midfielder was known for his tough style of play, but he was no mug on the ball either.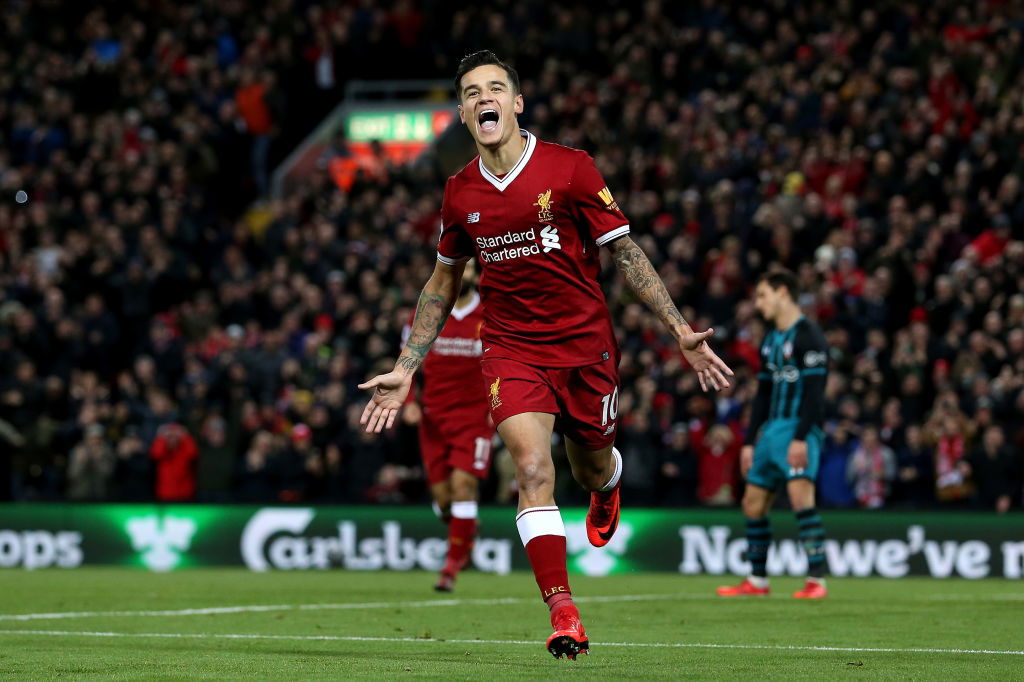 32. Philippe Coutinho
The little magician has found life tough since leaving Liverpool, but he was a quality player during his time with the Reds. He had the ability to score big goals in big games, and his eye for a pass was exceptional.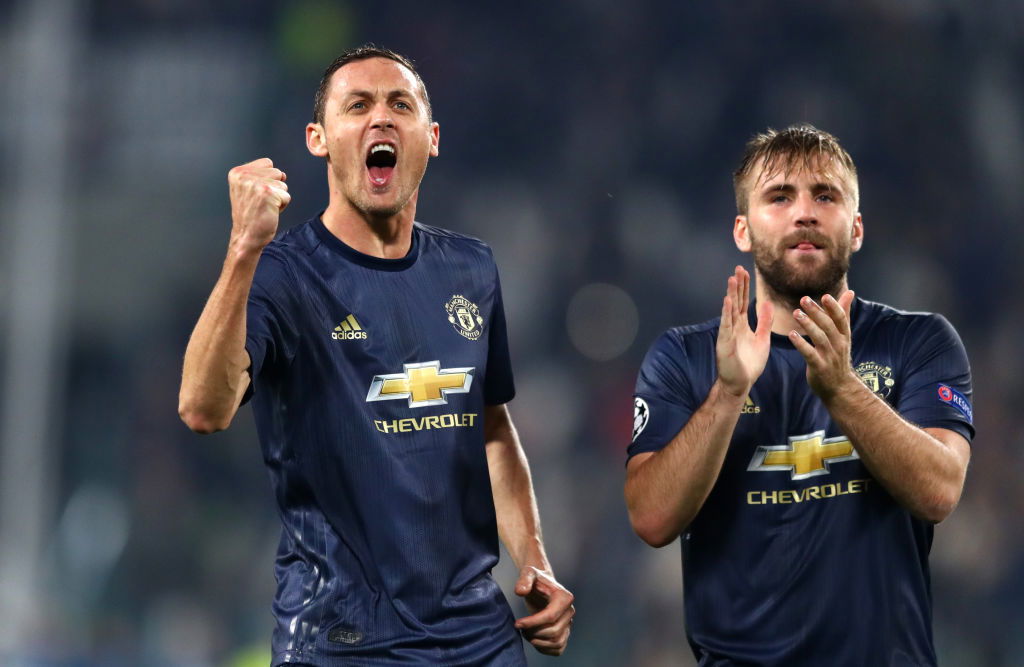 31. Nemanja Matic
Nemanja Matic's combination of physicality and technical ability saw him become a key player for Chelsea and Man United.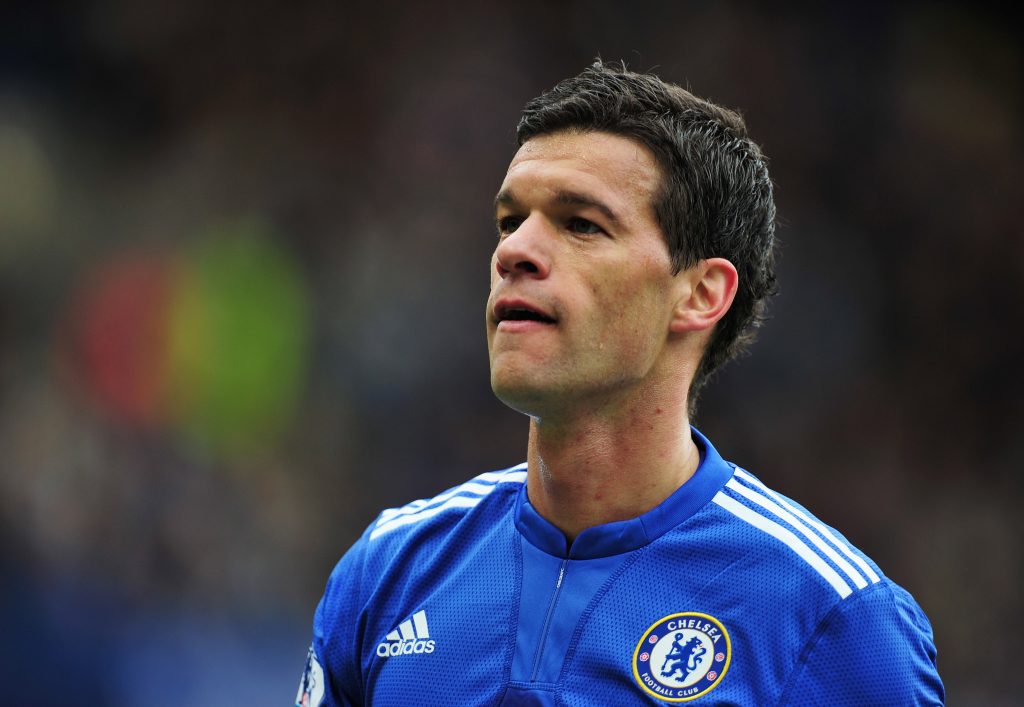 30. Michael Ballack
A few eyebrows were raised when Michael Ballack joined Chelse just a few weeks before turning 30, but the German showed no signs of slowing down during his four seasons at Stamford Bridge.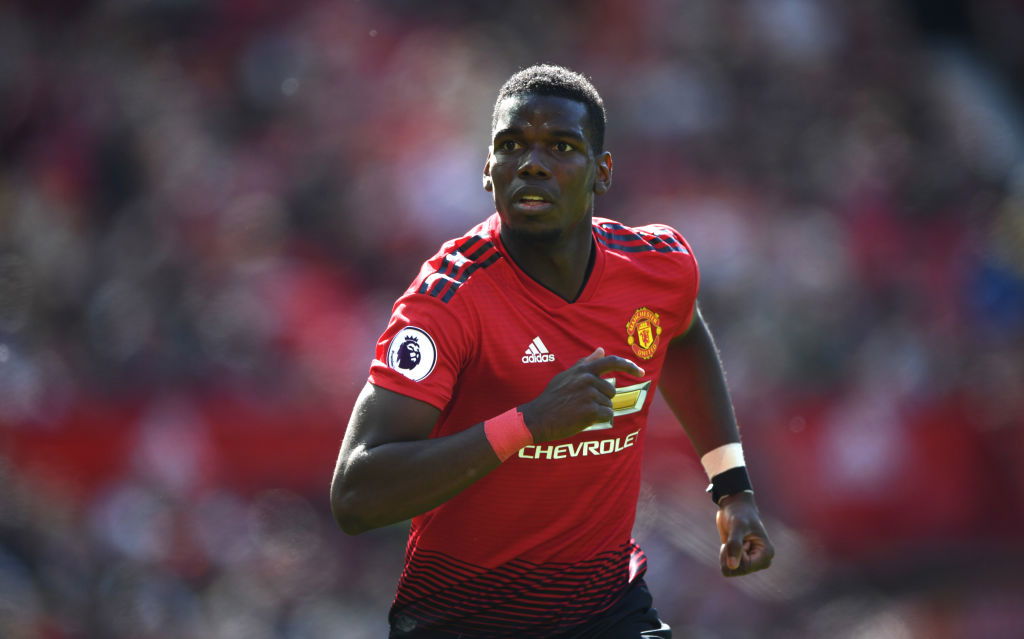 29. Paul Pogba
He's often maligned but Paul Pogba is clearly a supremely talented footballer. If he can stay fit and be a bit more consistent, he could easily climb higher in this list. 
28. Gary Speed
The late, great Gary Speed was an all-action midfielder who could thrive in any type of game.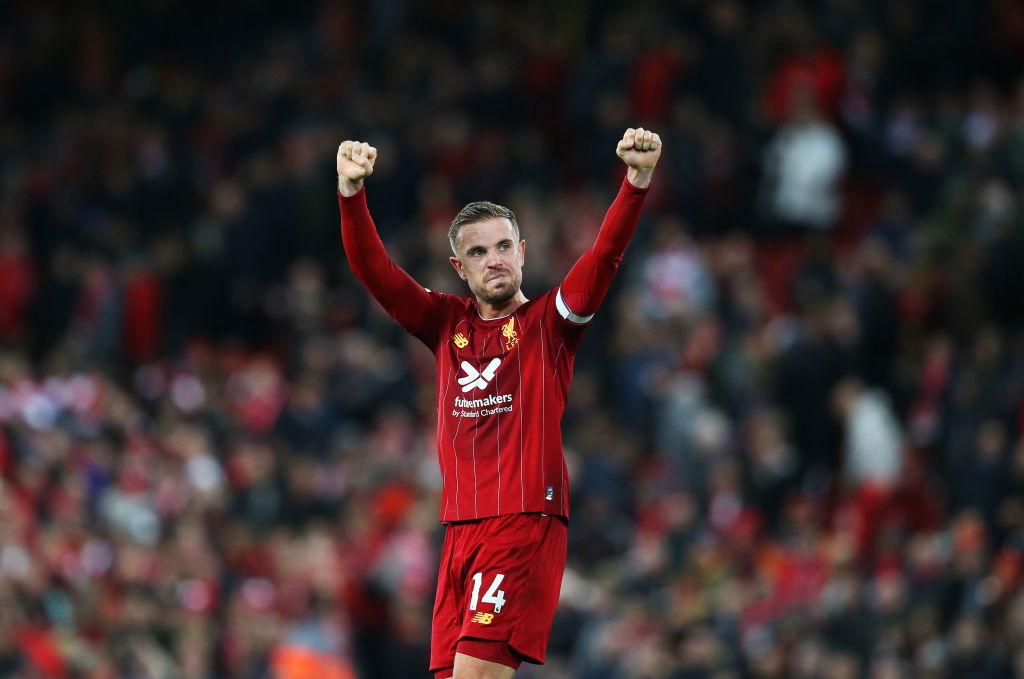 27. Jordan Henderson
Jordan Henderson hasn't always been the most popular player but his excellent performances in recent seasons have seen him get the praise he deserves.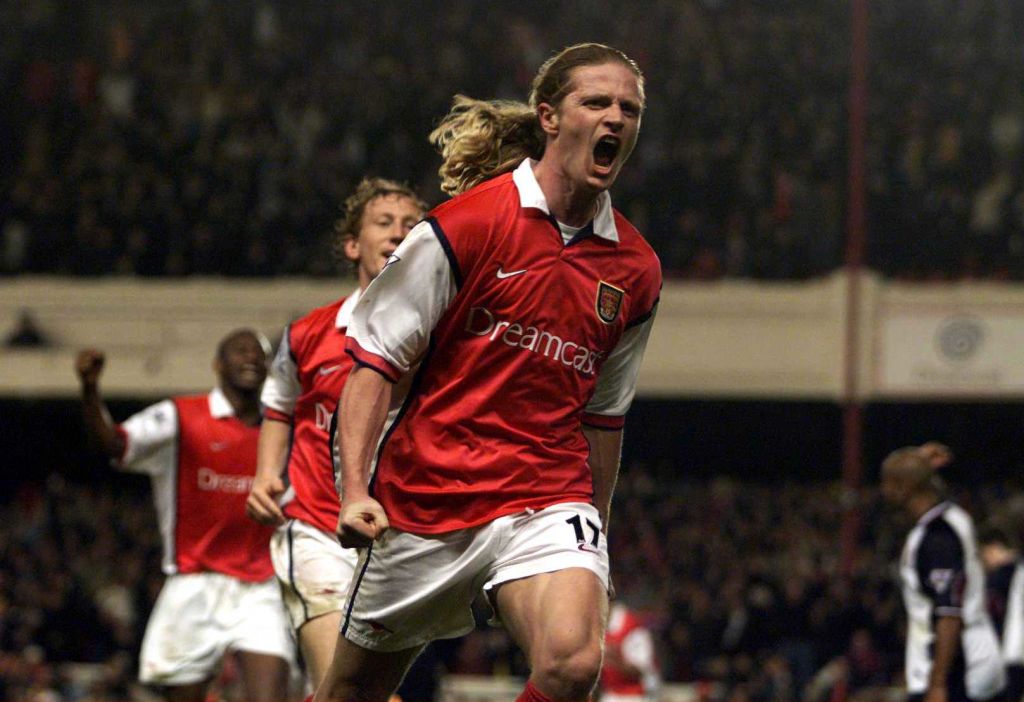 26. Emmanuel Petit
Don't let the ponytail fool you, Emmanuel Petit took no prisoners out on a football pitch!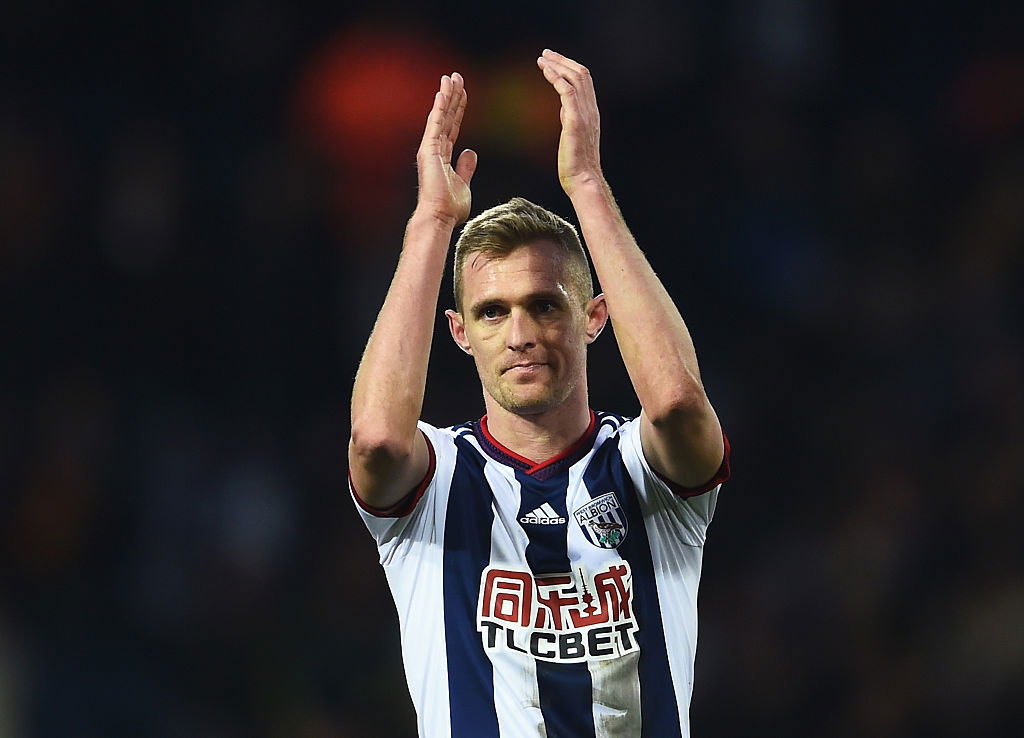 25. Darren Fletcher
Despite missing a fair amount of time with a medical issue, Darren Fletcher forged an excellent career at Man United, winning five league titles before having a decent spell at West Brom.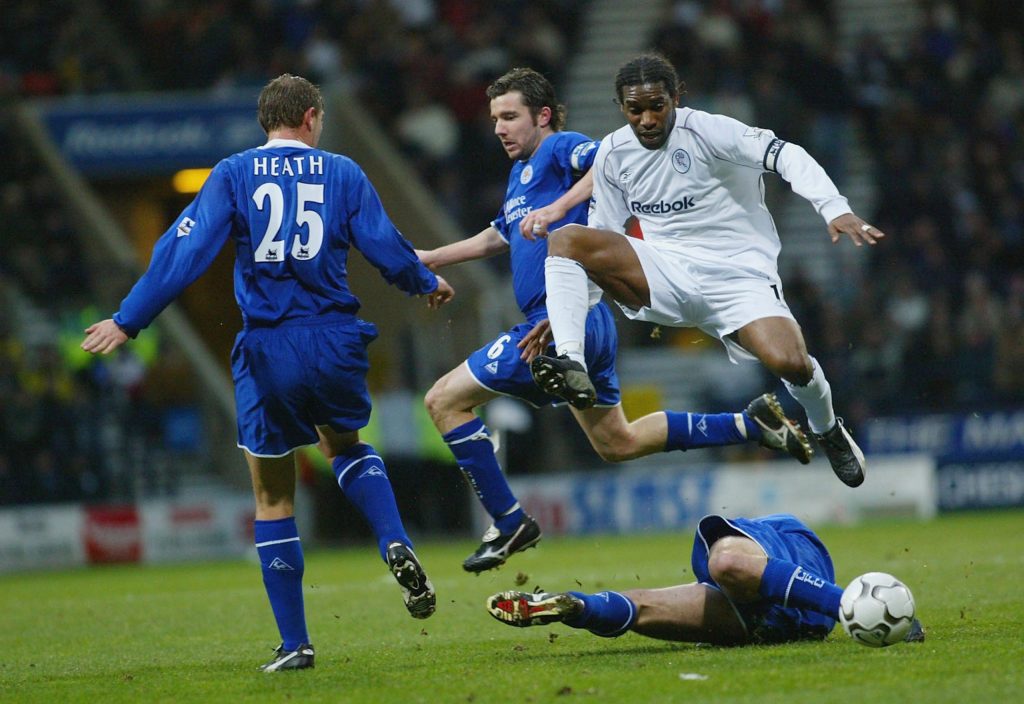 24. Jay-Jay Okocha
So good they named him twice! Seeing Jay-Jay Okocha in action was worth the admission fees to Bolton games alone.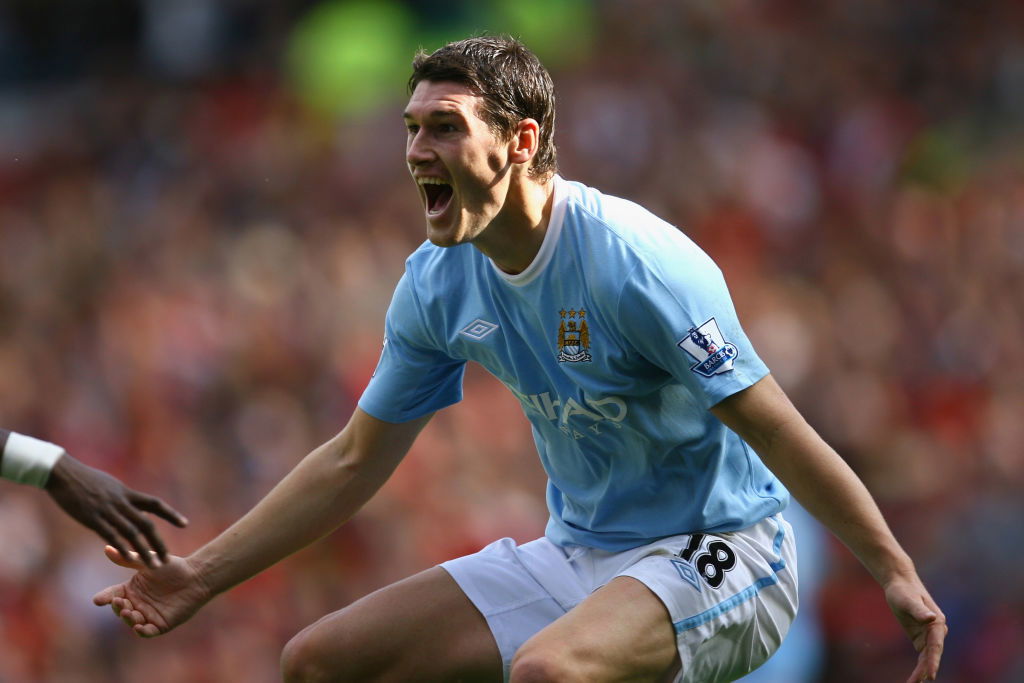 23. Gareth Barry
No player has made more Premier League appearances than Gareth Barry. He's served four clubs with distinction in the top-flight and was a key member of Man City's title-winning side.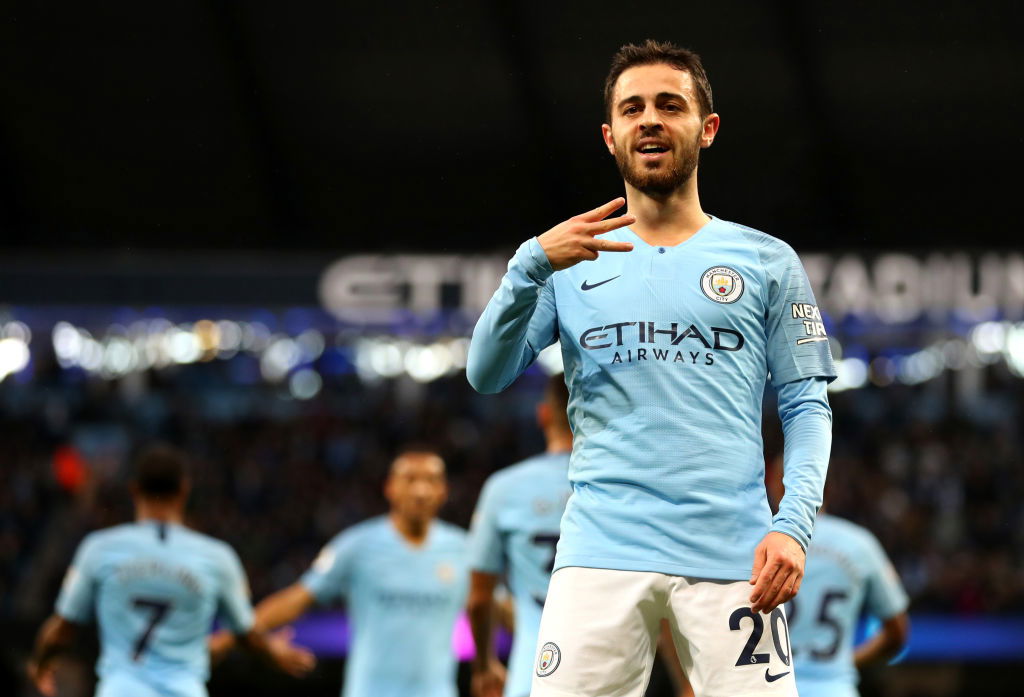 22. Bernardo Silva
Aged just 25, there's plenty of time for Bernardo Silva to climb even higher on this list. He was a key player in Man City's two previous title-winning seasons and there's still more to come from the Portuguese star.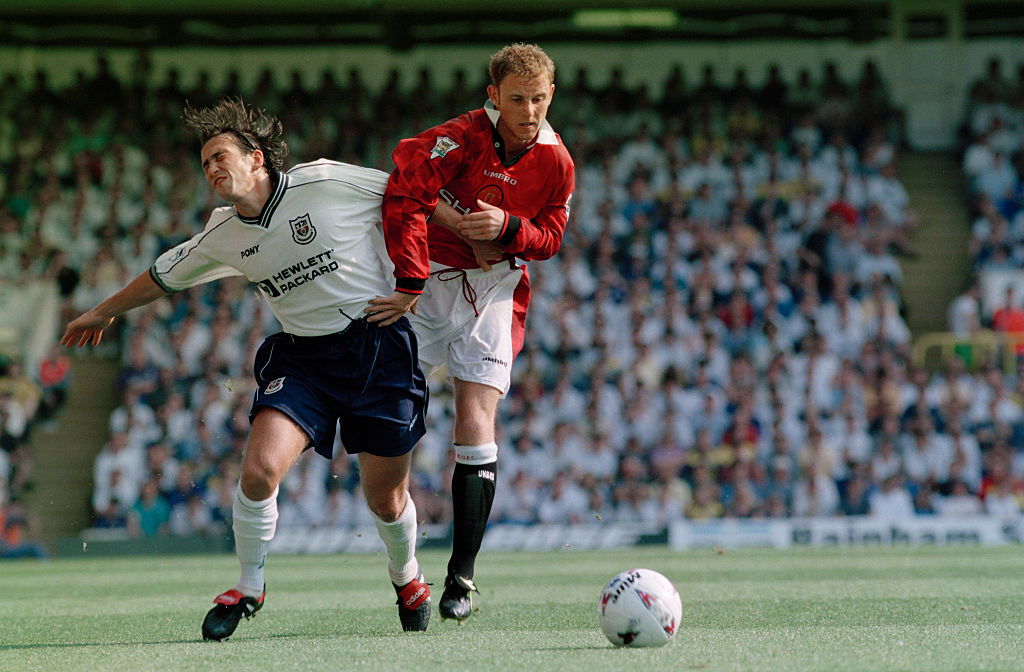 21. Nicky Butt
One of the famous 'Class of 92', Nicky Butt was a consistent performer for Man United.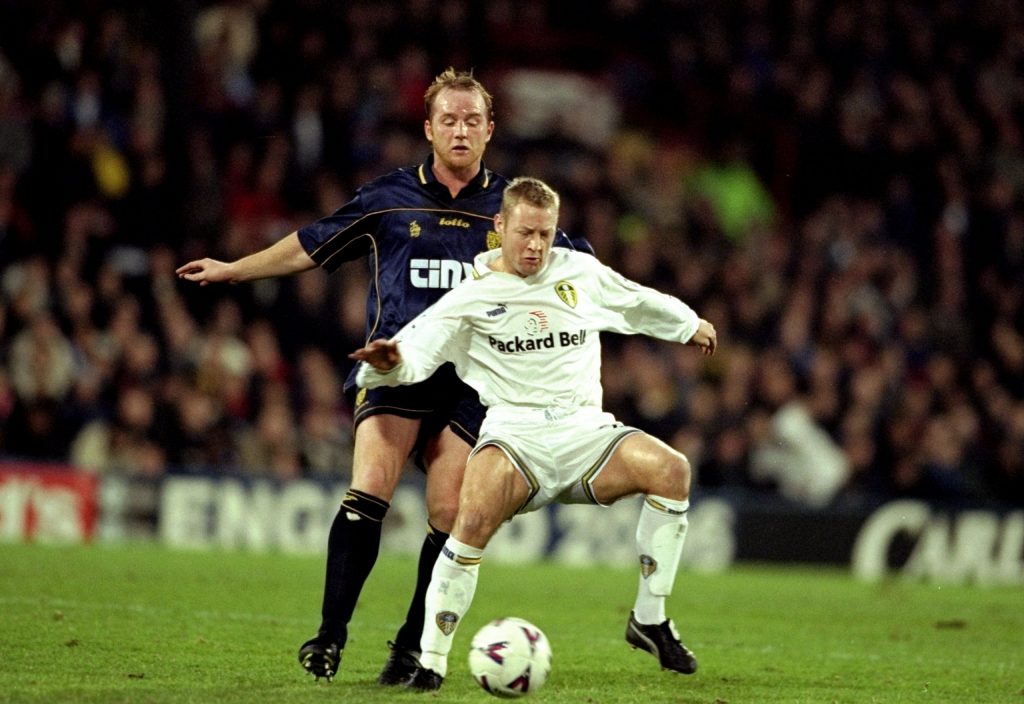 20. David Batty
David Batty loved a tackle. He represented Leeds United, Blackburn Rovers and Newcastle United during his playing days and tended to dictate most games he played in. He had his injury issues during his career but still managed to make 266 appearances in the Premier League.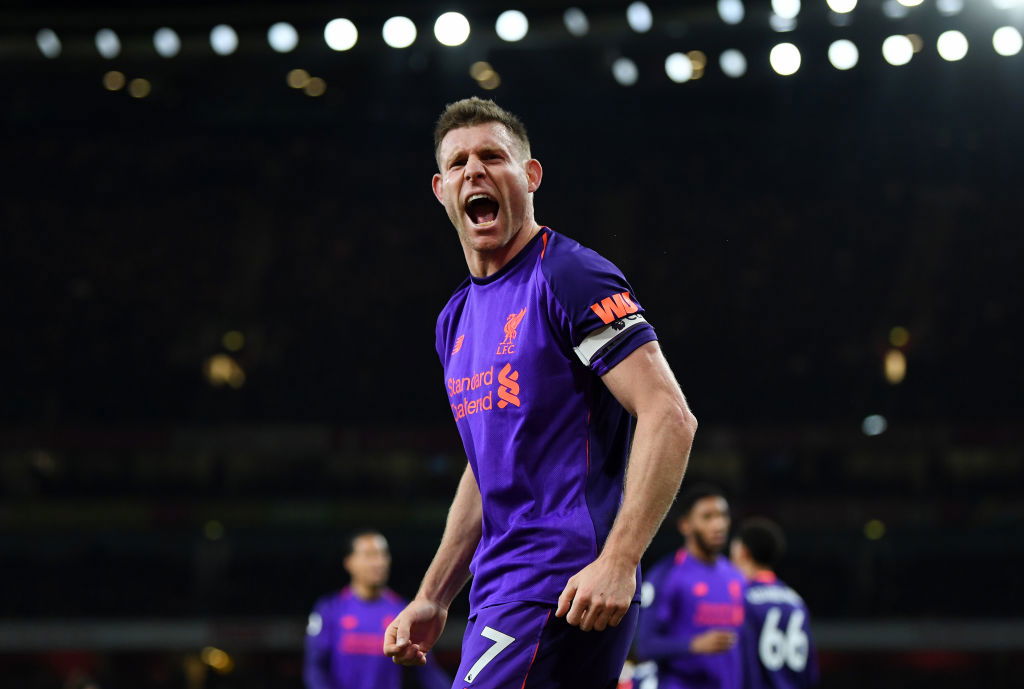 19. James Milner
Mr Reliable. James Milner has never let any of his teams down and he should, all being well, become another player to have won the Premier League with two different clubs.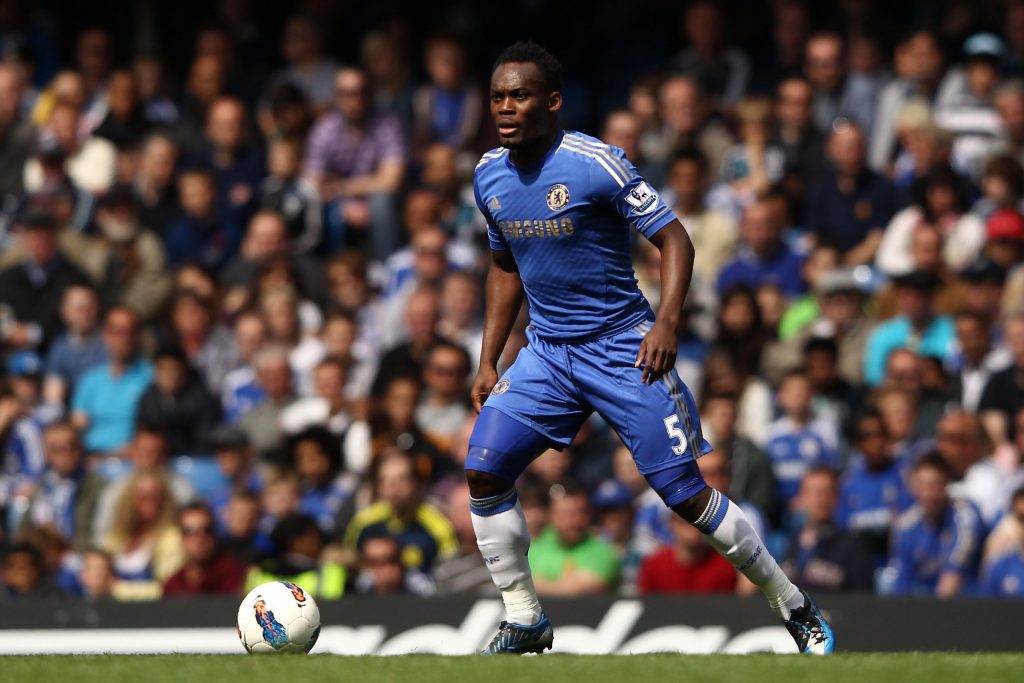 18. Michael Essien
Michael Essien quietly went about his business at Chelsea during his nine years at Stamford Bridge. The Ghanaian made the role in the middle of the park his own and helped the Blues win two Premier League titles. His power and technical ability made him a Chelsea legend.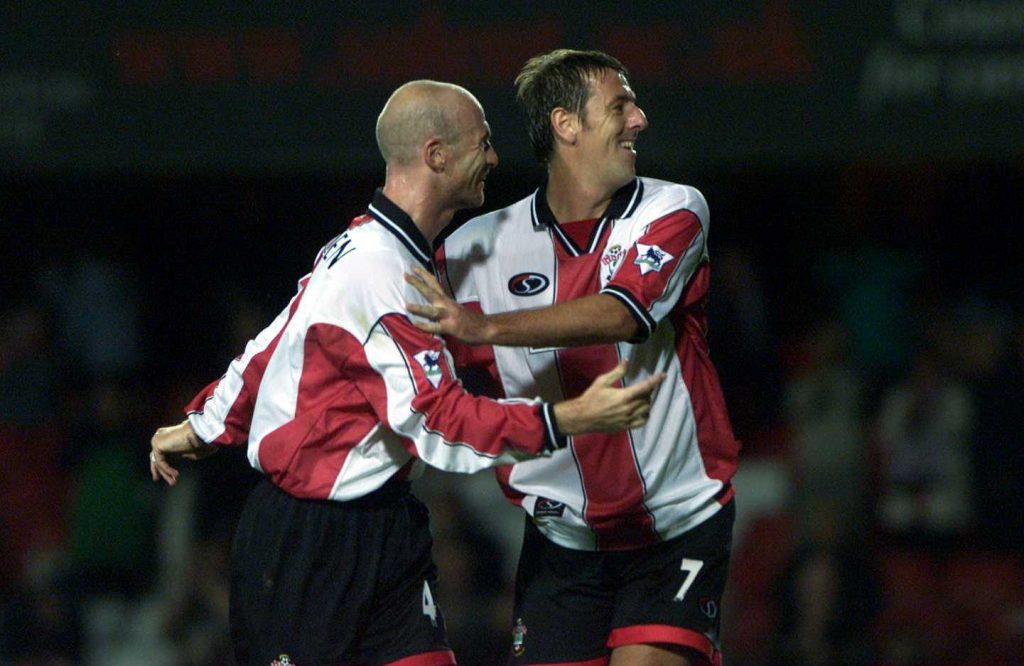 17. Matt Le Tissier
Attacking midfielder Matt Le Tissier isn't just one of the best midfielders in Premier League history, he's also one of the most loyal! He spent 16 years at Southampton, scoring some outrageous goals on his way to becoming the first midfielder to join the Premier League's 100 goal club. 
16. Xabi Alonso
Xabi Alonso, one of the best passers of a football the Premier League has seen. The Spaniard spent five seasons on Merseyside, and although he only won one domestic trophy with Liverpool, he was one of the best midfielders during that period. His unbelievable goal from his own half against Newcastle United won't ever be forgotten at Anfield.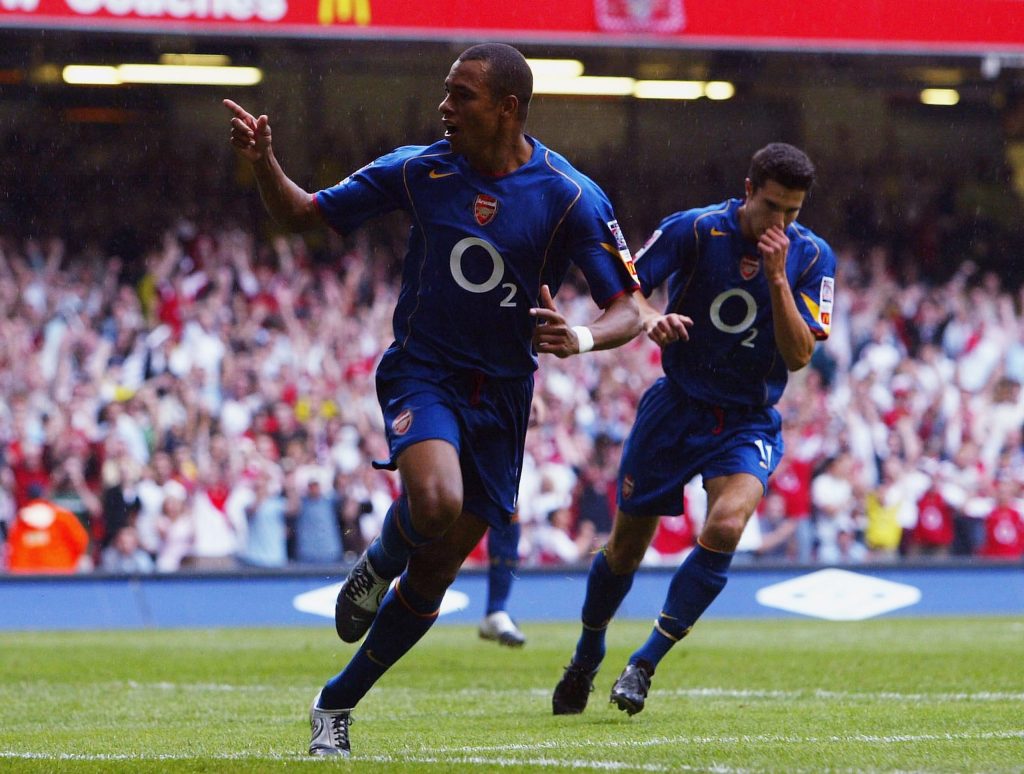 15. Gilberto Silva
Some will see this as a surprise inclusion in the top 20, but there's no denying the fact that Gilberto Silva was an instrumental figure in Arsenal's 'Invincible' season. The Brazilian formed an intimidating partnership with Patrick Vieira in the heart of the Gunners' midfield, and he's never really ben replaced following his north London exit in 2008.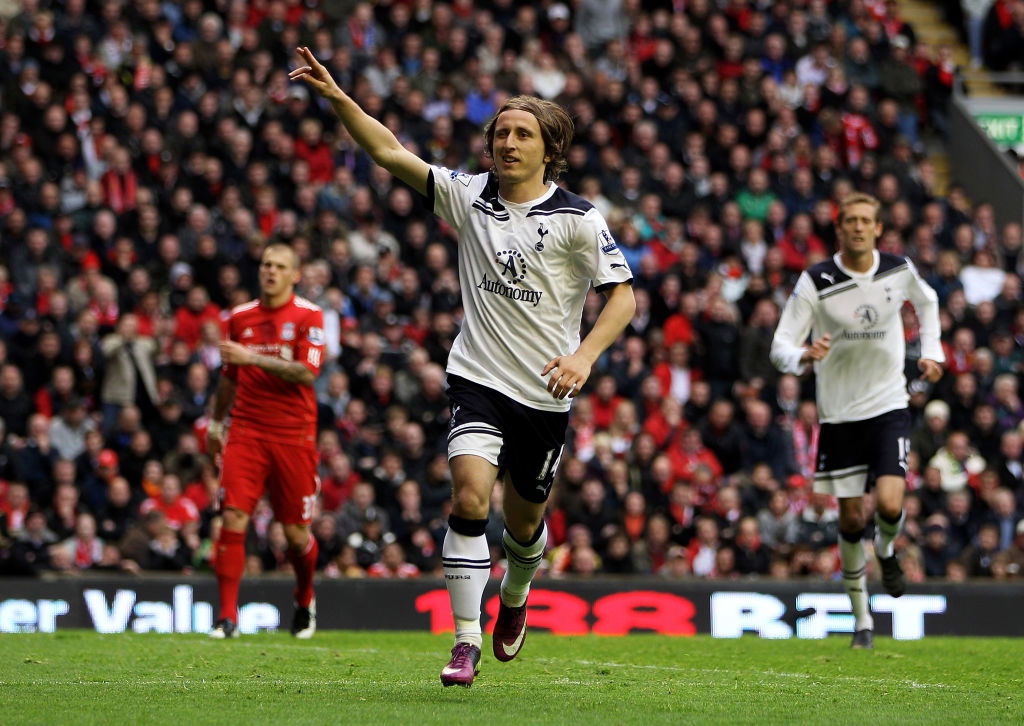 14. Luka Modric
A former Ballon d'Or winner has to be in our top 20. He may not have won the prestigious individual award for his performances in England, however, Luka Modric has to be considered as one of Tottenham's best-ever Premier League players.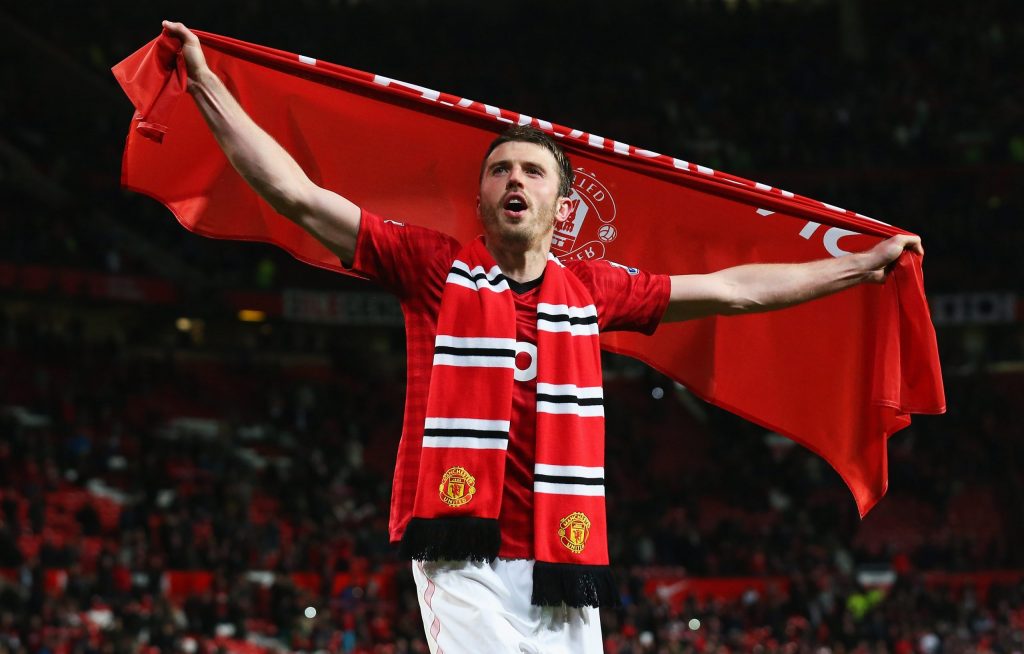 13. Michael Carrick
Michael Carrick's contributions to Man United can often be overlooked, but that shouldn't be the case. He won the Premier League five times, and was the metronome of the United midfield as his side dominated at home and in Europe.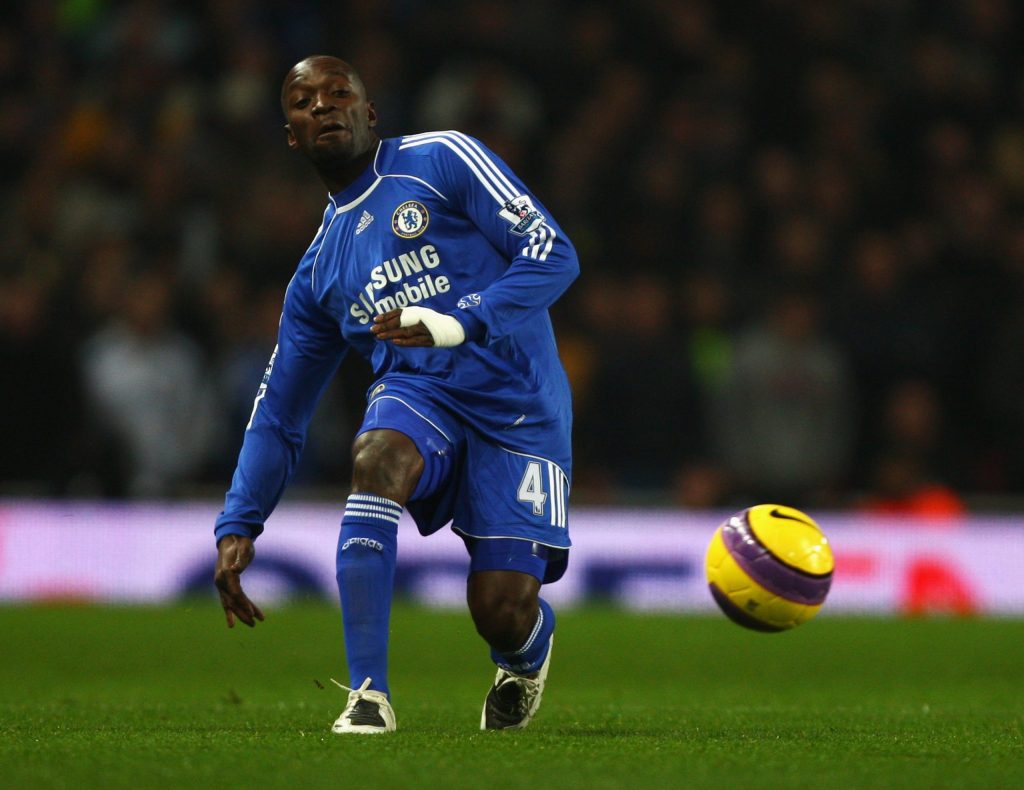 12. Claude Makelele
So good they named a position after him! Claude Makelele probably never really got the recognition he deserved during his five-year stay at Chelsea, but if it wasn't for him, Jose Mourinho's first stint in charge at Stamford Bridge might not have been as successful! He transformed the way holding midfielders went about their business.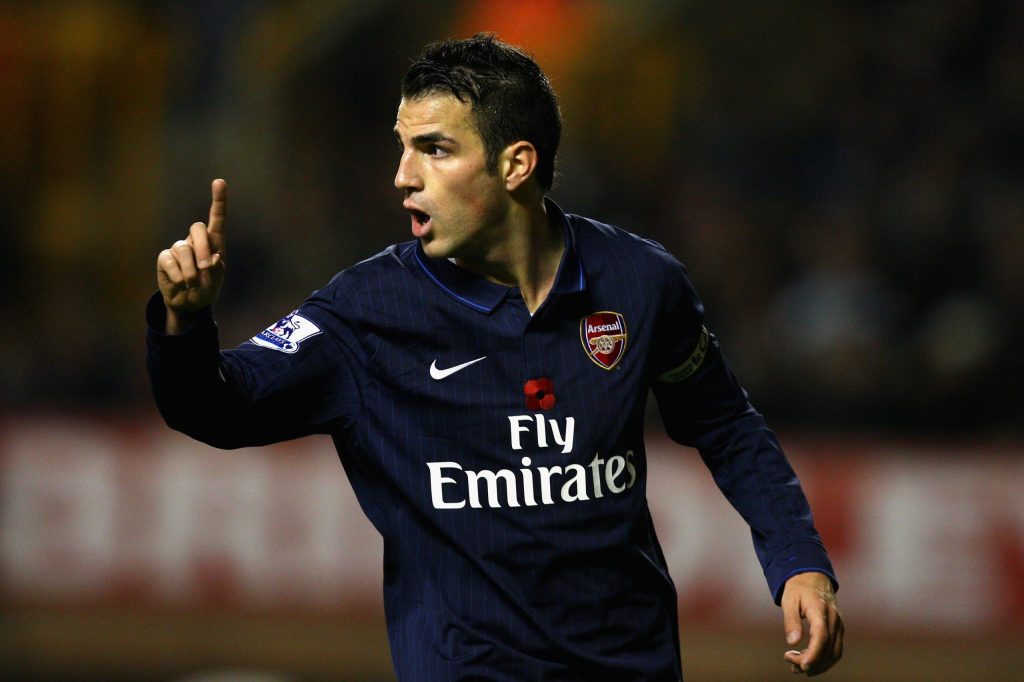 11. Cesc Fabregas
Arsenal only paid Barcelona under £3m for Cesc Fabregas. The Spaniard would go on to star for the Gunners during an eight-year stay and he returned to England for more in 2014 with Chelsea, where he'd finally get his hands on the Premier League title. He made himself known as a pass master during his time in England, and his ability to create a chance from nowhere is something that has rarely been seen over the last 28 years.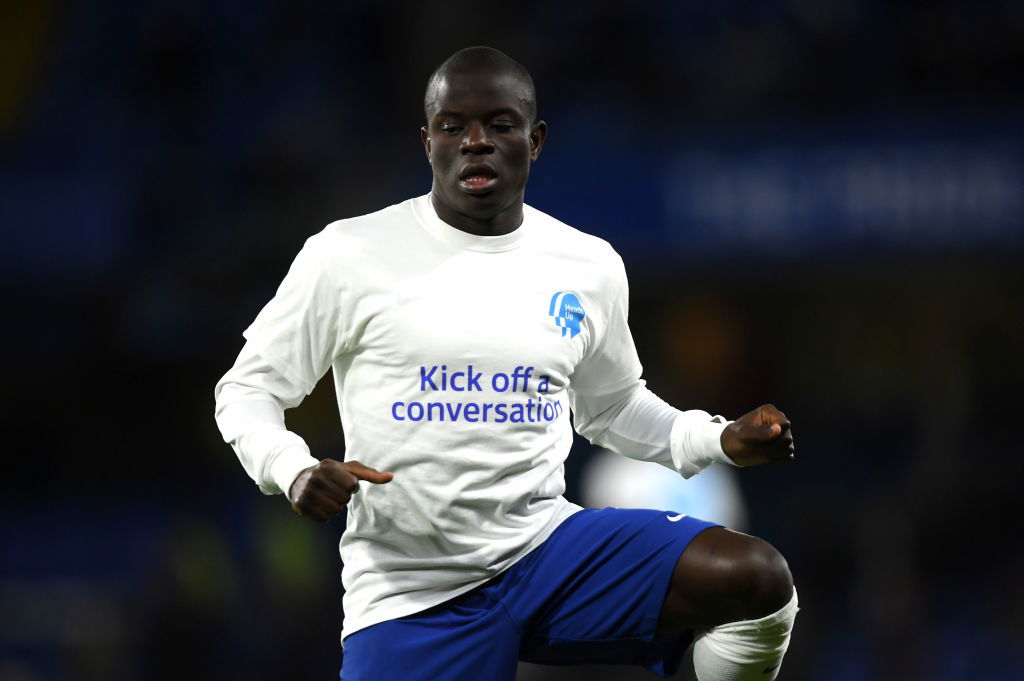 10. N'Golo Kante
Possibly the most liked player in our top 10! N'Golo Kante won two Premier League titles in his first two seasons in England, starring for Leicester City and Chelsea. His teammates love him, saying he does the work of two players in front of the back four, and it's hard to disagree with them!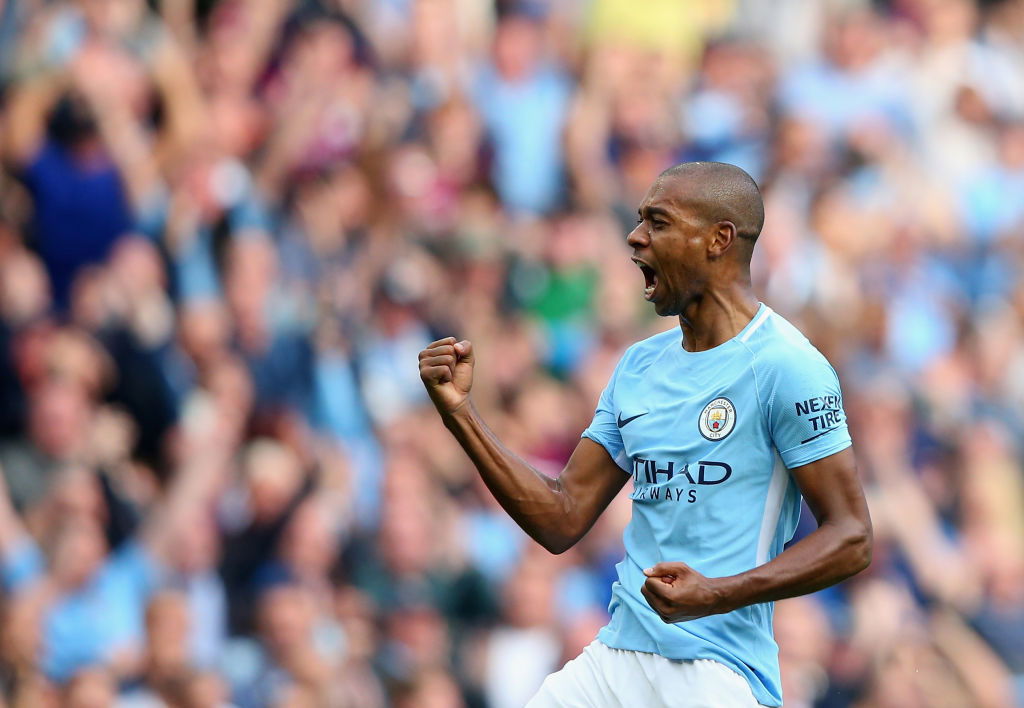 9. Fernandinho
Perhaps the best Brazilian player to grace the Premier League, Fernandinho's contributions to Man City cannot be underestimated. He's been a phenomenal player in the modern era.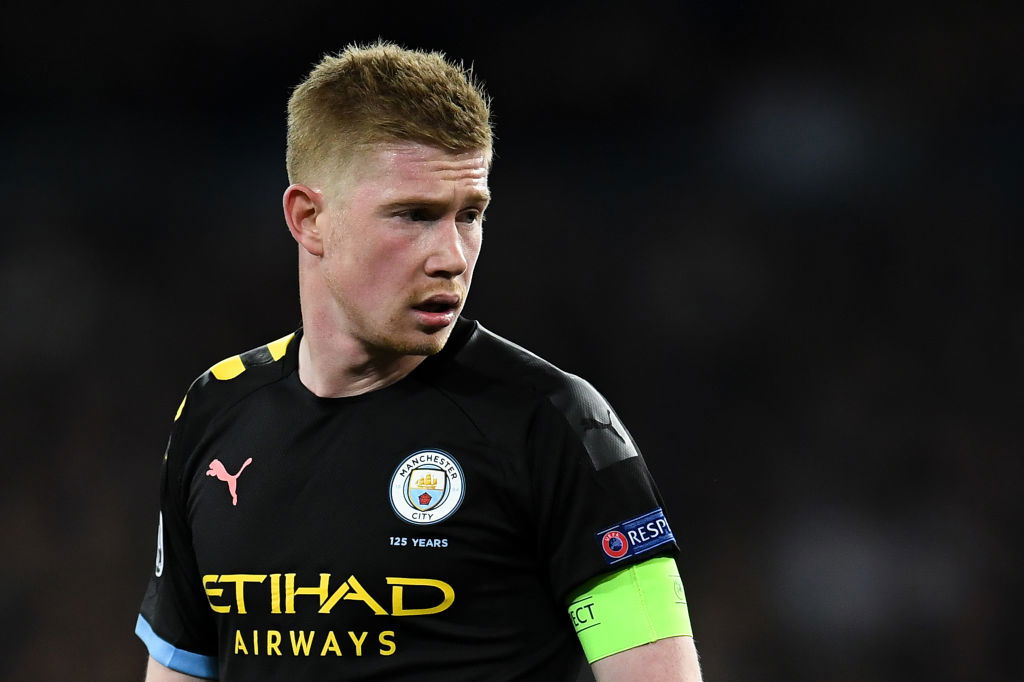 8. Kevin De Bruyne
Kevin De Bruyne has really made up for his first failed stint in the Premier League with Chelsea during his time at Manchester City. The Belgian's £55m move to the Etihad in 2015 was laughed at initially, but he's proved to be worth every penny and more! De Bruyne created a league-high 105 chances for his teammates in their record-breaking 2017/18 campaign and has continued to improve year on year.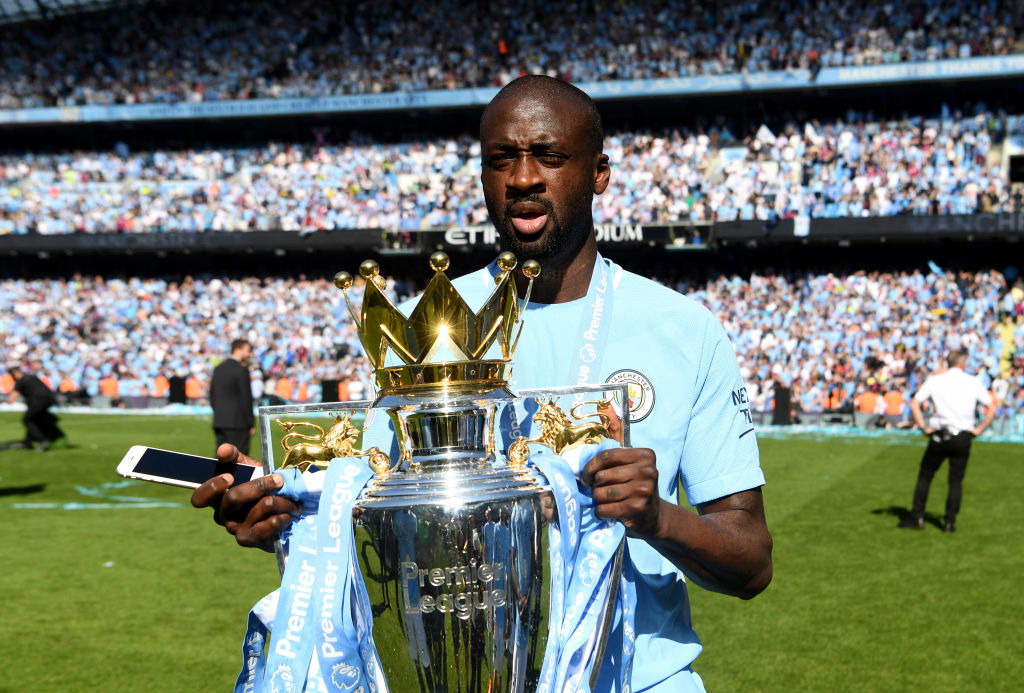 7. Yaya Toure
Yaya Toure could do it all. The Manchester City legend could defend, pass, score, take set-pieces – you name it, he could do it! The Premier League was blessed to have the Ivorian in his prime and we'll probably not see a more powerful, versatile midfielder for a very long time.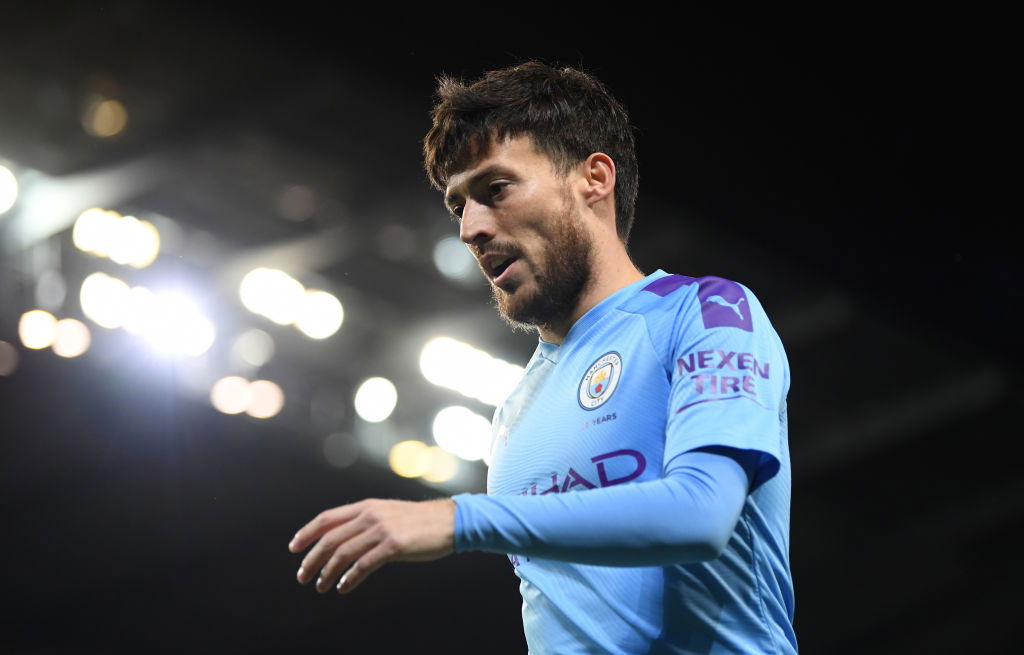 6. David Silva
David Silva benefitted from playing alongside Yaya Toure at the Etihad, and the Spanish playmaker is also rightly regarded as a Manchester City legend. He's provided 90 assists and scored 57 goals in 301 league games since 2010 and is probably the most unselfish attacking midfielder to have ever played in the Premier League!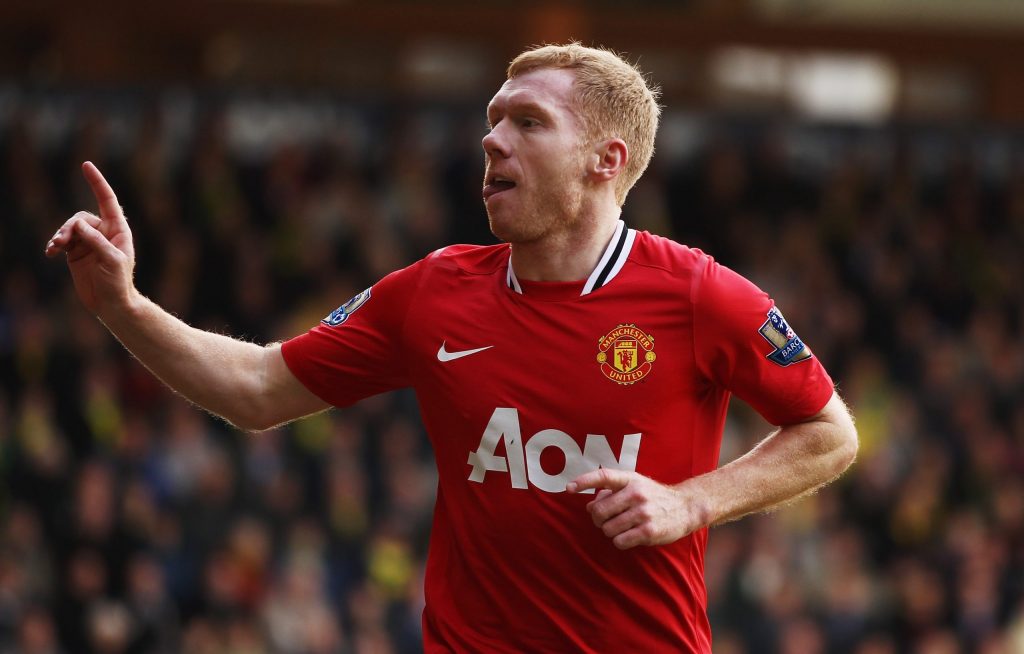 5. Paul Scholes
Lauded by the likes of Pele, Xavi and Zinedine Zidane during his brilliant Premier League career, Paul Scholes comes in at fifth-place in our charts. The Manchester United hero starred at Old Trafford in box-to-box and deep-lying midfield roles, winning 11 top-flight league titles, more than any other English player in history. He may not have scored goals on a regular basis but his outrageous passing ability and overall excellence should never be forgotten.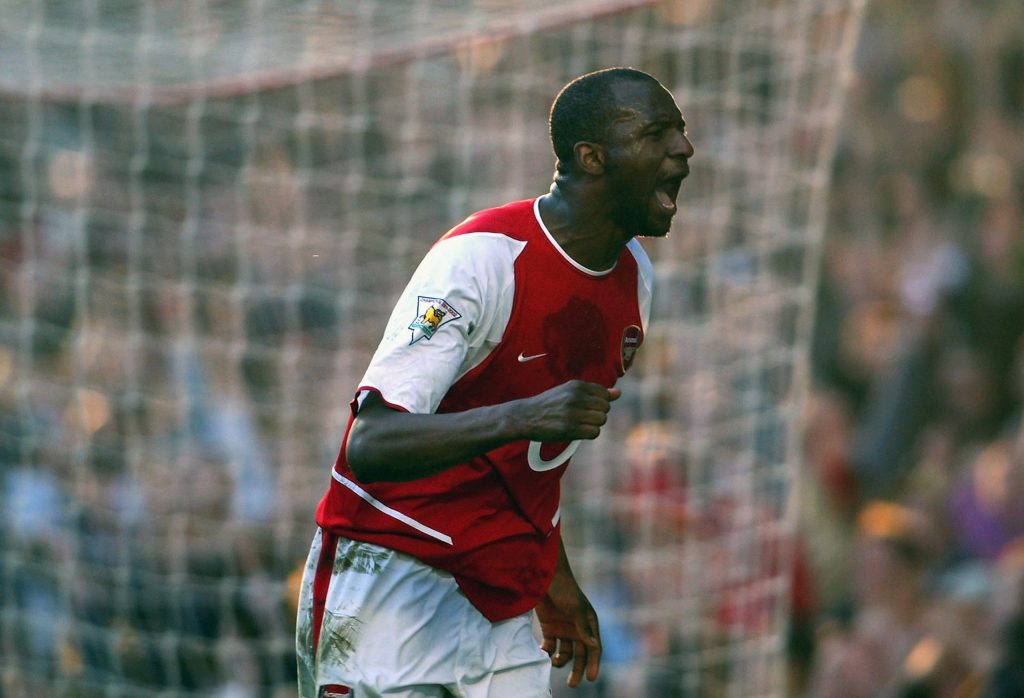 4. Patrick Vieira
Many Arsenal fans will agree when we say Patrick Vieira still hasn't been replaced in north London following his exit in 2005. The French midfielder was instrumental under Arsene Wenger at Highbury, and if it wasn't for him, the Gunners probably wouldn't have dominated English football like they did. It took Arsenal nine years to win another trophy after Vieira's final kick for the club secured the 2005 FA Cup, which says it all really.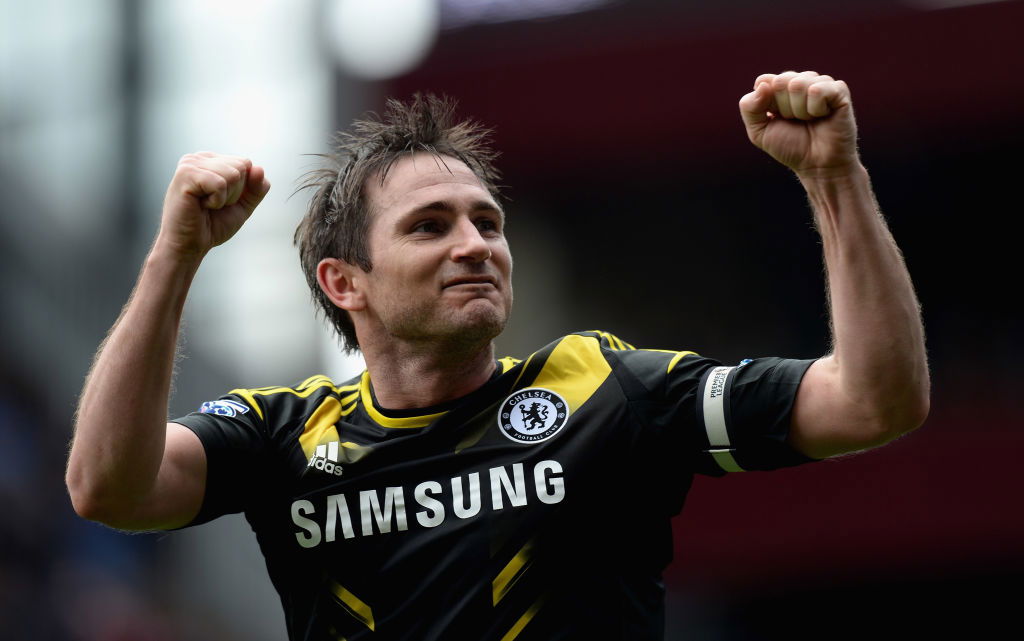 3. Frank Lampard
We've gone with Frank Lampard as the third-best central midfielder in Premier League history. The Chelsea icon was a goalscoring extraordinaire in an attacking midfield role, ending on 177 goals and 102 assists in 609 league appearances. His £11m move from West Ham in 2001 was a piece of brilliance from the Blues, and without Lampard, the club probably wouldn't have been as successful as they were during his 13 years at Stamford Bridge.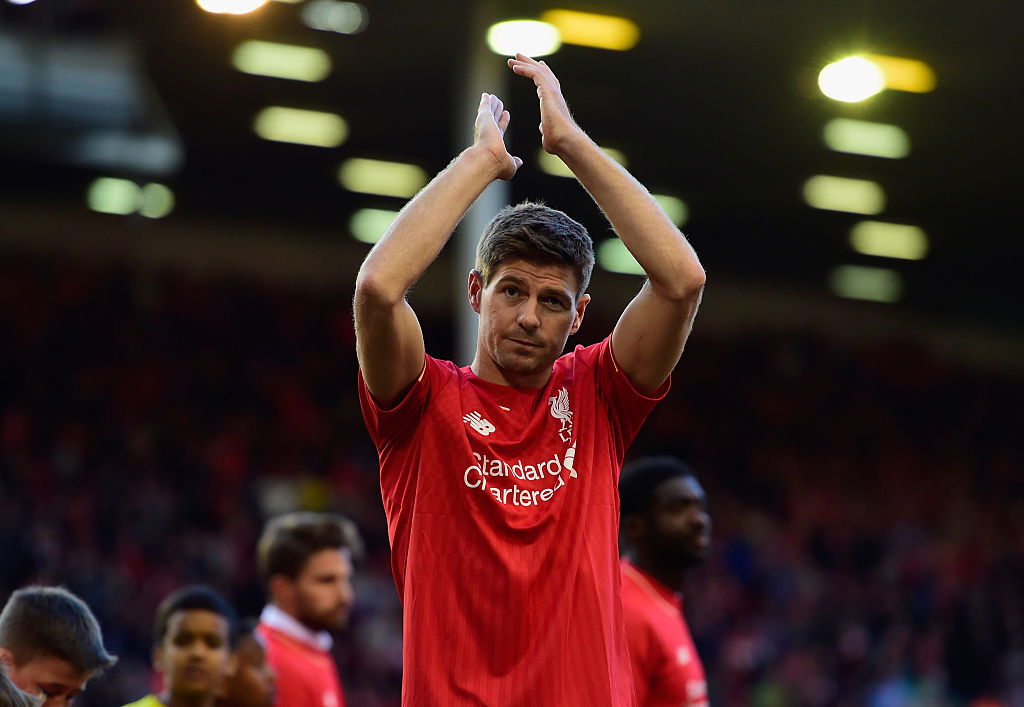 2. Steven Gerrard
Coming in at second is Liverpool legend Steven Gerrard. Rival supporters might define his top-flight career by 'that' slip against Chelsea in 2014, with Gerrard never winning a league title with the Reds. It's a travesty that Gerrard never got his hands on a title at Anfield, but despite that, he was still a real leader who dictated almost every game he played in.
1. Roy Keane
Roy Keane was the driving force behind a brilliant Manchester United side during his 12-year stay at Old Trafford. The Irishman hated losing and his winning mentality, along with his excellent leadership skills, helped United win seven league titles in 10 seasons.
---