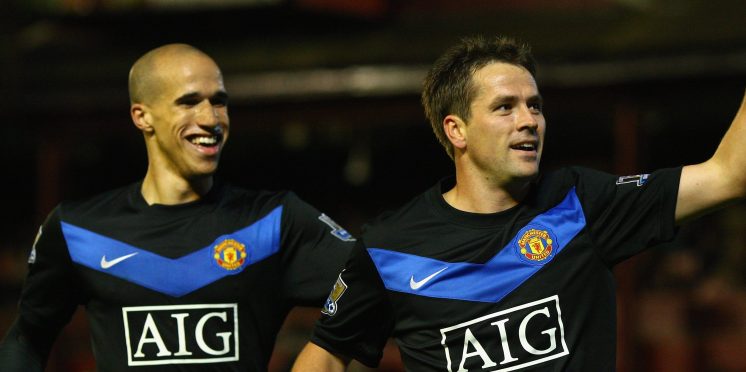 The 50 most bizarre signings from the Premier League's 'Big Six'
Over the years, Arsenal, Chelsea, Liverpool, Manchester City, Manchester United and Tottenham have splashed the cash on several stars from all across the world. However, the 'Big Six' have also caught many off guard with some surprise additions. We've decided to take a look back at the 50 most bizarre signings from the Premier League's 'Big Six'…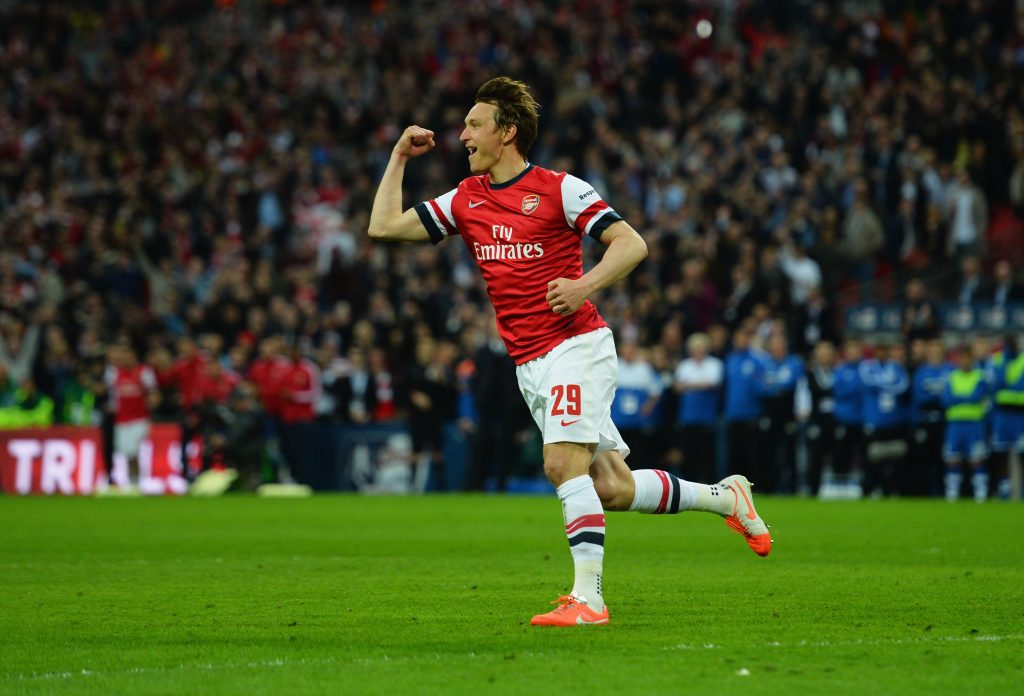 Kim Källström – Arsenal
Arsenal have had their fair share of strange signings, but their decision to sign Kim Källström on loan in 2014 probably outdoes the rest! An ageing midfielder, Källström struggled to get fit and made just four appearances for the Gunners.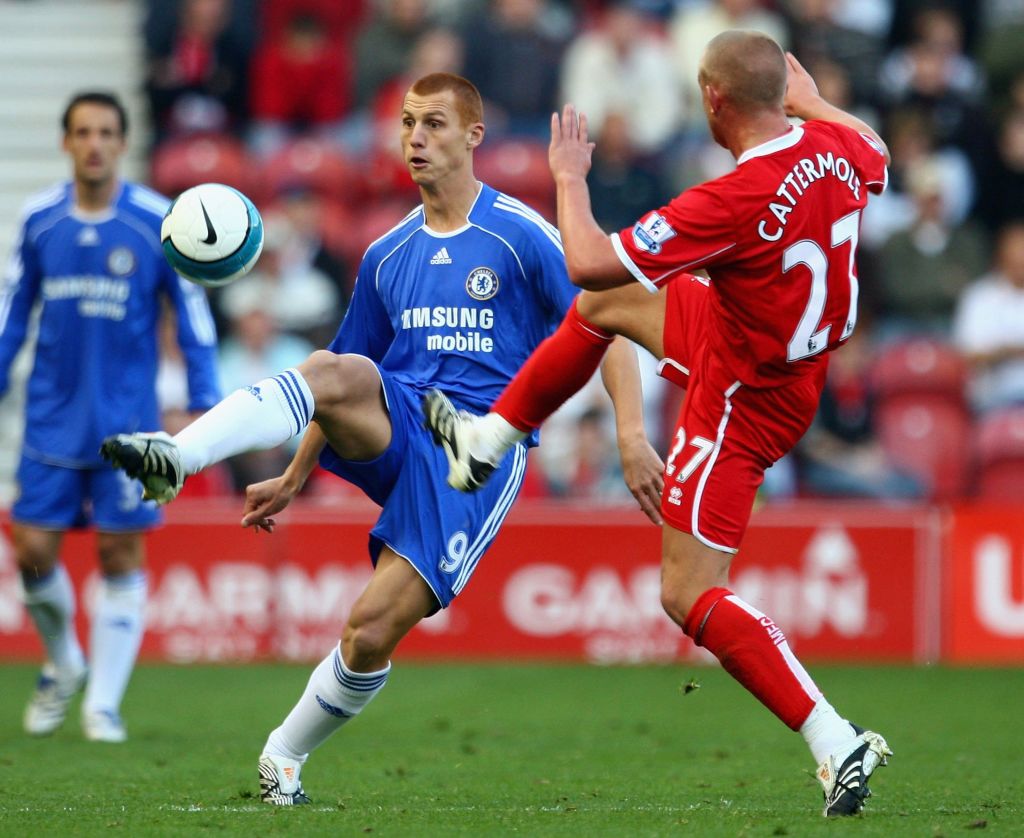 Steve Sidwell – Chelsea
Steve Sidwell at Chelsea wearing the No.9 shirt, yep, that happened! The Blues signed the midfielder from Reading in 2007, and despite his impressive stint with his former club, Sidwell couldn't live up to expectations at Stamford Bridge and left after 12 months.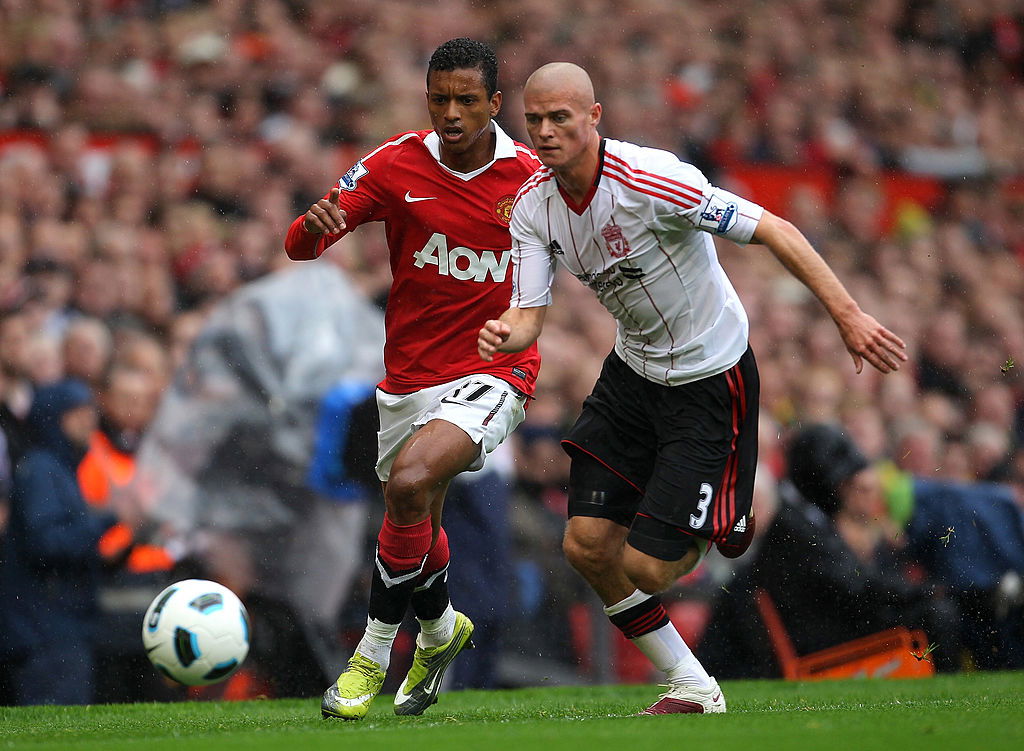 Paul Konchesky – Liverpool
Roy Hodgson's Liverpool stint was probably summed up by the signing of left-back Paul Konchesky. Hodgson thought Konchesky could replicate his impressive Fulham form at Anfield – he couldn't.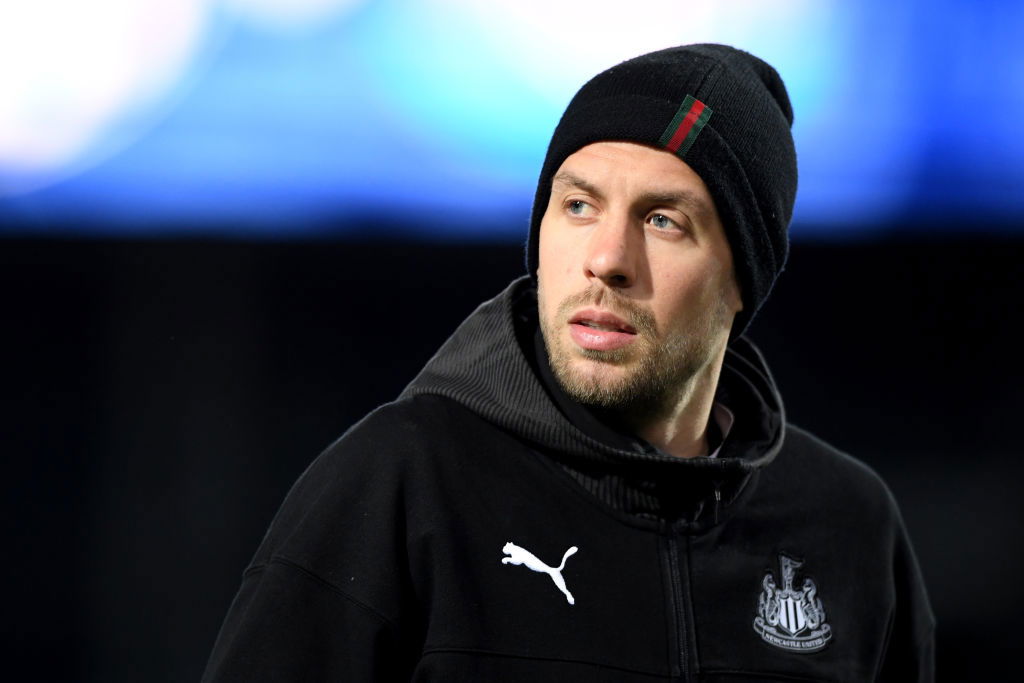 Florian Lejeune – Manchester City
Florian Lejeune now plies his trade with Newcastle United, and it'll come as a surprise to many that he was actually on the books with Manchester City in 2015. He was immediately loaned back to Girona before being sold to Eibar 12 months later and probably never stepped foot in Manchester during that time!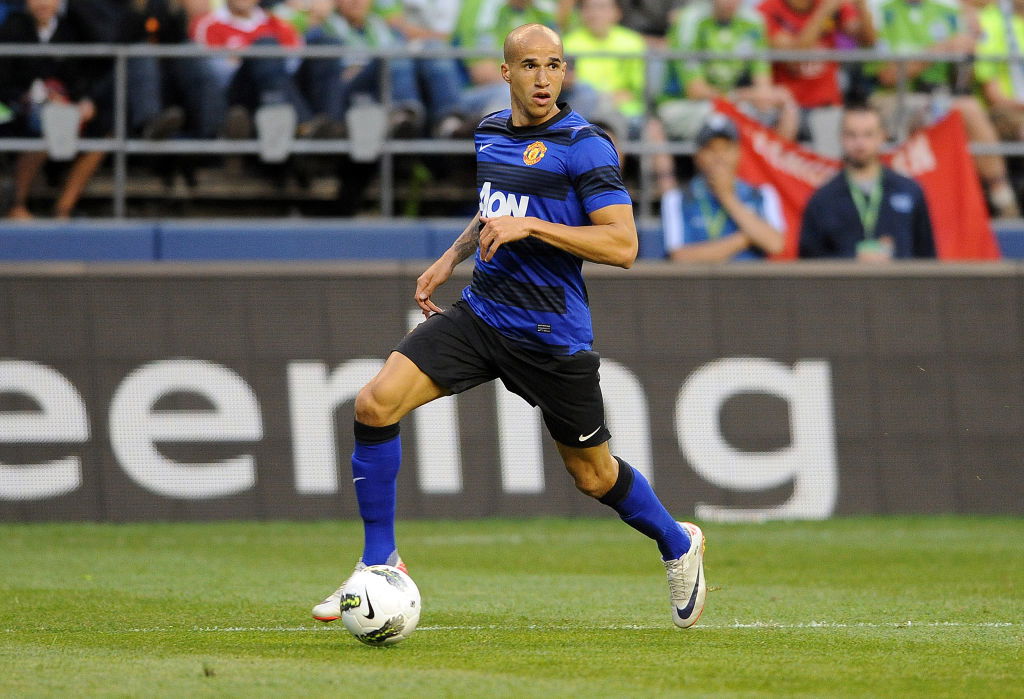 Gabriel Obertan – Manchester United
Manchester United were after a new star winger when Cristiano Ronaldo left for Real Madrid in 2009, and they ended up with Gabriel Obertan. The Frenchman's Old Trafford arrival surprised some, and he only made a handful of appearances for the Red Devils before joining Newcastle two years later – one to forget.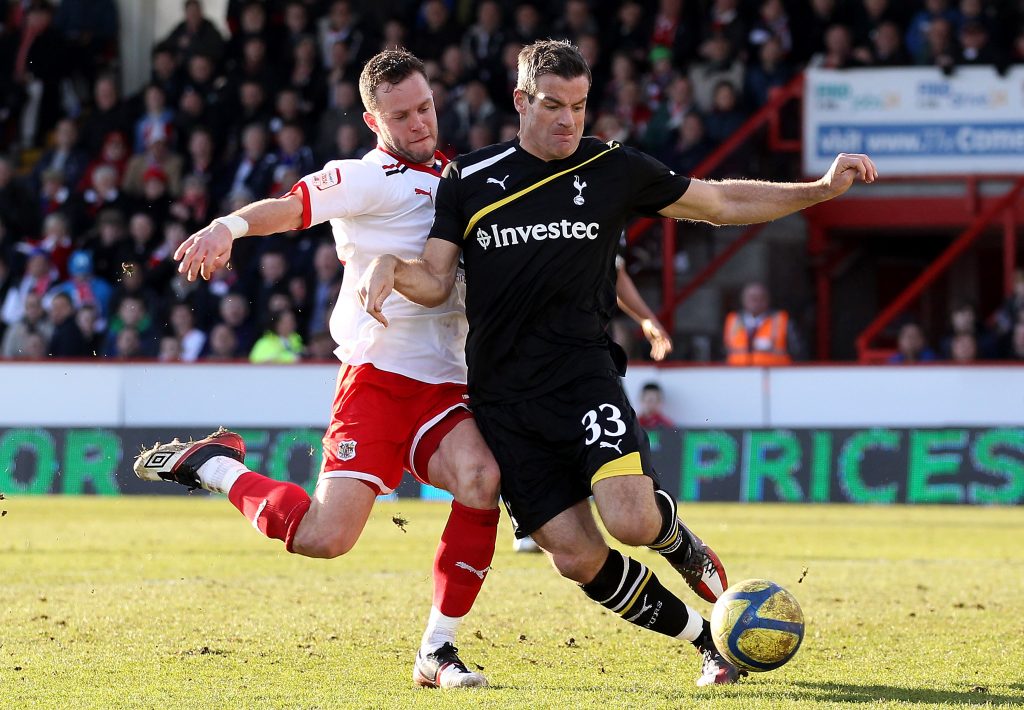 Ryan Nelsen – Tottenham
Harry Redknapp's Tottenham side were challenging for a top-four finish during the 2011/12 season, and Redknapp decided to bring in the ageing Ryan Nelsen to help Spurs push for Champions League football. It didn't work out and Nelsen was in management less than 12 months into his Tottenham deal!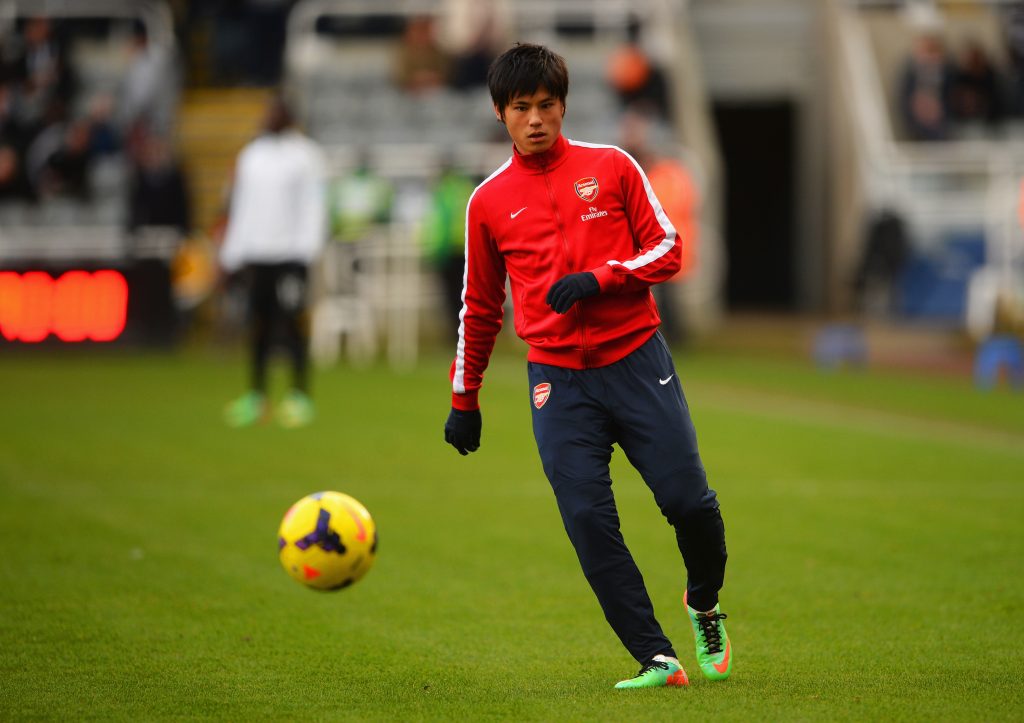 Ryo Miyaichi – Arsenal
Arsene Wenger was known for bringing some of the best young talents to north London, but his call to sign Japanese winger Ryo Miyaichi in 2011 was bizarre. The Gunners signed Miyaichi from an actual high school, so it's no surprise to learn that his Emirates career didn't last long!
Papy Djilobodji – Chelsea
Jose Mourinho was unsure of who Papy Djilobodji was when Chelsea signed him in 2015, and nobody really knows who was at the centre of the deal. What we do know is that he wasn't worth whatever fees the Blues paid for the defender!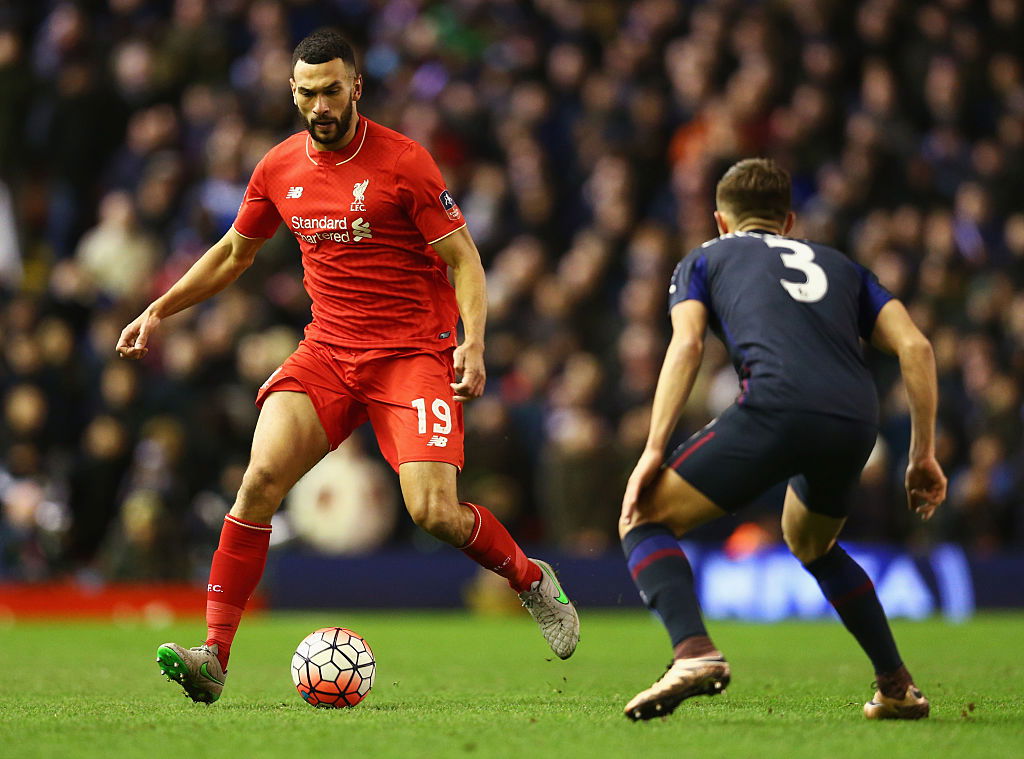 Steven Caulker – Liverpool
Jurgen Klopp hasn't made many mistakes as Liverpool boss, but signing Steven Caulker on loan from QPR is probably his biggest! Only Klopp knows why he preferred to use the centre-back as an emergency striker from the bench!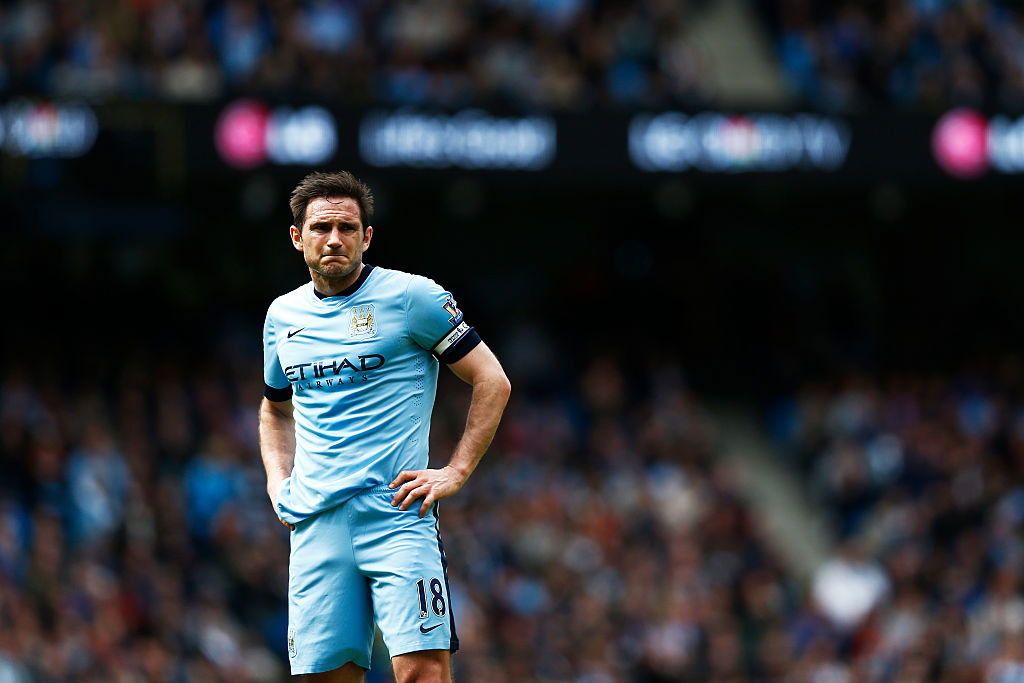 Frank Lampard – Manchester City
Frank Lampard's sneaky detour to Manchester City in 2014 caught many around the footballing world off guard. He spent one season at the Etihad prior to his move to New York City, and of course, scored against former side Chelsea!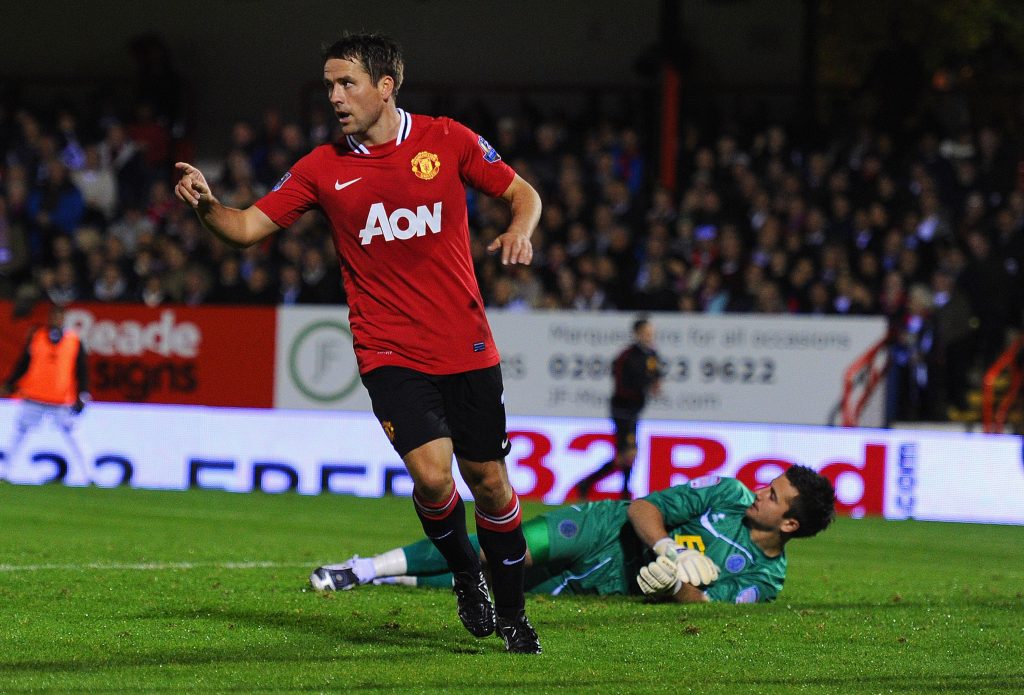 Michael Owen – Manchester United
Michael Owen's career was edging towards its conclusion in 2009 due to various injury issues, so it was a real shock to see Manchester United move for the former Liverpool man. He was given the famous No.7 shirt at Old Trafford and scored that derby winner a few months into his United stay. He probably did better than anyone could have imagined.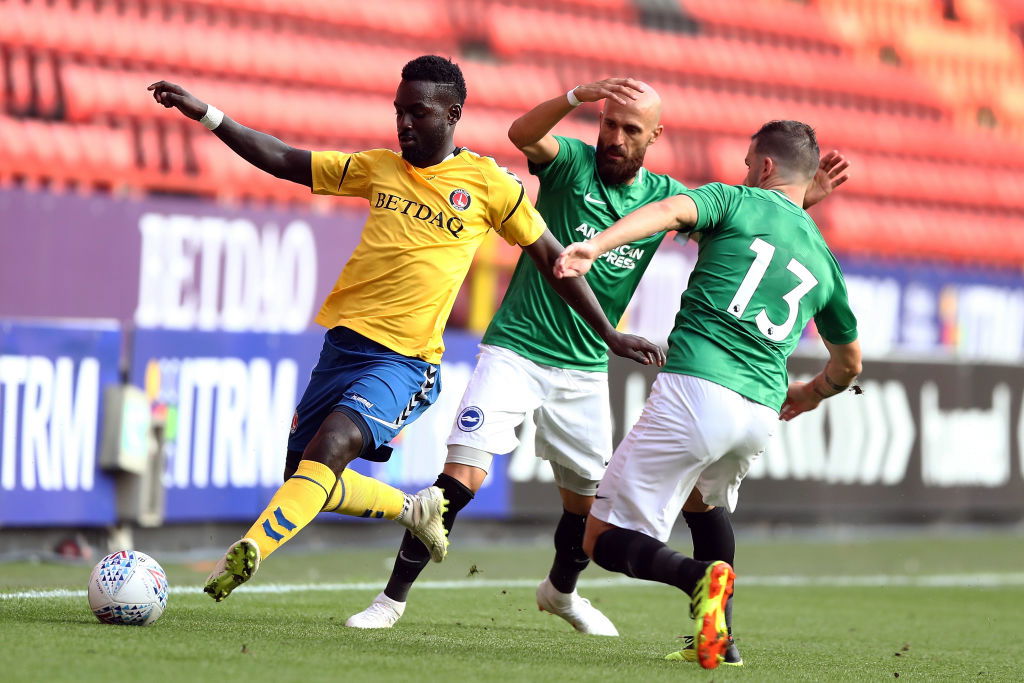 Simon Dawkins – Tottenham
Arguably one of Tottenham's strangest ever signings came in 2011 when they brought in Simon Dawkins. The winger came through Spurs' academy before being released in 2009 and didn't do much in the professional scene during his two-year absence away from White Hart Lane. Why Tottenham thought it would be a good idea to bring him back we don't know!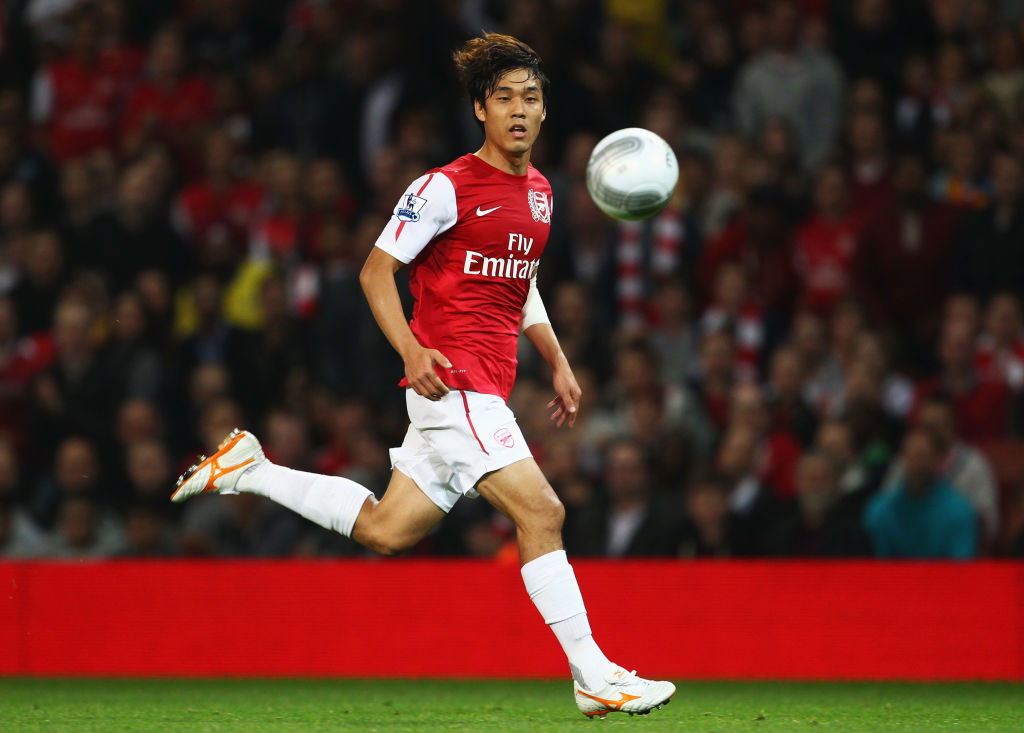 Park Chu-Young – Arsenal
Arsenal had previous success in signing a young attacker from Monaco when they brought in Thierry Henry. The Gunners were hoping for a similar outcome with Park Chu-Young in 2011, but that was never going to work and he made just one league appearance in three years!
Chris Sutton – Chelsea
Chelsea's decision to pay Blackburn Rovers £10m for Chris Sutton in 1999 was strange. His struggles in front of goal continued at Stamford Bridge, and he left for Celtic 12 months on, where he finally got back to his best. Four goals in two seasons in the Premier League makes you question why the Blues paid a then club-record fee for the forward.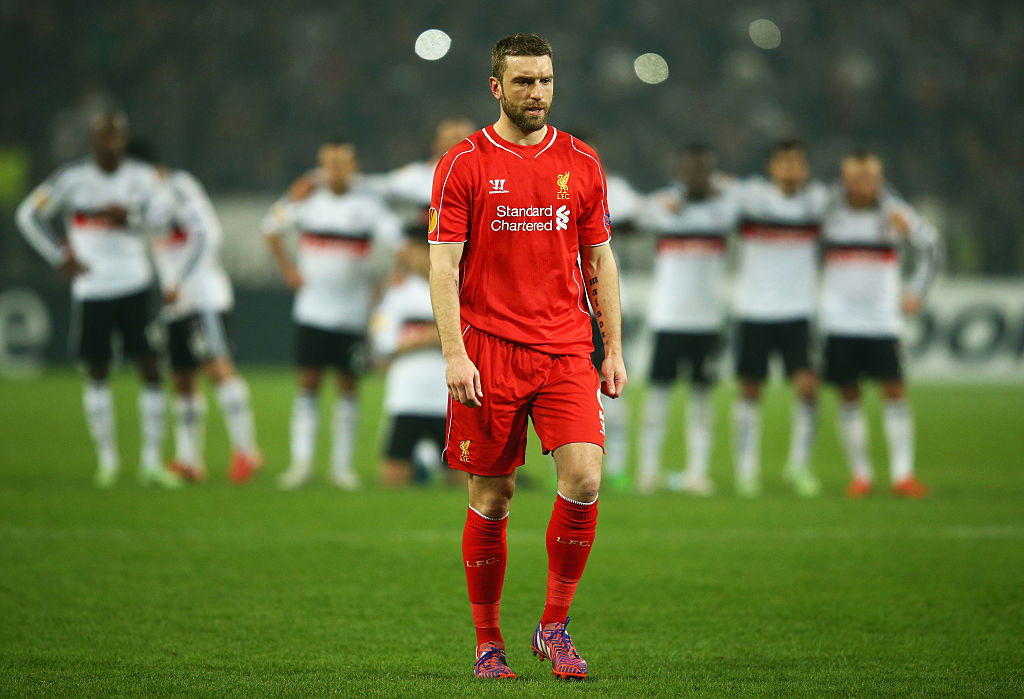 Rickie Lambert – Liverpool
Liverpool were on the up once again in 2014, and appeared to have the funds to make a high-profile attacking signing. However, they ended up bringing in Southampton's Rickie Lambert, and despite his impressive five-year stint with the Saints, he struggled at Anfield, scoring just three goals during his 12-month stay.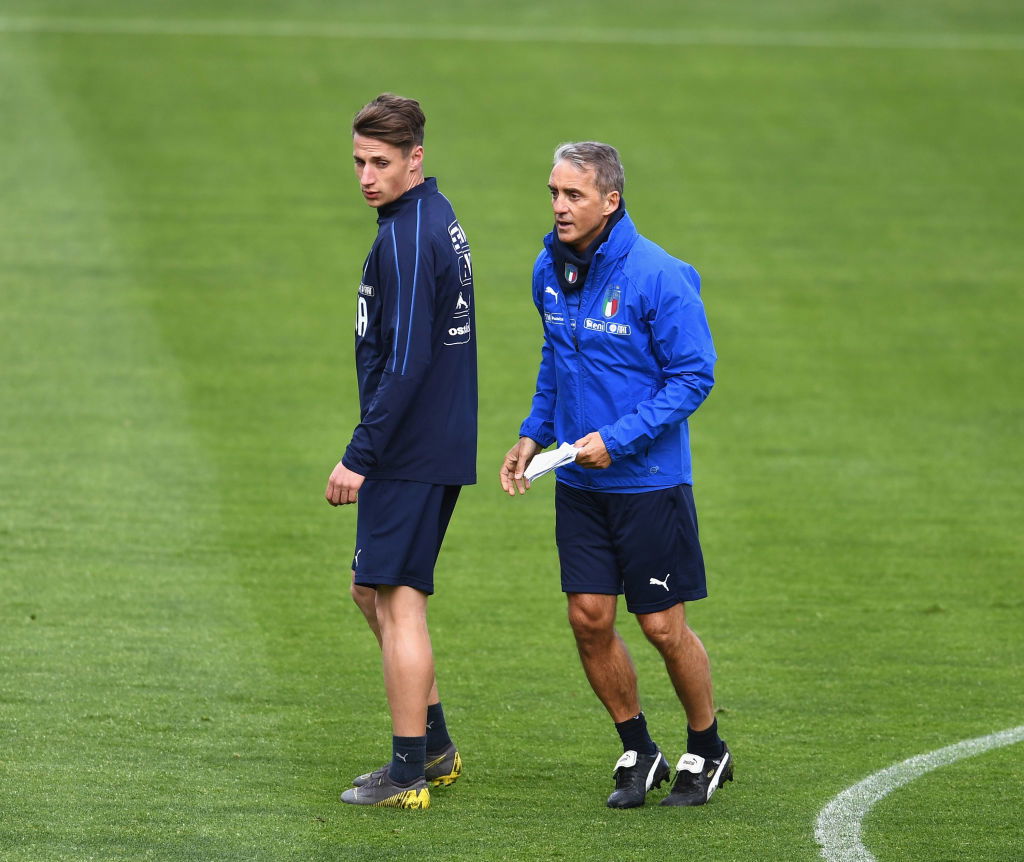 Andrea Mancini – Manchester City
No prizes for guessing who gave Andrea Mancini a lucrative Manchester City deal in 2010, his father, then City boss Roberto Mancini. The midfielder was never good enough to turn out for the club and left after his contract expired in 2012.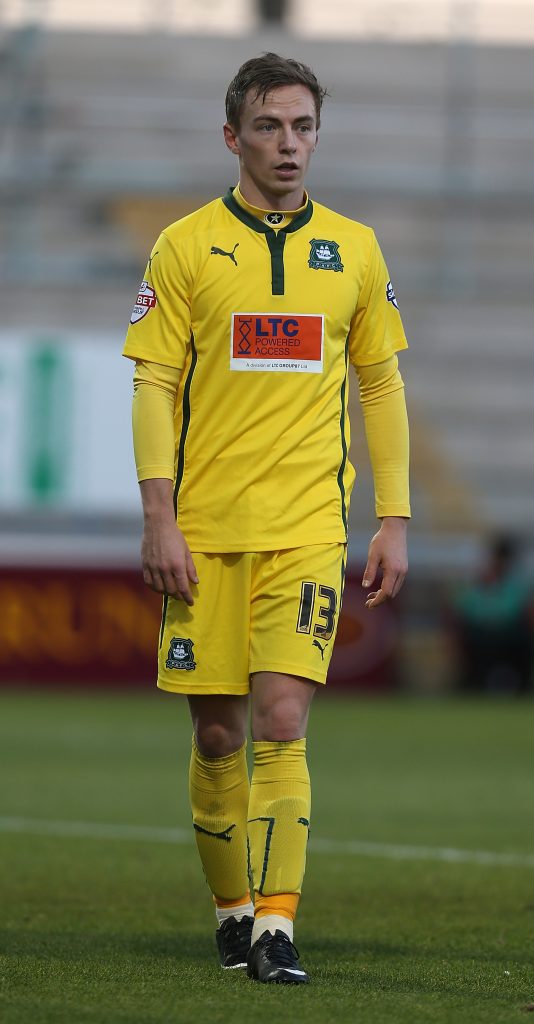 Andy Kellett – Manchester United
Manchester United fought off competition from Plymouth Argyle to sign midfielder Andy Kellett from Bolton Wanderers in 2015. Enough said.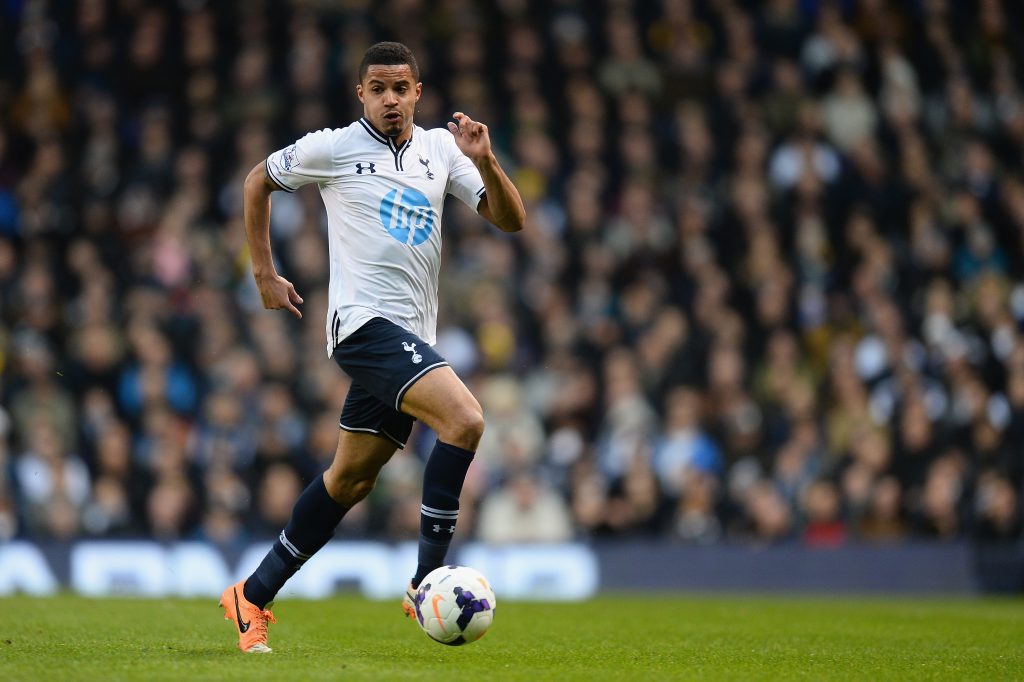 Zeki Fryers – Tottenham
Tottenham fought extremely hard to sign former Manchester United full-back Zeki Fryers in 2013, and to be honest, it wasn't worth the hassle! He played just 16 games before being sold to Crystal Palace.
Yaya Sanogo – Arsenal
Yaya Sanogo has a soft spot in plenty of Arsenal fans hearts following his four-year stint in north London. The French forward failed to follow in the footsteps of Gunners greats Nicolas Anelka and Thierry Henry – but at least he made several supporters laugh!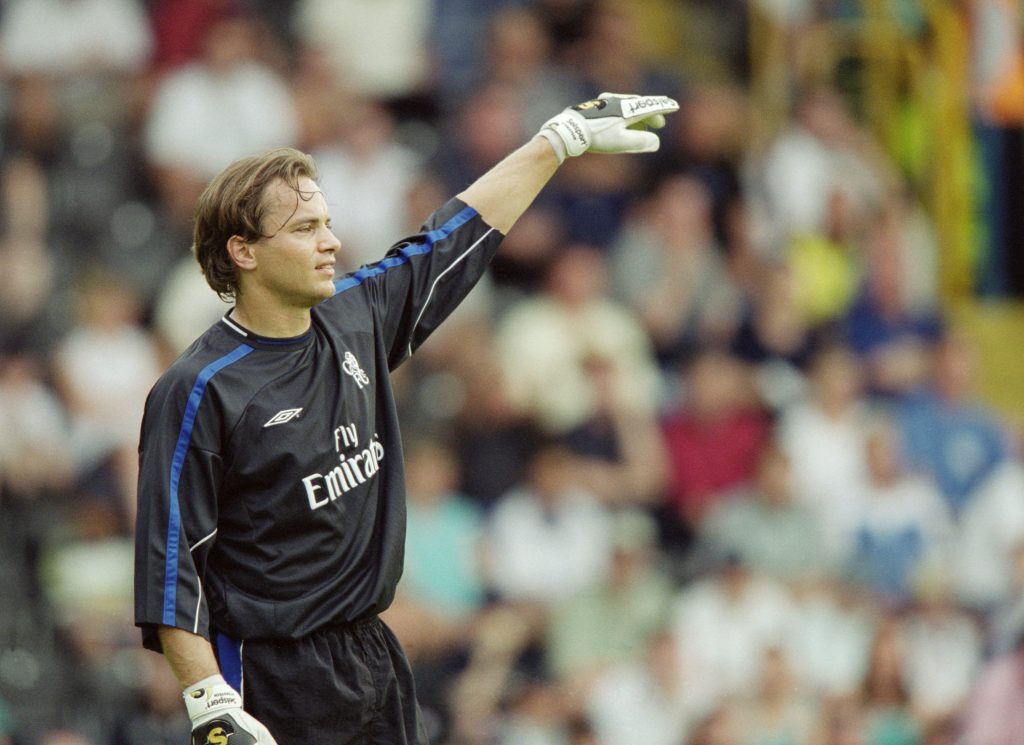 Mark Bosnich – Chelsea
Sir Alex Ferguson labelled Mark Bosnich "a terrible professional", so Chelsea's decision to bring the goalkeeper to Stamford Bridge following his United contract ran out caught many off guard. Bosnich was thought to be on £40,000-a-week in London, which baffled many as the Blues already had three alternative 'keepers on the books!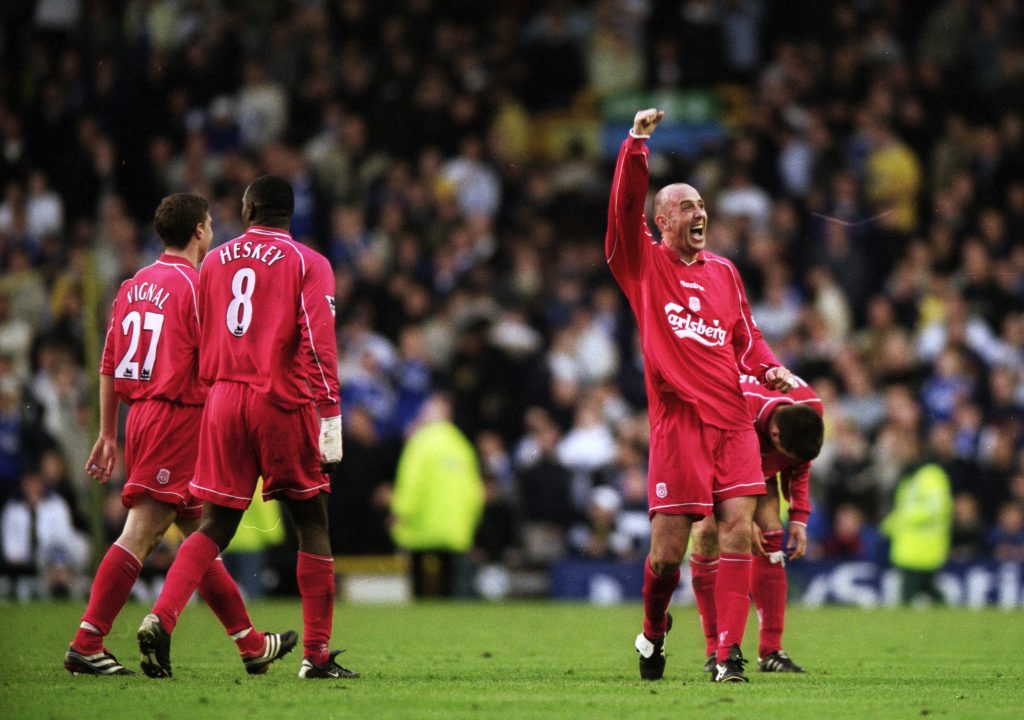 Gary McAllister – Liverpool
Gary McAllister's Liverpool switch in 2000 is arguably the most successful strange signing on our list. He was already 35 when he signed on a free from a mid-table Coventry City side, but went on to help the Reds to three major honours during his two-year Anfield stay.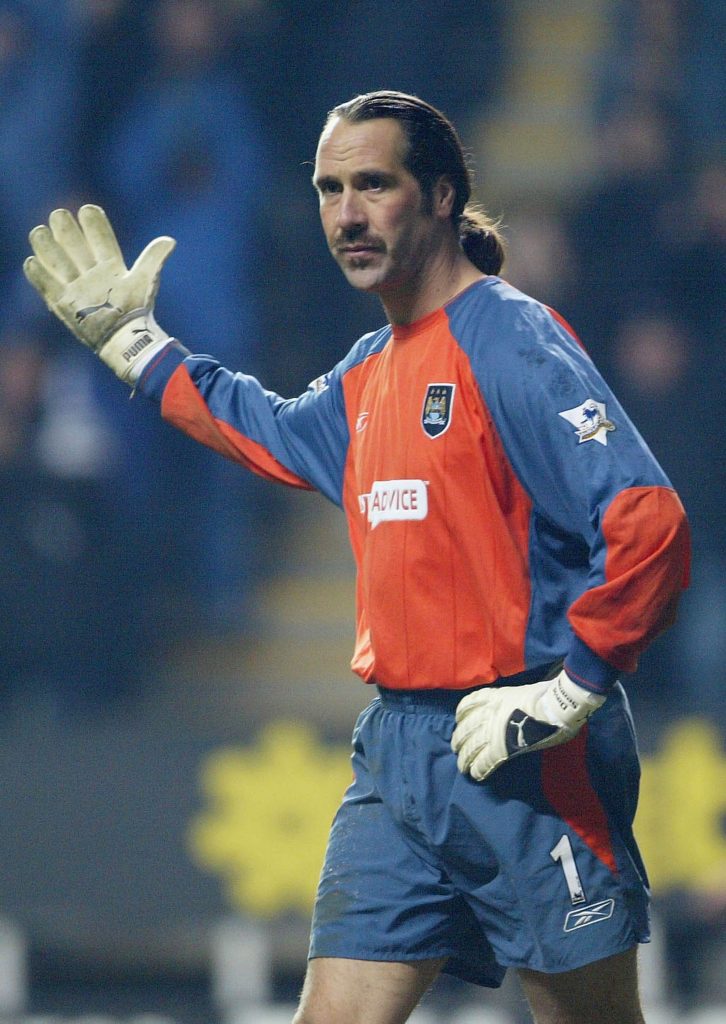 David Seaman – Manchester City
Was there any point in this deal? David Seaman was ready to retire in 2003 before Manchester City offered him a contract. The great goalkeeper was six months into his City deal before hanging up his gloves for good.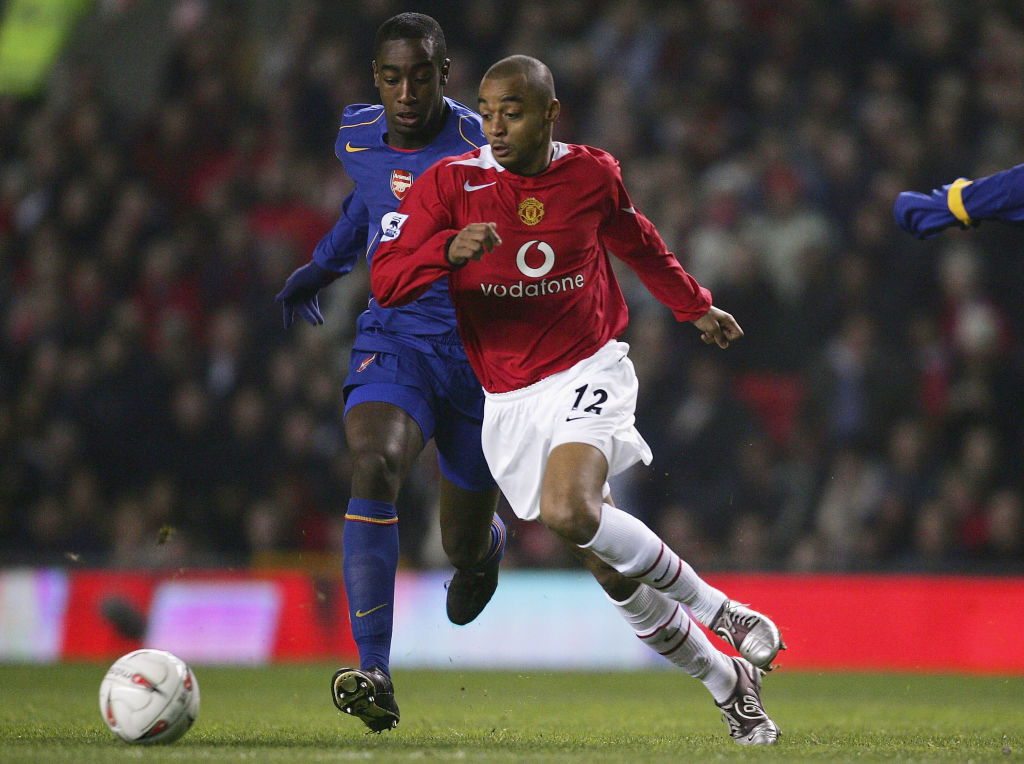 David Bellion – Manchester United
Manchester United decided to sign 20-year-old David Bellion in 2003 from Sunderland. He was the Black Cats' standout performer at the Stadium of Light, however, that wasn't very difficult in what was an awful time for Sunderland! His move to Old Trafford didn't work out at all.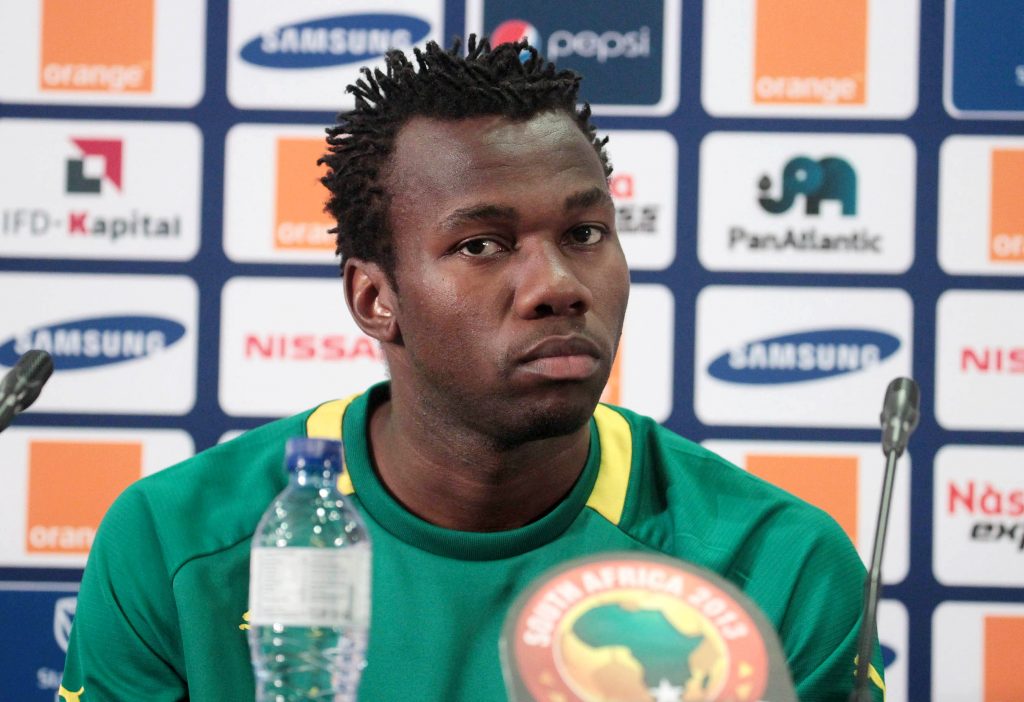 Bongani Khumalo – Tottenham
Bongani Khumalo was a part of South Africa's 2010 World Cup squad, and even though he didn't set the tournament alight, Spurs thought it would be a good decision to sign the midfielder from SuperSport United six months later. Khumalo got his dream move to the Premier League, but it quickly turned into a nightmare as he spent his entire contract out on loan at entire contract flitting between Preston, Reading, Doncaster, Colchester and Thessaloniki!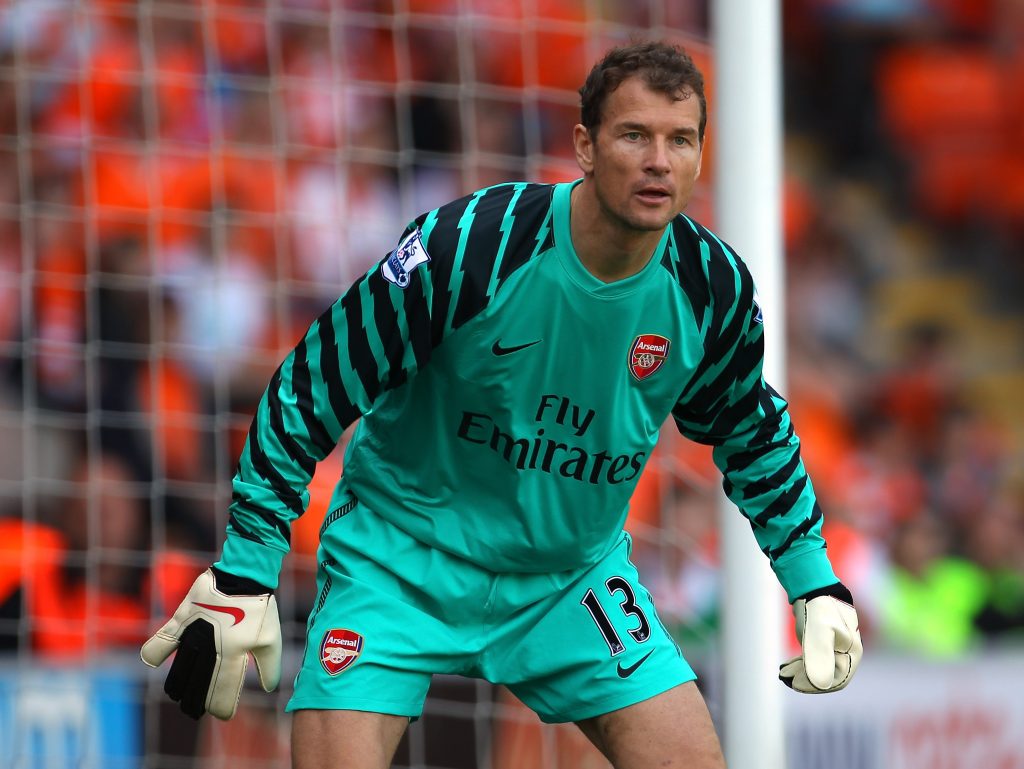 Jens Lehmann – Arsenal
Jens Lehmann's second stint with Arsenal was rather strange. The German was a hero for the Gunners during his first five years in north London but decided to return to the club when he was in his 40s! Re-signing the 'keeper was extremely strange, and he even featured in a Premier League win in his short spell back!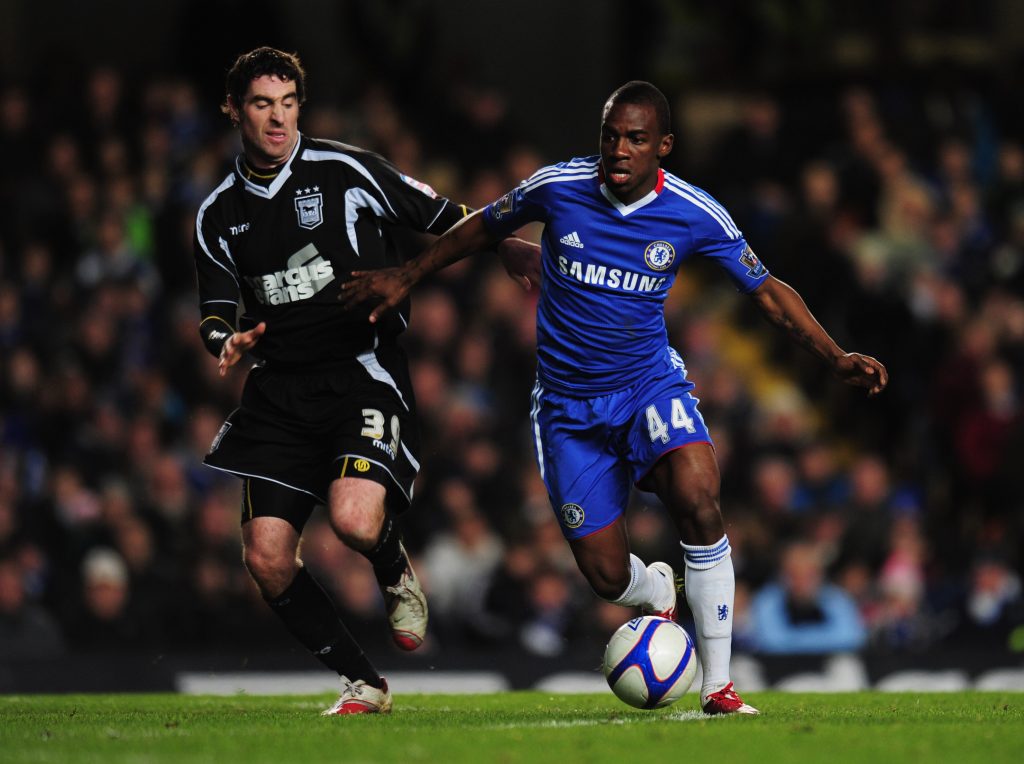 Gael Kakuta – Chelsea
Gael Kakuta's Chelsea transfer in 2009 dragged on for years due to various tapping-up claims, and to be honest, it wasn't worth the hassle! He made six league appearances in as many years and it proved to be a bizarre deal both on and off the pitch.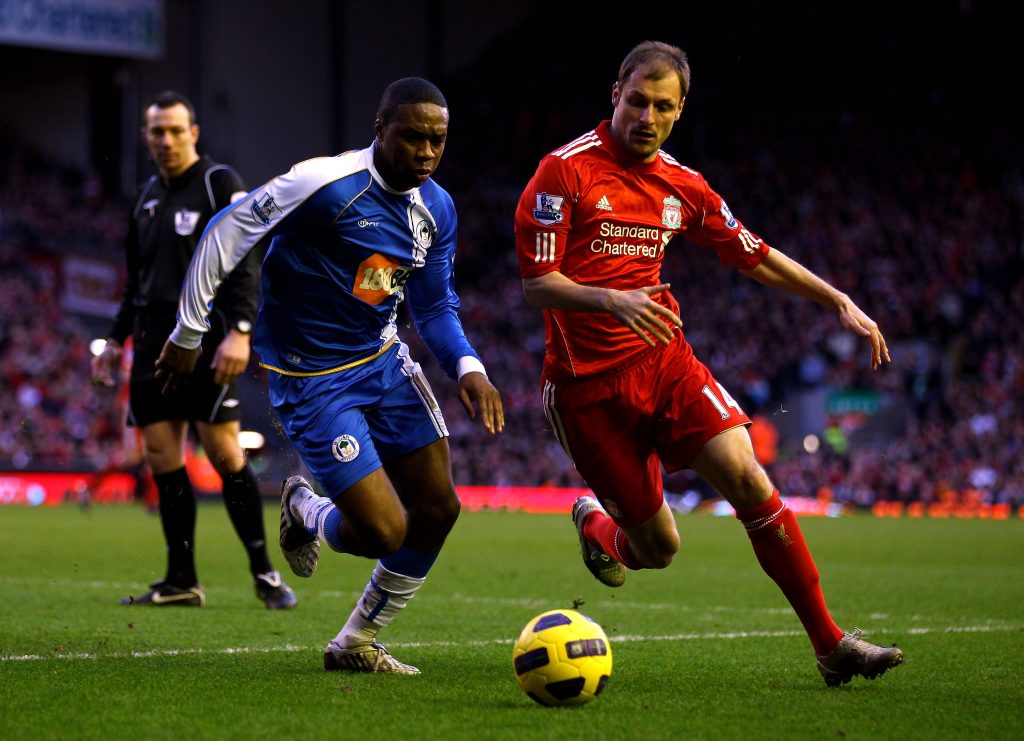 Milan Jovanovic – Liverpool
Rafael Benitez's parting gift to Liverpool in 2010 was to secure a pre-contract agreement for Serbian winger Milan Jovanovic. It seemed rather weird at the time, and he only lasted 12 months at Anfield, making Reds fans laugh for all the wrong reasons.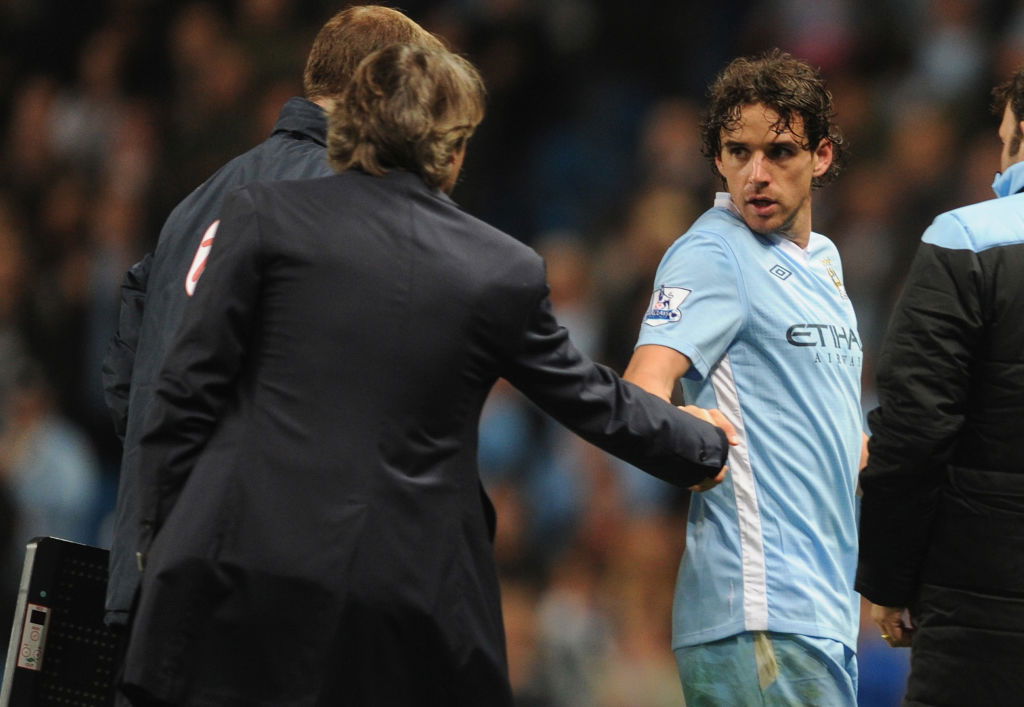 Owen Hargreaves – Manchester City
For some reason, Manchester City decided to take a punt on Owen Hargreaves in 2011 following his underwhelming stint at rivals Manchester United. The midfielder made five appearances in three years prior to his move to the Etihad, and he made turned out just four times in sky blue.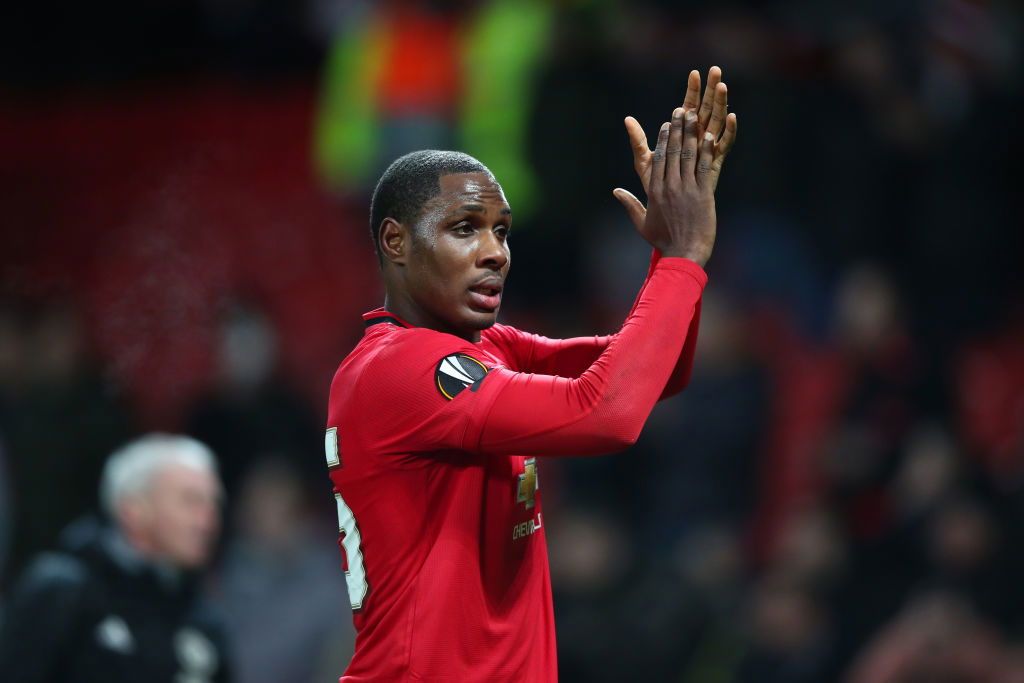 Odion Ighalo – Manchester United
Manchester United's most recent bizarre signing came earlier this year when they decided to sign former Watford striker Odion Ighalo on loan from Chinese side Shanghai Shenhua. To be fair, the Nigerian's start to Old Trafford life has been good, but many found the deadline day move bonkers!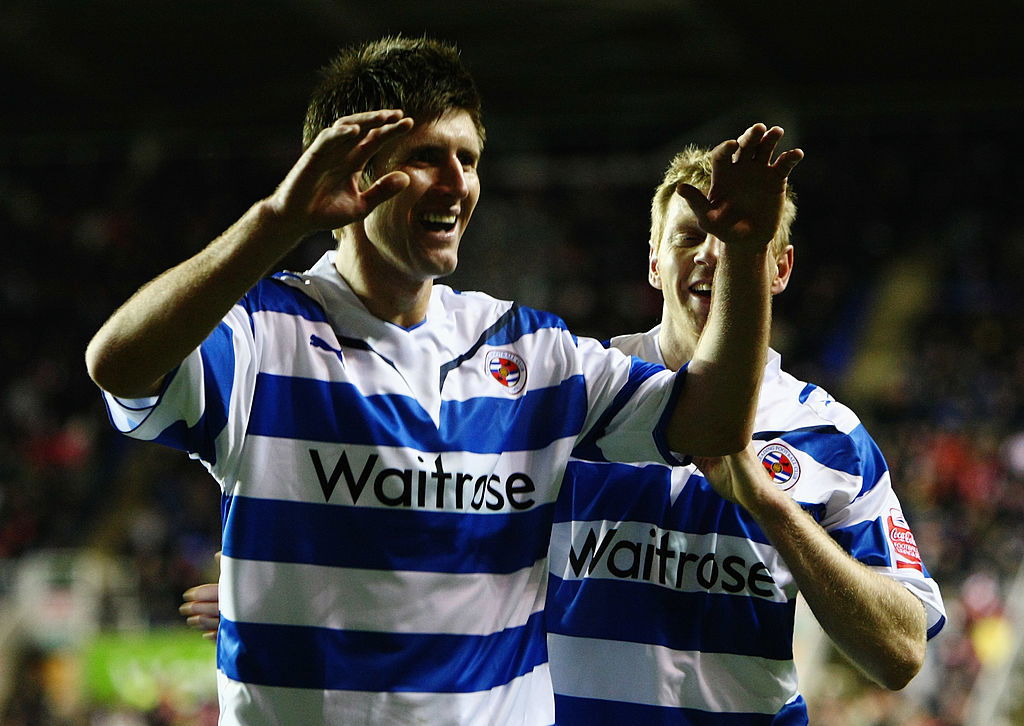 Grzegorz Rasiak – Tottenham
Plenty of raised eyebrows were on show when Tottenham decided to sign striker Grzegorz Rasiak from Derby County in 2005. Their doubts proved to be right, and it was quickly clear to see that the Pole wasn't good enough at White Hart Lane.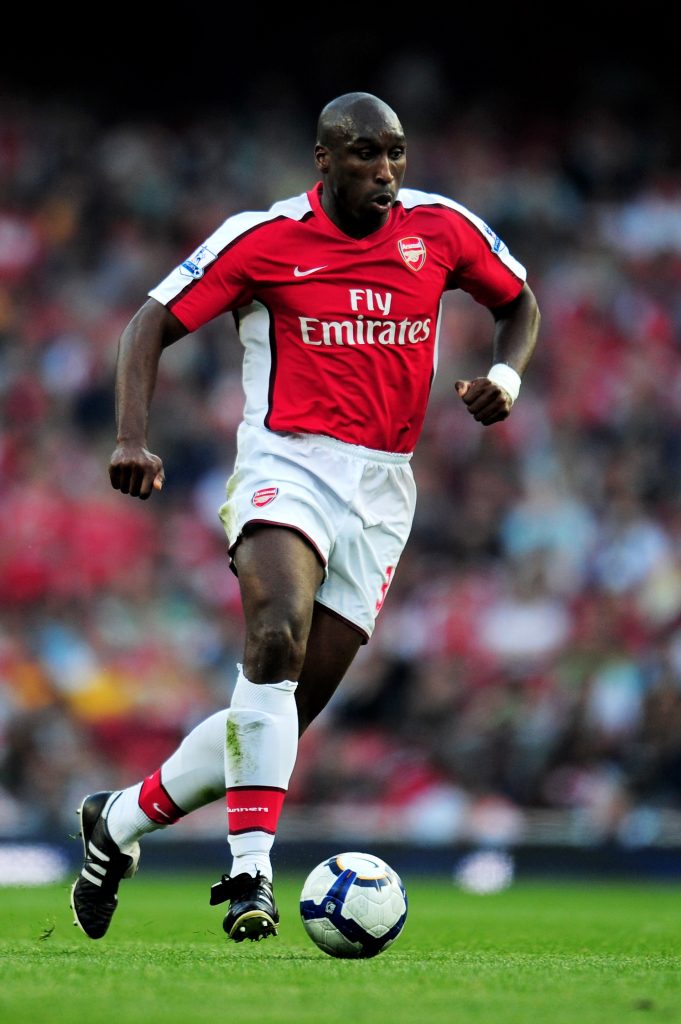 Sol Campbell – Arsenal
Arsenal's decision to sign Sol Campbell on a free from Tottenham was a brilliant piece of business. Signing Campbell on a free from Notts County was the opposite. The central defender returned to the club for a short stint in 2010 which all seemed rather strange.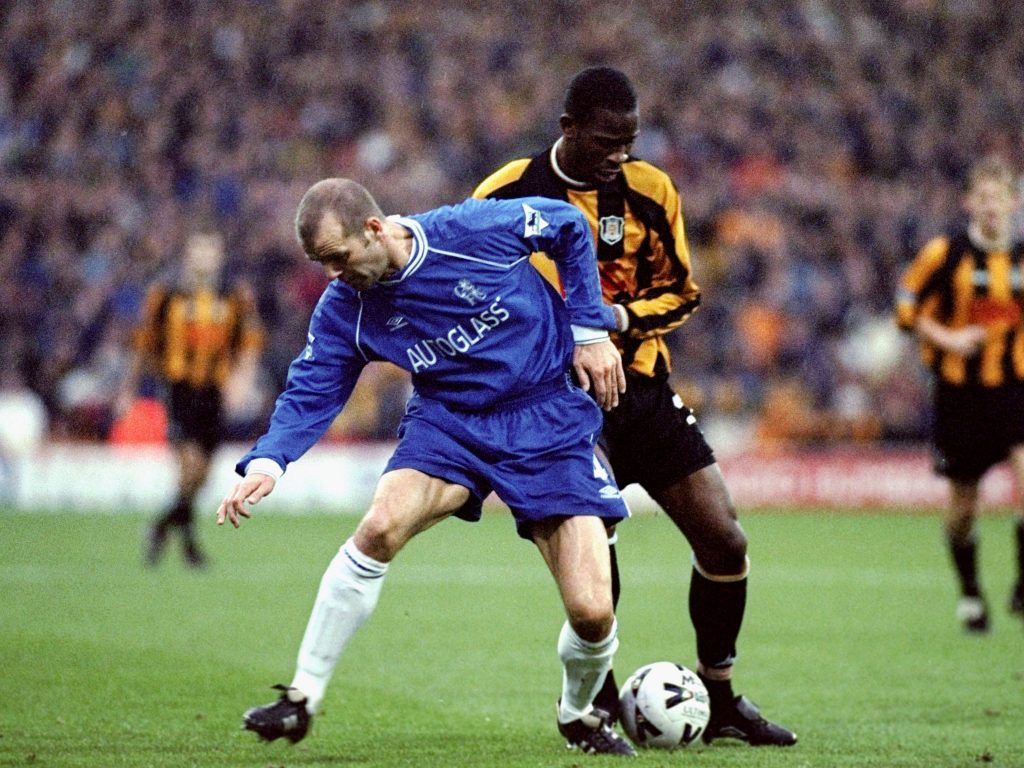 Jes Høgh – Chelsea
John Terry appeared to be ready for first-team action at Stamford Bridge in 1999, but instead of handing the defender a chance, Chelsea decided to bring in Jes Høgh from Fenerbahce. It came as a surprise that the Blues paid a hefty fee for an ageing defender, and really, they'd have been better off giving Terry a chance earlier on!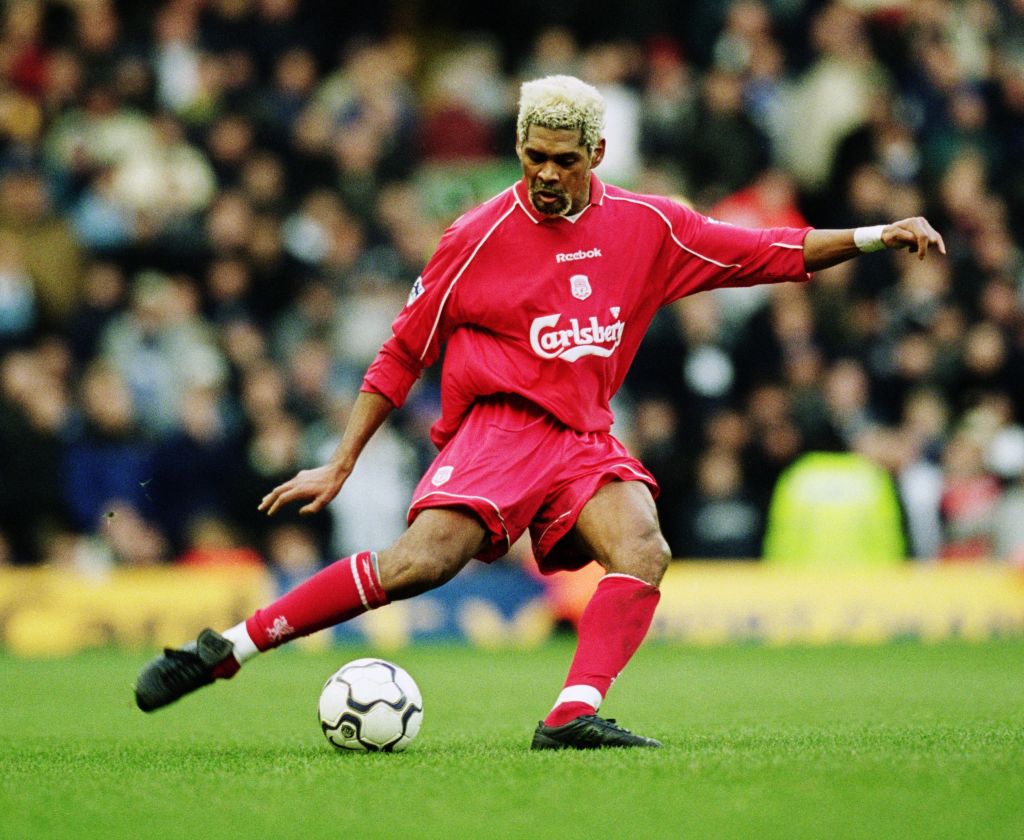 Abel Xavier – Liverpool
Abel Xavier didn't exactly set the Premier League alight during his three-year stay at Everton, so it seemed bizarre that Liverpool signed him on a cut-price transfer months before his Goodison Park contract was set to expire. He turned out just 21 times on the red side of Merseyside – was it really worth it?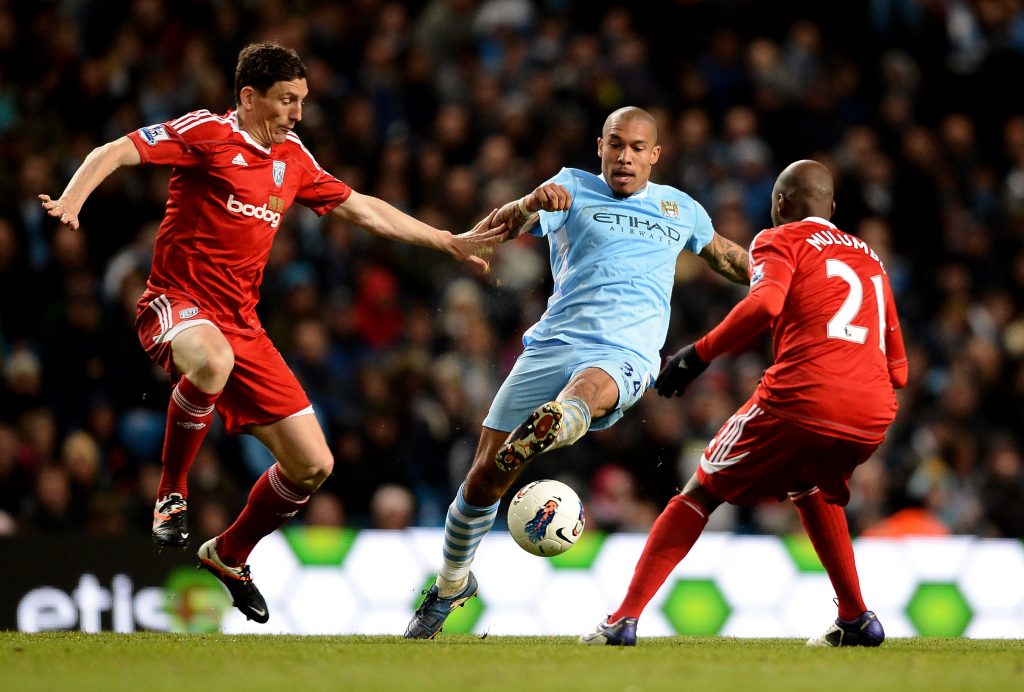 Nigel de Jong – Manchester City
Nigel de Jong's move to Manchester City in January 2009 was bizarre due to the fact they could have signed him for free if they waited six months! Instead, City decided to fork out £16m on the Dutch midfielder.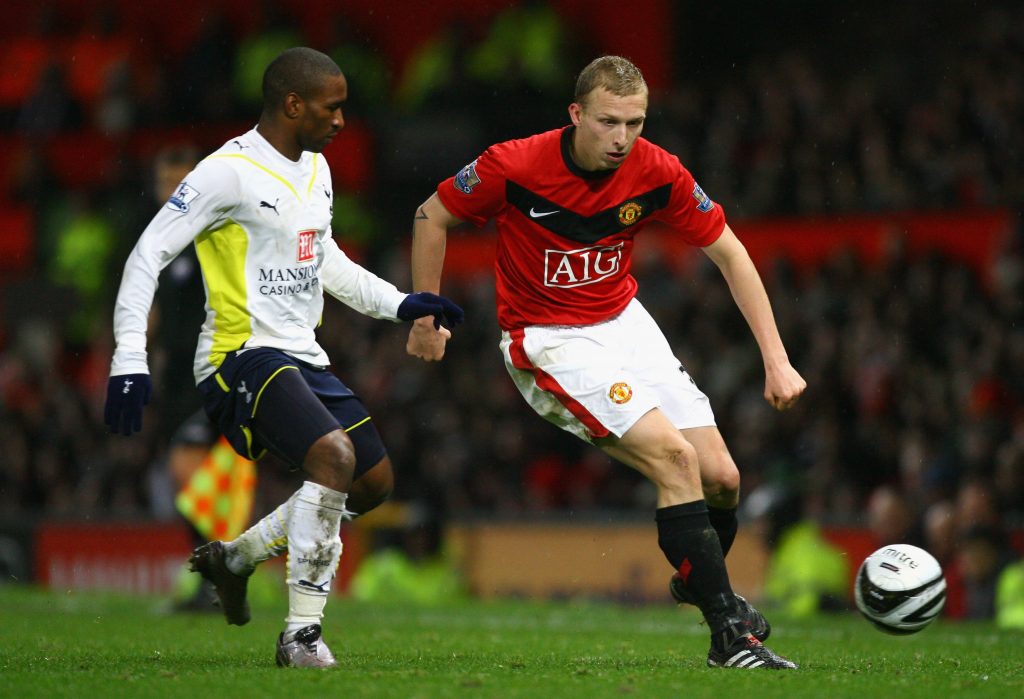 Ritchie De Laet – Manchester United
Ritchie De Laet won the Premier League during his time in England, however, that was with Leicester City in 2016, and his move to Manchester United in 2009 made no sense. He joined from Stoke City after making a grand total of zero appearances for the Potters.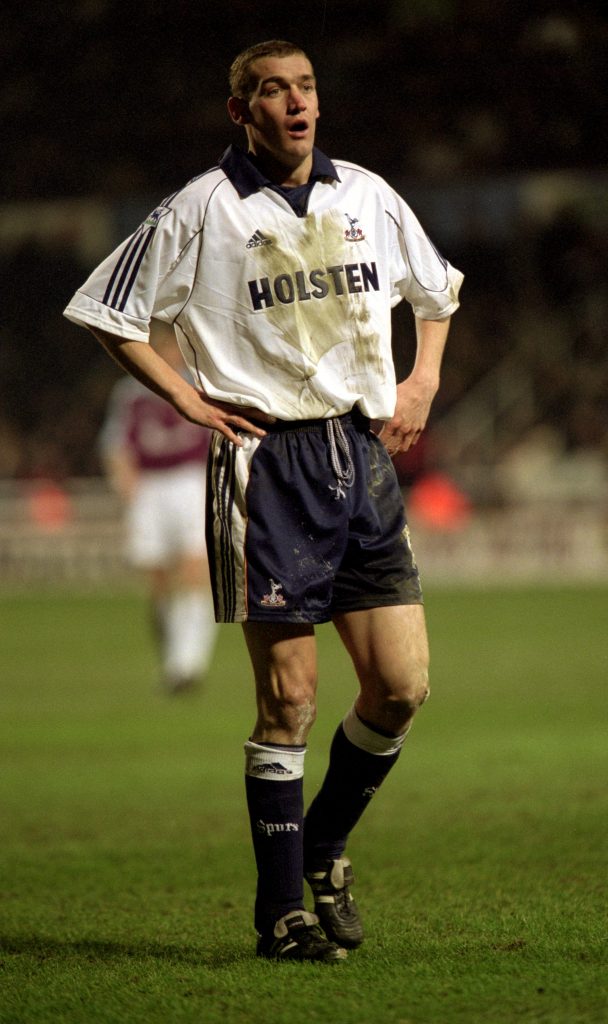 Andy Booth – Tottenham
When you're looking for a goalscorer in the Premier League, it's handy to know that the forward your bringing in has the ability to find the back of the net! Unfortunately for Spurs, they seemed to ignore that and decided to sign Andy Booth on loan from Sheffield Wednesday, who was without a goal in the second-tier in 16 games. It comes as no surprise that the move didn't work out.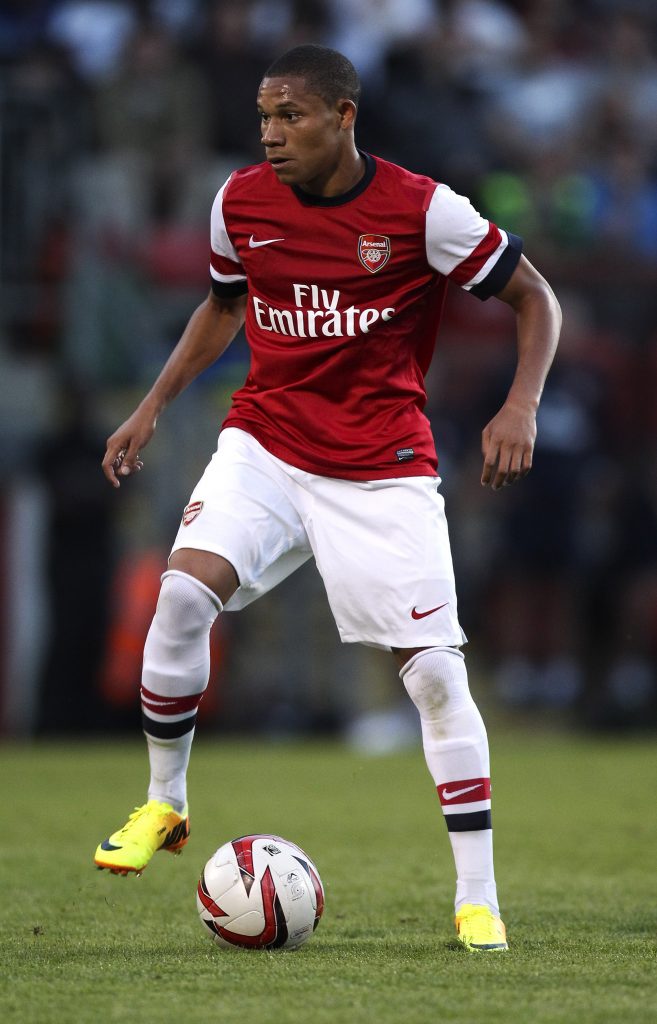 Wellington Silva – Arsenal
Arsenal's call to sign unknown Brazilian Wellington Silva in 2010 had plenty talking at the time, unfortunately, over the years, it was for all the wrong reasons. He was never going to feature regularly under Arsene Wenger, but the Gunners still had him on the books for six seasons!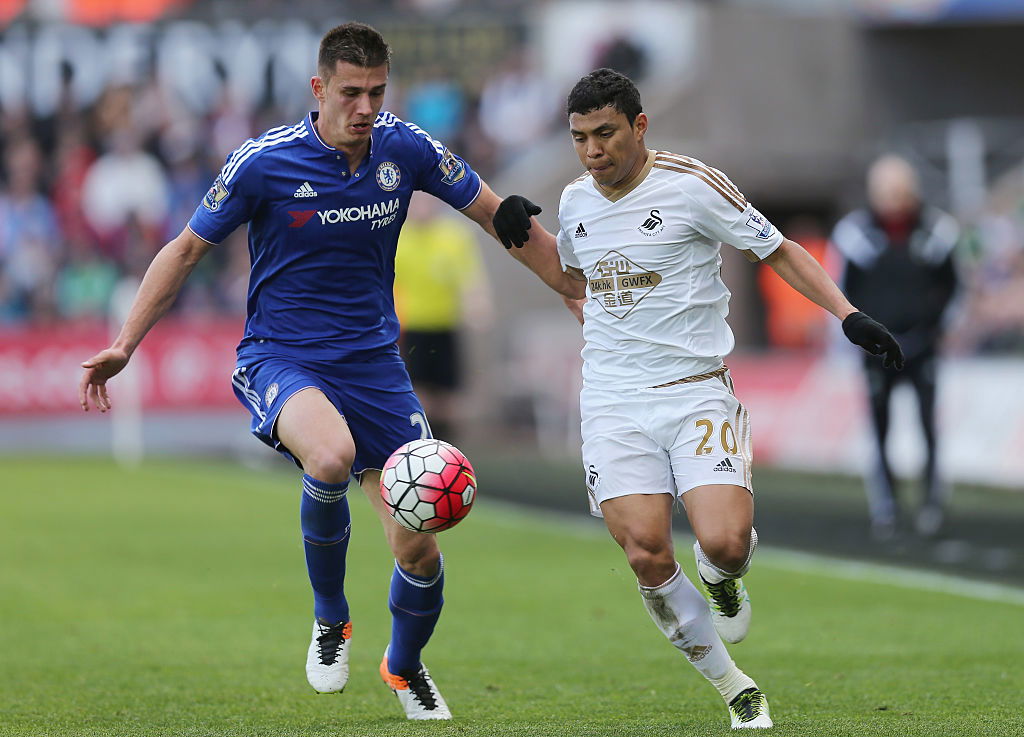 Matt Miazga – Chelsea
Chelsea have been known for signing players from all over the world, only to then loan them out to several sides across a number of years. Matt Miazga is one who has been doing just that over the last four years, and nobody really knows why the Blues brought the defender in from New York Red Bulls in 2016!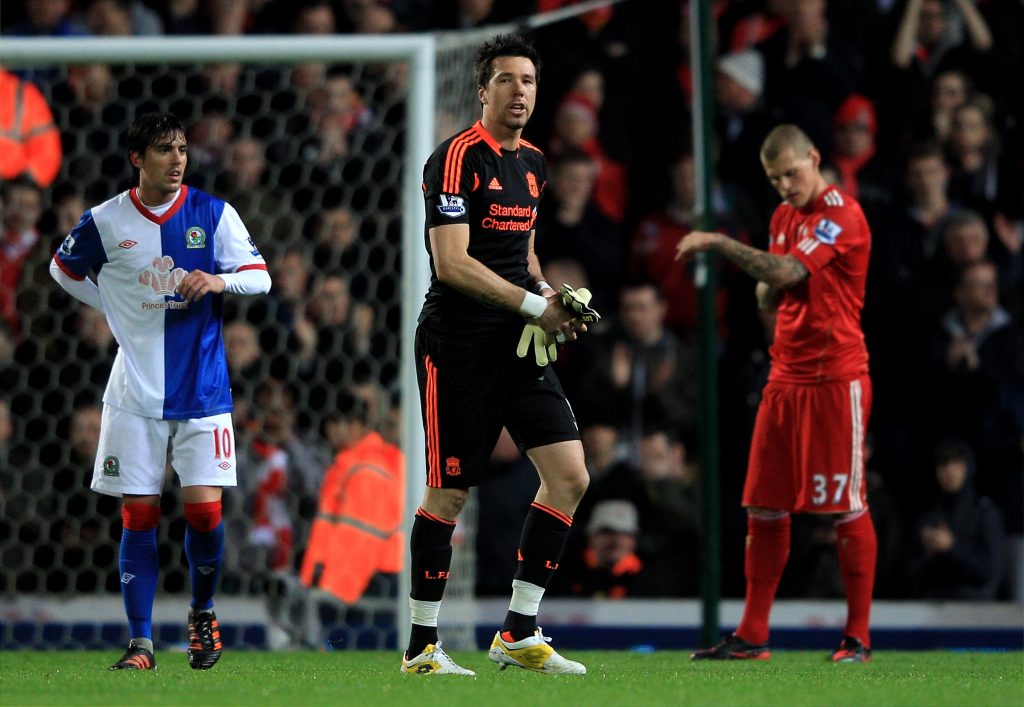 Doni – Liverpool
Signing a goalkeeper who was best known in England for conceding seven against Manchester United probably wasn't the smartest decision Liverpool have ever made. Brazilian Doni arrived from Roma in 2011 but played just four times in two years – thankfully the Reds have had better luck with another Brazilian shot-stopper from Roma in recent years!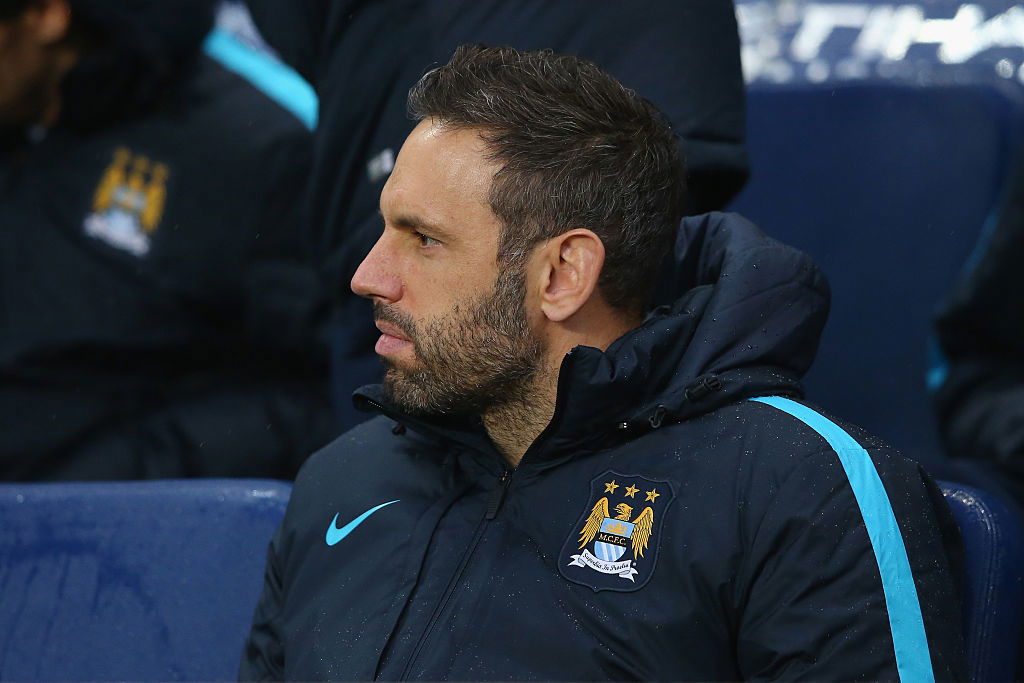 Richard Wright – Manchester City
Richard Wright left Preston North End after a week in 2012 due to homesickness, but he then decided to join Manchester City a few months later! He spent four years at the Etihad and never made an appearance.
Bebe – Manchester United
Bebe and Manchester United endured a strange relationship. The Red Devils could have signed the midfielder for nothing in 2010, but they decided to wait until he joined Vitoria before bringing him to Old Trafford. It was a weird one from the get-go, and it didn't work out.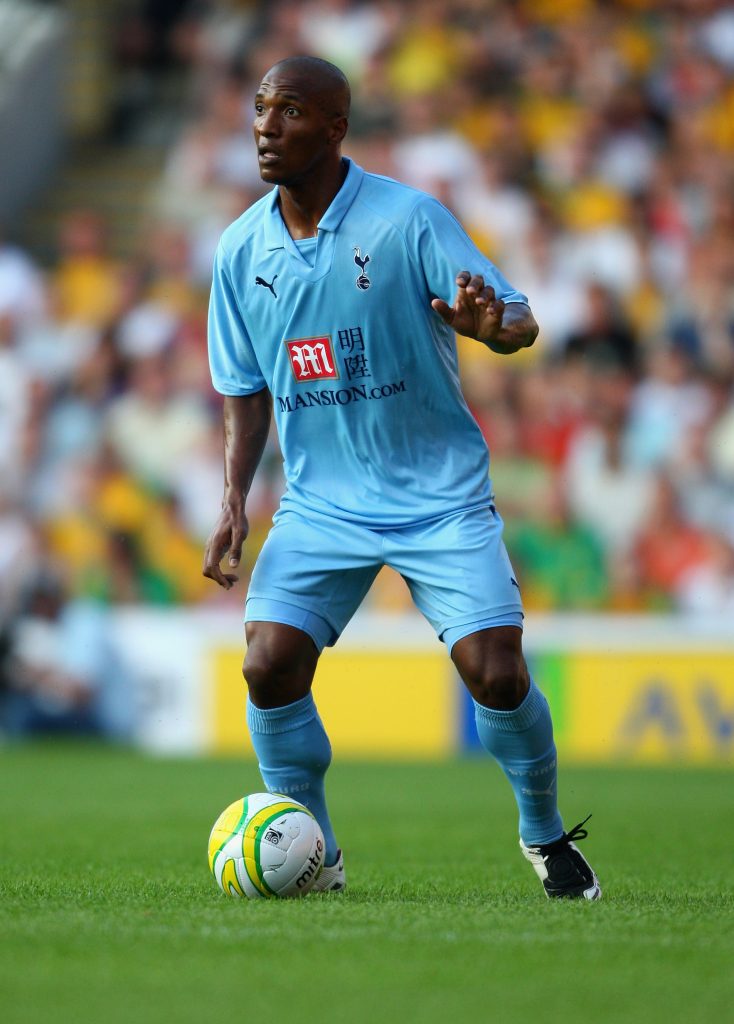 Gilberto – Tottenham
Tottenham's north London rivals Arsenal had an impressive Brazilian called Gilberto on their books for six years, so Spurs thought they'd try their luck by signing Gilberto from Hertha Berlin in 2008. It was a strange move from the get-go, and Tottenham didn't get the best out of the Brazilian.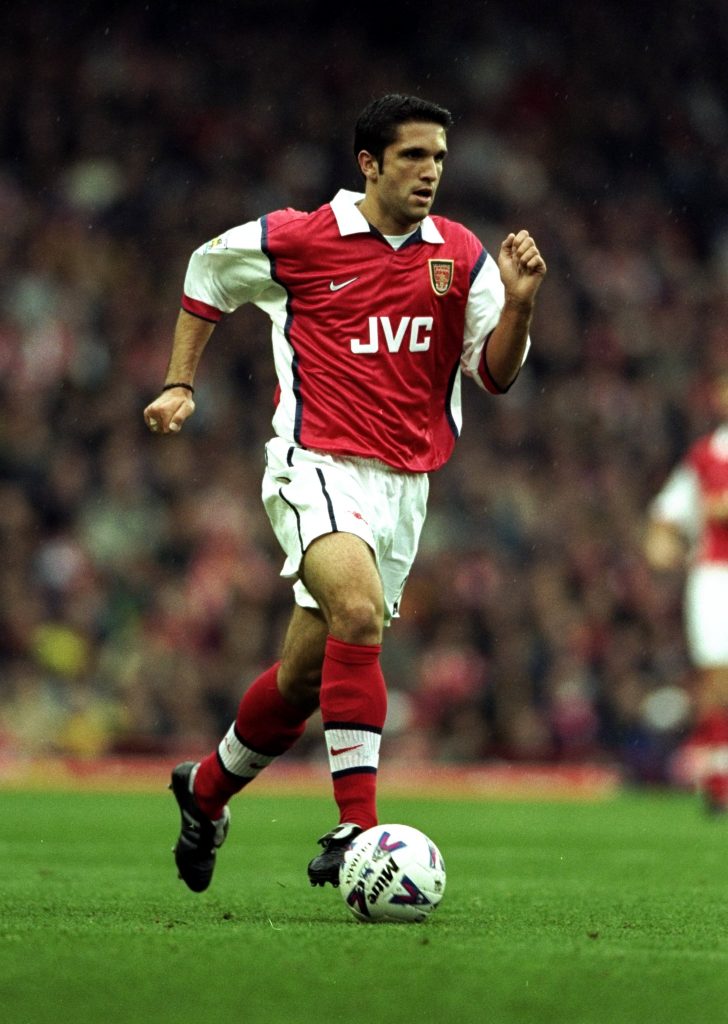 Alberto Mendez – Arsenal
Alberto Mendez is a player who many Arsenal fans won't remember. The German moved to north London in 1997 and was shocked at Arsene Wenger's interest. The Gunners should have been alerted to those comments, with the midfielder failing to make the step up from German non-league football to become a Premier League regular.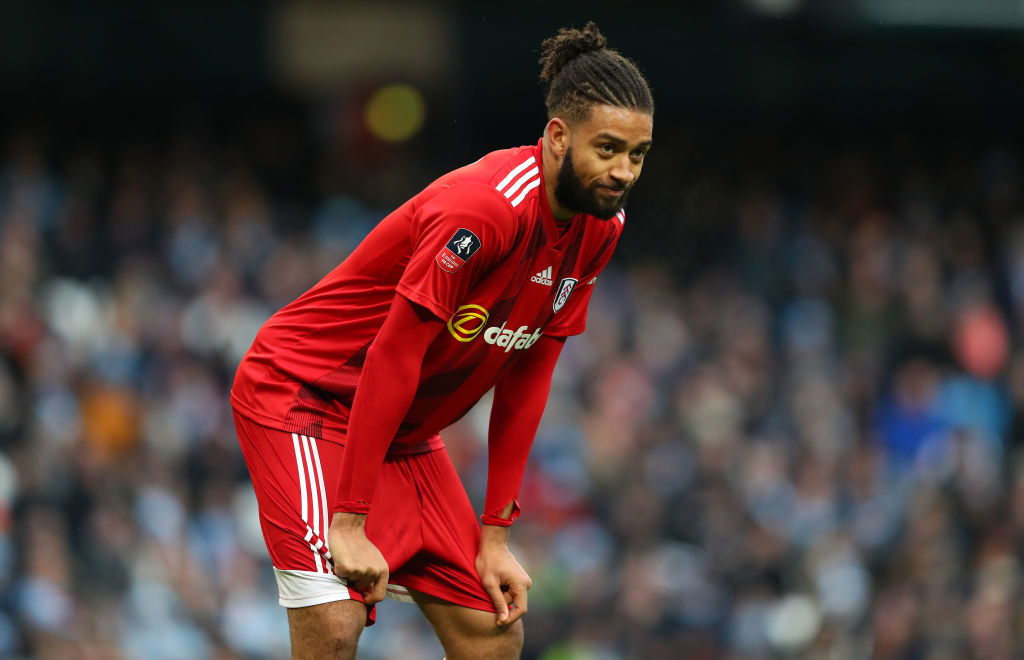 Michael Hector – Chelsea
Michael Hector now appears to be settled with Fulham, but the defender has been out on loan a remarkable 14 times during his career. Chelsea's decision to sign the defender from Reading in 2015 was a strange one, and he never looked like he could turn out for the Blues in the Premier League.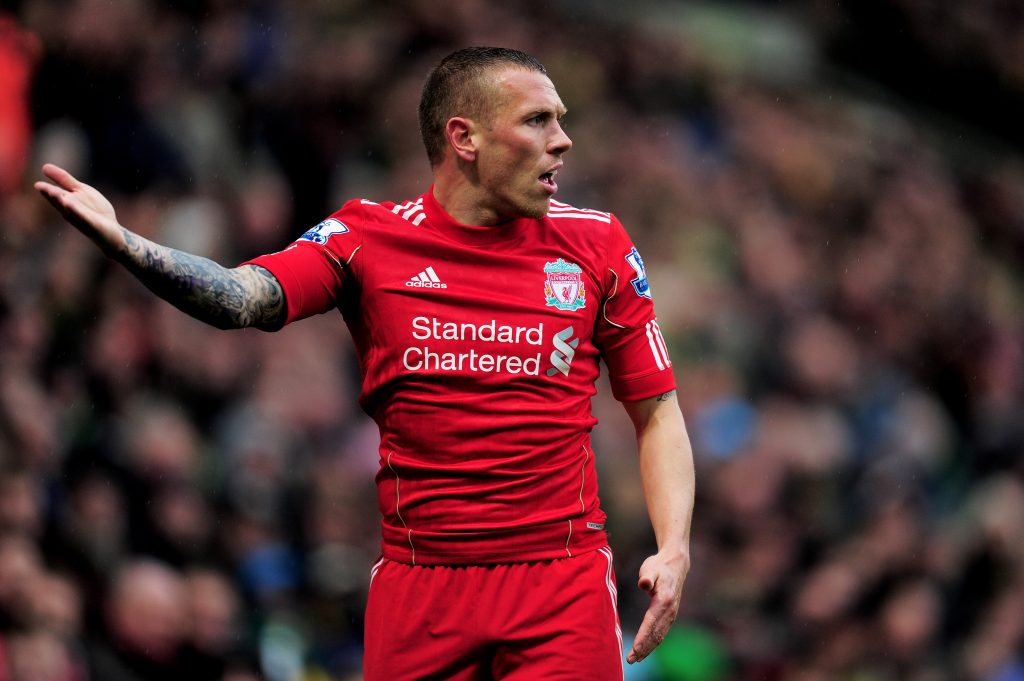 Craig Bellamy – Liverpool
Craig Bellamy's second Liverpool stint in 2011 just didn't make sense. He was edging towards the latter stages of his career and was coming off the back of a loan spell in the Championship with Cardiff City. Kenny Dalglish was probably hoping to get the 2003 version of the Welshman, however, he didn't.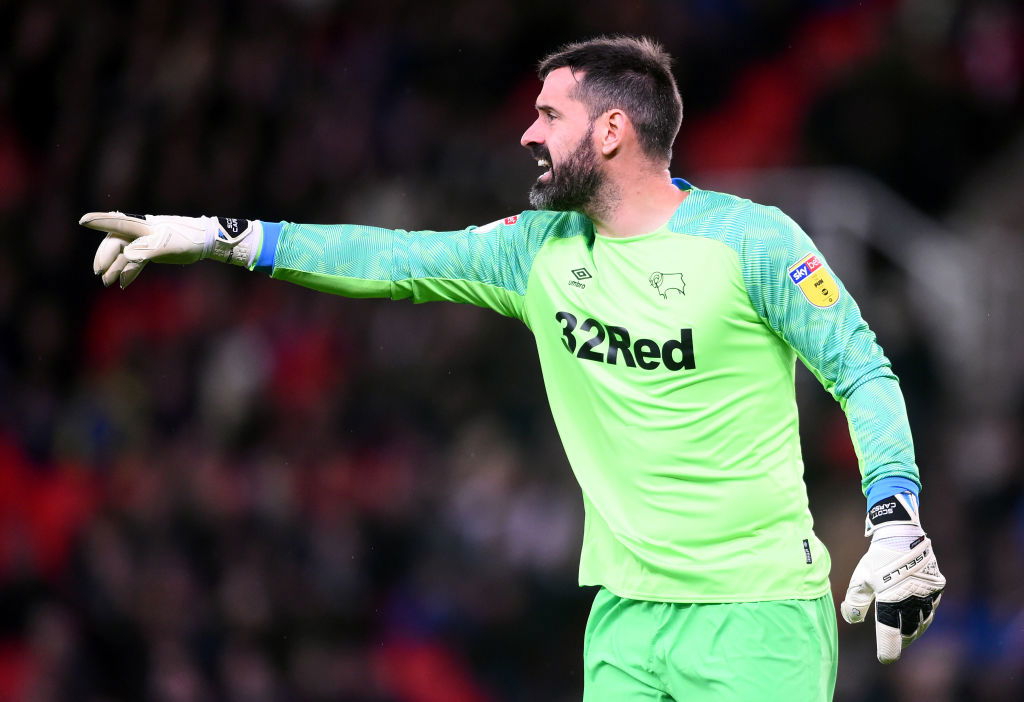 Scott Carson – Manchester City
Plenty of experienced goalkeepers have linked up with several Premier League giants to serve as back up over the years. Scott Carson's move to Manchester City last summer is one of the most recent, and one of the most bizarre!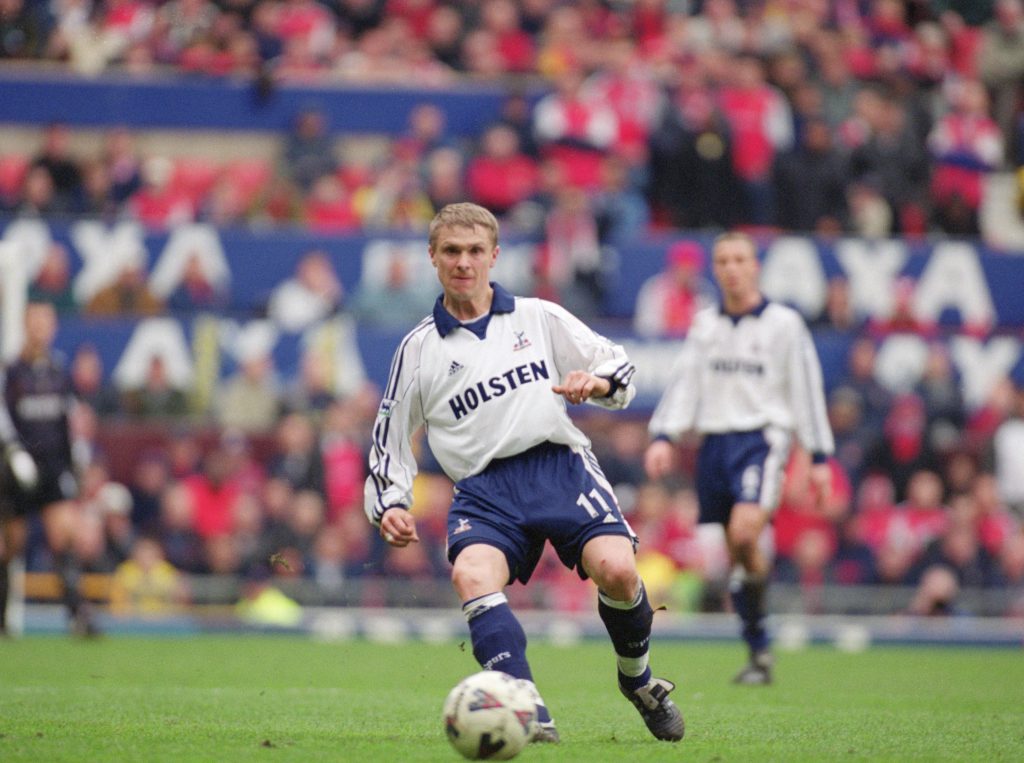 Sergei Rebrov – Tottenham
Tottenham paid £11m for striker Sergei Rebrov back in 2000, and over time, it proved to be a strange piece of business. Many had some initial hope regarding the Ukrainian, however, he failed to become a regular at White Hart Lane and left on a free transfer four years later.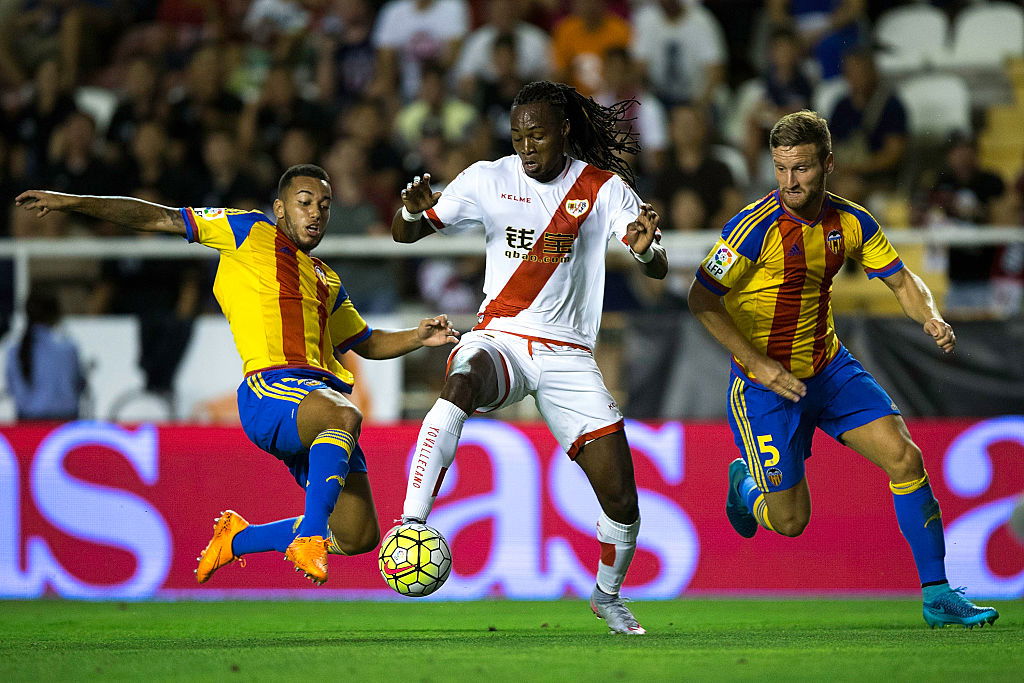 Manucho – Manchester United
Who? Yeah, even the most die-hard Manchester United fan has probably forgotten about former Angola striker Manucho. He moved to Old Trafford in 2008 in his prime but was gone 12 months later after a handful of first-team appearances.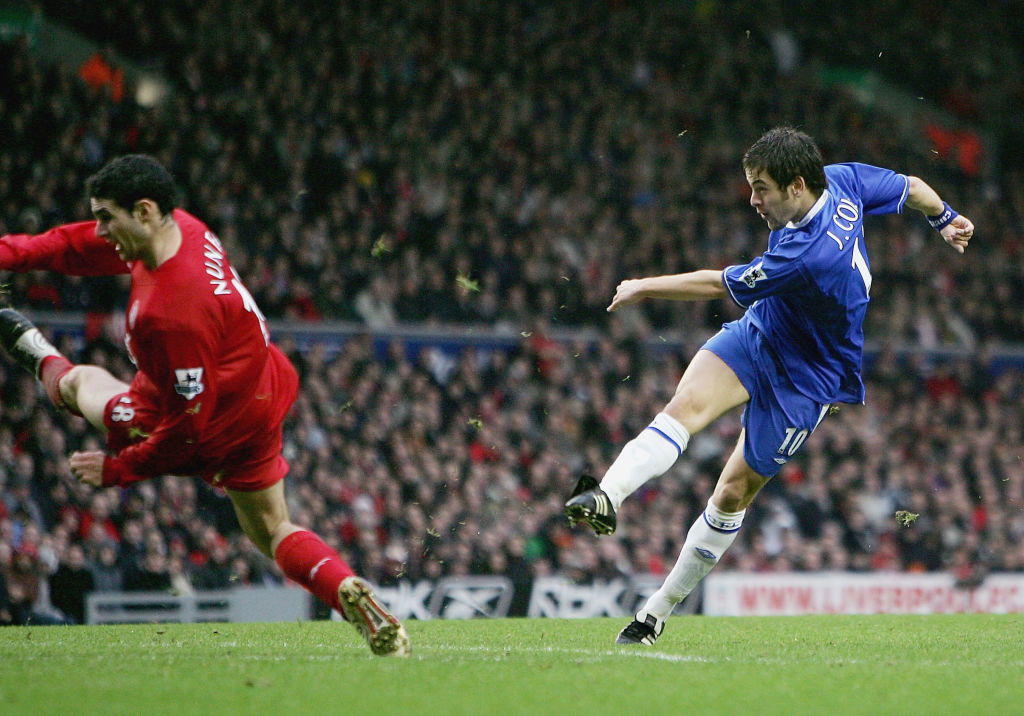 Antonio Nunez – Liverpool
When Liverpool sold Michael Owen to Real Madrid in 2005 for £8m, they also received midfielder Antonio Nunez as part of the deal. Nunez never made a start for the Reds, so looking back, they probably wished that they received more cash and didn't sign the Spaniard!
Lee Grant – Manchester United
Lee Grant has spent the majority of his career in the lower leagues, so when Manchester United came calling in 2018, many couldn't believe their eyes! Even though he's been third choice at Old Trafford, it seems bizarre that he is still in and around the first-team squad!
---