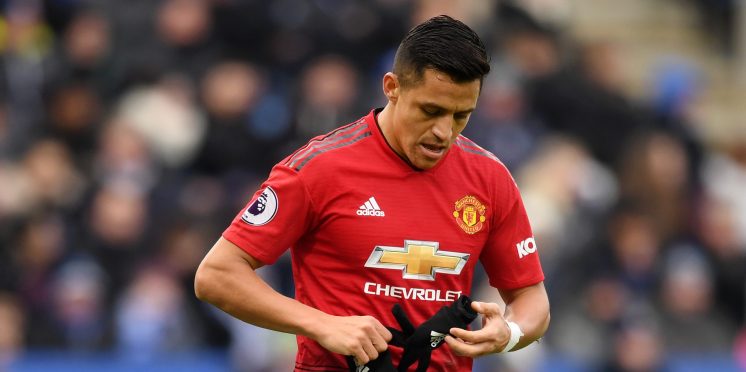 The 50 biggest flop signings from the Premier League's 'Big Six'
Over the years, the Premier League's 'Big Six' (Arsenal, Chelsea, Liverpool, Manchester City, Manchester United and Tottenham) have been extremely busy in the transfer market. The top-flight heavyweights are always on the lookout for a smart signing, however, some have backfired massively which has left the clubs and the players looking rather silly! We've decided to look back at 50 of the biggest flop signings from the Premier League's 'Big Six'…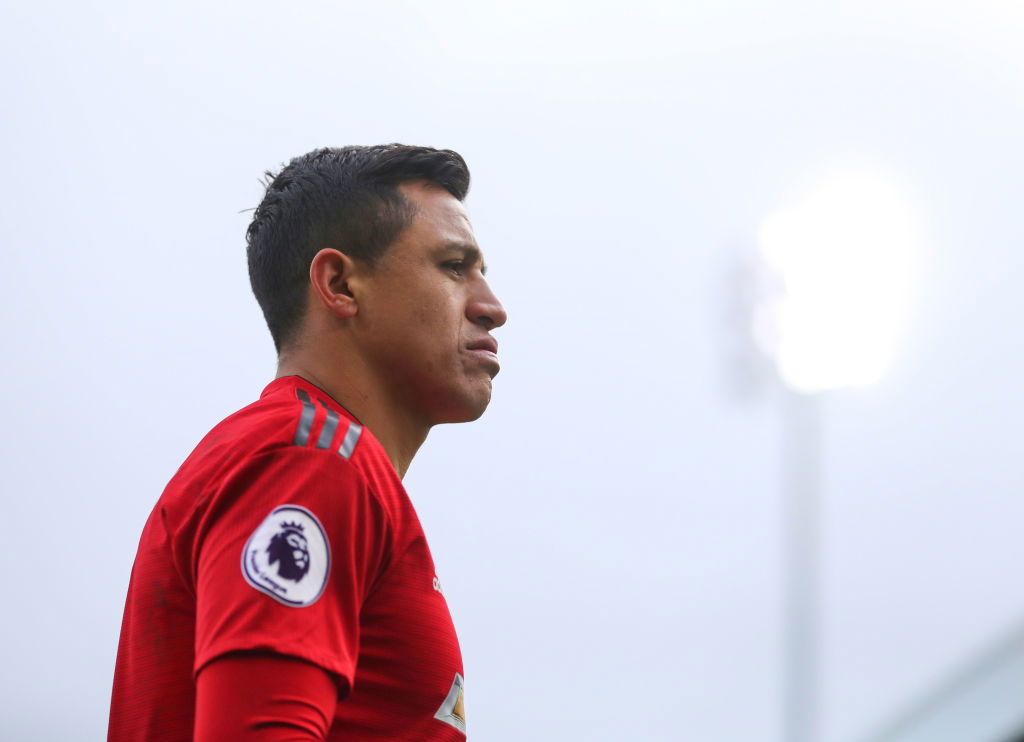 Alexis Sanchez – Manchester United
Manchester United's decision to sign Alexis Sanchez from Arsenal has been arguably one of the worst in Premier League history. The Red Devils made Sanchez their biggest earner, however, the Chilean failed to add any real quality in attack. He's currently out on loan at Inter Milan, so who knows, he may still have an Old Trafford future!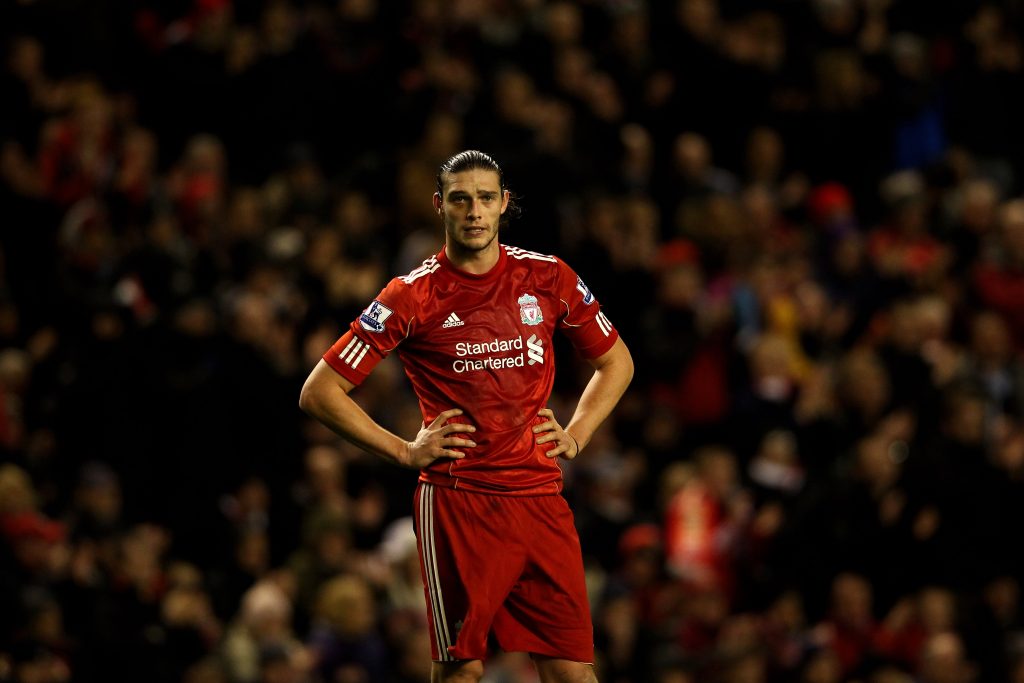 Andy Carroll – Liverpool
Andy Carroll was announced as a Liverpool player alongside Luis Suarez in 2011, with the towering striker costing the Reds £35m. Unfortunately, he couldn't follow in Suarez's Liverpool footsteps and left Anfield after just 12 months – definitely a deal to forget.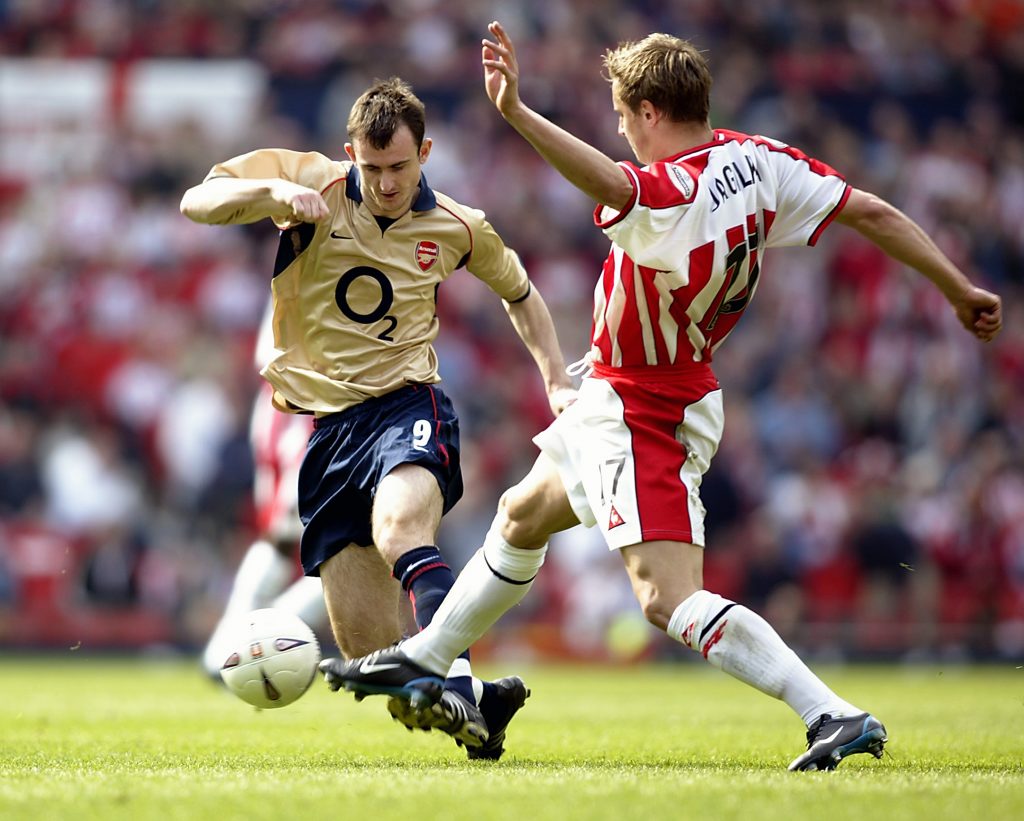 Francis Jeffers – Arsenal
It's fair to say that Arsene Wenger got it wrong by choosing Francis Jeffers over Ruud van Nistelrooy in 2001! Known as the 'Fox in the Box', Jeffers scored just eight goals and had various fitness issues during his three-year stint at Highbury.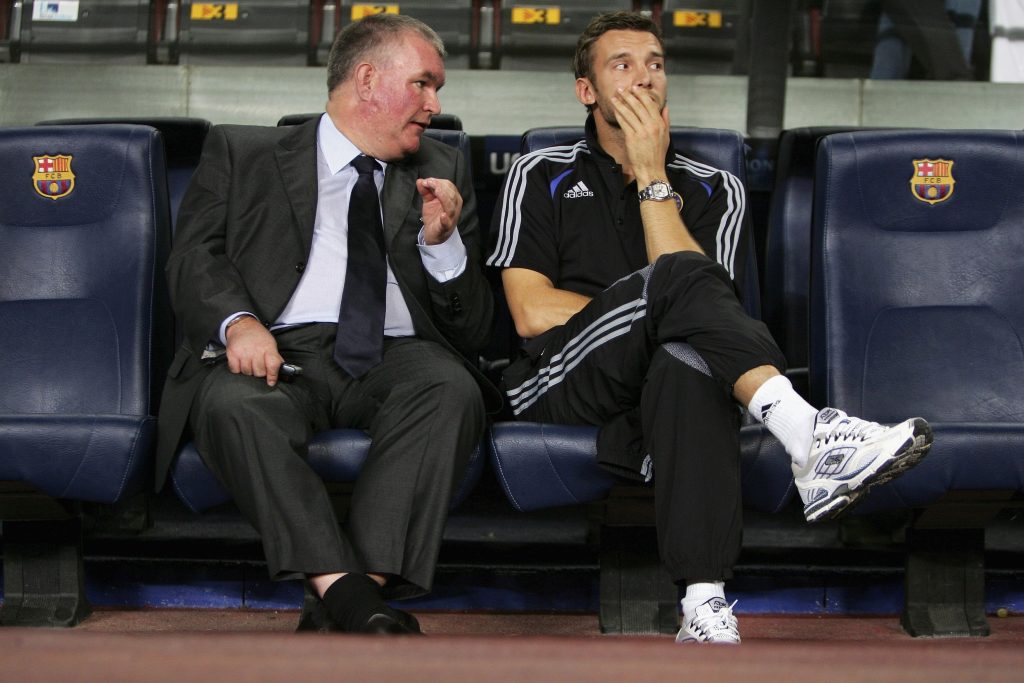 Andriy Shevchenko – Chelsea
Andriy Shevchenko has quite rightly gone down as a legend of the game, but his big-money move to Chelsea in 2005 didn't exactly go to plan. The former striker joined the Blues for a then-record fee of £30m but never really got to grips with life in England.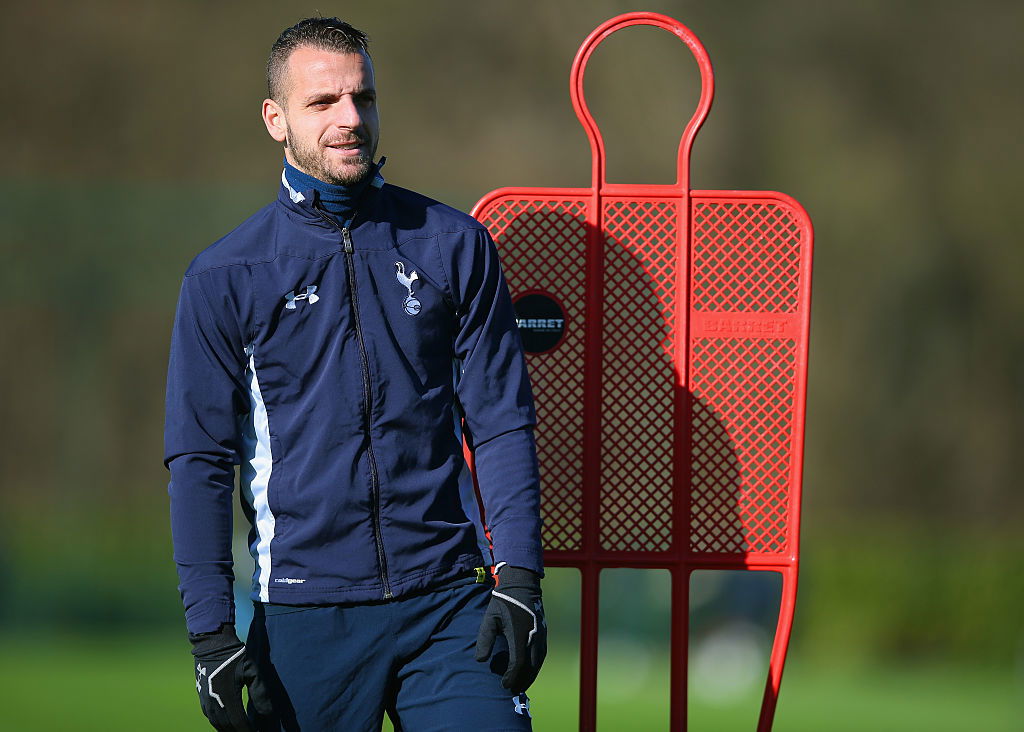 Roberto Soldado – Tottenham
Tottenham decided to spend £26m of the £85m they received for Gareth Bale in 2013 on Roberto Soldado, and it's fair to say it didn't really work out. The striker worked hard at White Hart Lane but failed to score the goals required in north London.
Jo – Manchester City
Jo arrived at the Etihad for a then-club record £19m fee in 2008 and was Manchester City's last flop signing before their takeover. The Brazilian striker had an impressive goalscoring record for CSKA Moscow, but he couldn't replicate that in England, scoring just once in 21 league appearances.
Memphis Depay – Manchester United
Memphis Depay is now one of the stars of Dutch football, plying his trade with PSV. Unfortunately, his £25m move to Manchester United in 2015 didn't work out, despite being given the famous No.7 shirt.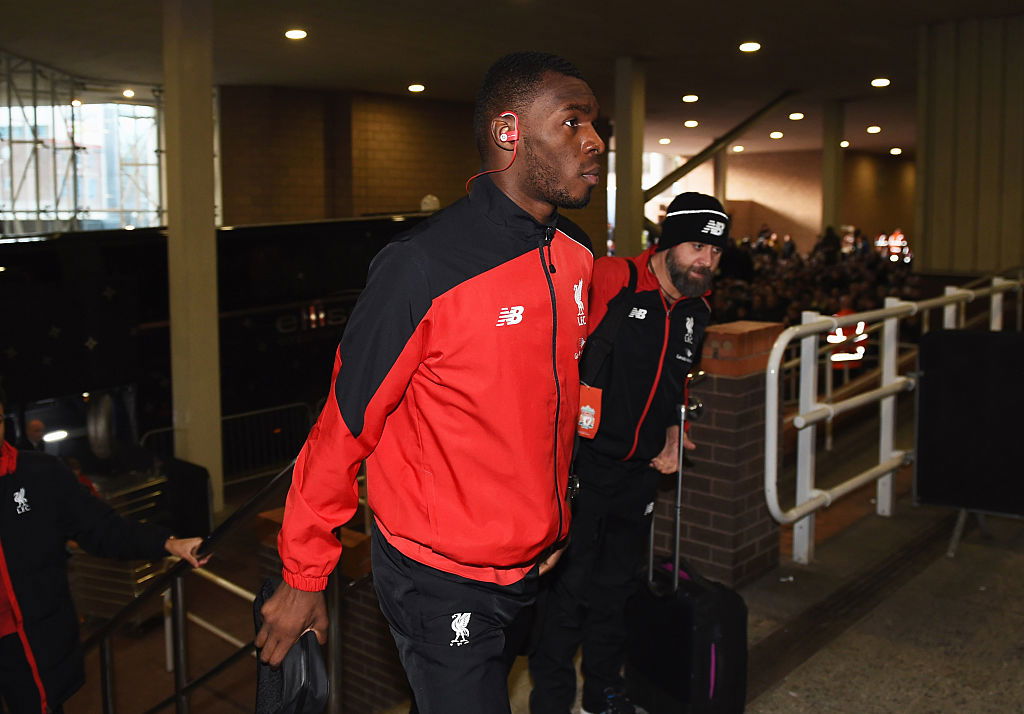 Christian Benteke – Liverpool
Liverpool went through a period where they made some bizarre signings, however, Christian Benteke's big-money move to Anfield in 2015 looked a sensible one after the Belgian's impressive stint with Aston Villa. He failed to live up to expectations on Merseyside though and joined Crystal Palace after 12 months with the Reds.
Wilfried Bony – Manchester City
Wilfried Bony just never fit in at Manchester City following his big-money move from Swansea City in 2015. The Ivorian struggled under Manuel Pellegrini and was shipped out to Stoke on loan after 18 months at the Etihad.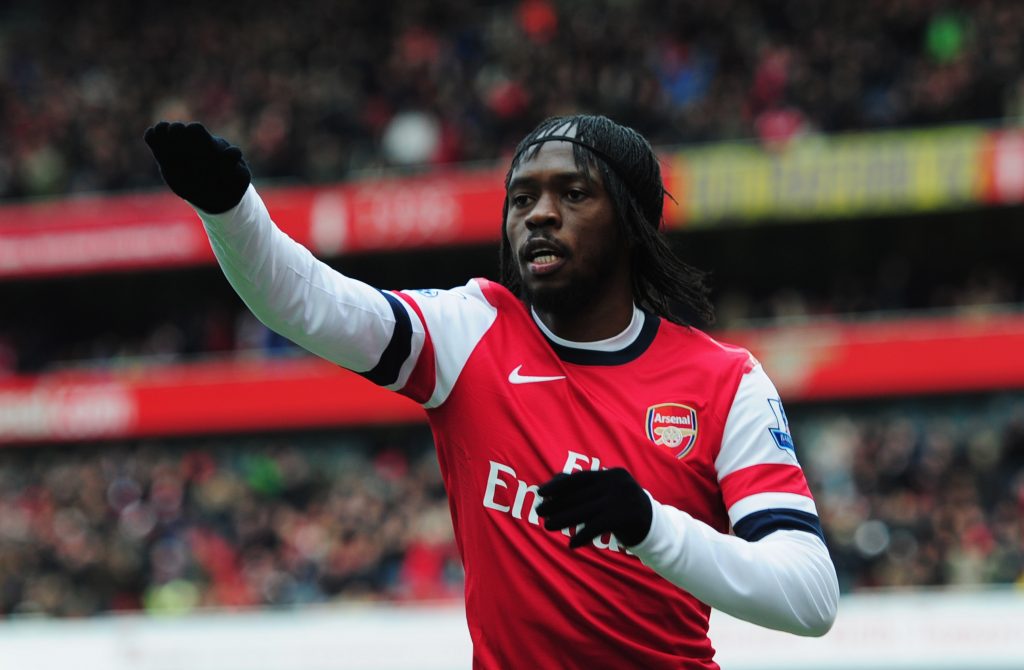 Gervinho – Arsenal
Gervinho and Eden Hazard starred for Lille during their Ligue 1 triumph in 2010/11, and unfortunately for Arsenal fans, Arsene Wenger brought the wrong winger to the Emirates. Gervinho joined in a deal worth £10.8m and struggled to make the impact many expected him to in north London. His woeful miss against Bradford in the League Cup summed up his Gunners stint.
Papy Djilobodji – Chelsea
Papy Djilobodji has gone down as the forgotten man at Chelsea, and nobody really took ownership for pursuing the defender in 2015. The Senegalese arrived from Nantes, with Jose Mourinho not even knowing who he was! It's no surprise that his Blues career lasted just one season.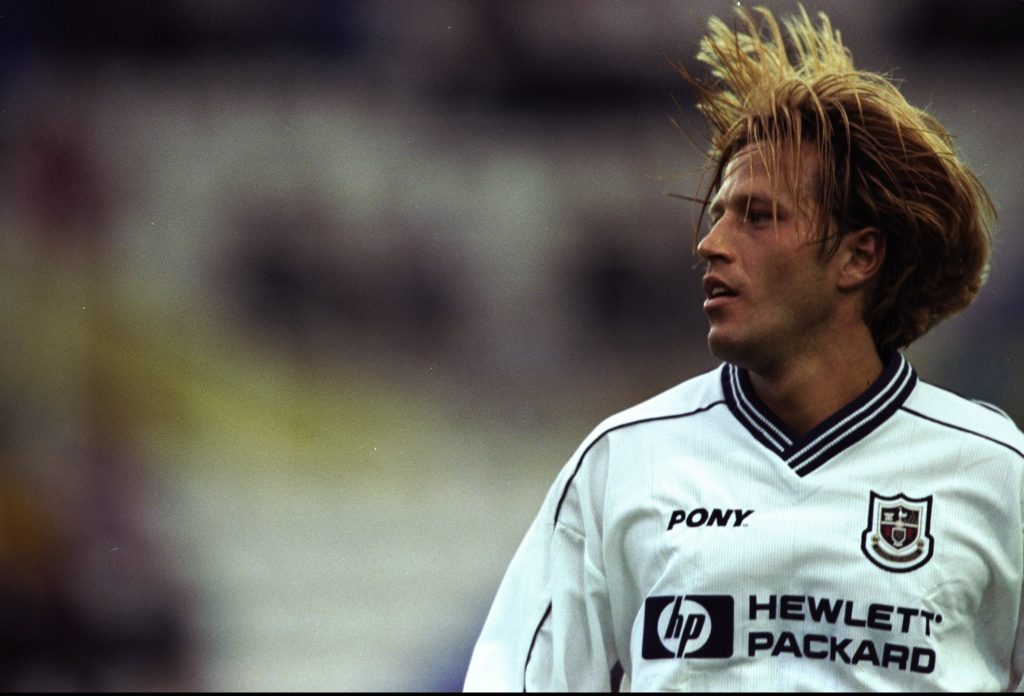 Paolo Tramezzani – Tottenham
Paolo Tramezzani arrived at Tottenham in 1998 in the prime of his career and was expected to become the club's new first-choice left-back. The Italian struggled to adapt to life in England and returned to his native country after making just seven appearances.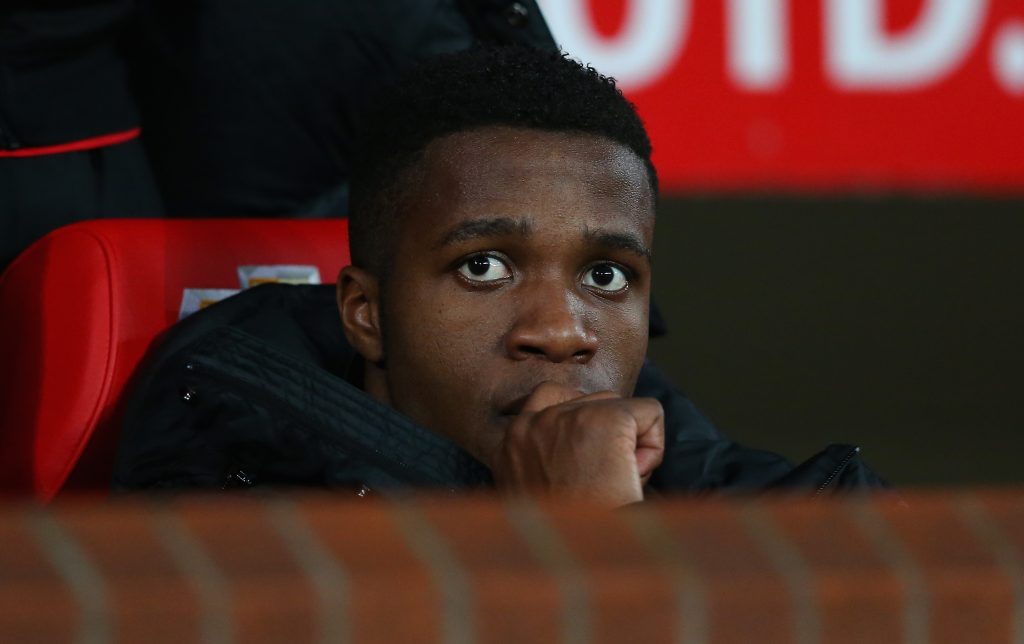 Wilfried Zaha – Manchester United
Wilfried Zaha was Sir Alex Ferguson's final signing as Manchester United boss, however, when he eventually moved to Old Trafford, he was being managed by David Moyes. Zaha, now back at Crystal Palace, failed to live up to expectations at Old Trafford and the £10m move didn't work out.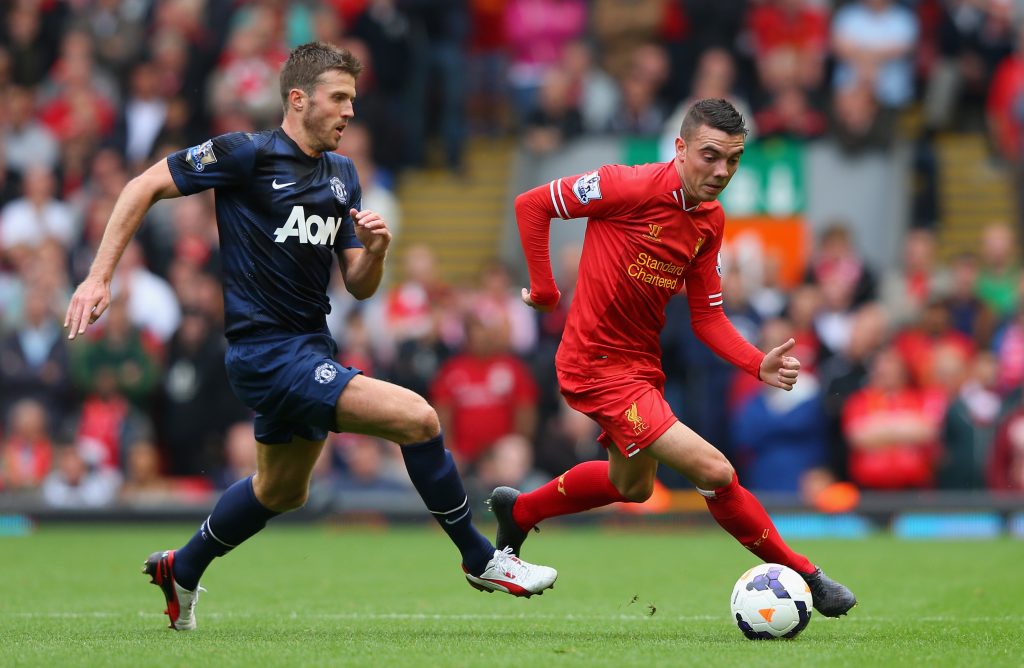 Iago Aspas – Liverpool
Another attacker who has gone on to star after struggling at one of the 'Big Six' is Iago Aspas. The Celta Vigo forward made the move to Liverpool in 2013 but struggled at Anfield and ended up heading back to Spain just 12 months later.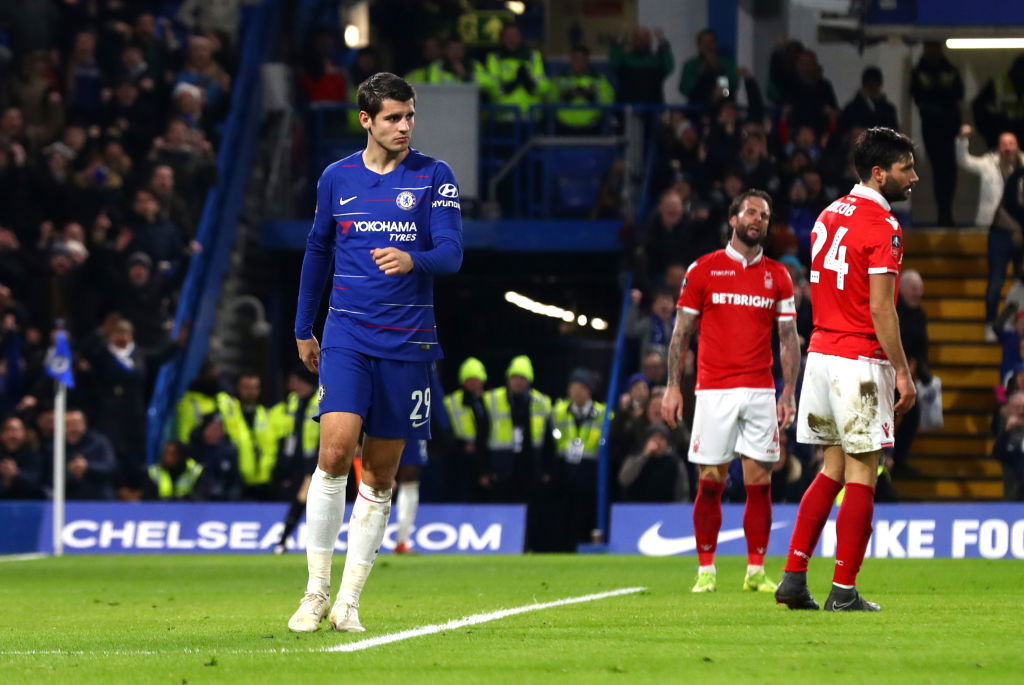 Alvaro Morata – Chelsea
One of Chelsea's latest signings which didn't work out was Alvaro Morata. The Spanish striker cost the Blues a huge £60m from Real Madrid but he never really settled in London and headed back to Spain after just 18 months at Stamford Bridge.
Jerome Boateng – Manchester City
Jerome Boateng has starred for Bayern Munich over the last nine years, but he's gone down as a Manchester City flop. The German defender joined from Hamburg for £10m, but he was poor in his first season and headed back to his native country 12 months after moving to England.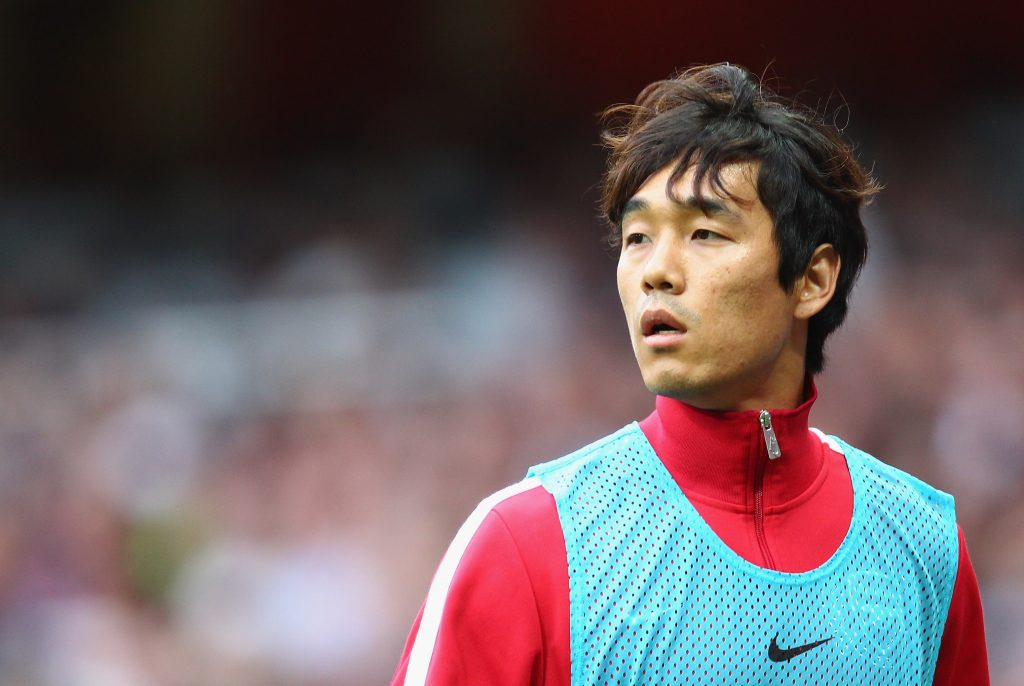 Park Chu-Young – Arsenal
One of Arsene Wenger's most bizarre transfers came in 2011 when he brought in Park Chu-Young from Monaco. The South Korean was highly thought of in France, with the Gunners paying £5.5m for his services. However, he struggled to break into the first-team and left three years later after failing to make over 10 appearances for the club.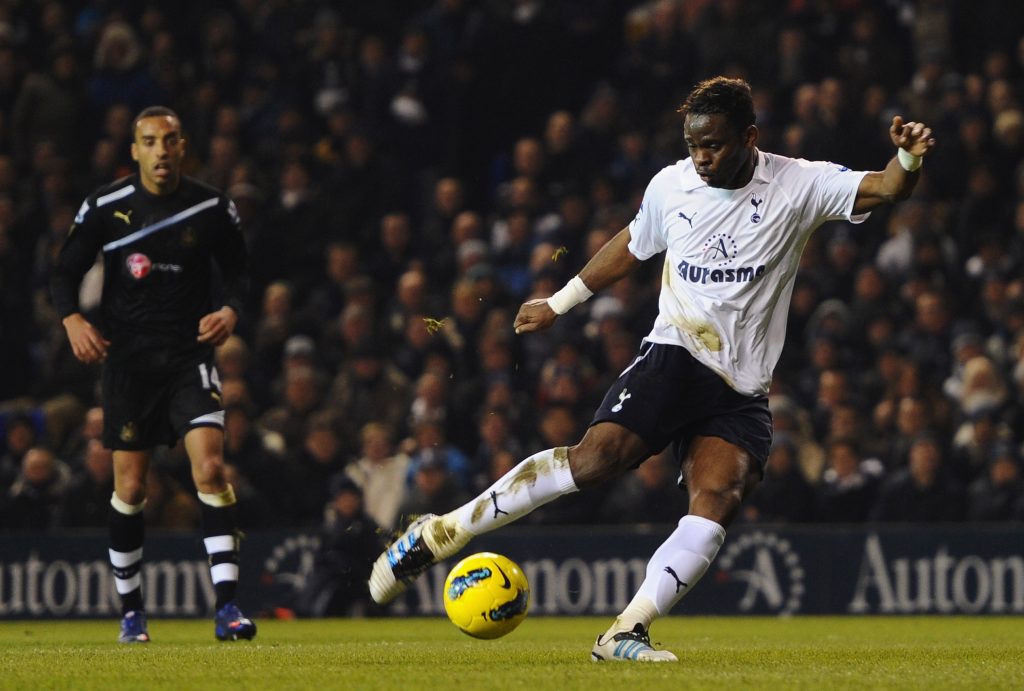 Louis Saha – Tottenham
Harry Redknapp was known for making some shrewd signings during his time in charge of Tottenham, unfortunately, Louis Saha wasn't one of them. He was brought in to help Spurs challenge for the top four but left for Sunderland less than six months later.
Radamel Falcao – Manchester United
Luckily for Manchester United, they only signed Radamel Falcao on loan in 2014, but even the £6m loan fee looked too much at the time! He scored just four goals in 29 games, and the Red Devils, as expected, decided against making a £43.5m deal permanent.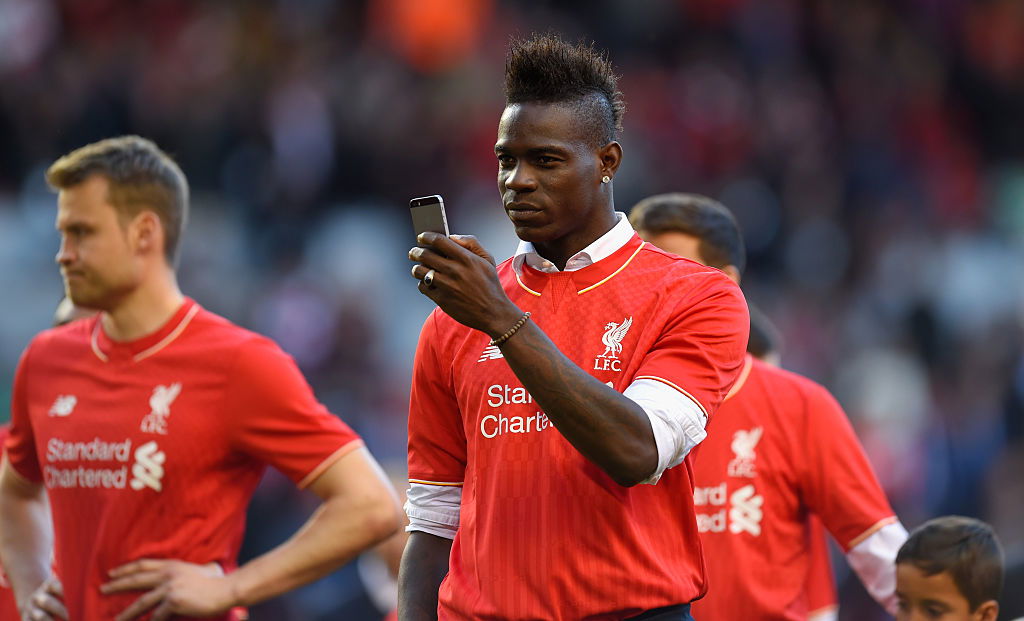 Mario Balotelli – Liverpool
Brendan Rodgers was desperate to bring in a striker during the 2015 transfer window and ended up signing Mario Balotelli for £16m. The gamble on the controversial striker didn't pay off, and he was quickly loaned back to AC Milan before being sold to Nice.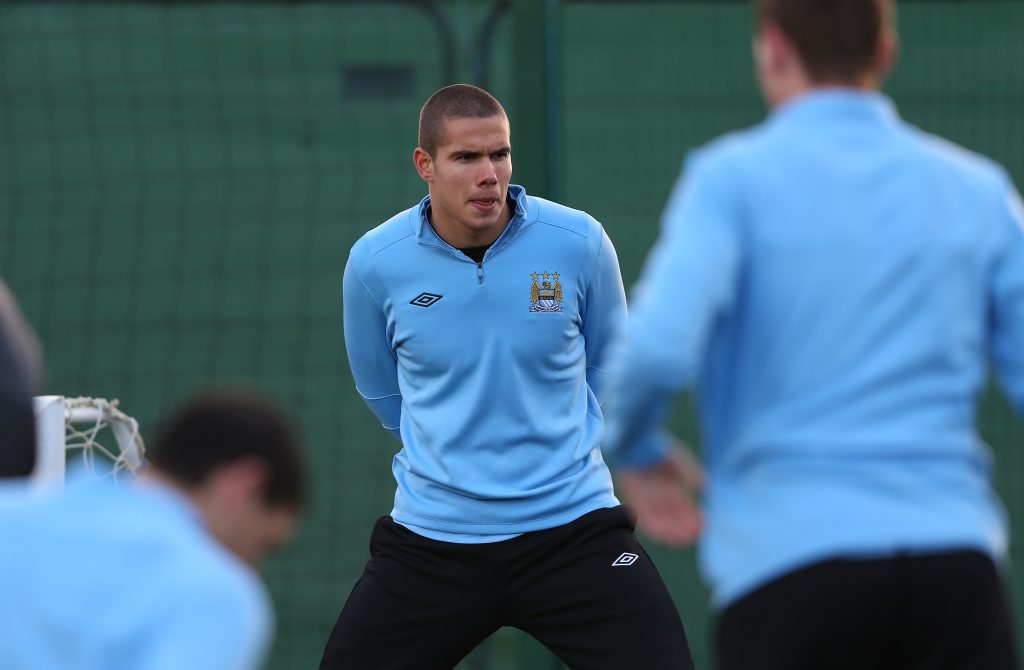 Jack Rodwell – Manchester City
Where is he now? Jack Rodwell has had multiple clubs during his career, which really started to go downhill following his move to Manchester City from Everton in 2012. Two years, 16 appearances and an endless amount of injuries sums up his Etihad stint.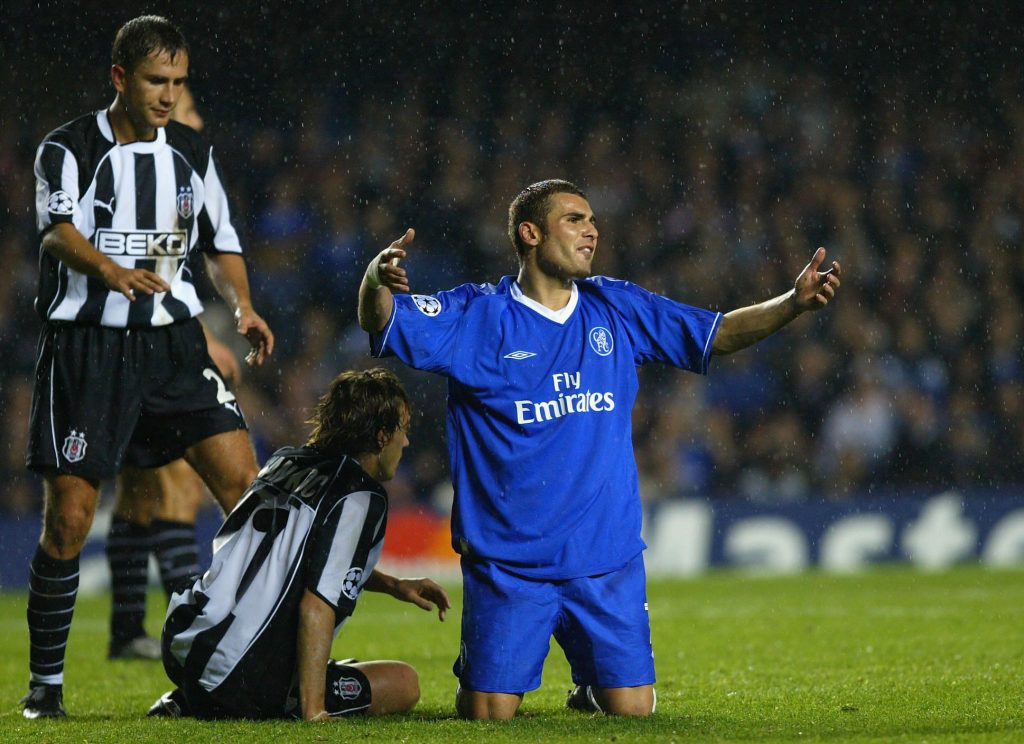 Adrian Mutu – Chelsea
Chelsea have brought in some high-profile strikers over the years, and many have failed to live up to expectations at Stamford Bridge. Adrian Mutu is one of the most controversial players for the Blues following his €22.5m move from Parma in 2003, mainly due to testing positive for cocaine use a year later.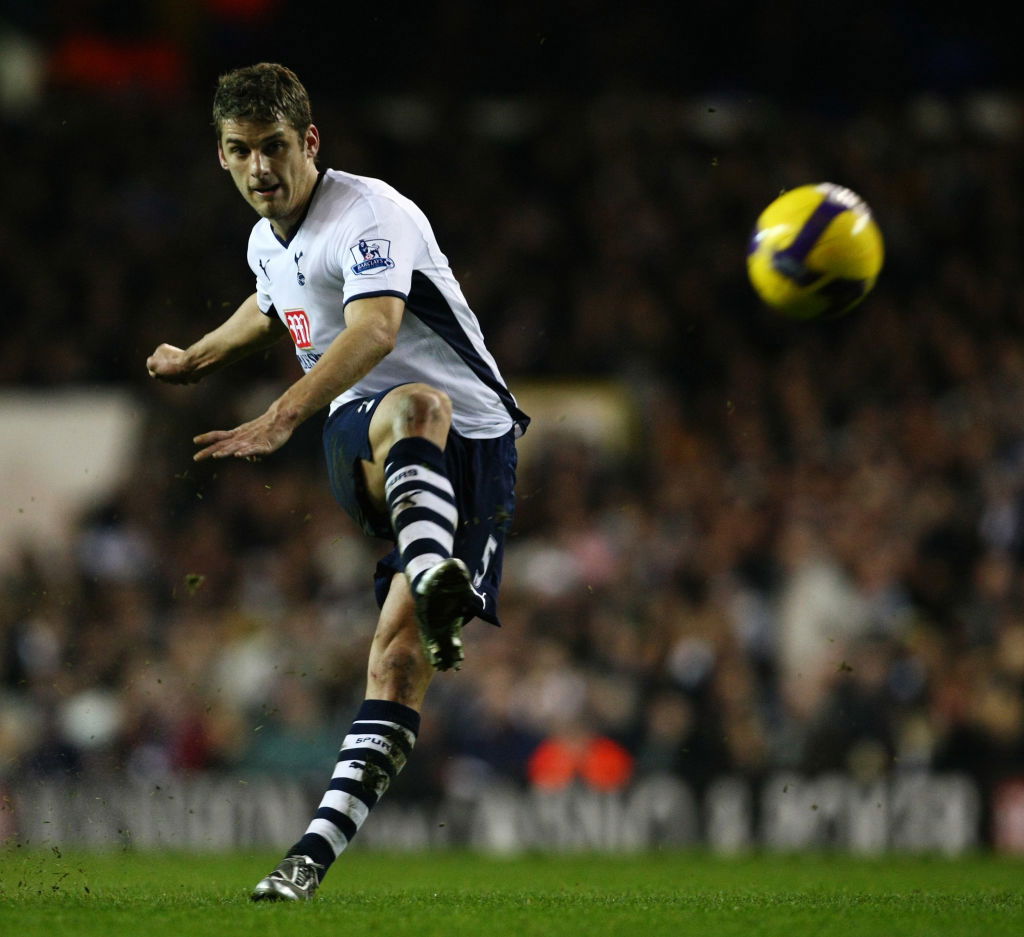 David Bentley – Tottenham
David Bentley will be remembered by Spurs fans for that volley against Arsenal in 2008, however, the less said about the rest of his Tottenham career the better. Bentley cost the club £17m and was tipped to become the next David Beckham, but he never reached the heights at north London.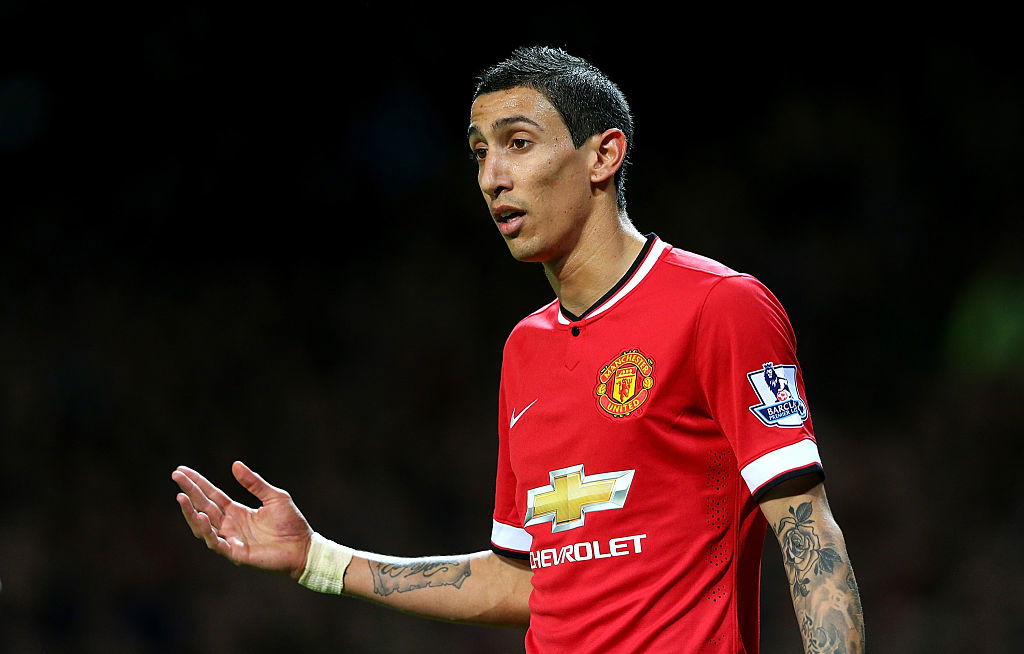 Angel Di Maria – Manchester United
Angel Di Maria signed a five-year deal and cost Manchester United under £60m in 2014 and began his time at Old Trafford fairly well. However, that soon went downhill and he left the club after 12 months for Paris Saint-Germain. To add insult to injury, the Red Devils even made a loss on the Argentine.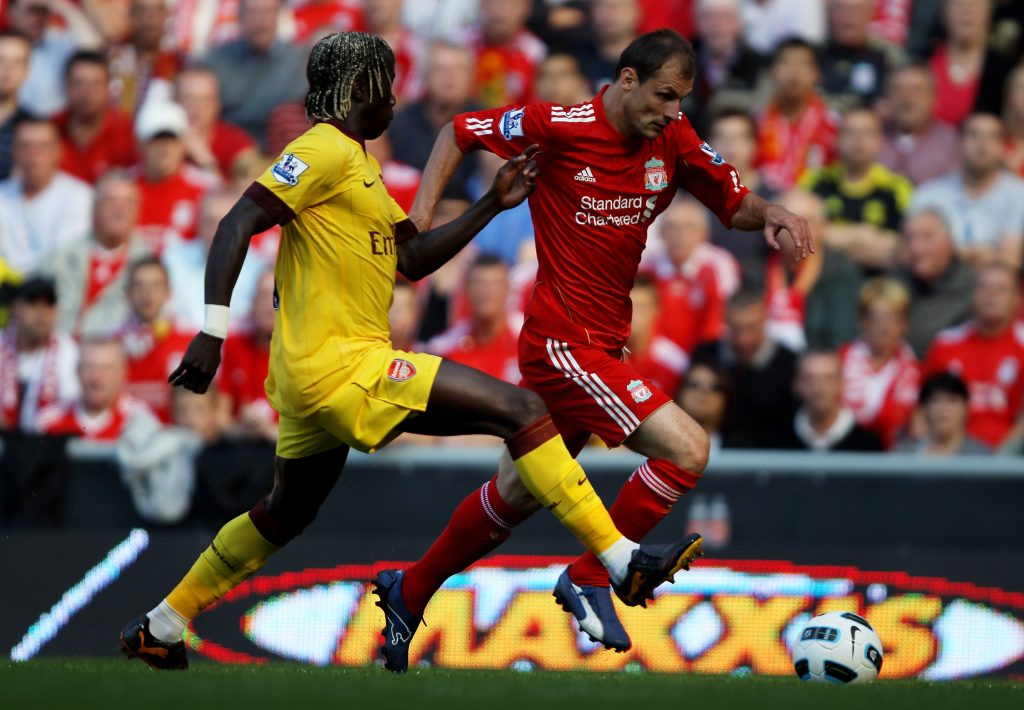 Milan Jovanovic – Liverpool
Rafael Benitez's parting gift to Liverpool in 2010 was to agree a deal for winger Milan Jovanovic. Luckily for Benitez, he didn't have to coach the Serbian and that was left to Roy Hodgson. He made just 10 Premier League appearances and was quickly made surplus to requirements at Anfield.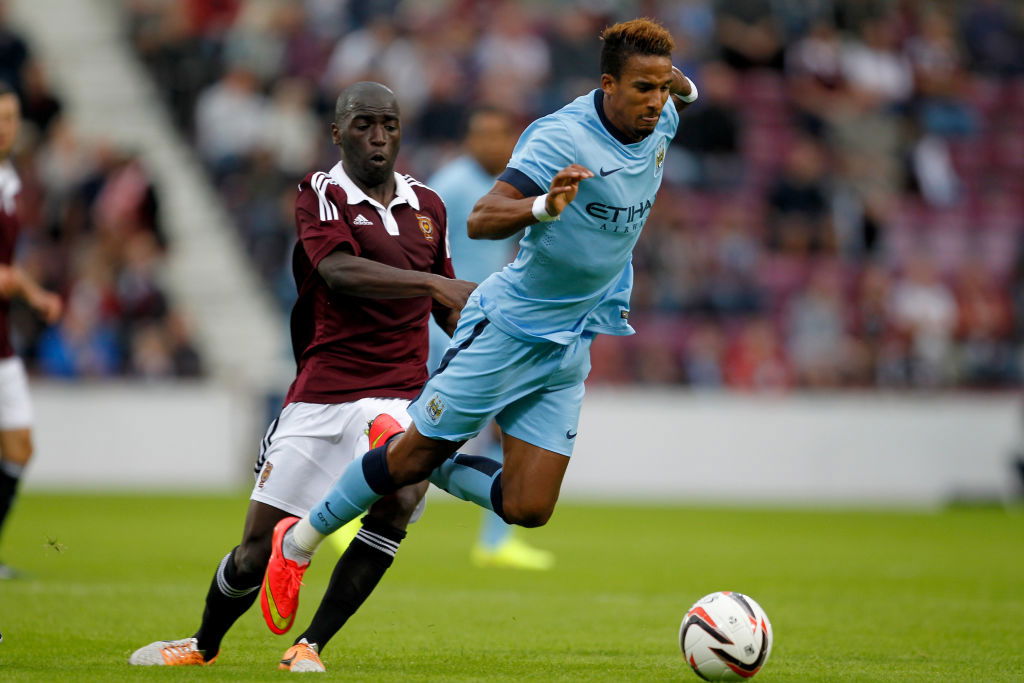 Scott Sinclair – Manchester City
Scott Sinclair's career will be remembered for his impressive stints at Swansea City and Celtic, however, his time at Manchester City in between should be forgotten about. The winger was expected to play a key role in City's attack following his move in 2012, but he made just two starts in a three-year stay.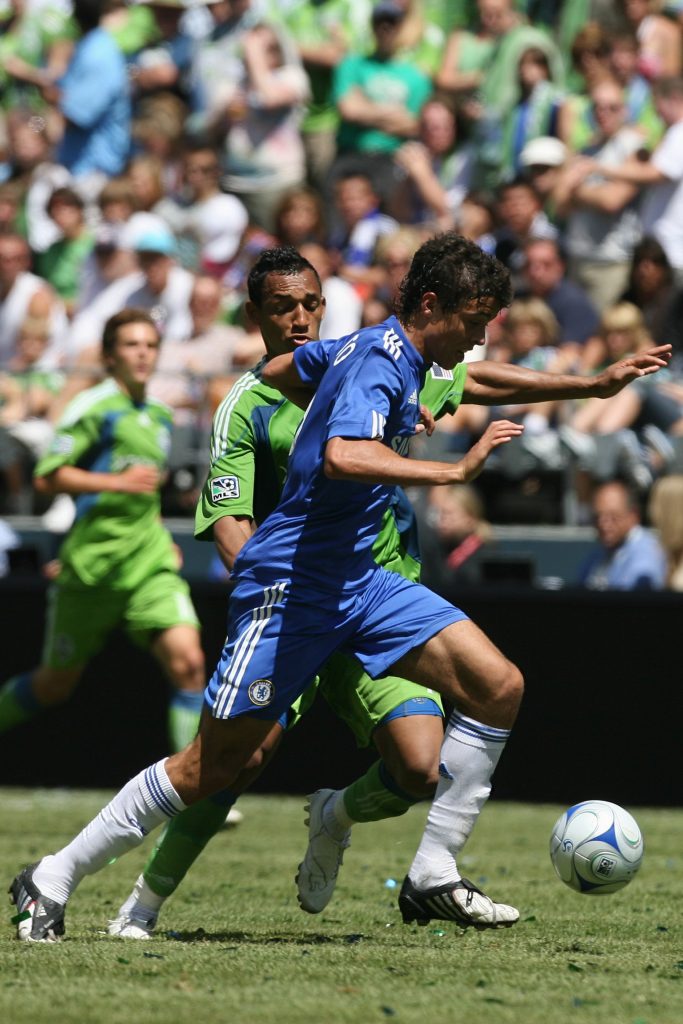 Franco Di Santo – Chelsea
Franco Di Santo was highly thought of all across the world when he joined Chelsea in 2008, but he failed to live up to expectations at Stamford Bridge. The striker, once dubbed as 'the new Maradona', ended up making just eight appearances and never scored for the Blues.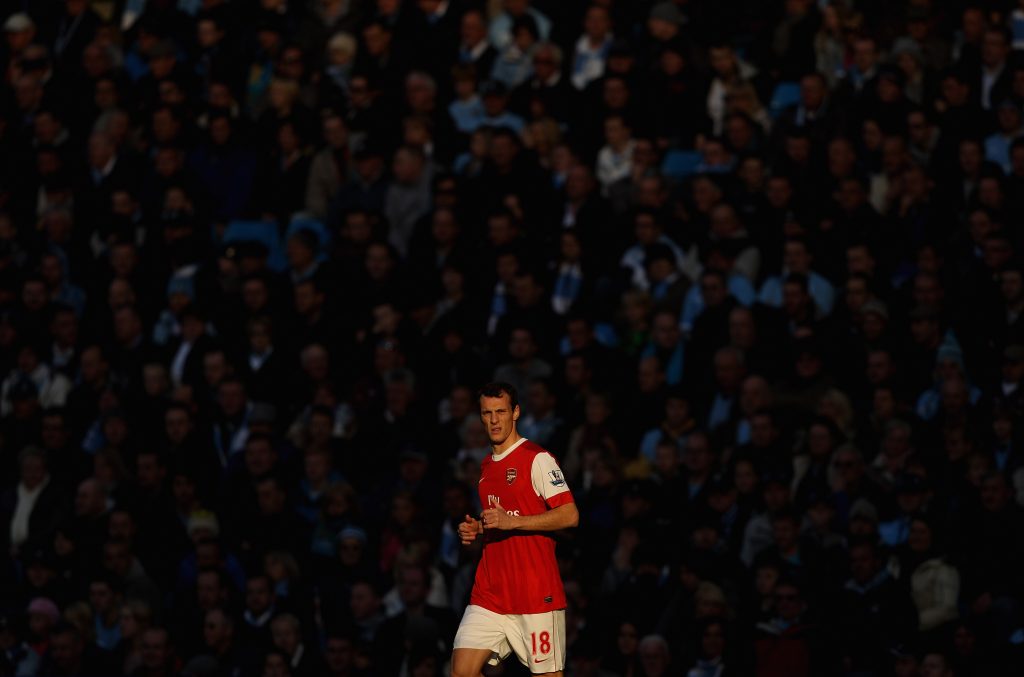 Sebastien Squillaci – Arsenal
Sebastien Squillaci was signed in 2010 for around £6.5m to bolster Arsene Wenger's defensive options. However, the Frenchman struggled massively in north London and was released after three years at the Emirates.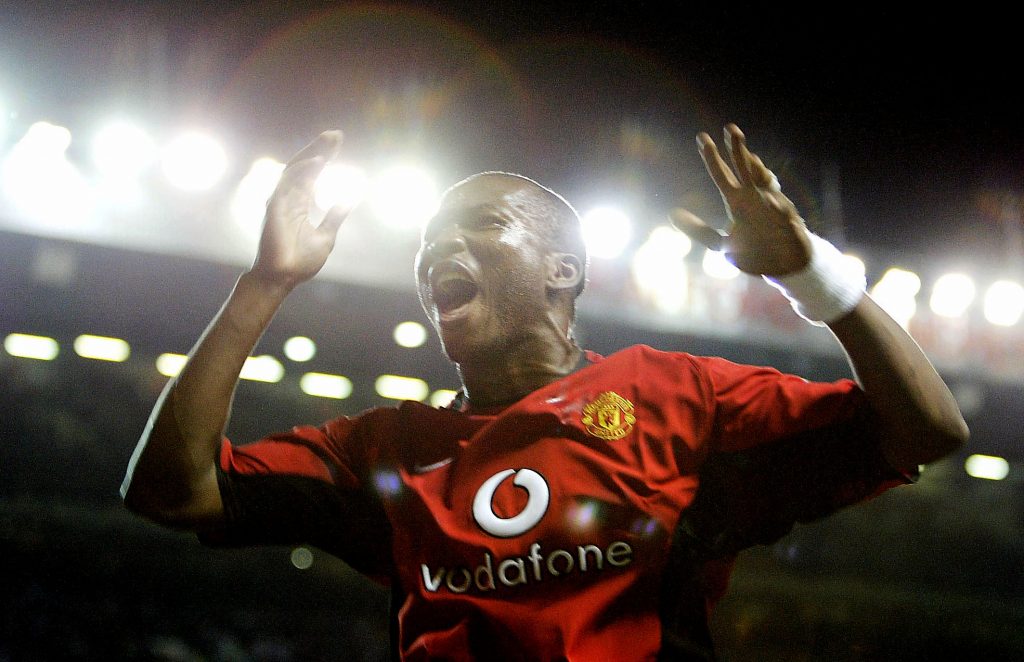 Eric Djemba-Djemba – Manchester United
Eric Djemba-Djemba was signed for £3.5m in 2003 and was viewed as a long-term replacement for Roy Keane. However, his time at Old Trafford lasted just two years after struggling massively under Sir Alex Ferguson.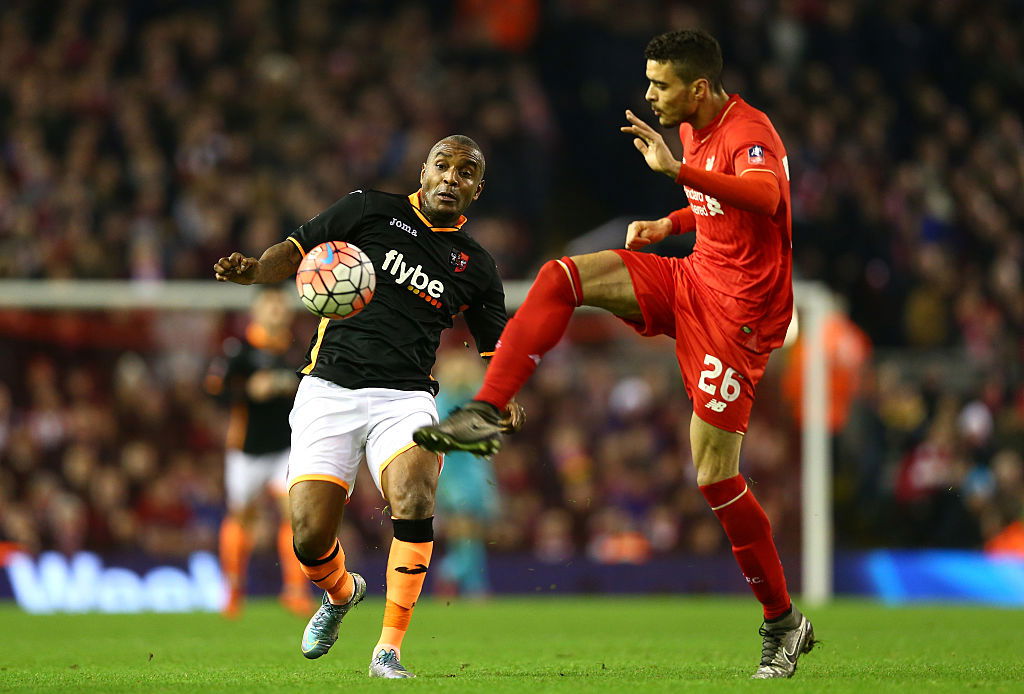 Tiago Ilori – Liverpool
Every big side has taken a gamble on a young talent, however, Liverpool's decision to pay Sporting £7m for defender Tiago Ilori back in 2013 backfired. He only represented the Reds three times before being sold to Reading.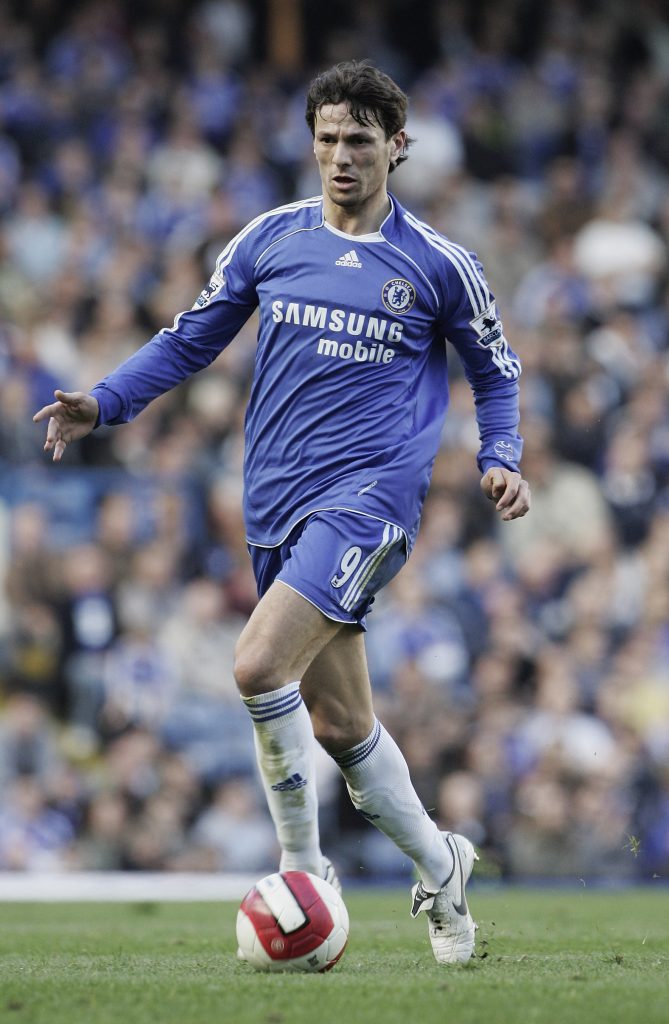 Khalid Boulahrouz – Chelsea
Alarm bells should have been ringing in the ears of Chelsea fans when defender Khalid Boulahrouz decided to take the No.9 shirt at Stamford Bridge in 2006. He struggled to break into the club's first-team plans and was even preferred at centre-back to midfielder Michael Essien at times!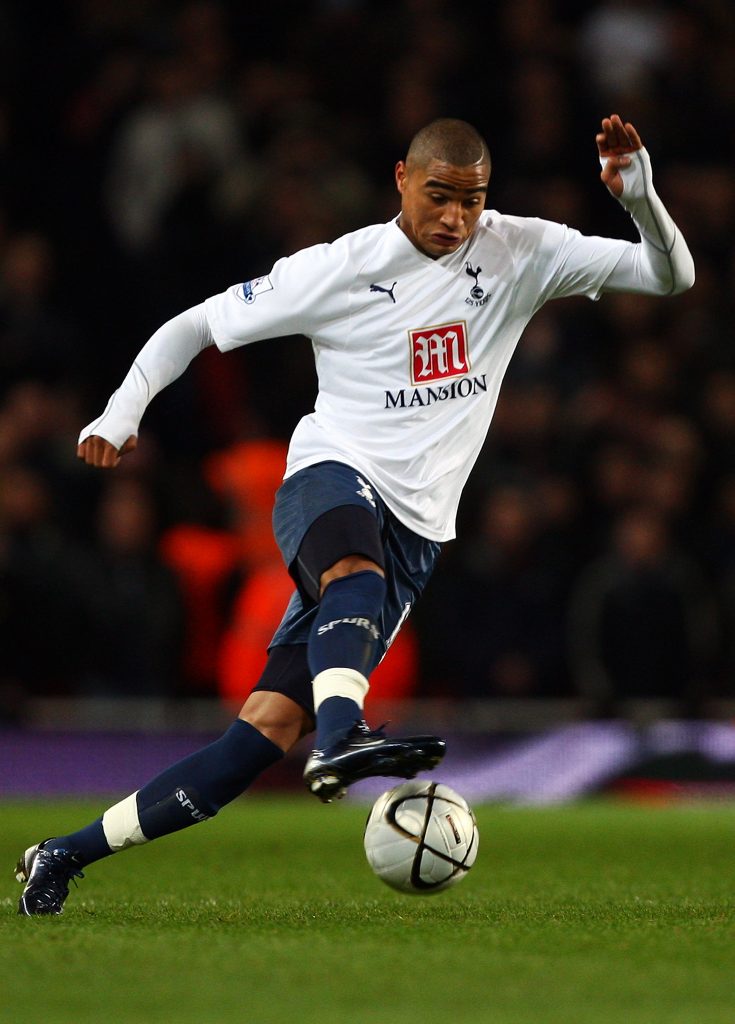 Kevin-Prince Boateng – Tottenham
Kevin-Prince Boateng has represented more clubs than the average player, and his first major career move came in 2007 when he arrived in north London. He struggled with Spurs, making just 24 appearances in 18 months but went on to score the winner in an FA Cup semi-final against Tottenham during his time with Portsmouth!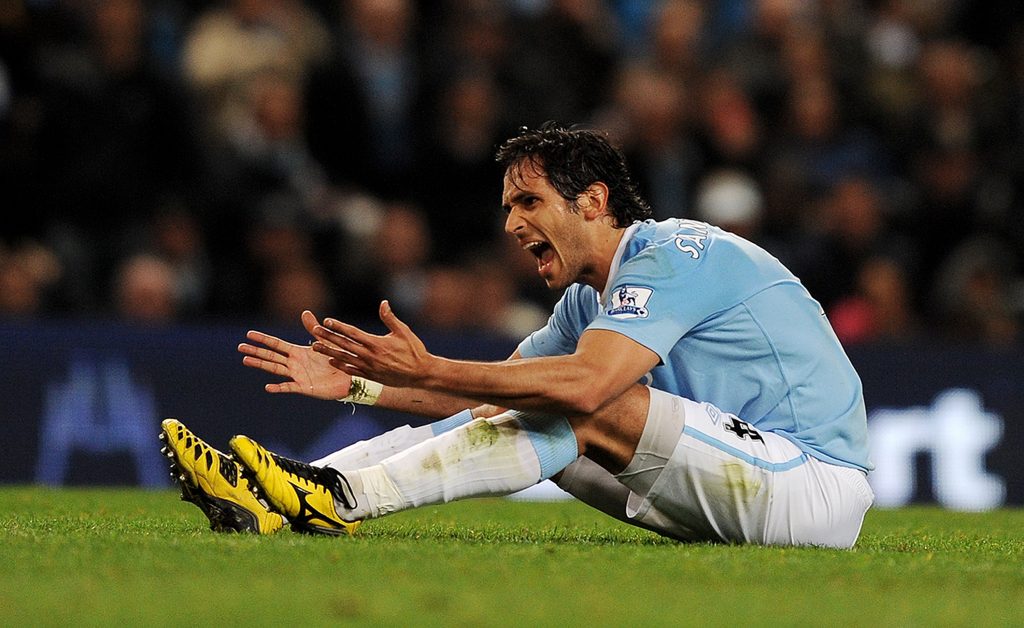 Roque Santa Cruz – Manchester City
Mark Hughes decided to take a big-money gamble on Roque Santa Cruz in 2009, which didn't pay off. The Paraguayan striker had a history of injury issues prior to his move to Manchester, which only seemed to get worse at the Etihad. He left after just 24 appearances.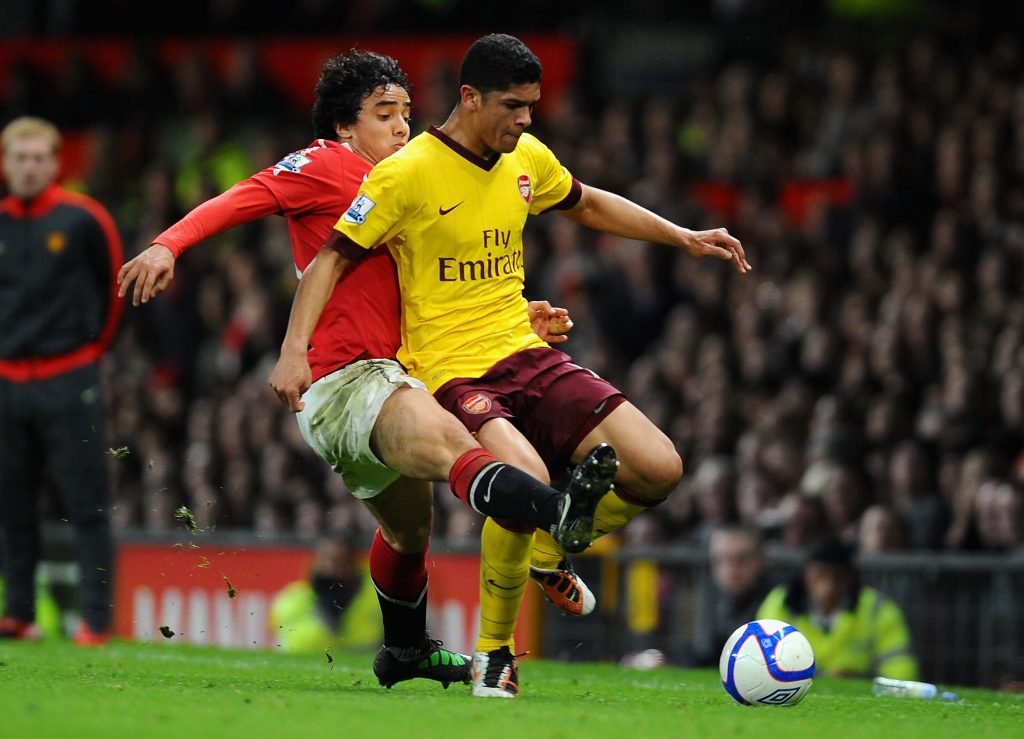 Denilson – Arsenal
Brazilian midfielder Denilson arrived in north London from Sao Paulo as a teenager and was expected to become an Arsenal star. Despite a bright start, he never hit the heights both Arsene Wenger and the Arsenal faithful were expecting, and he left the club in 2013.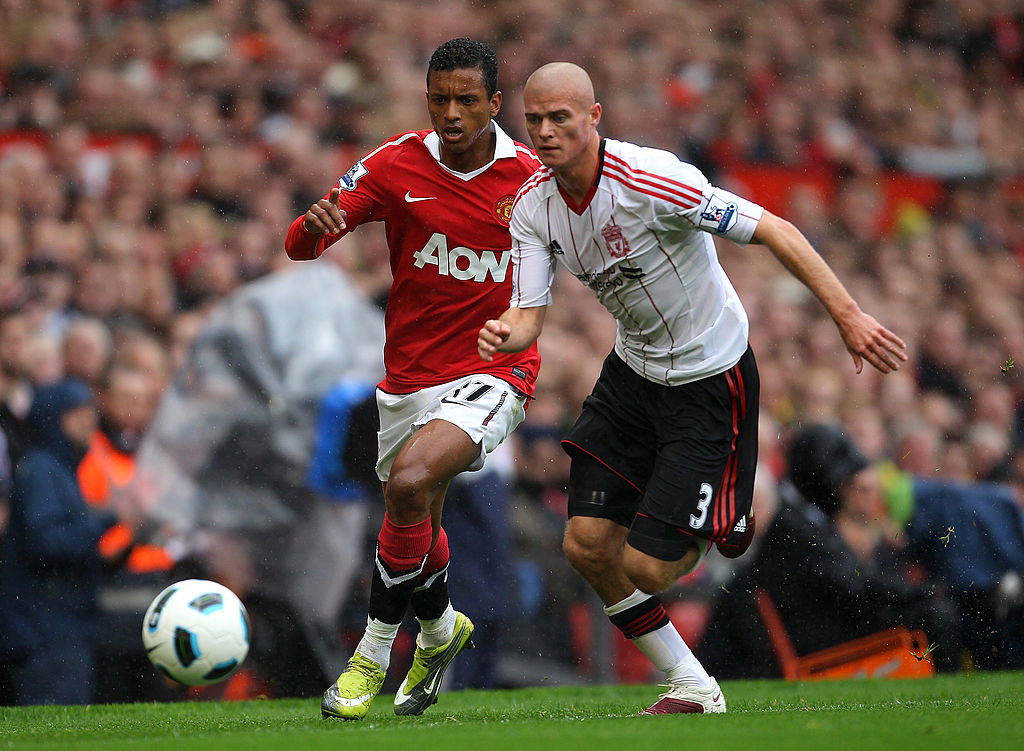 Paul Konchesky – Liverpool
Liverpool made some woeful transfer calls over a five-year period, and left-back Paul Konchesky fits into that category. He was Roy Hodgson's main man at Fulham, so he thought he could play the same role at Anfield. Unfortunately, Konchesky's spell on Merseyside was a disaster.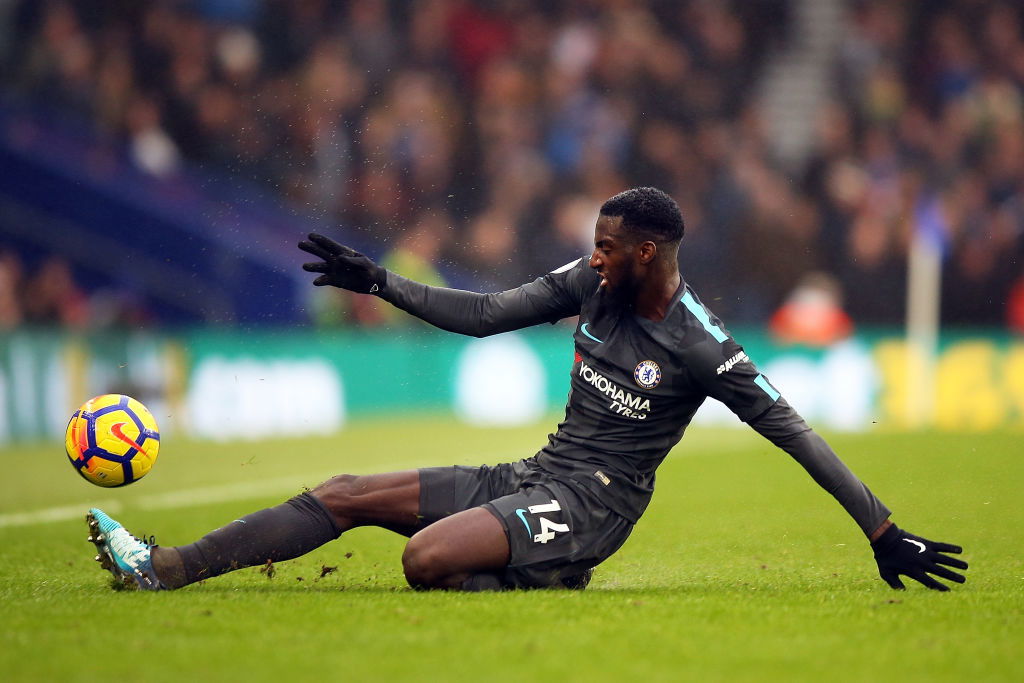 Tiemoue Bakayoko – Chelsea
Tiemoue Bakayoko was part of the impressive Monaco side alongside the likes of Kylian Mbappe, Bernardo Silva and Benjamin Mendy in 2016/17, however, the French midfielder has failed to kick on following his move to Chelsea. He's never really shown the Blues fans why the club paid £40m for his services and is currently out on loan at AC Milan.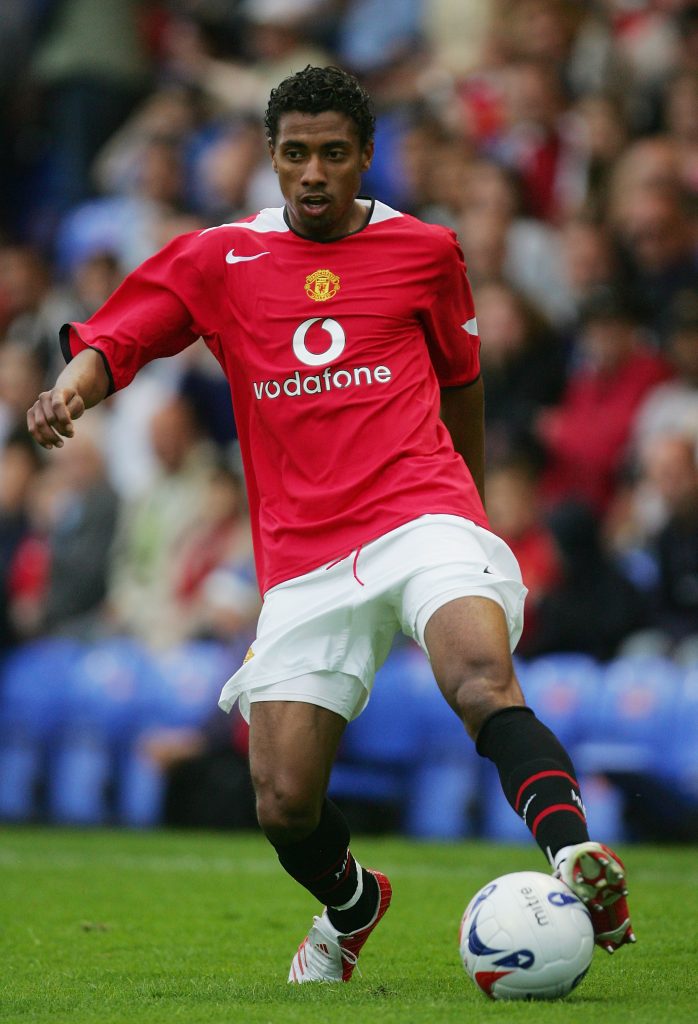 Kleberson – Manchester United
Kleberson was the first ever Brazilian to play for Manchester United, and many were expecting big things from the midfielder. He cost the club £6.5m, but some poor performances and numerous injuries meant he never made it for the Red Devils.
Gilberto – Tottenham
Arsenal had success in signing a Brazilian named Gilberto in the 2000s, so Spurs thought they'd do the same in 2008 by signing Gilberto from Hertha Berlin. The left-back arrived with a good reputation but struggled in north London. He was replaced at the break in three of the seven games he started.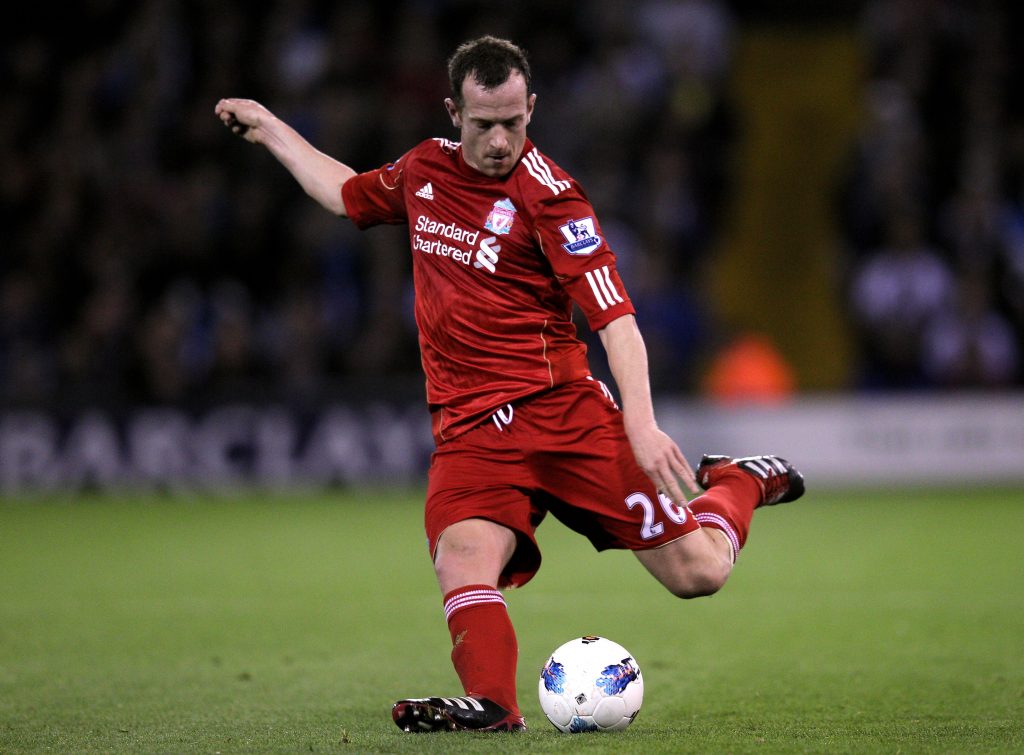 Charlie Adam – Liverpool
Charlie Adam enjoyed a brilliant stint with Blackpool, and his impressive performances for the Tangerines earnt him his move to Liverpool in 2011. The Reds paid £6.75m for the midfielder, but everyone quickly realised he wasn't good enough to be one of the first names on the team sheet at Anfield.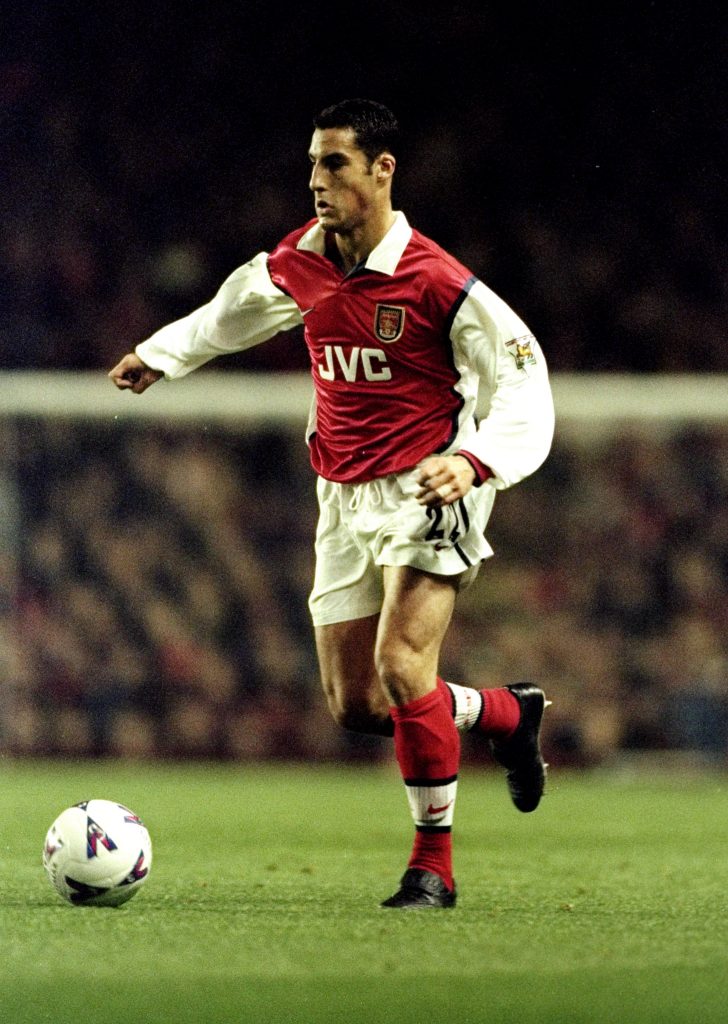 David Grondin – Arsenal
Arsene Wenger was known for making some shrewd signings during his early days as Arsenal boss which helped transform the Gunners, however, his move for David Grondin in 1998 was one to forget. He joined as a teenager from Saint-Etienne and was highly thought of, however, Grondin made just one league appearances before being sold to Dunfermline Athletic – ouch!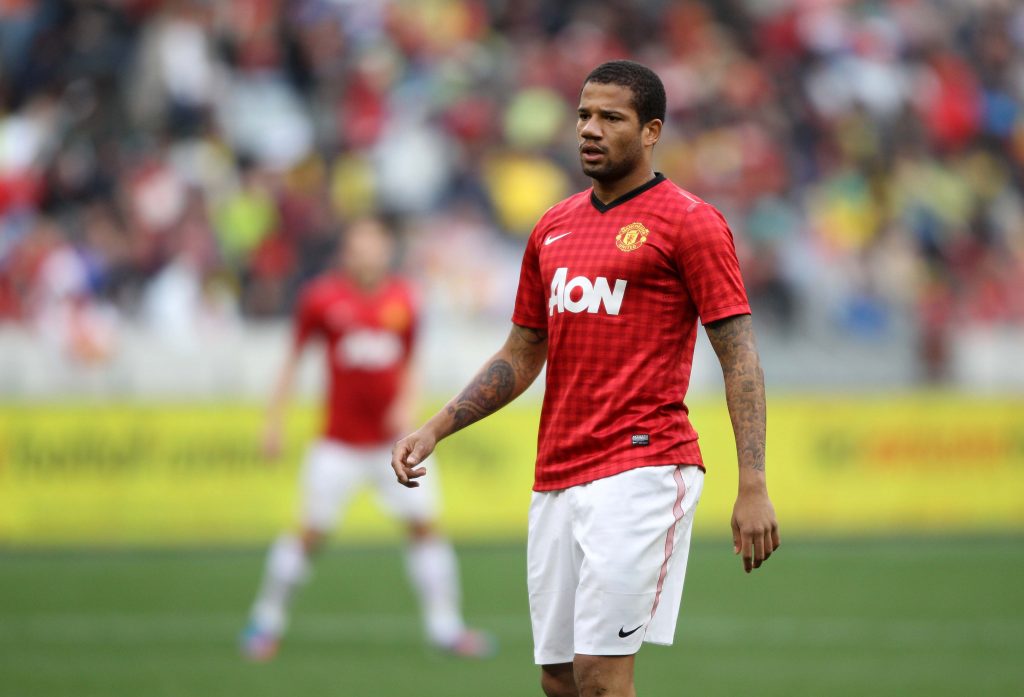 Bebe – Manchester United
Maybe not one of the worst of the Sir Alex Ferguson era, but definitely the weirdest. United paid Vitoria de Guimaraes £7m for midfielder Bebe in 2010, despite never playing in a first-team game for the Portuguese side. He made just seven appearances for the Red Devils and never looked like becoming a regular.
Mateja Kezman – Chelsea
Mateja Kezman later revealed that he regretted his decision to join Chelsea in 2004, and to be honest, we think the Blues feel the same! Kezman arrived at Stamford Bridge following a prolific spell in front of goal with PSV, but he only managed to score seven times in 41 appearances.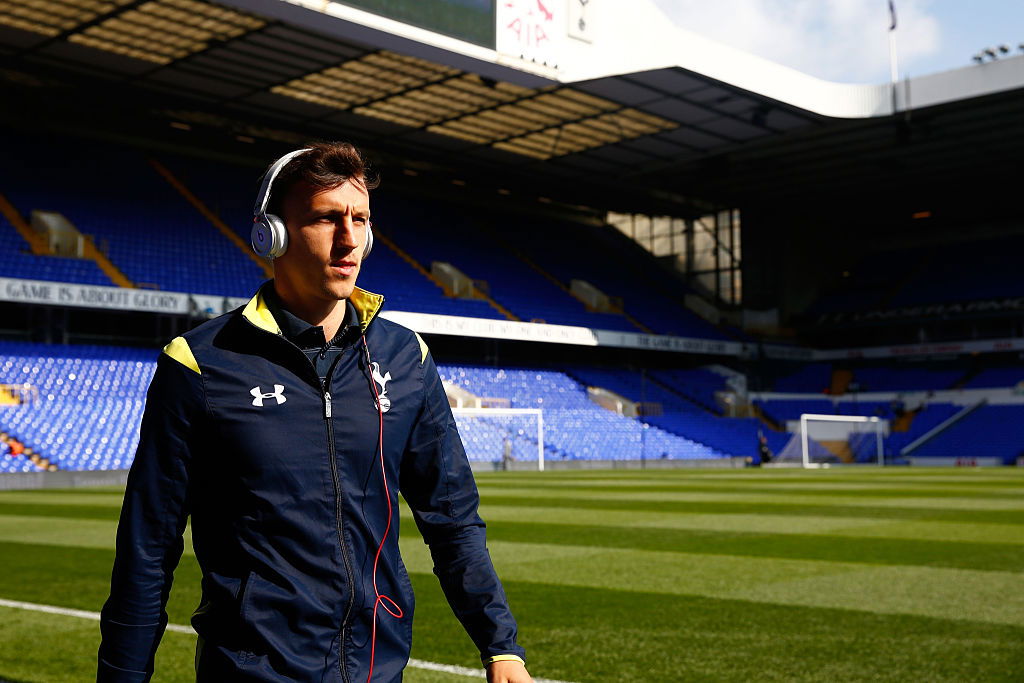 Vlad Chiriches – Tottenham
Vlad Chiriches was one of seven players Spurs brought in with the funds received for Gareth Bale, and to be fair, the Romanian defender showed some promising signs early on. However, his form quickly took a dramatic turn for the worst and he was subsequently sold to Napoli as a result.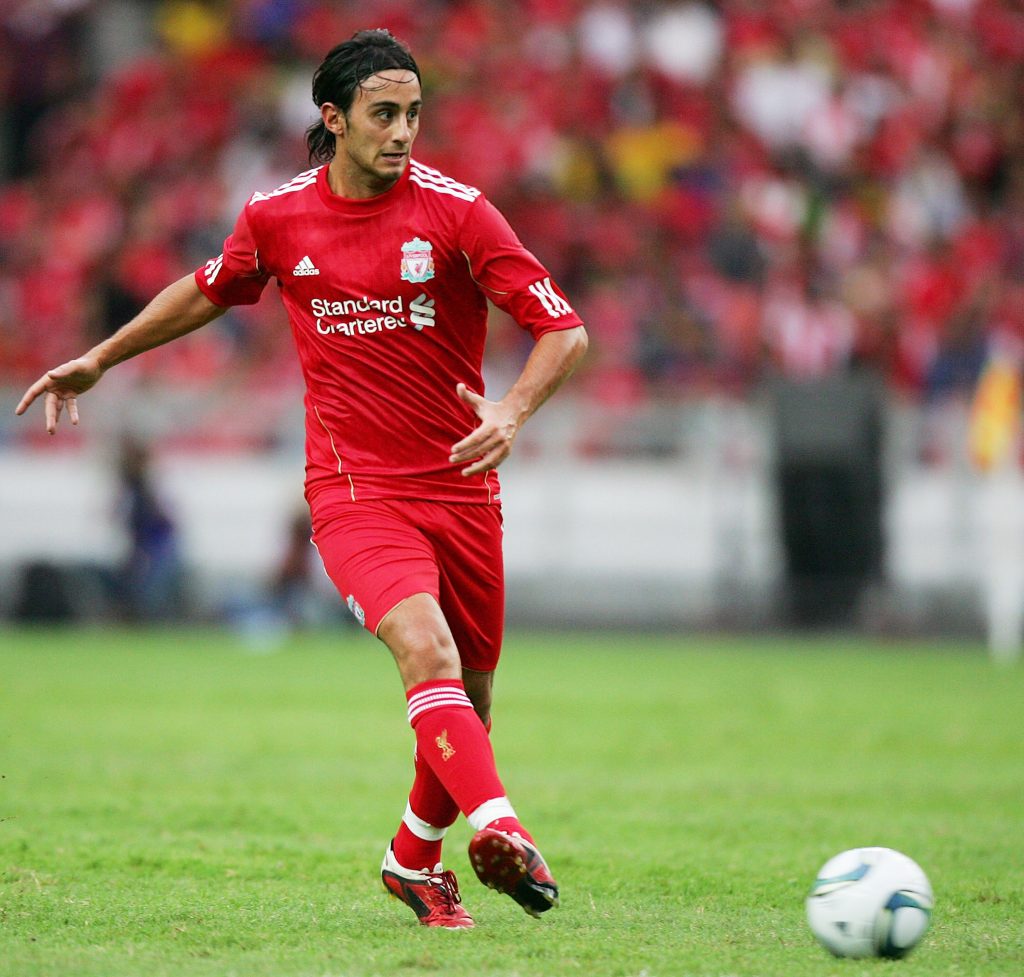 Alberto Aquilani – Liverpool
Alberto Aquilani arrived at Liverpool in 2008, with Rafael Benitez viewing the midfielder as the perfect man to fill the hole left by the impressive Xabi Alonso. It proved to be a poor call by Benitez, with the €20m midfielder making just 18 Premier League appearances.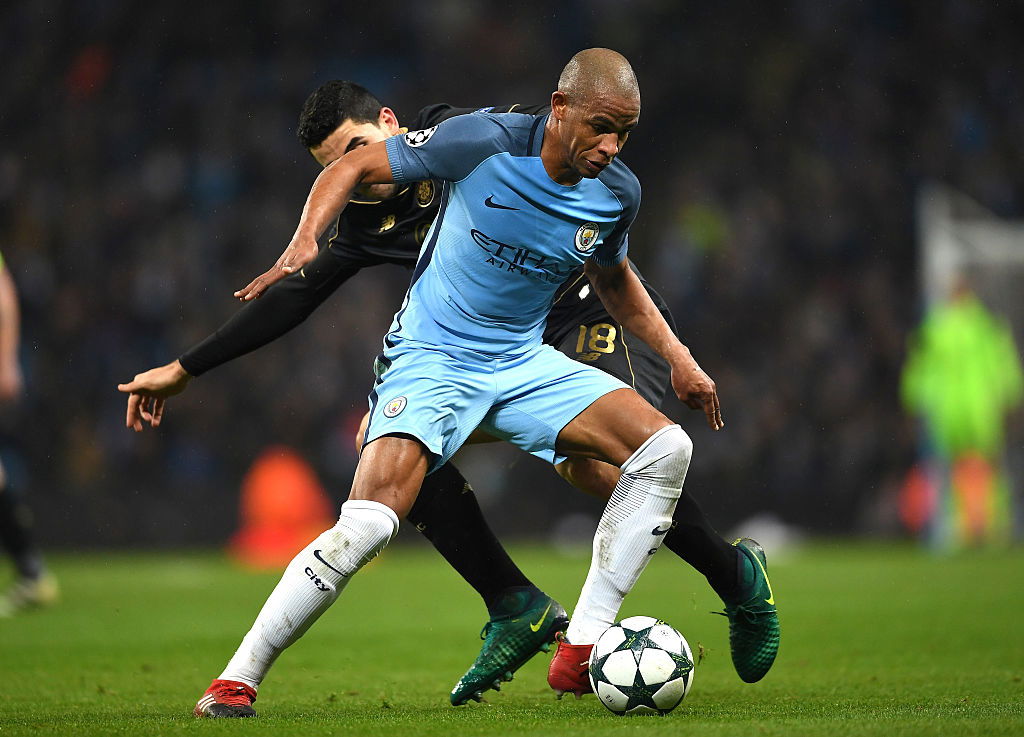 Fernando – Manchester City
One of Manchester City's most recent flops was Fernando. The Brazilian midfielder looked like he could challenge fellow countryman Fernandinho for the holding midfield role, however, over time, he showed that he was never a good fit under Manuel Pellegrini and Pep Guardiola.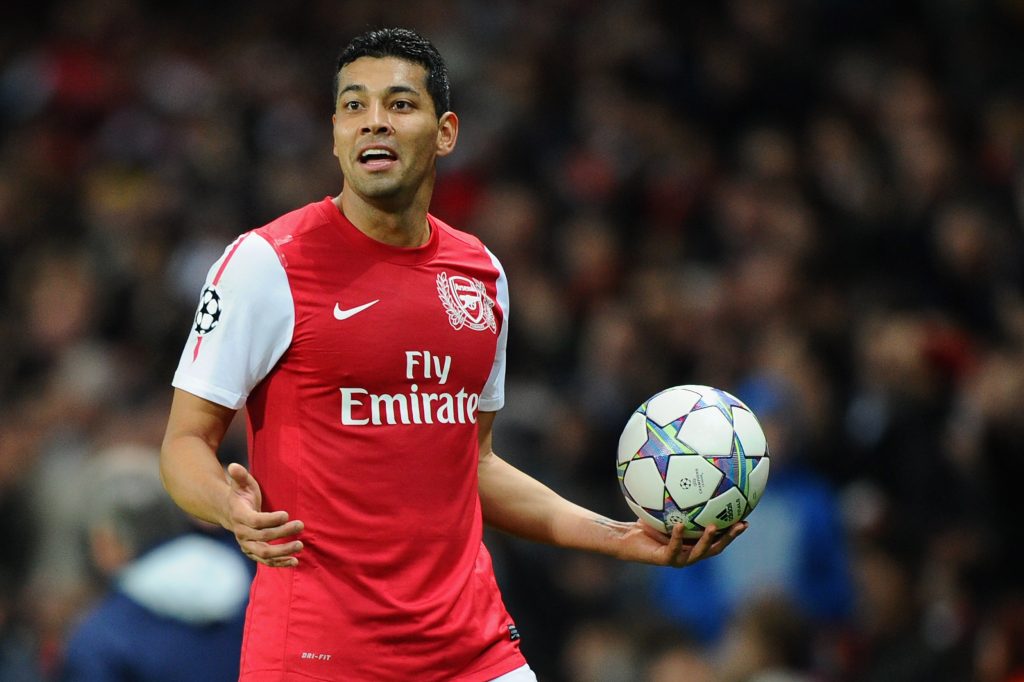 Andre Santos – Arsenal
Signed for €7m in 2011, many expected Brazilian Andre Santos to solve Arsenal's left-back problems. However, Santos only added to them, and his decision to swap shirts with Robin van Persie at half-time during a defeat to Manchester United was the final nail in the coffin for supporters.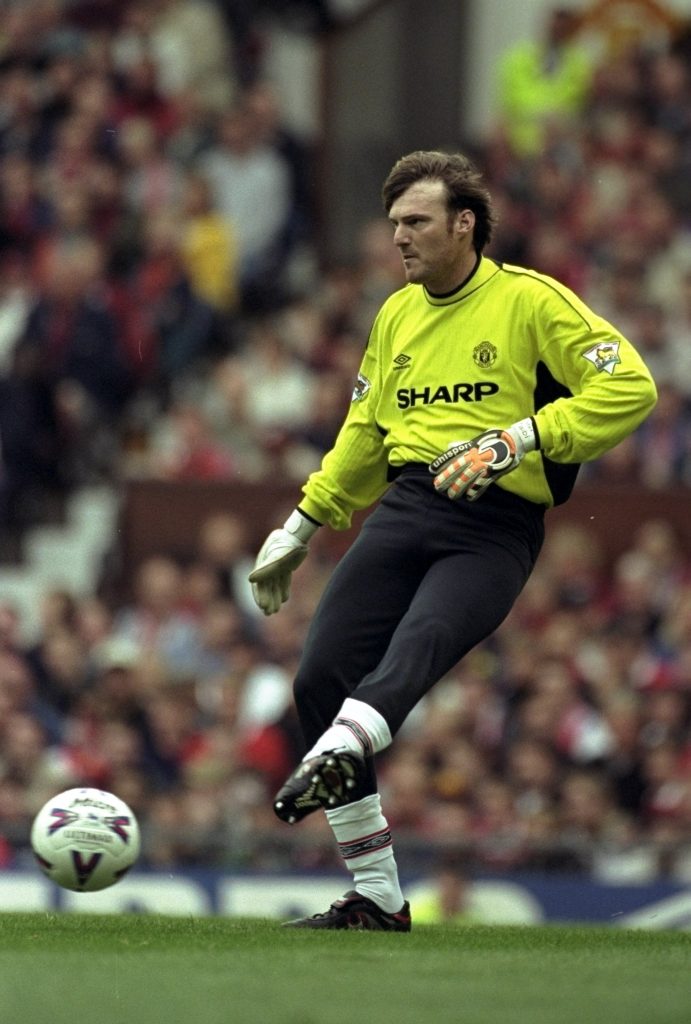 Massimo Taibi – Manchester United
David de Gea, Edwin van der Saar, Peter Schmeichel and Massimo Taibi. The latter sticks out like a sour thumb in the list of previous Manchester United goalkeepers, and his £4.5m move to Old Trafford in 1999 was a huge mistake.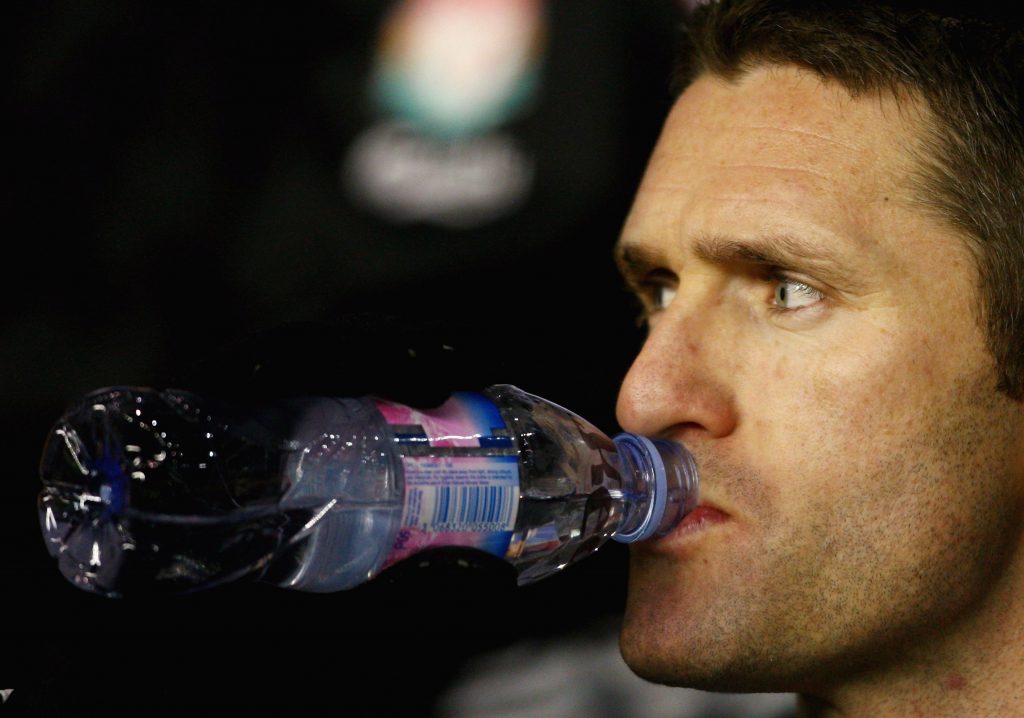 Robbie Keane – Liverpool
You wouldn't think Robbie Keane would be on this list, but unfortunately, his switch to boyhood club Liverpool didn't work out. He cost the Reds £7m, and after just six months at Anfield, moved back to Tottenham.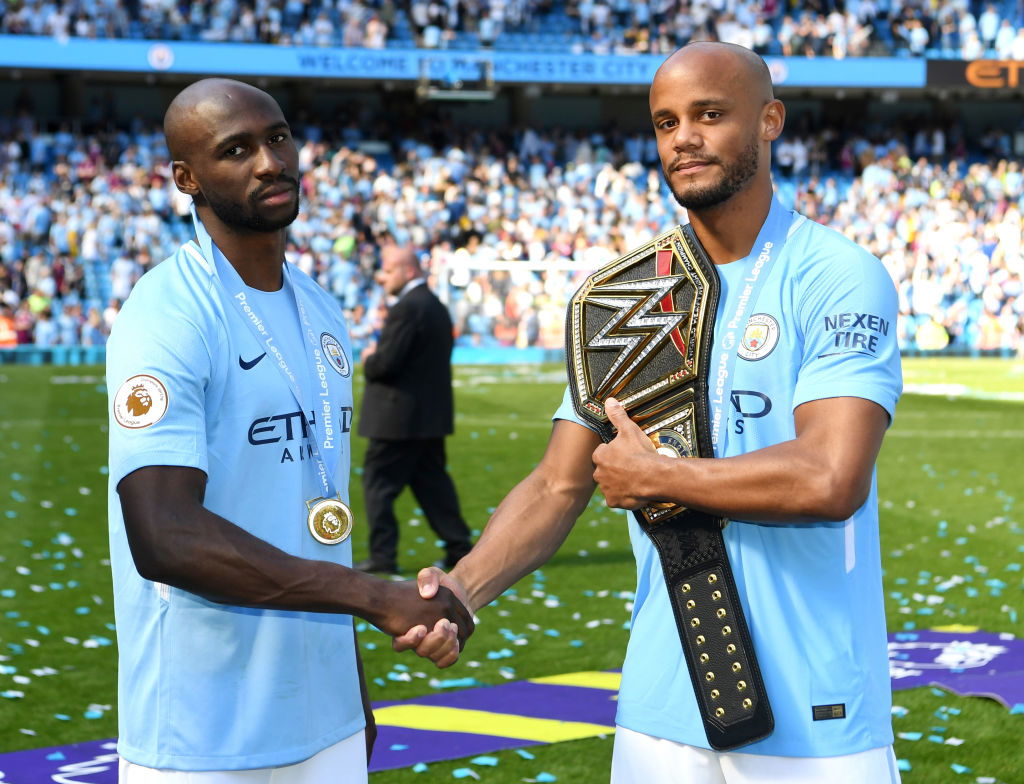 Eliaquim Mangala – Manchester City
Eliaquim Mangala cost Manchester City £42m. That should be enough said regarding the defender, who always looked to have a mistake in him during his time at the Etihad.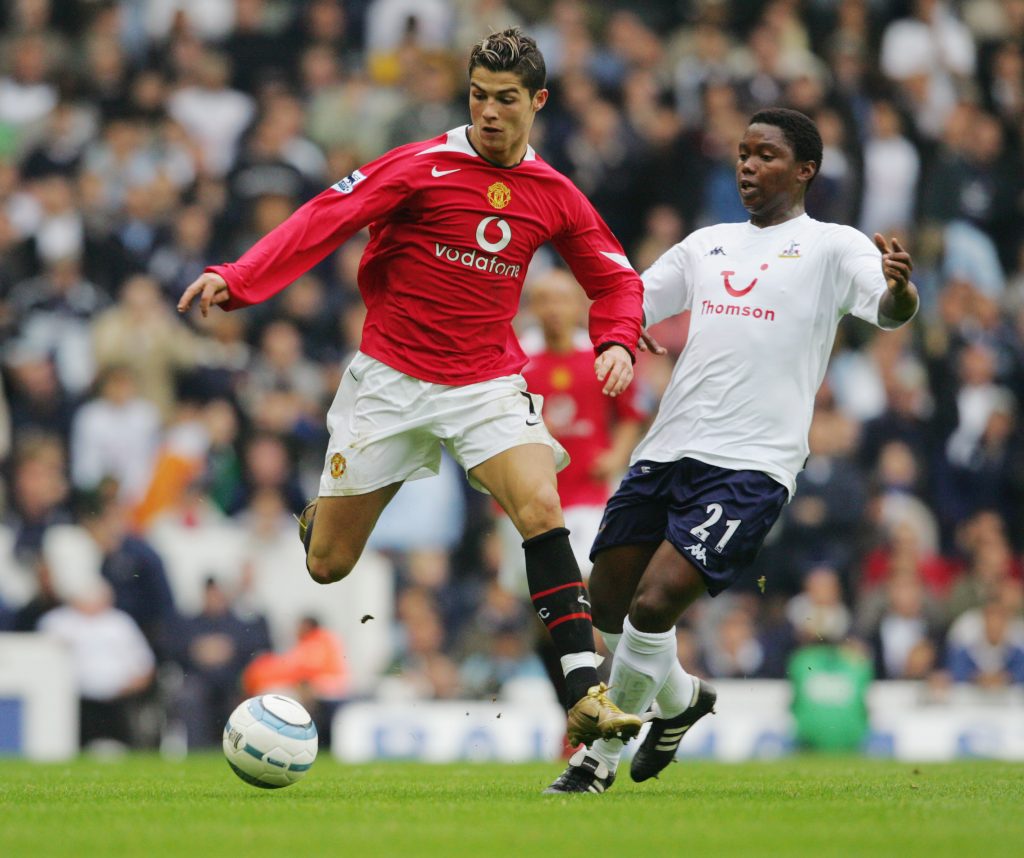 Mbulelo Mabizela – Tottenham
South African Mbulelo Mabizela arrived at White Hart Lane with big expectations in 2003 and could play in a variety of midfield and defensive positions. His start to life in north London was promising, but numerous disciplinary issues and a serious dip in form meant that he'd leave the club after one year.
---