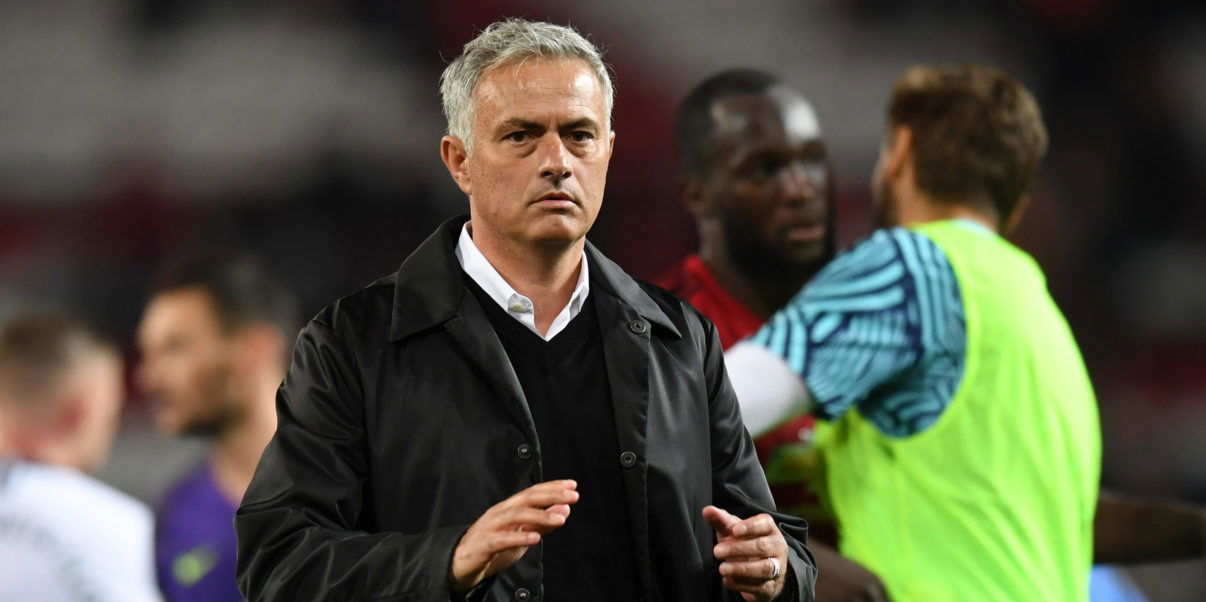 Most Memorable Jose Mourinho Outbursts
Jose Mourinho was once again the centre of attention after his Manchester United side lost 3-0 at home to Tottenham Hotspur on Monday night.

The United boss stormed out of his press conference, saying that he deserves more respect as he has won three Premier League titles, which is one more than the other 19 managers currently in the league combined.

Over the last 10-15 years, the Portuguese manager has had a number of moments where he's not exactly showered himself in glory, so here are the most memorable Mourinho outbursts and touchline tantrums.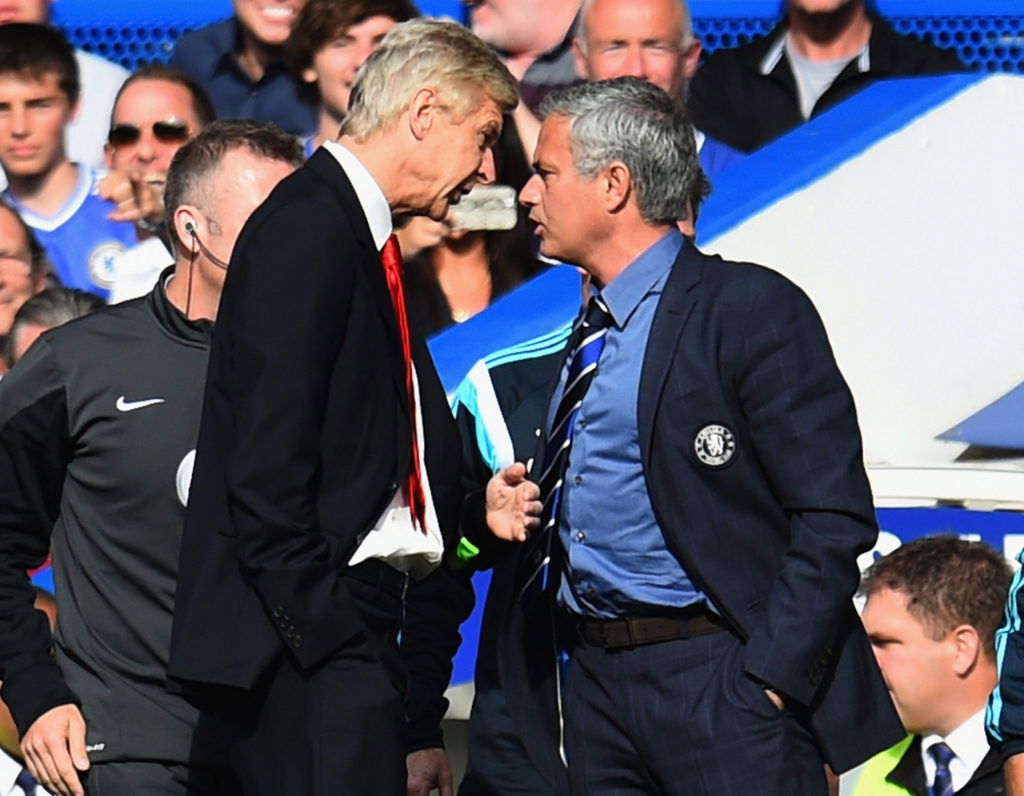 That clash with Arsene Wenger
After a dangerous tackle from Gary Cahill on Alexis Sanchez, Arsene Wenger was outraged on the touchline. Wenger stormed to the sideline to berate Martin Atkinson about the challenge before Mourinho charged out and approached Wenger. A heated exchange between the pair led to Wenger shoving Mourinho back before being separated by the fourth official. The pair did not shake hands at the end of the game after Chelsea ran out 2-0 winners at Stamford Bridge.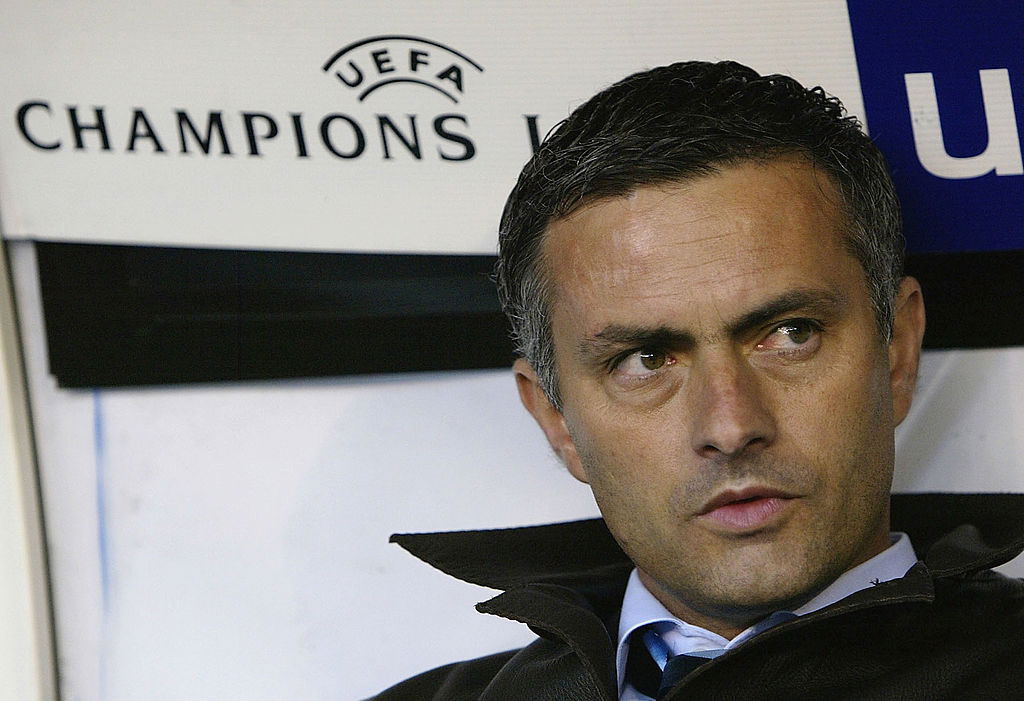 The touchline run
En route to their shock Champions League triumph in 2004, Porto and Jose Mourinho travelled to Old Trafford to take on Manchester United. United had a slender 1-0 lead late in the game until Costinha equalised which sparked a mad reaction from the Porto bench, most notably from Mourinho, who sprinted the length of the touchline to celebrate with his players after the goal which sent his side through, much to Sir Alex Ferguson's chagrin.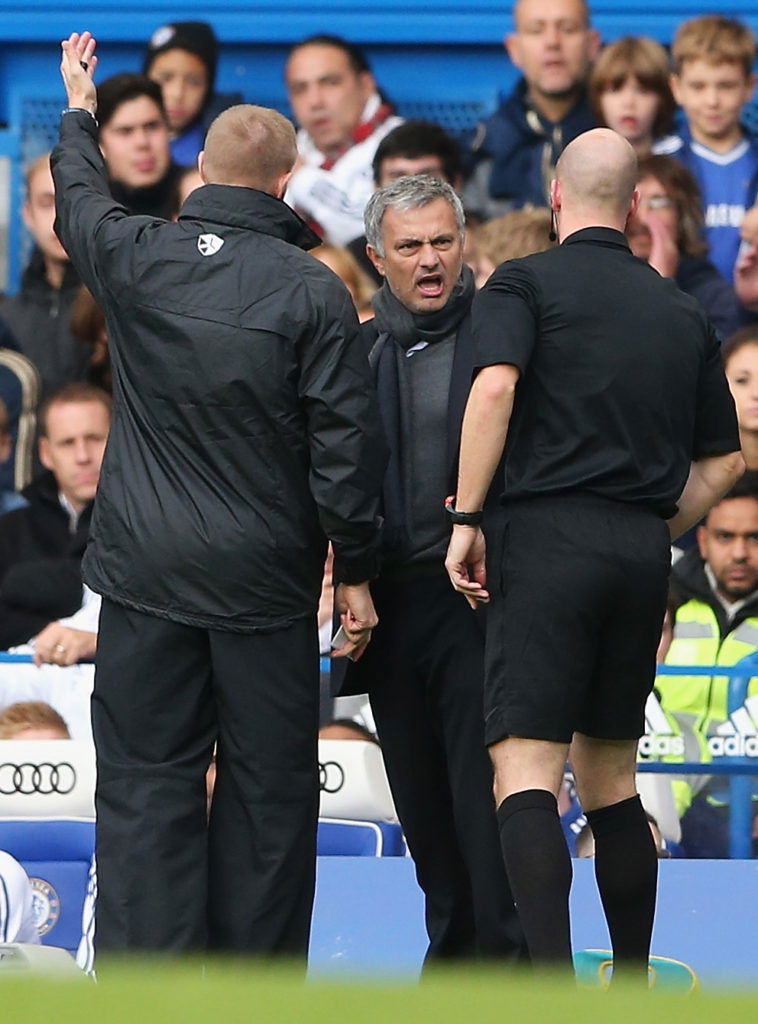 Fined £8,000 for his antics against Cardiff
In 2013, Mourinho's Chelsea took on Cardiff and Jose accused the Welsh side of clear time-wasting tactics. Angered by this, he berated both the fourth official and the referee Anthony Taylor and was ultimately sent to the stands and handed a £8,000 fine for improper conduct. Fortunately, it did not cost his Chelsea side who ran out 4-1 winners.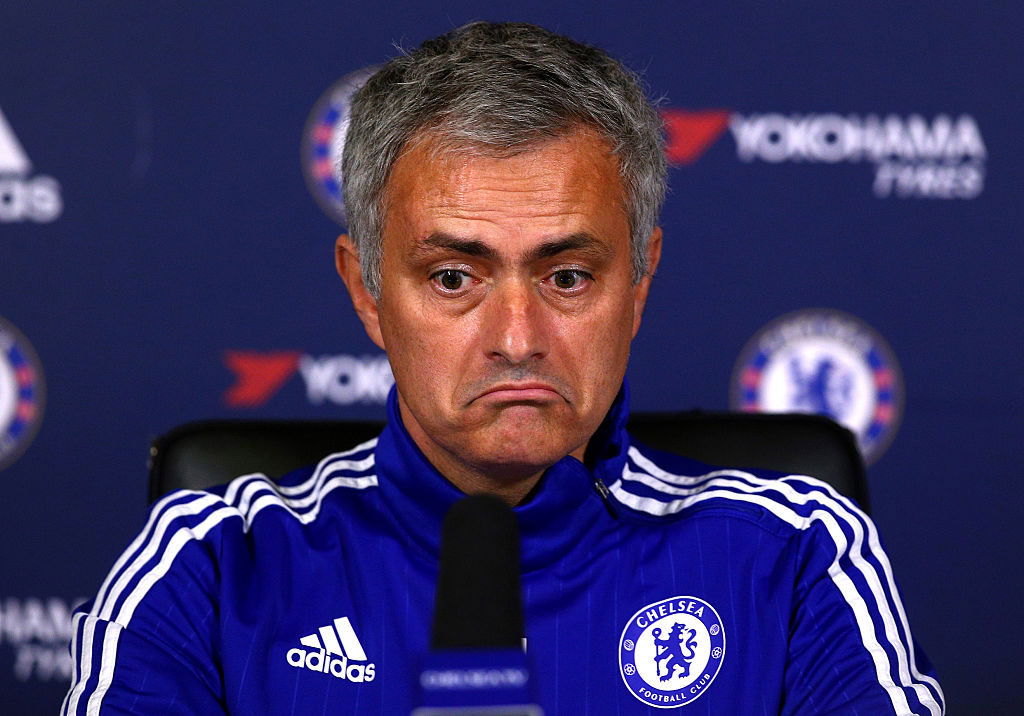 Specialist in failure
The feud between Wenger and Mourinho rumbled on for nigh on a decade but arguably the most notable moment came in February 2014. Wenger accused Mourinho of playing down their title chances because he was afraid of failure, but Mourinho was there to strike back with vengeance. "If he is right and I am afraid of failure it is because I didn't fail many times. Eight years without silverware, that's failure. He's a specialist in failure. If I do that in Chelsea, eight years, I leave and don't come back."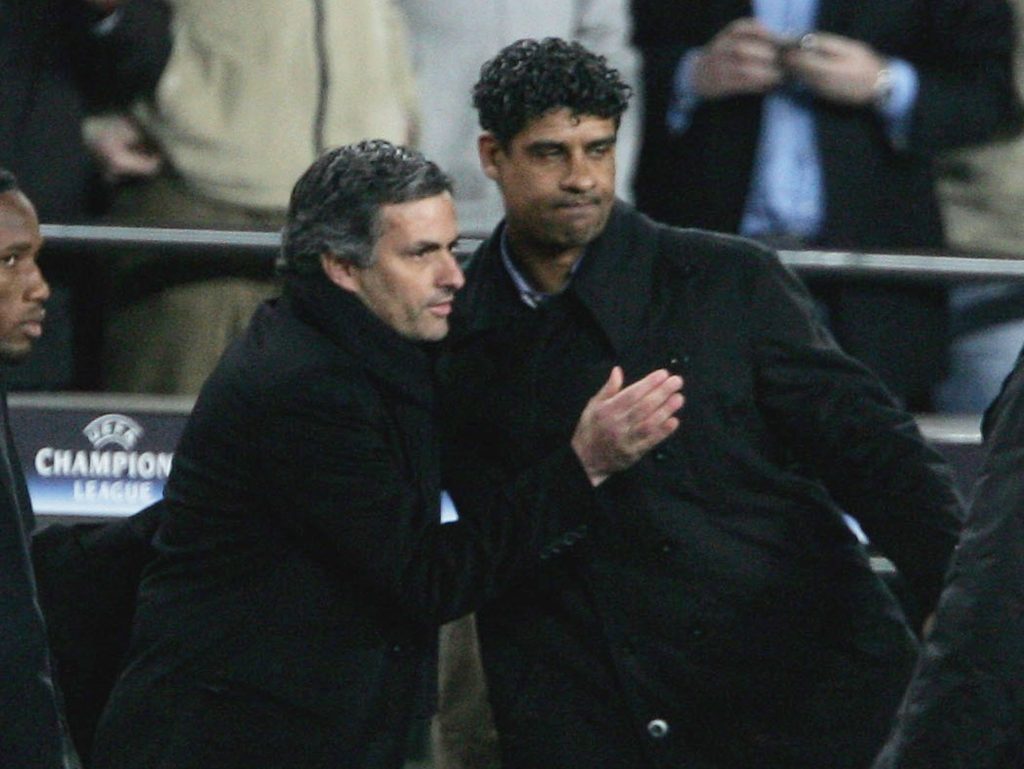 Accusing Rijkaard of being in cahoots with UEFA officials
During a Champions League match between Barcelona and Chelsea in 2006, Mourinho felt aggrieved that his side were not getting some decisions on the pitch. At half-time, Mourinho thought he found out why when he saw Frank Rijkaard entering the referee's room during the interval and thought they were trying to bring down his side. "When I saw Frank Rijkaard entering the referee's dressing room I couldn't believe it," he said at the time. "When Didier Drogba was sent off I wasn't surprised." He was fined £8,900 and given a two-match touchline ban.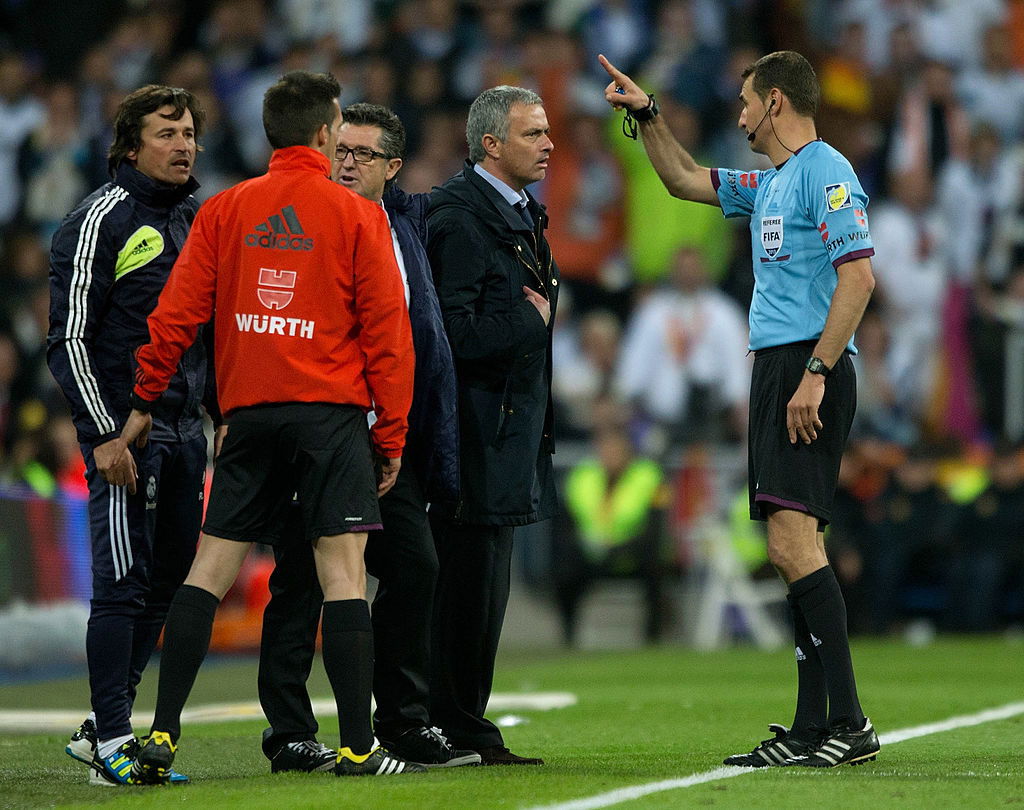 Sent off in 2013 Copa Del Rey final
In the 2013 Copa Del Rey final, Real Madrid were drawing 1-1 with rivals Atletico when Karim Benzema brought down Miranda. A foul was given against Real and Mourinho wasn't having it. Shouting at the referee from the touchline, the official came over and sent Mourinho to the stands for his actions and Real went on to lose 2-1.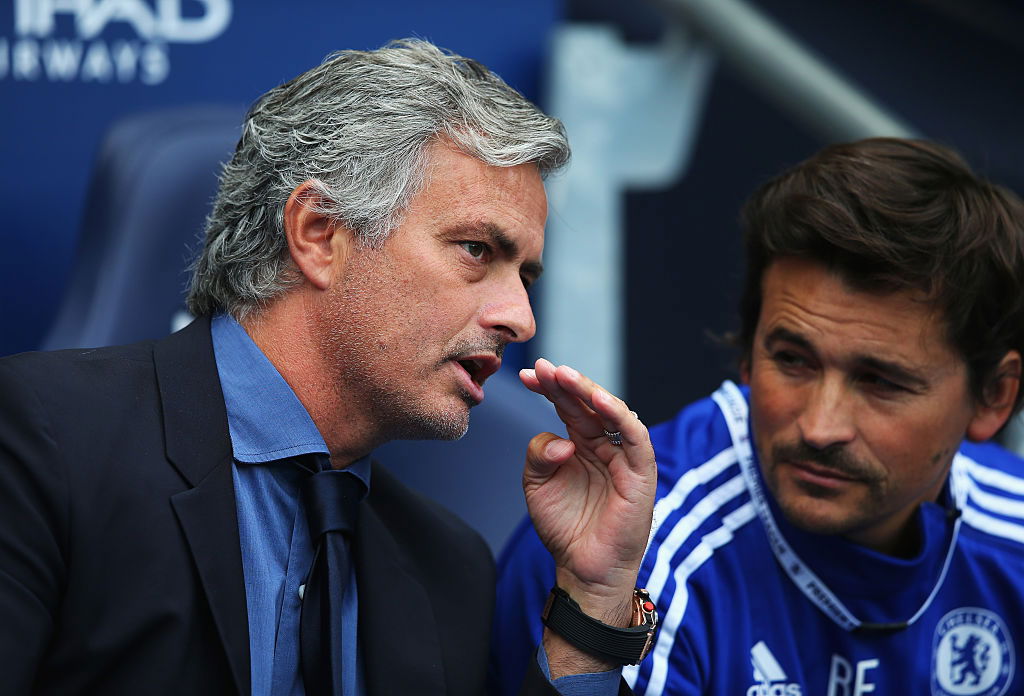 Laundry basket gate
After being handed the two-match ban by UEFA, Mourinho was not on the touchline for Chelsea's UCL clash with Bayern Munich. That did not stop Mourinho communicating with his team and bench during the game, though. His assistant, Rui Faria, was alleged to have been wearing an earpiece underneath a woolly hat in the first-half with Mourinho sending messages to him and the rest of his staff on the sideline. Then at half-time, he was again alleged to have been smuggled into the Chelsea dressing room whilst concealed in a laundry basket to then give a team talk to his side.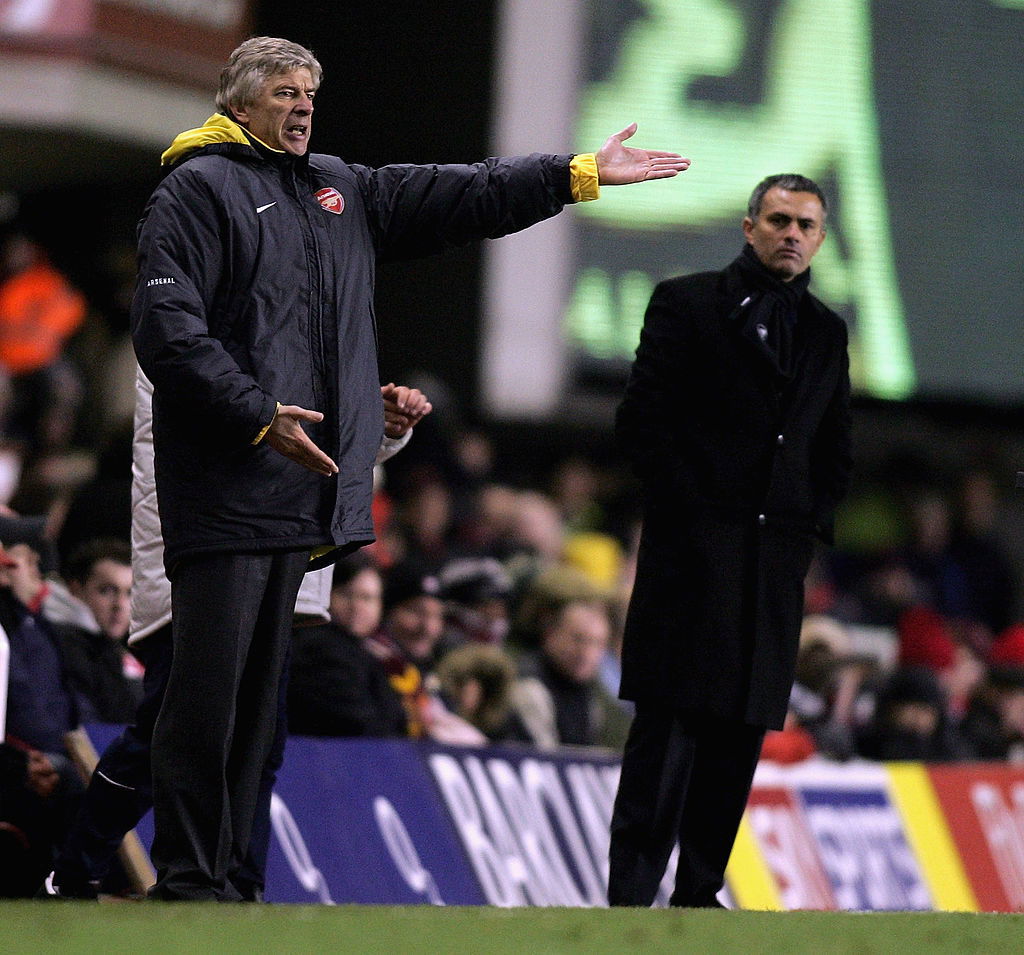 Voyeur Wenger
The birthplace of the Mourinho-Wenger feud was in December 2005 following comments from Wenger about Chelsea. Wenger was critical of Chelsea's big-spending approach which didn't sit well with Mourinho, who stated that Wenger was obsessed with Chelsea and is a voyeur who likes to watch other people. "He is one of those people who is a voyeur. He likes to watch other people. There are some guys who, when they are at home, have a big telescope to see what happens in other families, he speaks, speaks, speaks, speaks about Chelsea." He later criticised Wenger for not acknowledging his Christmas card.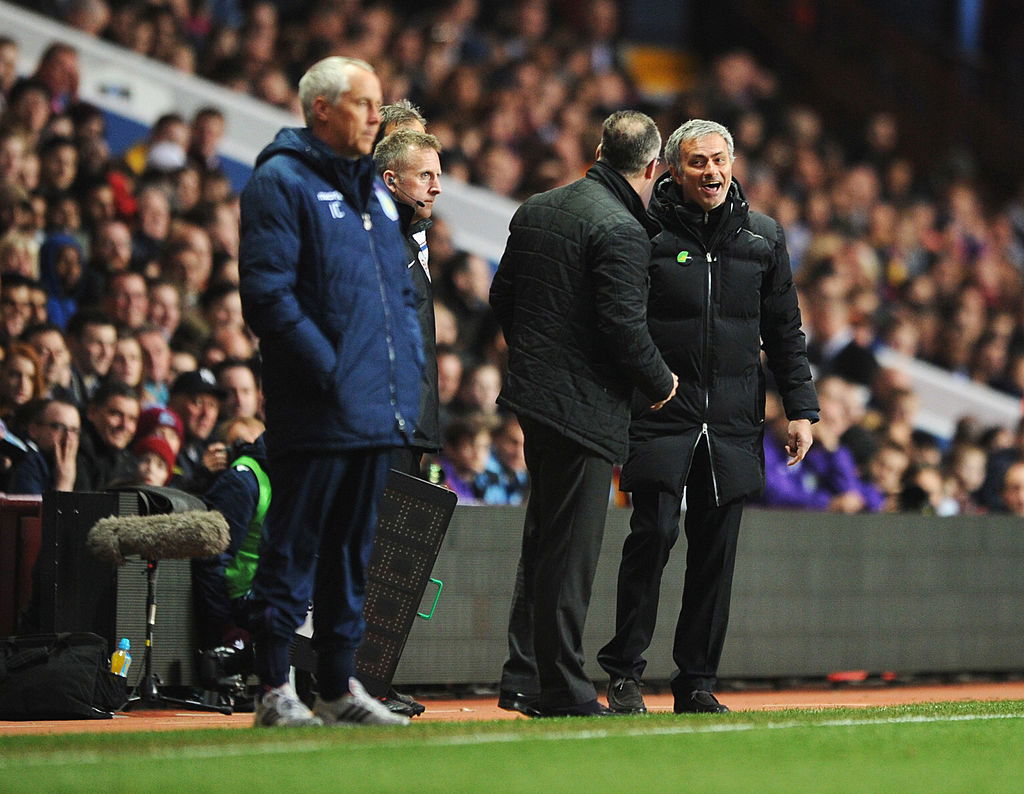 Another touchline tirade results in fines
In 2014, Mourinho's Chelsea felt hard done by during the game by referee Chris Foy. Jose, incensed by the decisions going against his side, blew his top and was unsurprisingly sent off and handed another £8,000 improper conduct fine by the FA.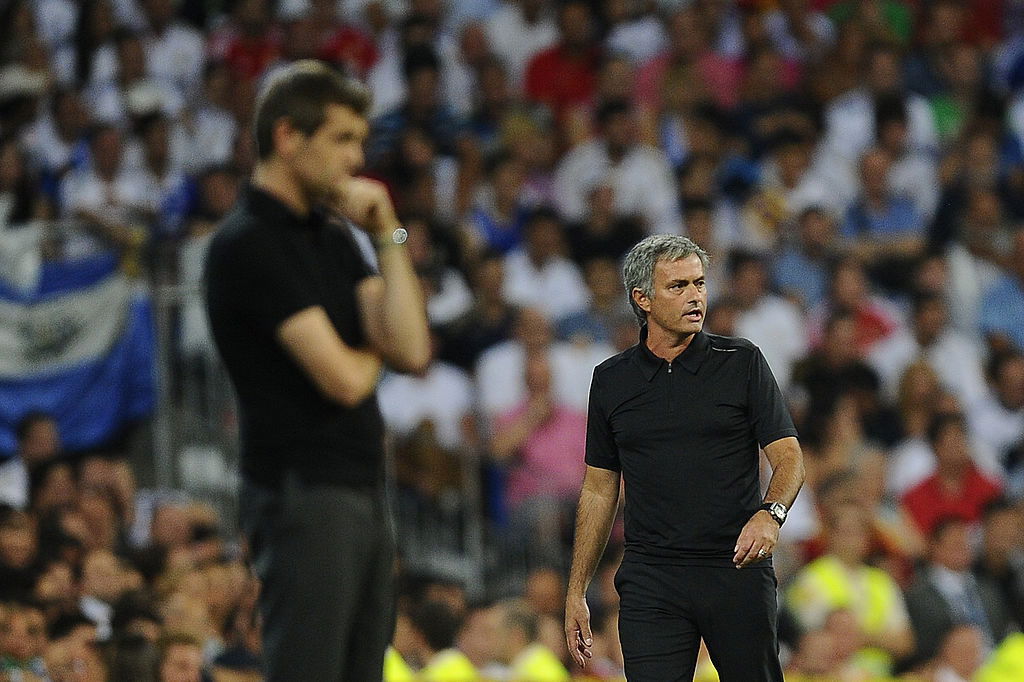 The eye-poke
During a match between Barcelona and Real Madrid in the Spanish Super Cup in 2011, Mourinho was caught up in another touchline bust-up. This time with Barcelona assistant manager Tito Vilanova. A bad tackle sparked a huge scuffle on the sideline with players and coaching staff from both sides getting into the thick of it. In amongst it all was Mourinho, who approached Vilanova and appeared to gouge his eye and was subsequently suspended for the incident.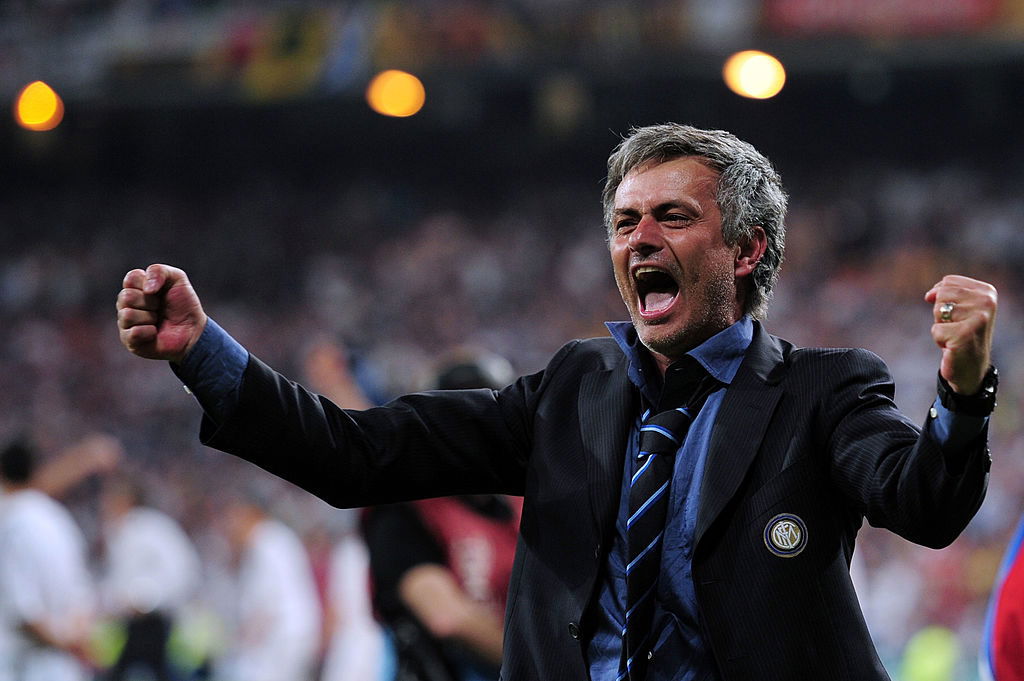 Handcuff me!
Whilst managing Inter Milan, Mourinho was handed a three-match ban for his behaviour towards the officials. Both Walter Samuel and Ivan Cordoba were sent off which provoked Mourinho to make a handcuffing gesture to the cameras. He later said he felt victimised by the Serie A rule makers. As a result, he was handed a three-match ban and fined €40,000.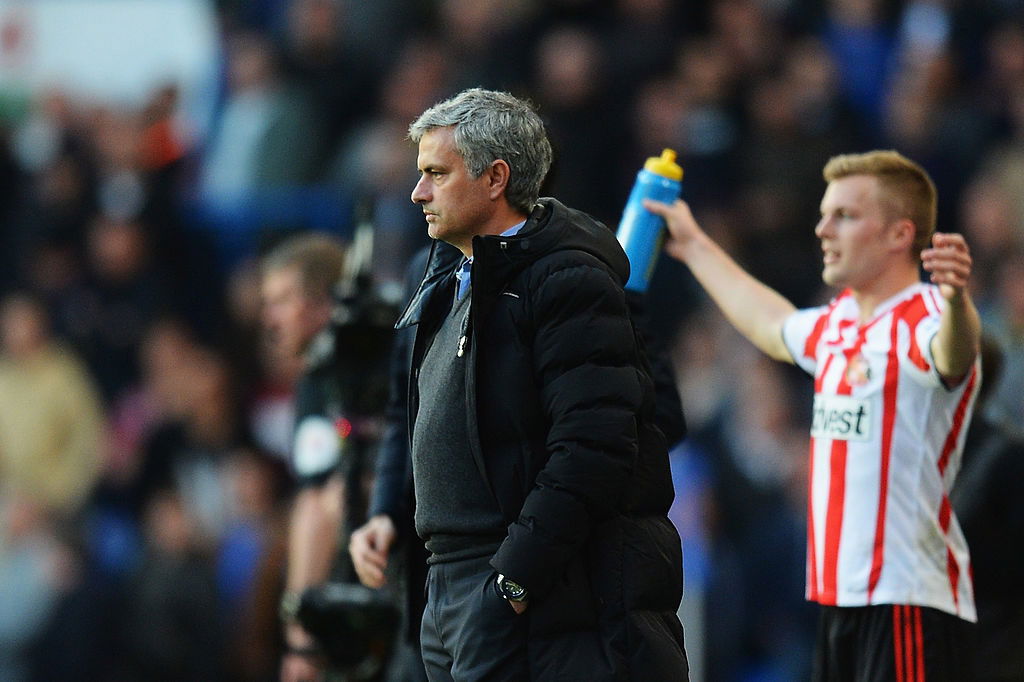 Thanking Mike Riley
April 2014 saw Sunderland end Jose Mourinho's 77-game unbeaten run at home as Chelsea manager and he didn't take it well. Convinced his side were hard done by, Mourinho sarcastically praised referee Mike Dean and the referee's chief Mike Riley for their efforts. For his comments, Mourinho was fined £10,000.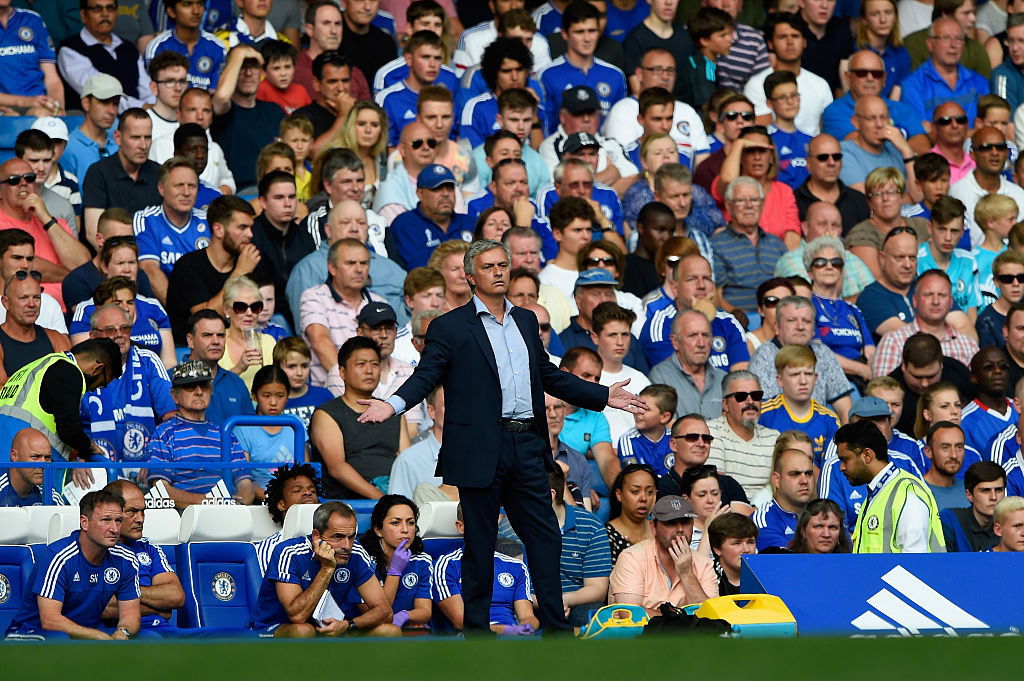 Falling out with Eva Carneiro
On the opening day of the 2015/16 season, Mourinho had a very public altercation with his medical team, specifically Eva Carneiro, on the sideline after they entered the pitch to treat Eden Hazard. Avoiding trouble from the FA, Mourinho was taken to a tribunal by Carneiro claimed constructive dismissal relating to the incident. The issue was ultimately settled and Mourinho 'unreservedly' apologised for his actions.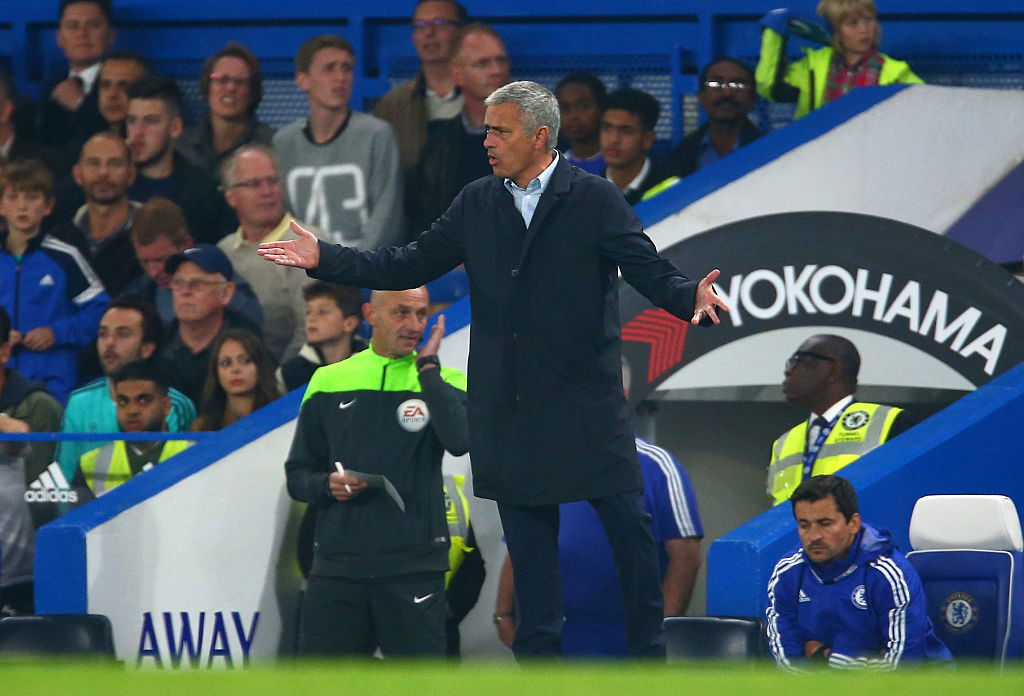 Jose accused the referees of being 'afraid' to give Chelsea penalties
In an extraordinary post-match interview, Jose Mourinho stated that the officials were 'afraid' to give penalties to Chelsea and he wanted them 'to be honest with us' implying there was some sort of bias or campaign against his side. Heavily reprimanded by the FA, Mourinho was given a whopping £50,000 fine and a one-match stadium ban.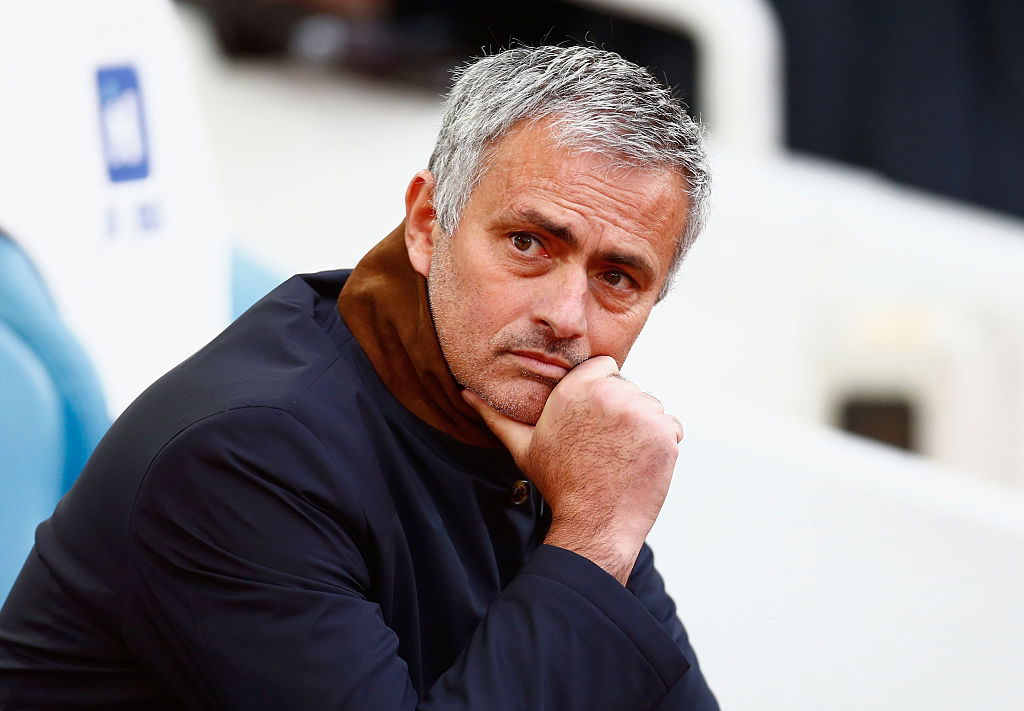 No time for chit-chat
Nemanja Matic was sent off just before half-time at Upton Park when Chelsea were 1-0 down against West Ham. Eager to find out why, Mourinho approached referee Jonathan Moss at half-time and had a heated exchange with the official, which resulted in him being sent to the stands for the second half. Mourinho was fined £40,000 and handed another one-match stadium ban for his antics.
Another fine
After being sent to the stands for confronting Mark Clattenburg at half-time, Mourinho was handed another £50,000 fine and a one-match stadium ban after his comments made about referee Anthony Taylor about his side's 0-0 draw with Liverpool.
---